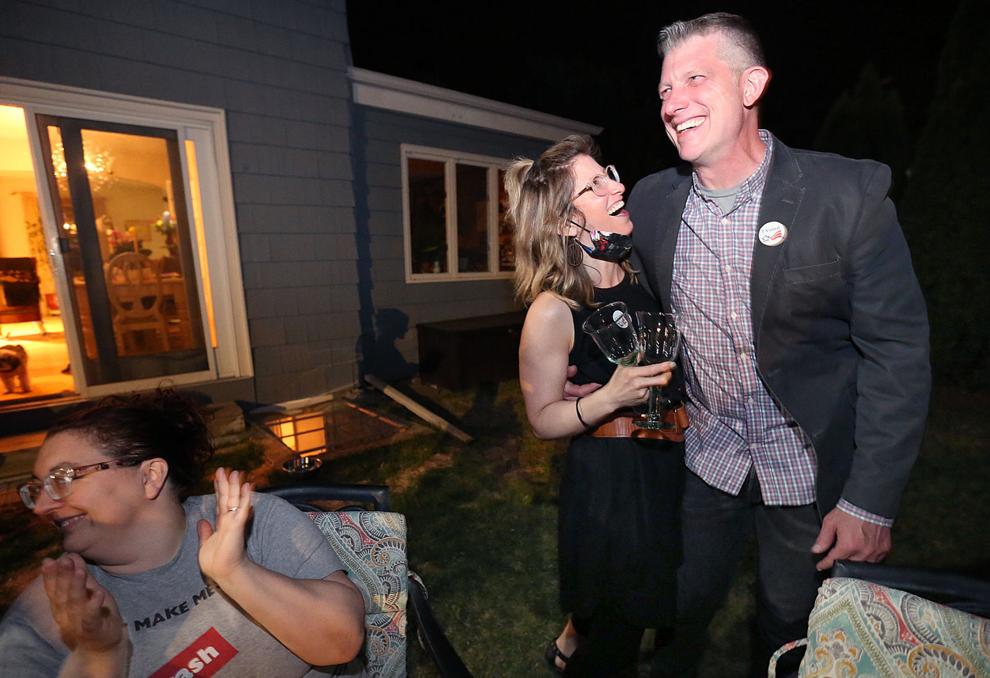 The city of La Crosse has elected Mitch Reynolds to lead as mayor for the next four years.
Reynolds, a former local radio talk show host, narrowly beat opponent Vicki Markussen Tuesday night after a tight back-and-forth most of the night.
Reynolds claimed 51% of the vote, 4,655 votes total, and Markussen, who outraised and outspent Reynolds during the campaign by nearly double, received 49% of the vote and 4,450 votes total.
While celebrating with friends, family and campaign team members Tuesday night in his backyard, Mitch told the Tribune that the win felt "validating."
"I'm just, I'm thrilled, and mostly I'm just thrilled that we have people in the city of La Crosse that are really interested in achieving the things that I've talked about from the very beginning of this race and that is really helping the people that are the most vulnerable and marginalized within our city, but also making greater achievements within our neighborhoods," Reynolds said.
"That is very fulfilling and it feels very validating, honestly," he said. "This moment feels awesome."
The two competed in a sometimes fiery campaign for the city's top job, but Reynolds emerged as the progressive candidate, with backing from local Democratic groups and activists in the area, and landing on the left side of a lot of divisive topics throughout the race, such as police reform.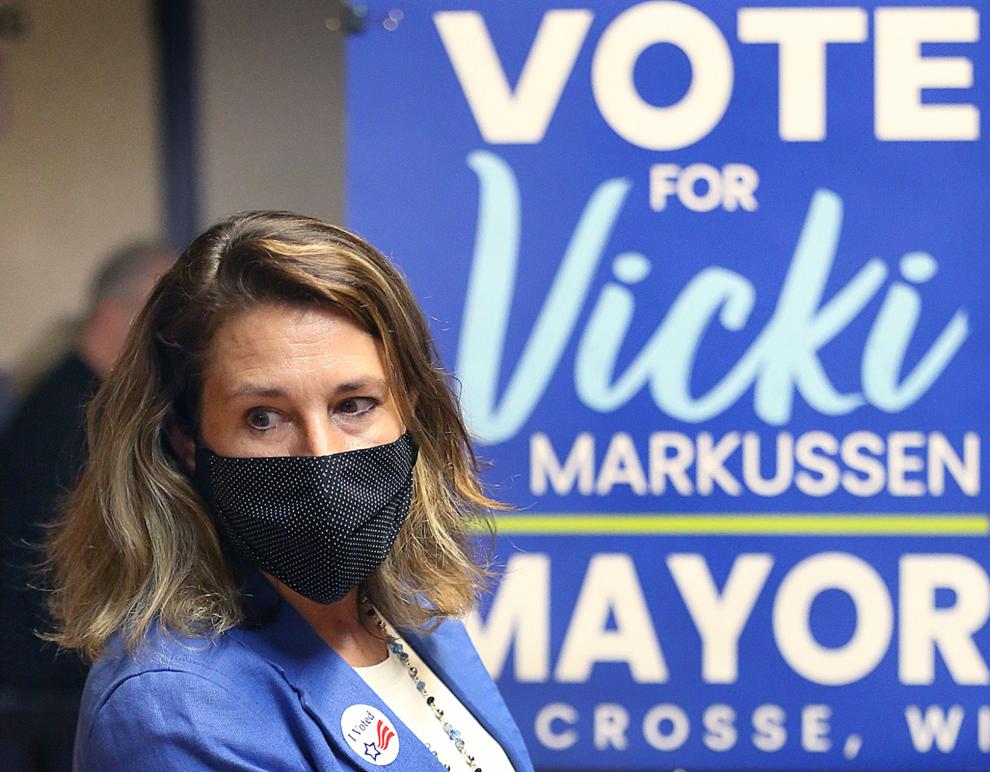 "At the end of the day, both Vicki and I both were very interested in helping the city of La Crosse, we just had different ideas about how to do it," Reynolds said.
Reynolds said he does not necessarily "believe" in 100-day plans, and that he doesn't have one drafted, but he identified a number of top priorities along the campaign trail.
Those include addressing homelessness, standing out as the candidate that supported Housing First policies during the primaries, and equity throughout the city. He's proposed hiring a project manager at city hall to tackle housing issues, as well as a sustainability coordinator to keep the city on track with its environmental goals.
Reynolds will inherit an environmental crisis, soon taking over the city's management of the PFAS contamination on French Island, which has now affected nearly 200 private wells and at least three city wells.
During the campaign, Reynolds only raised $20,138 to Markussen $36,108, according to the last campaign finance reports filed before Tuesday's election.
Reynolds will fill the shoes of two-term Mayor Tim Kabat, a fellow Democrat, and will serve as a sort-of extension of the progressive work Kabat already completed during his tenure.
On Wednesday Reynolds began meeting with department heads and officials, including Kabat, to prepare to take office.
Reynolds will be joined six newly elected council members as new faces at city hall, and said that he thinks the group is fully capable of embracing what's to come.
"I think that we have to rely on the incredibly professional staff that we have in the city of La Crosse to help make sure that we have a smooth transition. There's going to be some bumps in the road, it's not going to be smooth, there's going to be some mistakes that we make," he said.
"But these are all smart people. These are all people that I believe can make adjustments and we'll be able to do really good things."
Mayor-elect Reynolds and a new set of council members will be sworn in April 20.
"At the end of the day, both Vicki and I both were very interested in helping the city of La Crosse, we just had different ideas about how to do it."

Mitch Reynolds, La Crosse mayor-elect