Attention this week turns to the UW Board of Regents, which finds itself at an interesting inflection point in the political power struggle over control of the University of Wisconsin System with the board holding its first contested election in nearly a decade.
Appointees of former Republican Gov. Scott Walker led the 18-member board for the past six years, but the political balance tipped this month when Democratic Gov. Tony Evers announced his newest regent picks. The board now includes nine Evers appointees, seven Walker appointees, the state superintendent and the Wisconsin Technical College System board president.
That sets the stage for one of Evers' appointees, Ed Manydeeds, to assume the presidential post. But Michael M. Grebe, a Walker appointee who for the past two years has served as board vice president, is also running and said he believes he has the votes to win.
In 51 board president elections, just five have been contested, according to System records.
One concern among Evers-appointed regents is that their election vote could be used to deny them confirmation. The board recently voted to continue holding elections by secret ballot, in part, to avoid potential political reprisals.
Board members are cautiously tiptoeing toward Friday's election, delivering impassioned speeches in recent weeks about the need to avoid politicizing the board and upholding its independence.
"All eyes are on us," Regent Amy Bogost said at a meeting earlier this month.
Confirmation politics
Bogost and four of Evers' other appointees arrived at the Capitol earlier this month ready to be grilled by the Senate Committee on Universities and Technical Colleges as part of their confirmation process. They were not, however, anticipating being asked who they planned to vote for in the board election.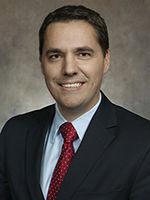 Committee chairperson Sen. Roger Roth, R-Appleton, said the board's structure insulated itself from politics through a longstanding tradition in which the vice president became president even when a board's political control shifted. He asked the appointees whether they would uphold the orderly transition of president by supporting Grebe.
The System has documented just 10 instances in which the board has not elevated its vice president to president. In nine of those cases, the individual declined to run for president, and in the 10th instance, the vice president withdrew his nomination before ballots were cast.
But as Regent Héctor Colón pointed out in his response to Roth's question, the board's bylaws don't spell out this practice. Colón said he's "not one to automatically assume or believe that that's even the right thing to do."
Roth encouraged him "to think about this a little bit further" and put his answer in writing, a request he repeated to the four other appointees that day and again in a follow-up email a few weeks later.
Committee member Sen. Jon Erpenbach, D-West Point, denounced Roth's questioning.
"It's not our job to decide who votes for who before we vote for them on the Senate floor," he said in an interview. "Asking who you're going to vote for is not holding someone or the System accountable. It's playing politics and micromanaging."
Roth said it's important the board continue to remain above the fray of politics. One way the board has ensured that is by allowing the vice president to succeed to president for the sake of stability.
"My question to them was trying to ascertain whether they believed it was important to operate in a nonpolitical way," he told the Wisconsin State Journal.
Regent Karen Walsh, an Evers appointee who has already been confirmed by the Senate, said she was "disturbed" by the question.
"I understand asking folks publicly like that, but it felt like intimidation," she said. "It does feel as though it's manipulative in terms of how we're going to vote, and that sets an even more intense stage for this vote by which partly we decide whether we're going to allow ourselves to be intimidated by this Legislature."
Voting the 'wrong way'
Walsh's comment came a week after the hearing at a board meeting where regents debated whether to make election votes public.
Regent President Drew Petersen suggested in April that members publicly announce who they support through a roll call vote to provide more transparency.
Colón voiced concern that regents who vote "the wrong way" in the election may not get approved by the Senate.
Evers drew the same conclusion in a letter sent to Roth on Thursday.
A majority of the board, including several Walker appointees, voted to continue keeping election votes private.
Roth denied any connection between how regents vote and his own vote to confirm them to the board.
"This is about making sure you have the right people," he said. "I'm trying to gain insight on people who very well may be confirmed."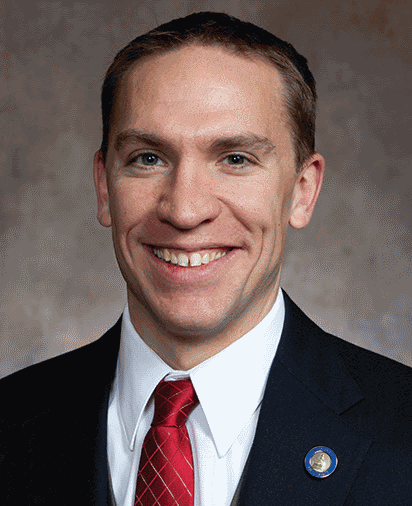 Fellow committee member Sen. Chris Larson, D-Milwaukee, agreed with Roth on the importance of having the right people. That's all the more reason he said upholding the unwritten practice of elevating the board's vice president to president isn't as important as Republicans make it out to be.
"It's not like things are just ho-hum, humming along," he said in an interview. "It's a university system under threat. And some of the people who led that, or at the very least stood by, are on the Board of Regents. So it's a question of, are we going to continue having a System we are proud of? That's what's at stake, not some unspoken rule about who should get to hold the gavel because of tradition."
Potential presidents
Both men running for regent president are attorneys with UW Law School degrees.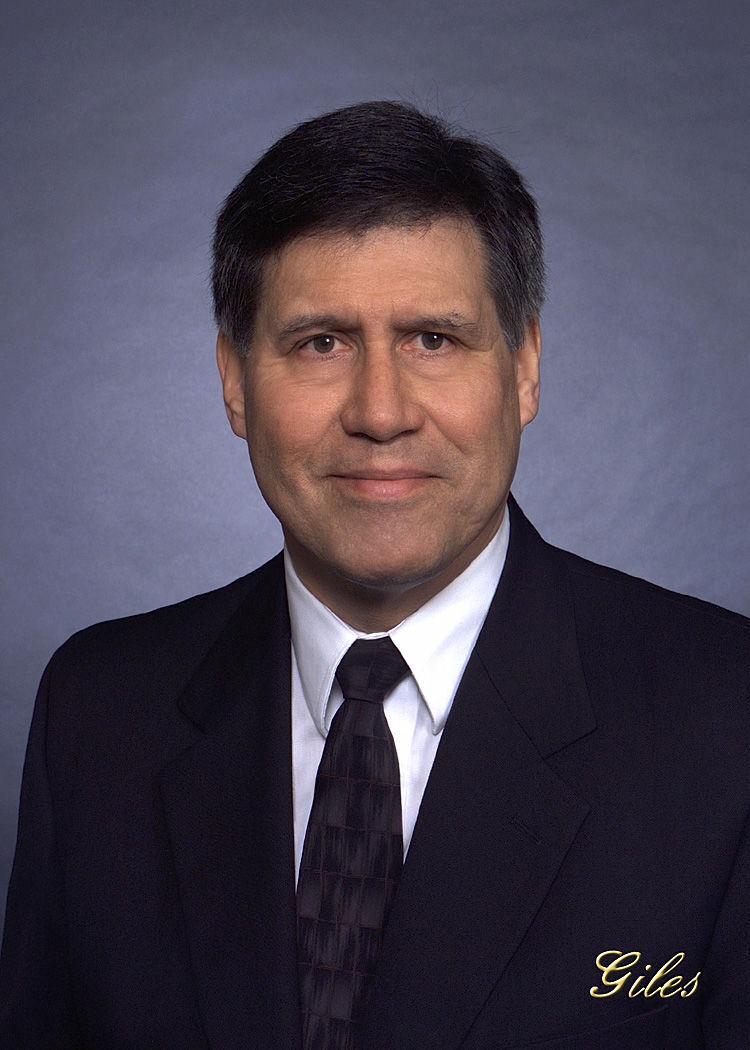 Manydeeds works at an Eau Claire firm and has the most experience of any current board member. Former Democratic Gov. Jim Doyle appointed him to a seven-year term, and Evers reappointed him in 2019.
If elected, Manydeeds, a member of the Standing Rock Sioux tribe, would likely be one of the first people of color to hold the position in quite some time.
The 1977 regent president was African American, but System records on ethnicity are incomplete, spokesperson Mark Pitsch said.
Among Manydeeds' priorities, he said, are addressing issues of diversity, equity and inclusion, as well as strengthening shared governance, especially for high-profile assignments such as president and chancellor searches.
He said in an interview that he didn't know if he had the votes to become president — "I'm not calling and campaigning; that's not really my style" — and that he would support Grebe and his agenda if he lost.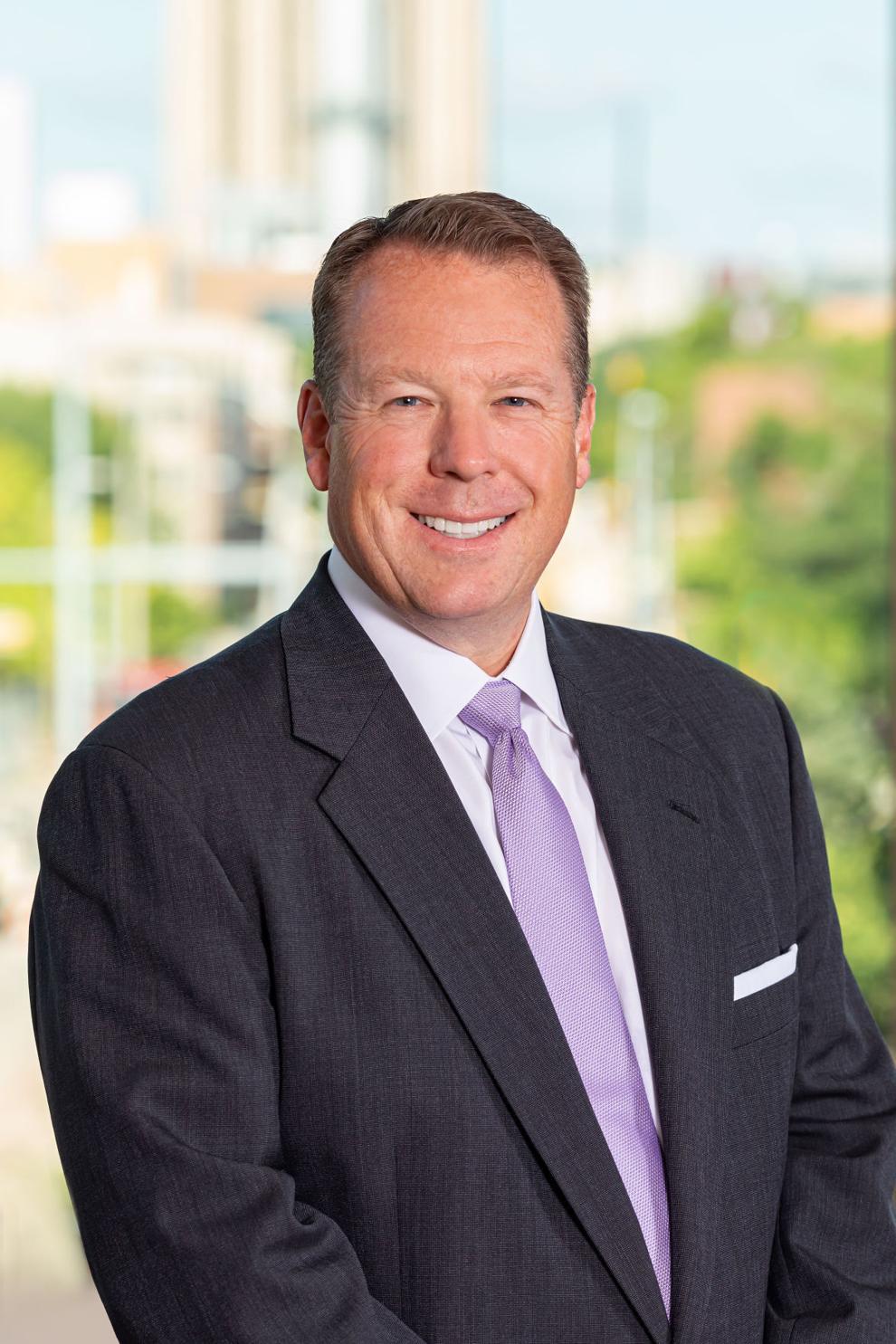 Grebe, the chief legal counsel for Aurora Health Care, comes from a Republican family. His father, Michael W. Grebe, previously served as regent president in the mid-1990s, as campaign chairman for Walker and as president of the Bradley Foundation, one of the state's leading conservative foundations.
If elected president, Grebe vowed to start a new search for System president this summer. He said he expected to appoint a committee with broader representation than last year's failed search, which was led by a committee he chaired that didn't include any faculty or staff.
Grebe's term on the board expires in May 2022, meaning he'd only serve one year as president if elected. Then a new leader would take over around the time that a new System president may also be starting. Grebe dismissed concerns that next spring and summer could be a disruptive leadership period, arguing that if board precedent continues, the regent vice president would be prepared for the transition.
Grebe said there's nothing wrong with a contested election but noted that there's a reason most organizations have a succession plan for leadership posts. For example, as vice president he's participated in weekly calls with the regent president and System leadership that he said have prepared him for the challenges ahead.
Threat of politicization
There's always been an element of political influence looming over the Regents by the very nature of their appointment and confirmation process.
In one of the most brazen examples, the Democratic-controlled Senate in the early 2000's bottled up then-Republican Gov. Tommy Thompson's regent nominations for so long that, after he left to become secretary of U.S. Health and Human Services, the picks remained held up for the entirety of his successor's two-year tenure. When Doyle was elected, he withdrew the Republican appointees and then replaced them with his own.
Some of Evers' picks have served on the board for a year without a confirmation vote. But Roth denied any strategy on the part of Republicans to slow-walk Evers' appointees, as he said some Democrats have suggested.
The independence of college boards is under threat because of an increasingly polarized political environment, governance experts say.
Brit Kirwan, a former Ohio State University president and chancellor of the University System of Maryland who now consults with the Association of Governing Boards of Universities and Colleges, said tradition alone isn't a good way to determine a board's leader. Most important, he said, is for members to act on their own conscience.
"The problem is whether boards can divorce themselves from the politics of the state," he said. "Board members must check party affiliation at the door."
---
The System has documented just 10 instances in which the board has not elevated its vice president to president. 
Michael Grebe's term on the board expires in May 2022, meaning he'd only serve one year as president if elected.