Using veterans nursing homes as million-dollar moneymakers for the state has been a longstanding practice in Wisconsin, endorsed by both political parties over the past decade.
Under Democratic Gov. Jim Doyle, the state transferred $8.9 million from its two nursing homes at King and Union Grove. Under Republican Gov. Scott Walker, the state transferred $12 million from its nursing homes and says it plans to transfer another $18.6 million over the next two fiscal years.
It's a practice researchers say is highly unusual, as nursing homes nationwide struggle with low Medicaid reimbursement rates and high health care costs. But Wisconsin's veterans nursing homes are financially booming, making more money every year. As they've brought in more money, more has been diverted to pay for other state veterans programs and salaries.
In light of concerns about neglect, medical errors and staffing shortages at the Wisconsin Veterans Home at King, the process raises questions about whether the state should be reallocating federal money intended for veteran care.
"It's all for the cash register, not the veterans. There is a difference," said Jim O'Donahue, an Army veteran and a former resident at the Wisconsin Veterans Home at King, who lived there for 18 years with his wife before moving out last month to a private nursing home. O'Donahue said health care and quality of life has suffered at King. The state has cut activities and struggles to fully staff the facility.
The King veterans home, with its 721 beds, has been a primary revenue generator for veterans benefits. It has remained relatively full since at least 2005 with over 95 percent capacity and continues to bring in more revenue. Its excess revenues currently sit at $38.9 million, according to the Legislative Fiscal Bureau.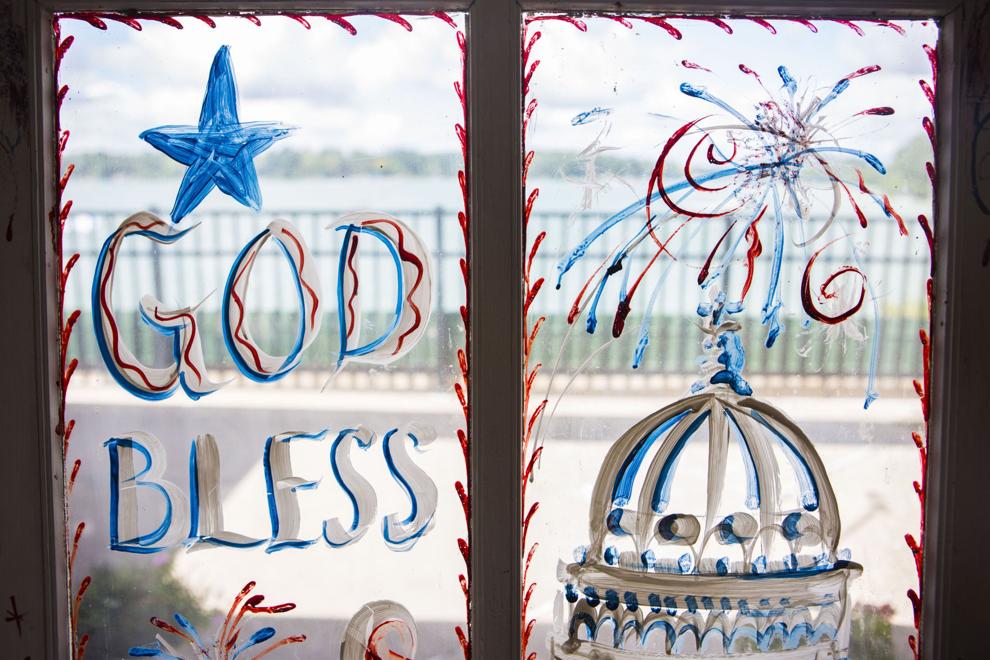 Of the nearly $9 million transferred during the Doyle administration, $891,000 was put into the state's general fund, not the Veterans Trust Fund for other veteran benefits. The Veterans Trust Fund is a fund managed by Department of Veterans Affairs. It is where agency salaries and money for other veterans programs is drawn. It has faced deficits and has been on the brink of insolvency for years. 
Doyle also transferred $21.2 million from the King nursing home to subsidize the Wisconsin Veterans Home at Union Grove.
During the Doyle administration, the Department of Veterans Affairs was governed by the Board of Veterans Affairs, an oversight board made up of representatives from the veterans community.
When Walker took office, he made the Department of Veterans Affairs a cabinet agency, reducing the oversight of the Board of Veterans Affairs. It is now an advisory board only.
In his 2014-15 budget, Walker gave the agency the power to unilaterally transfer money from the homes. Approval from the Joint Finance Committee was previously required for any transfers.
Nursing home transfers are necessary to fund other veterans benefits, said Jim Parker, the administrator of the division of enterprise services at WDVA, who oversees the agency's budget, IT and human resources.
"Unless you have a better idea, we are all ears and would love to hear it," Parker said in an interview. "When that decision was made and that legislation was passed, everybody had a chance to weigh in… all of our stakeholders, nobody came up with an idea."
As a result, elderly veterans living in state-run nursing homes will be the Veterans Trust Fund's sole source of income.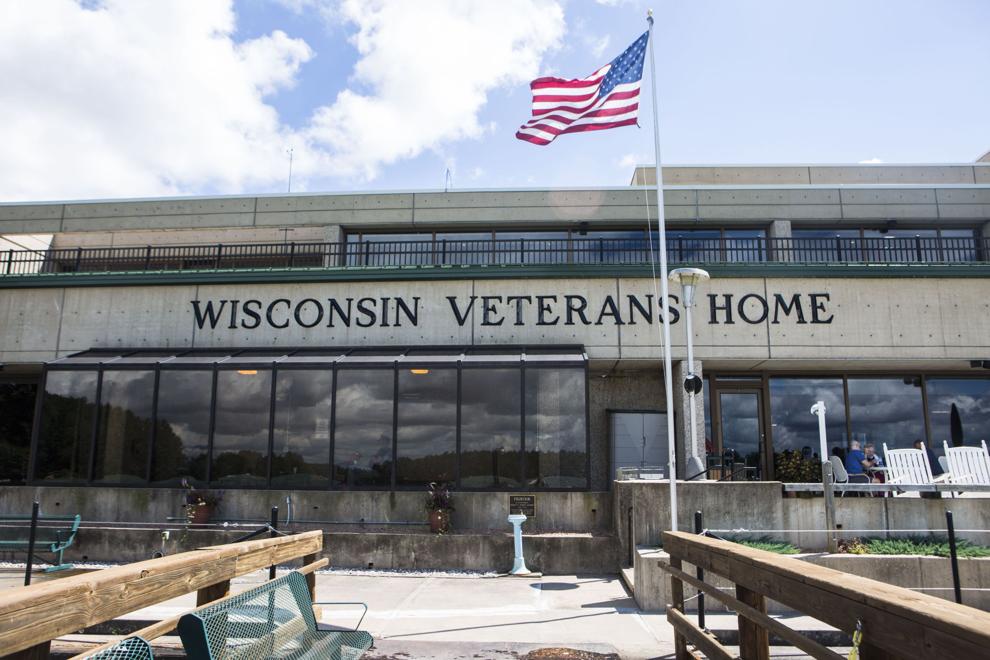 In order to maintain a positive balance, the Veterans Trust Fund has relied on transfers from outside sources, according to the Legislative Fiscal Bureau. Interest from a state-run home and personal loan program for veterans was the trust fund's major source of ongoing revenue, but the Department of Veterans Affairs put a moratorium on the programs in 2011, citing the poor economy. Since then, aside from the nursing homes, revenues tanked.
When Walker took office, he authorized $10.3 million in state tax dollars into the Veterans Trust Fund across his 2011-12 and 2013-14 budgets.
"The trust fund is insolvent so eventually the homes will be the only source of revenue for the Veterans Trust Fund," Parker said. "We've been to the Legislature, we've been to multiple governors at this point… and this is what was determined to be the best option."
Parker disputes critics, including former and current employees, nursing home residents and state lawmakers who say the Department of Veterans Affairs shouldn't be making so much excess revenue from veterans. State Senate and Assembly Democrats have decried the practice of making transfers and have called on Walker to halt them.
"The biggest problem there is the obvious one," Parker said. "You're speaking to people who don't see the big picture."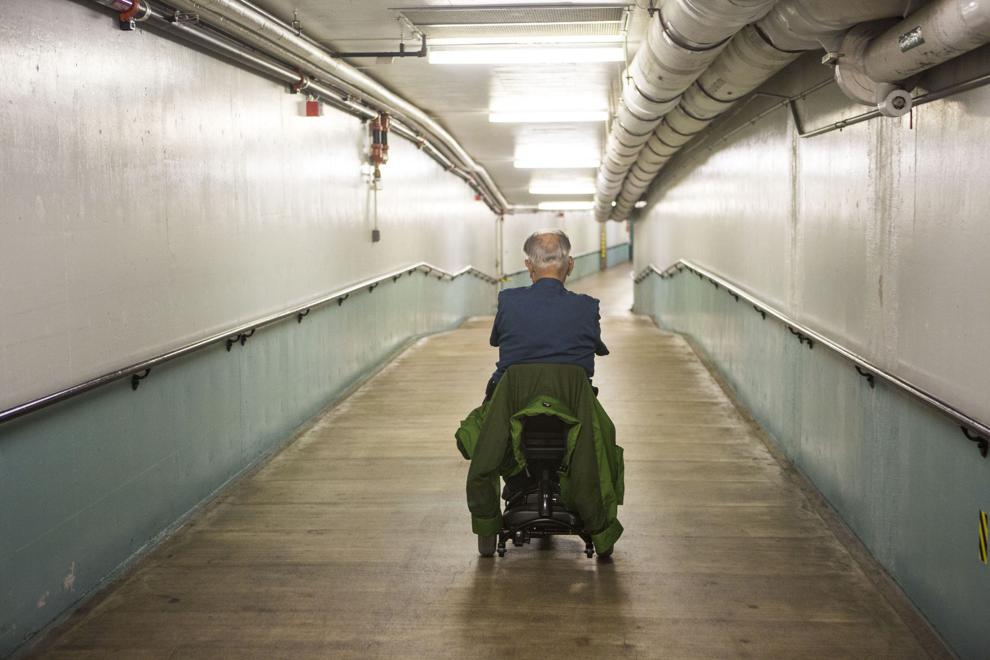 But advocates for the elderly disagree.
"As an elected official, it seems like irresponsible budgeting," said John Hendrick, chief legal counsel for the Coalition of Wisconsin Aging Groups, a lobbying and advocacy group for the elderly. "As an advocate for the elderly, I disagree with the policy of making a profit off disabled veterans."
The policy is troubling for some and rare for an industry where public nursing homes rarely have surplus money, said David Grabowski, a professor at Harvard Medical School who tracks nursing home policy and financing.
"It's really uncommon to see a nursing home serving as a revenue center for the state," he said. "If you had told me the opposite story, I would find that more believable, that they would have to bring in dollars to a nursing home to keep it running."
Surplus revenue for King hit $31.2 million at the close of the 2013-14 fiscal year. It was anticipated to increase to $41 million in 2014-15, to $46 million in 2015-16 and hit $51.1 million in the current fiscal year, according to an April 2015 Legislative Fiscal Bureau report. Updated revenue projections are not yet available. The agency's latest budget request is set to be complete by Sept. 15.
King's excess dollars are an anomaly for publicly run nursing homes struggling to keep up, said Grabowski.
"Most of the discussions I have are really about shortfalls in nursing homes. They can't get things to add up and claim they have to cut staff because they can't pay them and so they're underfunded and Medicaid doesn't pay them enough and there's some real tension there," Grabowski said.
In light of concerns about care, the degree of surplus money at King is worrisome, said Charlene Harrington, a professor emeritus at the University of California, San Francisco, who has studied nursing home policy since 1980.
"I have never heard of a (veterans) home making a surplus," she said. "Lots of private, for-profit homes make surpluses, but I have never heard of (public home surpluses), so I think it's quite rare. ... I've just never heard of one making money. Usually they're always losing money."
King receives payment for its residents from several streams of federal tax money.
King was certified last year to begin billing Medicare in addition to Medicaid, which means it can take in more money for the care than it offers. Medicare offers a significantly higher reimbursement rate, but for services that last for a shorter period of time, usually 90 days.
The veterans home gets money from Medicaid, the health care program for low-income individuals jointly funded by the federal government and the state, and Medicare, the national health insurance program for those 65 and over. The daily Medicaid reimbursement rate at King is $254, according to the Legislative Audit Bureau.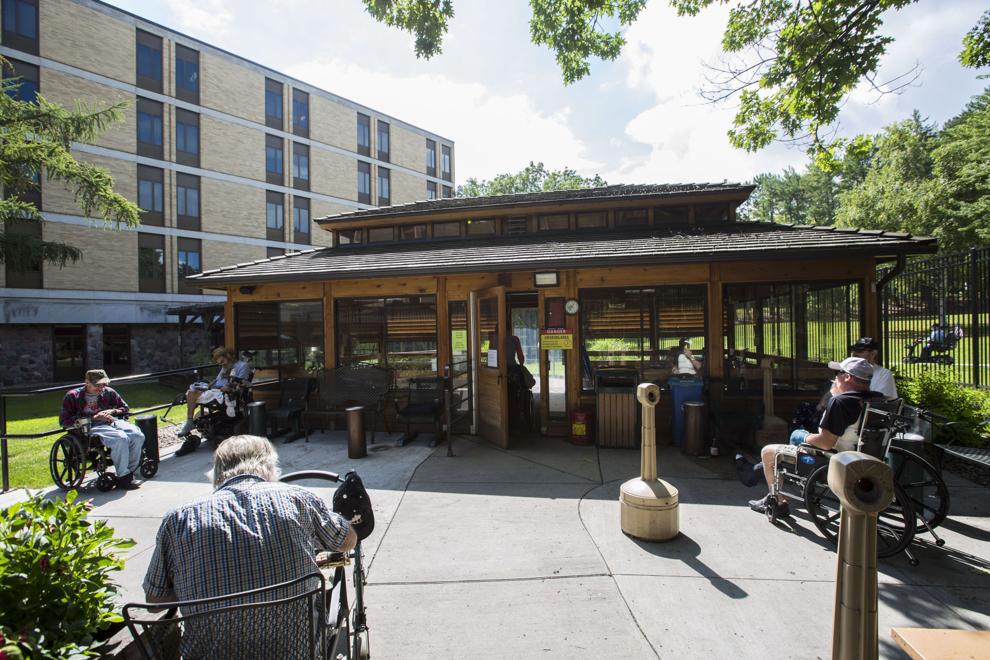 The home also receives two forms of payment from the U.S. Department of Veterans Affairs: A per diem payment per person, per day, and payments for veterans with service-related disabilities. The federal per diem paid to the state veterans home is $103.61 per person, per day, on top of the Medicaid payment. And because it cares for veterans, the state pays King more money than a private nursing home. That per diem rate is up from $77.53 per person, per day King received in 2010, according to the Legislative Audit Bureau.
King also receives money from a resident's pension or Social Security payments to pay for care, along with private, out-of-pocket payments from residents.
King's excess revenue is possible, in part, because the state keeps the home full.
Officials at the Department of Veterans Affairs have lauded their high enrollment rate for their homes, saying that it is a sign they offer superb care.
"Facilities like ours need to keep our beds full to pay all the bills," said Jim Knight, the commandant at the King veterans home, at a Board of Veterans Affairs meeting in July. The top official at King said he was happy with its enrollment numbers.
But researchers said King's capacity is about 15 percent higher than the national average, which is about 80 percent.
"'It's very rare to have a nursing home running at that capacity," said Grabowski.
"That's so much higher than everybody else," said John Bowblis, a researcher at Miami University of Ohio, who tracks the economics and staffing of nursing homes.
In a few weeks, the Legislative Joint Audit Committee will again meet to discuss a new review, looking at capacity and how money is generated and spent at King. The committee called a meeting following the Cap Times investigation.
In the 2010 rate setting report, the Legislative Audit Bureau ultimately recommended more legislative oversight of the WDVA's financial management of the homes, as it did in a 2011 audit.
"Legislative oversight will help ensure that DVA develops realistic, timely and appropriate plans for achieving long term financial solvency at all of its veterans homes while continuing to ensure that the homes effectively serve Wisconsin veterans," according to the auditors.
Correction: An earlier version of this story misstated the amount of money Gov. Jim Doyle transferred from the state's nursing homes. Doyle transferred $21.2 million from the King nursing home to subsidize the Wisconsin Veterans Home at Union Grove.
Share your opinion on this topic by sending a letter to the editor to tctvoice@madison.com. Include your full name, hometown and phone number. Your name and town will be published. The phone number is for verification purposes only. Please keep your letter to 250 words or less.