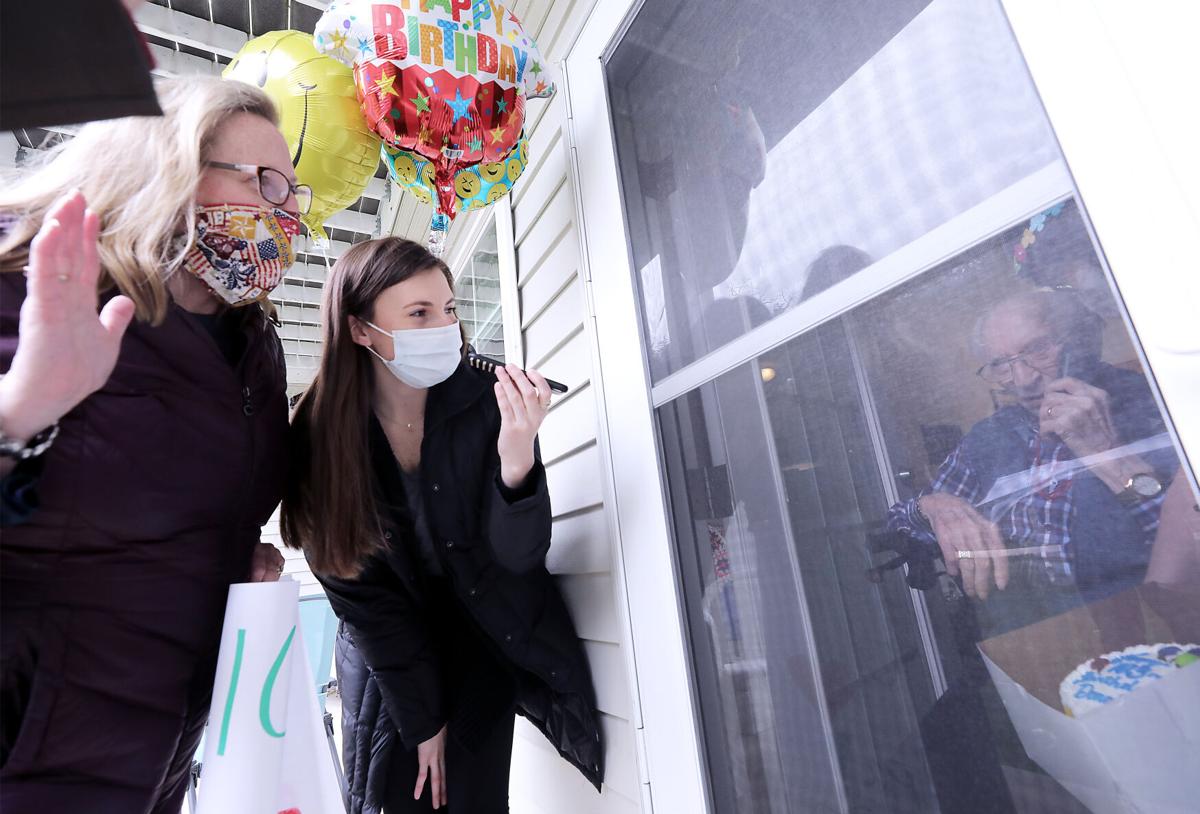 Citing a record COVID-19 death rate among Wisconsin nursing home residents in recent weeks, AARP Wisconsin on Friday called on lawmakers to better protect residents and staff from the coronavirus.
There were 2.11 deaths per 100 nursing home residents in Wisconsin between Oct. 19 and Nov. 15, more than seven times the previous rate of 0.30, AARP said. As of Thursday, 1,007 of the state's 3,944 deaths from the coronavirus, or 26%, have been in nursing homes or assisted living facilities, according to the state Department of Health Services.
AARP reported 13.4 new COVID-19 cases per 100 residents during the recent four-week period, more than three times the rate of 3.8 in the previous four-week period. There were 15.9 new COVID-19 cases among staff per 100 residents, more than twice the previous rate of 6.4.
During the recent period, 47% of the state's nursing homes had staffing shortages and nearly 40% didn't have a week's supply of personal protective equipment, AARP said.
"As COVID-19 cases and deaths in Wisconsin continue to climb, we at AARP Wisconsin are calling for lawmakers to better protect nursing home residents and staff from the coronavirus," spokesman Jim Flaherty said in a statement.
Representatives for Assembly Speaker Robin Vos, R-Rochester, and incoming Senate Majority Leader Devin LeMahieu, R-Oostburg, didn't respond to a request for comment.
Democratic Gov. Tony Evers has proposed a roughly $541 million package of bills for the GOP-controlled Legislature, which hasn't taken action on the pandemic since April. Vos has laid out a plan that would allow the GOP-led budget committee to spend up to $100 million for virus response measures.
The Republican leaders also want more legislative control over how state and federal pandemic funds are spent, as well as how the COVID-19 vaccine is prioritized and deployed.
LeMahieu said some items in the Assembly package could receive support in the Senate, but he also has proposed using some of the state's existing surplus Medicaid funds to address pandemic needs. Evers opposes LeMahieu's proposal, as those state funds often go to health care coverage, long-term care and other services.
Vos has said the Assembly may convene this month, while LeMahieu said a session in the Senate is unlikely to occur until next year.
AARP said "COVID-19 brings to light longstanding flaws in the nation's long-term care system" and reported the latest figures for Wisconsin from its COVID-19 dashboard.
"With coronavirus surging across the country, nursing home residents remain in grave danger as the virus reenters nursing homes and other facilities at an alarming pace," said AARP state director Sam Wilson.
He said Wisconsin's nursing homes are in worse shape than nearly every other state in the country, according to AARP's dashboard.
"Despite interventions taken to date by public health officials and nursing home providers, facilities continue to have shortages of the staff and PPE needed to keep residents and workers safe and stop the spread. Our nursing home dashboard data should have state leaders redoubling their efforts now to save lives," Wilson said.
An AARP Public Policy Institute report recommended increasing resident access to telehealth, improving infection control, addressing resident isolation and depression, and ensuring staff had health insurance, paid sick leave and competitive wages.