STATE SUPERINTENDENT
| STATE SUPERINTENDENT | Percent |
| --- | --- |
| All precincts reporting | |
| x-Jill Underly 88,703 | 27% |
| x-Deborah Kerr 86,045 | 26% |
| Sheila Briggs 50,741 | 16% |
| Shandowlyon Hendricks-Williams 36,829 | 11% |
| Troy Gunderson 27,422 | 8% |
| Steve Krull 27,422 | 8% |
| Joe Fenrick 27,422 | 8% |
State superintendent candidates Deborah Kerr and Jill Underly will advance to the spring election, which will determine who will be Wisconsin's next top education official.
Underly, who had the backing of the state's largest teachers union, led the pool of seven candidates with 27% of the vote. Kerr, who was backed by Republicans but calls herself a Democrat, came in a close second at 26%.
Underly garnered a large number of endorsements from across the state including the recommendation of the Wisconsin Education Association Council, while Kerr led the group in fundraising and spending according to campaign donations.
"I feel great," Kerr said in an interview late Tuesday. "We've taken one step forward to creating a world-class education system in Wisconsin."
In a statement released after The Associated Press called the race, Kerr presented her campaign as a coalition of Democrats, Republicans and Independents.
"I'm pumped," Underly said after the race was called. "Equity is a big piece of why I ran, and I want to set all students (in Wisconsin) up for success."
In a statement released by her campaign, she said: "We now face a choice: Elect someone who wants to make sure every student has a great school and real opportunity, or someone who wants to divide us, waste our precious resources and pick winners and losers among our students."
Both candidates have called for taking the necessary measures to return children to schools safely amid the COVID-19 pandemic and both plan to advocate for support from the Biden administration to do so if they win the April 6 election.
Also seeking election to the position were assistant state superintendent Sheila Briggs, who came in third; Shandowlyon Hendricks-Williams, a former employee at the state education department who came in fourth; Troy Gunderson, Viterbo University professor and former superintendent of the School District of West Salem, fifth; Steve Krull, principal of Milwaukee's Garland Elementary School and former Air Force instructor, sixth; and Joe Fenrick, a Fond du Lac high school science teacher, seventh.
Despite her loss, Hendricks-Williams said she was "optimistic."
"I'm sad of course to report that the results were not enough to get us to the primary," Hendricks-Williams said, "but I'm grateful for the support my campaign received, to my family and friends who stood by me and I'm grateful to God knowing he has a plan for all of us."
The winner of the April 6 election will lead schools through the second year of the COVID-19 pandemic as pressure mounts around the state for districts to return to in-person learning while keeping students and staff safe.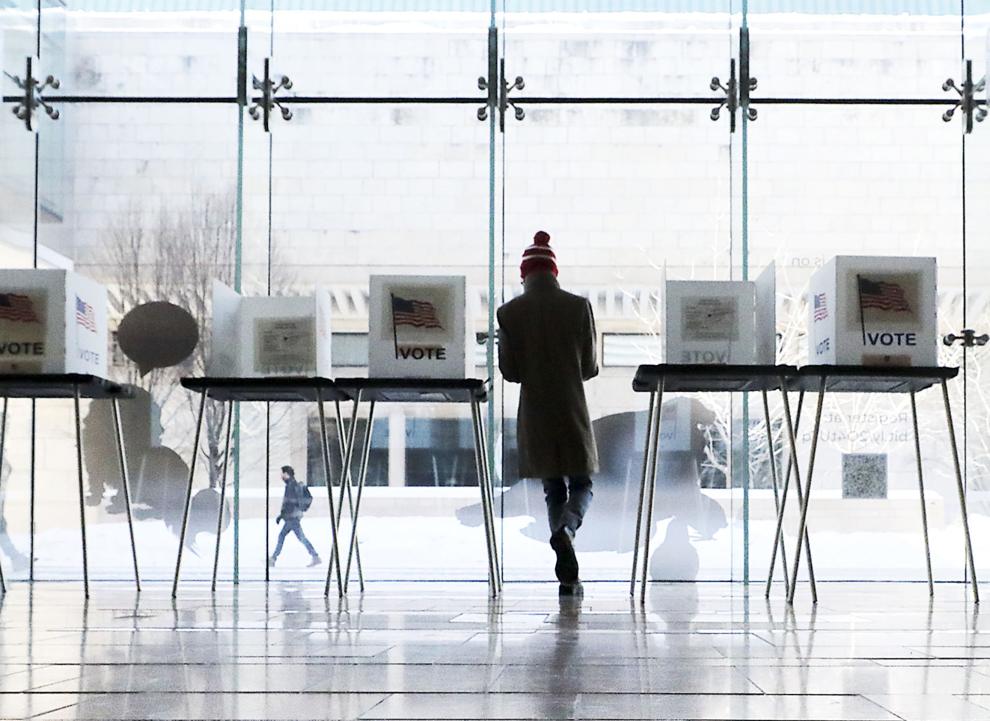 The superintendent position oversees the Department of Public Instruction, which has broad powers managing the state's public school system. That includes setting priorities in the department's two-year budget request, managing a variety of statewide educational programs, including the voucher and school choice programs, as well as dispersing grants to schools and districts.
The seat is open for the first time in over a decade after Gov. Tony Evers, who won statewide elections to head the agency for three consecutive four-year terms, assumed Wisconsin's highest office. Current state Superintendent Carolyn Stanford Taylor was appointed by Evers in January 2019 after he won the 2018 governor's race. She did not seek election this year.
The Associated Press contributed to this report.
---
SEE WHO'S ON THE BALLOT IN TUESDAY'S SPRING PRIMARY ELECTION