The following is an excerpt from "Deciding What's True: The Rise of Political Fact-Checking in American Journalism" (Columbia University Press), a book by Lucas Graves, an assistant professor in the University of Wisconsin-Madison's School of Journalism and Mass Communication.
---
The persistent rumor that Barack Obama was not born in the United States may have begun with a fact-checking error. In 1991, according to one news report, a brochure put out by a literary agency included this mistake in the future president's biography: "Barack Obama, the first African-American president of the Harvard Law Review, was born in Kenya and raised in Indonesia and Hawaii." Others have traced the rumor to a chain e-mail circulated by supporters of Hillary Clinton during the Democratic primary race in the spring of 2008. What is undisputed is that doubts only gained force after the Obama campaign tried to quell them by releasing a digital copy of the candidate's Hawaiian birth certificate, in June of 2008. As PolitiFact would write soon after, "then the firestorm started." The document provoked a string of new questions: Why wasn't it signed? Where was the embossed seal? Why was the certificate number blacked out? Shouldn't there be creases, from folding?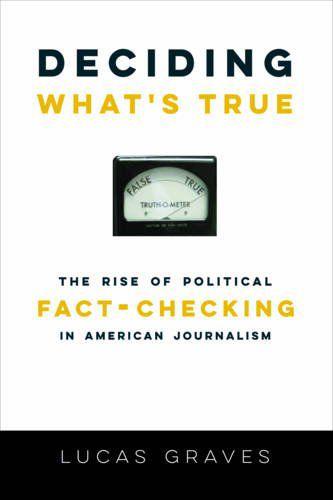 By their own accounts, fact-checkers at FactCheck.org and PolitiFact went to unusual lengths to address rumors about the president's real name, birthplace, and background. PolitiFact sought copies of every public record it could find on Barack Obama: his marriage certificate, driver's license file, property records, and official attorney's registration with the Supreme Court of Illinois. A reporter e-mailed the birth certificate released by the Obama campaign to Hawaii's Department of Health; "it's a valid Hawaii state birth certificate," a spokesman confirmed. A Hawaiian colleague produced her own birth certificate so the two could be compared. Nevertheless, the fact-checkers conceded that conspiracy theorists could always raise some new doubt. The resulting article, one of the most-viewed in PolitiFact's history, concluded this way: "It is possible that Obama conspired his way to the precipice of the world's biggest job, involving a vast network of people and government agencies over decades of lies. Anything's possible ... But step back and look at the overwhelming evidence to the contrary and your sense of what's reasonable has to take over."
FactCheck.org went one step further, contriving to have two reporters visit the Chicago headquarters of the Obama campaign in August of 2008 to look at the candidate's physical birth certificate. This was largely a matter of good fortune. A press contact for the campaign, who had resisted calls to release a new version of the certificate, finally relented and invited FactCheck.org to see the document; as it happened, two staffers were going to Chicago for a conference. The journalists held the document in their hands and felt the raised seal. They took pictures of the seal, of the signature from Hawaii's registrar of vital statistics, and of the official certificate number, and posted these online in high resolution for readers to examine. Titled "Born in the U.S.A.," the article testified that:
FactCheck.org staffers have now seen, touched, examined and photographed the original birth certificate. We conclude that it meets all of the requirements from the State Department for proving U.S. citizenship. Claims that the document lacks a raised seal or a signature are false. We have posted high-resolution photographs of the document as "supporting documents" to this article. Our conclusion: Obama was born in the U.S.A. just as he has always said.
Fact-checkers were forced to revisit the question many times as it surfaced over the next several years and could now point to the conclusive testimony from that visit to Obama's headquarters. "Our friends from FactCheck.org went to Chicago, held the document in their questioning hands and examined it closely. Their conclusion: It's legit," asserted a PolitiFact item in 2009, written after a correspondent for the conservative news site WorldNetDaily.com raised the issue again in the White House press room. Two years later, Donald Trump and Sarah Palin once again hinted at doubts about the president's natural-born status during the tentative early days of the Republican presidential primary. The Washington Post's Fact Checker columnist noted the "fine work" of his two fact-checking rivals in debunking such "'birther' nonsense," and linked to FactCheck.org's piece as decisive proof that the birth document featured a raised seal and a signature.
Conventional news outlets could, in turn, cite the work of the fact-checkers to challenge the rumors. After then- CNN host Lou Dobbs questioned Obama's birthplace on his program in 2009, NPR's Morning Edition featured FactCheck.org founder Brooks Jackson to offer an authoritative rebuttal. "This is nonsense," Jackson declared on the air. The NPR narrator continued:
You have free articles remaining.
That's Brooks Jackson, a former senior investigative reporter for the Wall Street Journal and for CNN itself. He now runs FactCheck.org, a nonpartisan outfit associated with the University of Pennsylvania's Annenberg Center. His researchers examined and held candidate Obama's Hawaiian certificate of birth during last year's presidential campaign. Jackson says President Obama was born where he says he was.
The professional fact-checkers have been cited and interviewed hundreds of times in connection with the "birther" controversy, across the United States and overseas, in outlets from the New Yorker to the New Zealand Herald. During the 2012 campaign, U.S. journalists would grow more comfortable challenging the rumors in their own voice. A CNN segment from May 2012 featured a testy live exchange between anchor Wolf Blitzer and Donald Trump. "Donald, you and I have known each other for a long time, and I don't understand why you're doubling down on this birther issue after the state of Hawaii formally says this is the legitimate birth certificate," Blitzer said. He did not cite the fact-checkers but ran through the evidence they and other journalists had compiled over five years of research, including 1961 birth announcements in the Honolulu Advertiser and the Honolulu Star-Bulletin. Trump countered that parents may run false birth announcements in hopes of securing citizenship for their children. "Donald, you're beginning to sound a little ridiculous, I have to tell you," Blitzer chided at one point. "Let me tell you something, I think you sound ridiculous," Trump shot back.
The "birther" controversy captures with unusual clarity the fact-checker's role as testifier: "Jackson says President Obama was born where he says he was." This is the most basic rationale the new professional fact-checkers offer for their own existence — to be a trusted authority weighing in on factual questions readers don't have the time or ability to resolve for themselves. But the actual reporting work involved in certifying Barack Obama's background was quite atypical. Fact-checkers rarely have call to travel or even to leave their desks. Their articles don't feature datelines or on-the-scene descriptions from inside the courtroom or the campaign headquarters. Fact-checkers testify but rarely witness . "It's desk work," Angie Drobnic Holan, since named PolitiFact's top editor, said in an interview:
When I do my fact-checking, I don't go out to meetings. I sit at my desk, I read reports, I read transcripts, I use the phone all the time ... A lot of reporters like the idea of going out and eye-witnessing things. I like that too, but I don't think that's what's needed for political fact-checking. I don't think you get closer to the truth with politics actually being at the press conference.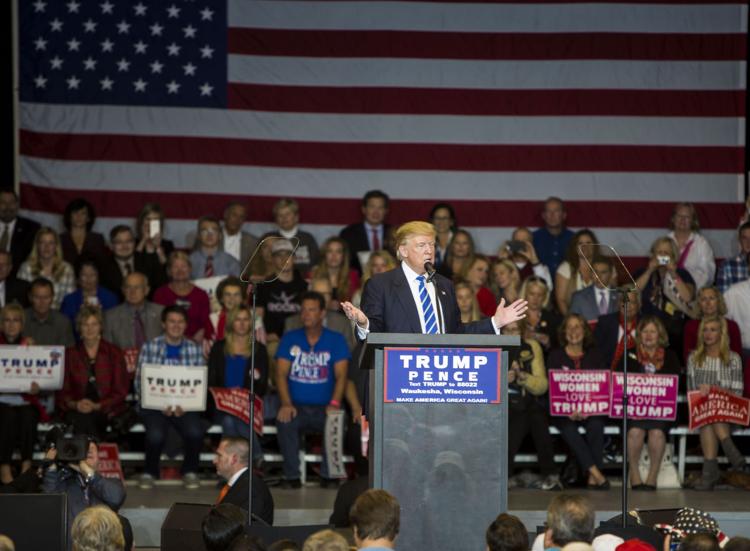 Consider a much more typical example of what fact-checkers do every day. During my research at FactCheck.org in Philadelphia, a delegation of Russian journalists on a tour of the United States visited the group. An editor explained fact-checking to them this way: "It's standard journalism practices that should be used more by more journalists, but sometimes they don't have the time or they're on deadline, and . . . so it becomes 'he said, she said,' and the reader is left confused and not really knowing what's the truth. And that's where we try to come in."
To illustrate, the editor mentioned an article encountered while reading the New York Times on the way to work just a few weeks earlier. It was a report on a speech by the then-governor of Mississippi Haley Barbour, a rumored presidential contender. Three paragraphs in the reporter quoted an attack line directed at President Obama: "In the last two years, the federal government spent $7 trillion and our economy lost seven million jobs. I guess we ought to be glad they didn't spend $12 trillion. We might have lost 12 million jobs." A quick trip to the Bureau of Labor Statistics website would have revealed that actual job losses under the current White House were less than half of what Barbour claimed. "It doesn't take a lot to get that information," the FactCheck.org editor stressed — and yet, "it was a fact that went completely unchallenged by the New York Times reporter, and the New York Times is the best paper that we have in the country."
The case offered to the visiting journalists in Philadelphia was typical in a number of ways. First, it centered on a well-known politician who was a possible candidate for high office. Professional fact-checkers hew closely to what sociologist Herb Gans has called "journalism's theory of democracy" and see their core mission as helping citizens to make well-informed choices at the ballot box. They call what they do a form of "accountability reporting" — as an editor's note put it, "one of the few places in American journalism where elected officials ... are held accountable for what they say." That mission does not extend, however, to holding fellow reporters accountable for their work. The piece FactCheck.org published the day after Barbour's speech stated flatly that he had "grossly exaggerated" the real job-loss numbers. It linked to the New York Times report as evidence of what the governor had said. But it did not fault the paper of record for failing to challenge the easily checkable claim. The elite fact-checkers see themselves as journalists, not media critics. They want to cure the profession of its bad habits but almost never directly fact-check their fellow reporters.
Second, the Barbour episode illustrates very well the "desk work" fact-checkers routinely engage in even as it advertises an idealized version of that work. The analysis in this case could not have been simpler: The governor cited two statistics, and the fact-checkers compared these to authoritative data. To confirm the $7 trillion in spending, FactCheck.org linked to the Budget of the United States Government, as issued by the Office of Management and Budget. To show that the job-loss figure was "not even close," the article linked to a data sheet at the Bureau of Labor Statistics website: "Table B-1. Employees on non-farm payrolls by industry sector and selected industry detail." Fact-checkers always seek official data and often point to examples like this to explain what they do. In practice, though, finding claims to check and establishing their truthfulness is not always so straightforward. Fact-checkers traffic in institutional facts, like birth certificates and joblessness rates, which rest on a tangle of definitions, conventions, and bureaucratic practices. These facts are more fragile than they seem.
Finally, the "birther" and Barbour fact checks both show how deeply mediated is the journalism of fact-checking at every stage. Fact-checkers scan the news and pore over transcripts looking for suspicious claims to investigate. They use search engines and news archives to trace the origins of political rumors and bogus statistics. And they promote their conclusions eagerly to other journalists, encouraging news outlets to cite their findings and to invite them on the air. Fact-checkers do, in one sense, assume the journalist's traditional role as witness: they witness and report on mediated events. Fact-checkers are both students of and active participants in the emerging media ecosystem.