After slipping off their shoes and tucking them away, hundreds of people found their spots on red cushions that filled the floors of a colorful temple tucked away on a hilltop just outside of Madison.
They sat together for over an hour, many in traditional robes, chanting and praying in unison, and passing sweet rice and Tibetan tea at Saturday's "trungkar" celebration at the Deer Park Buddhist Center in Oregon.
The trungkar, or birthday, celebration was for His Holiness the 14th Dalai Lama, Tenzin Gyatso, who turned 84 on Saturday.
This service was the focal point of the weekend-long celebration that drew hundreds of Tibetans and Buddhists from all over the Midwest. Madison hosts the annual trungkar every three years, rotating with Minneapolis and Chicago.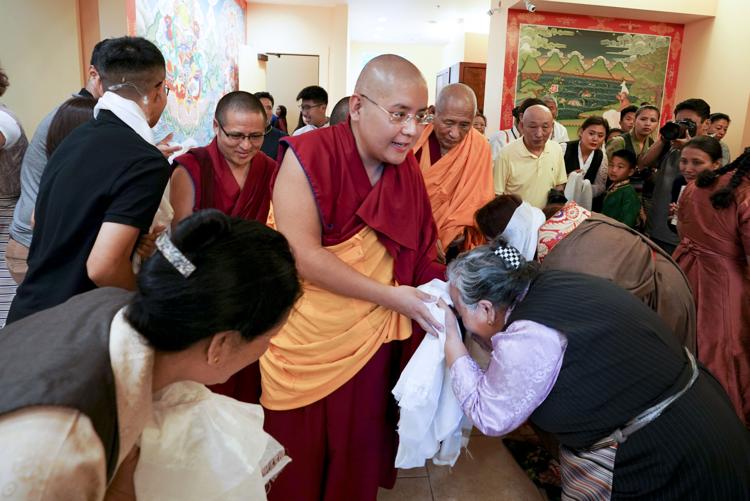 "As you can see, the temple is full," said Lobsang Tenzin, 59, of Madison, president of the Madison Tibetan Association.
Guests of the temple overflowed to the basement and lobby.
"This is a pleasure to host this, because you can see many old friends, and at the same time we can learn from each other, and they can also see that Madison is a beautiful city," Tenzin said.
This year's celebration was especially meaningful to members of the Deer Park Buddhist community and the Wisconsin Tibetan Association, which hosted the event, because of one important guest.
A prominent spiritual leader who practices under the Dalai Lama, His Eminence Kyabie Youzin Ling Rinpoche, attended the festivities and taught several classes over the weekend. In Buddhism, he is believed to be the reincarnation of one of the Dalai Lama's senior tutors, which is how many of the leaders in the religion are selected, including the Dalai Lama.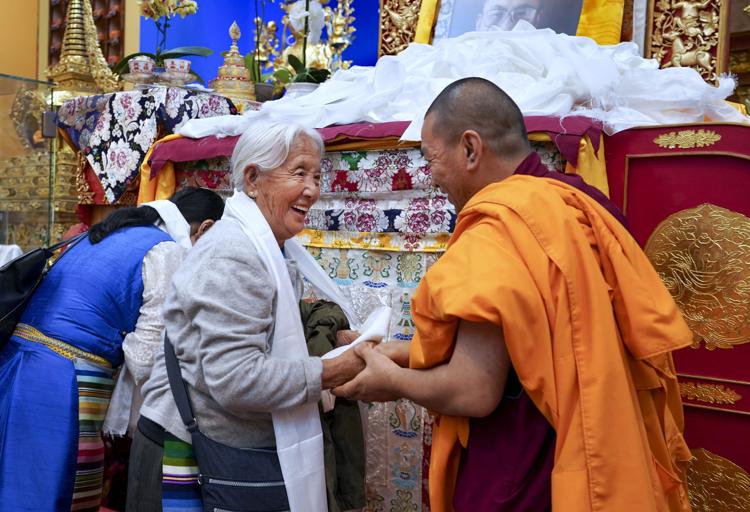 "We are super blessed to have (his visit), because not many people get the chance to have a blessing like that," said Tenzin Lhamo, 19, a student at Madison Area Technical College. "And it doesn't happen often here because we're such a small city."
Since finishing his studies in 2018, Ling Rinpoche has been traveling around the world to offer teachings in Buddhist communities. This is his first time in the Midwest.
"I like the environment, I like the landscape and I like the people," he said of Madison. "I feel very comfortable, and also it's very good to be with my own community."
Register for more free articles.
Stay logged in to skip the surveys.
Madison's Tibetan community has about 600 members, according to the association. But Tenzin said he believed the celebratory weekend brought nearly 1,000 practicing Buddhists and Tibetans to the area.
Ling Rinpoche said he's proud of the strength of the community in Madison, and in the United States in general. "We are able to participate in this American story," he said. "I feel very proud and very happy about that."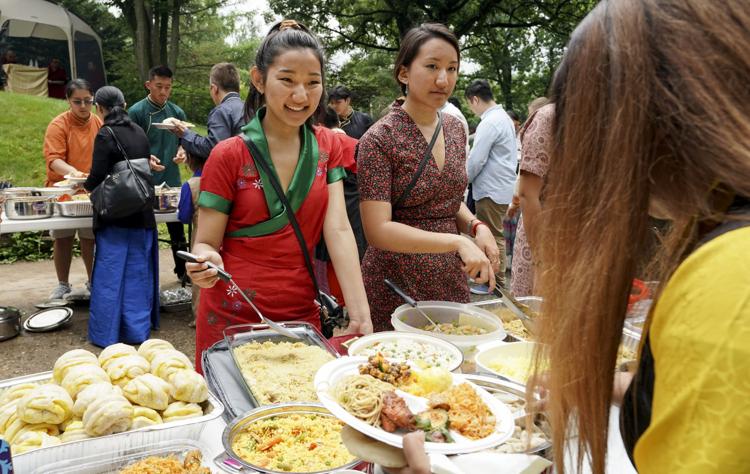 On Tuesday, Madison Mayor Satya Rhodes-Conway declared July 6 a "Day of Kindness and Compassion" in honor of the Dalai Lama's birthday.
"That's tremendous," Tenzin said. "The people here in Madison have been very helpful and grateful to the Tibetan communities, and the city of Madison has been a great supporter of our communities."
Ling Rinpoche said he believes observing kindness and compassion speaks to a larger message, especially here in the United States.
"It's the right time, you know? And the world needs that message, and I think the world is struggling for it. It makes a big impact," he said.
The weekend celebrations also included live music, Buddhist teaching sessions and soccer and basketball tournaments.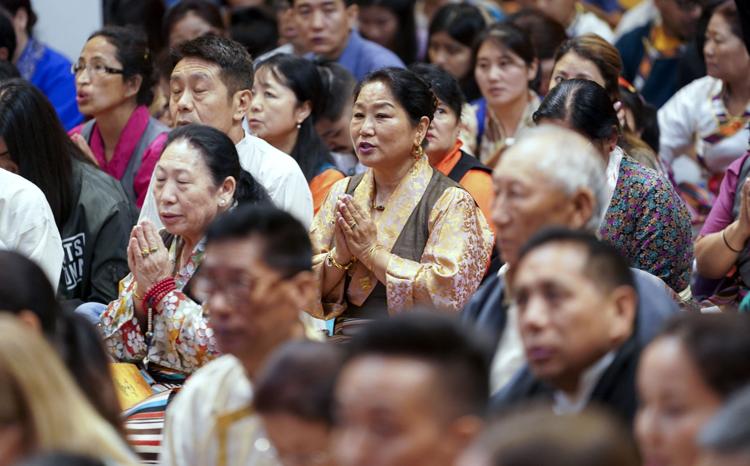 After Saturday's service, the smell and smoke of "Sang-sol," an incense ceremony, filled the air. Worshipers and community leaders shared a potluck meal, and youngsters played and danced to music.
"It's super nice to see that the culture is still alive and we're keeping it strong and going," Lhamo said while waiting for the potluck to start.
Lhamo said she's been attending the trungkar celebration every year and was excited to see old friends and make new ones.
"Everyone just acts as a family together," she said.