State elections commissioners voted Monday to deny ballot access to a Democratic state Assembly candidate accused of fraudulently submitting voter signatures to get on the 2018 ballot.
The Elections Commission met to consider formal challenges to candidates who filed to appear on the primary and general election ballots.
Commissioners voted unanimously that Charisse Daniels, a Watertown Democrat who filed to run against Republican state Rep. John Jagler, of Watertown, be denied ballot access.
The vote followed a GOP challenge alleging Daniels "fraudulently or improperly submitted" 43 nomination signatures to appear on the ballot. Daniels submitted 201 signatures to gain ballot access; a minimum of 200 is required.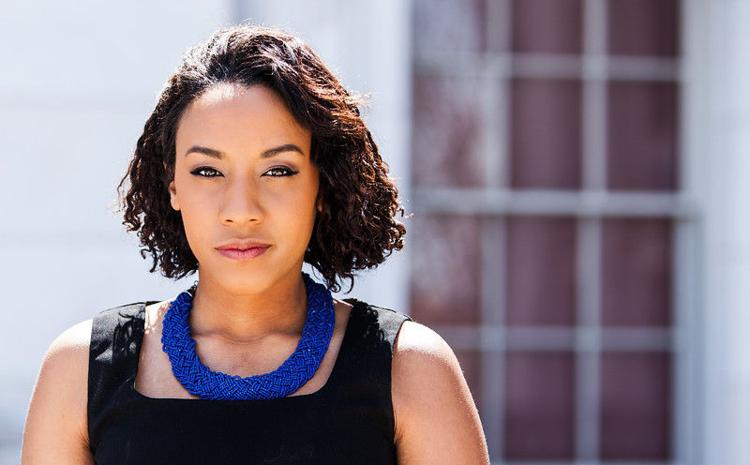 Commissioners also voted that three other state Assembly candidates — Republican Jim Duncan of Grand Chute, Democrat Maria Villarreal of Milwaukee and Libertarian Thomas Leager of Madison — be denied ballot access because the signatures they submitted did not pass muster.
They voted to largely reject challenges to — and to preserve ballot access for — three statewide candidates: Democratic governor candidates Andy Gronik and Dana Wachs, and Republican U.S. Senate candidate Kevin Nicholson.
Daniels did not give the Elections Commission a response to the challenge, brought by the campaign arm of Assembly Republicans.
Assembly Republicans obtained and submitted 15 signed affidavits from those whose signatures purportedly appeared on Daniels' nomination papers. Each of the 15 stated under oath that they did not sign Daniels' nomination papers.
A signed affidavit submitted by Jagler said he contacted voters whose signatures appeared on Daniels' nomination papers. In addition to the 15 voters who submitted signed affidavits, Jagler said 12 more said they had not signed Daniels' nomination papers.
Jagler wrote in a Twitter post that "I am pleased the members of the commission agreed with what we believe is very clear — these signatures were invalid."
"The people whose signatures were forged expressed outrage and a sense of feeling violated," Jagler wrote.
Elections Commission chairman Dean Knudson, speaking to reporters after Monday's meeting, called the Daniels case "unusual" but said commissioners didn't wade into the question of whether fraud was committed. Watertown police revealed last week that they are investigating election fraud allegations in the Assembly race in the 37th District, which Jagler represents and in which Daniels filed.
"The question of fraud is for another time, another place," Knudson said. "Our process here today was about the simple question of: 'Has that candidate, Charisse Daniels, met the standard to be on the ballot?' And we concluded that the evidence is she did not."
The GOP complaint against Daniels requested that the commission investigate her for election fraud and "take any civil or criminal enforcement actions necessary," such as referral to police or prosecutors.
Knudson said after Monday's meeting that he could not address whether the commission would refer the matter to law enforcement. Such a matter would become public if a referral was made or a request for one dismissed, according to Elections Commission spokesman Reid Magney.
Elections staff found Duncan, Villarreal and Leager submitted signatures from voters who lived outside the Assembly districts in which they filed to run.
Duncan had filed to oppose Democratic Rep. Amanda Stuck of Appleton, who now will run unopposed.
Villarreal sought to give a Democratic primary challenge to Rep. Jocasta Zamarripa of Milwaukee. Zamarripa no longer faces a primary and will advance to a general election against Republican Angel Sanchez.
Leager sought to oppose Democratic Rep. Chris Taylor of Madison. Taylor now will run unopposed.
Commissioners rejected a GOP complaint alleging two Gronik supporters who collected signatures for him could not do so because they had felony convictions. Gronik and Elections Commission lawyers noted the two supporters in question had served their sentences and were eligible to vote and collect signatures.