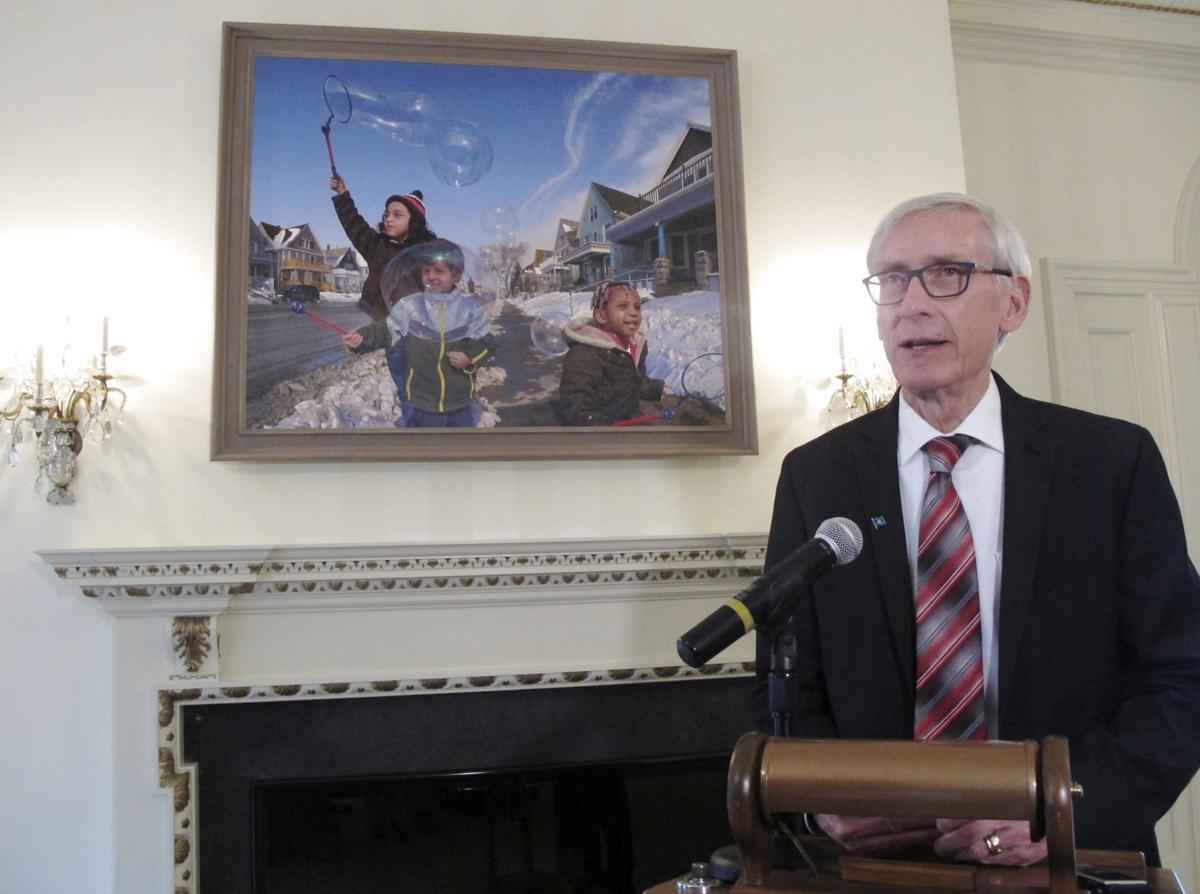 A judge has dismissed the Democratic Party of Wisconsin's lawsuit alleging Republican lawmakers used a December lame-duck session to limit the powers of incoming Democratic Gov. Tony Evers and Attorney General Josh Kaul.
According to Monday court documents, U.S. District Judge James Peterson dismissed the lawsuit, saying if it is believed the Republican-controlled Legislature overstepped its lawful authority, the case should go before a state court not a federal one.
"The bottom line is that federal courts don't have the authority under the United States Constitution to police the boundaries between legislative and executive power in state government in the absence of a concrete and particularized harm and the violation of a federal constitutional right," Peterson ruled.
The lawsuit in question was filed in February by the state Democratic Party following late-night lame-duck legislation passed by Republicans in December. Rules passed limited Kaul's authority to settle cases and prevented Evers from appointing a new Wisconsin Economic Development Corp. CEO until September.
You have free articles remaining.
The ruling states there "are many reasons to criticize the lame-duck laws," but added that "the role of a federal court is not to second-guess the wisdom of state legislation, or to decide how the state should allocate the power among the branches of its government."
In the lawsuit, the state Democratic Party alleged Republicans acted with partisan intent to limit the power of Evers and Kaul.
"Less than a year ago, the GOP robbed Wisconsin voters of their voice by stripping away powers those voters had awarded to their next governor and Attorney General," Ben Wikler, chair of the Democratic Party of Wisconsin, said in a statement. "The Democratic Party has fought against the GOP's shocking assault on democracy at every turn, and we will keep fighting. We're exploring our legal options and, no matter what, will fight to ensure accountability at the ballot box."
Senate Majority Leader Scott Fitzgerald said in a statement the "frivolous argument from Democrats was meritless from the start and the judge was right to throw out their case. As a result of their suit, the Democrats impeded state government and cost hard-working Wisconsin taxpayers money."
Two other lawsuits over the lame-duck laws are pending.
A federal judge says his role "is not to second-guess the wisdom of state legislation, or to decide how the state should allocate the power among the branches of its government."