Two months ahead of schedule, the state court system has finished the first phase of a statewide project to eliminate paper files for new court cases, and every county in Wisconsin now requires electronic filing of all documents in most of the cases heard in the state.
As of this month, the state court system requires lawyers in all 72 counties to electronically file documents in most court cases, finishing the first phase of a project that started in June 2016. Last year, the state Supreme Court approved requiring electronic filing in all new civil, small claims, family, paternity, criminal, traffic and ordinance violation cases.
Those cases make up 93 percent of the filings in the statewide court system.
The first phase was to have been finished by Dec. 31, but wrapped up early.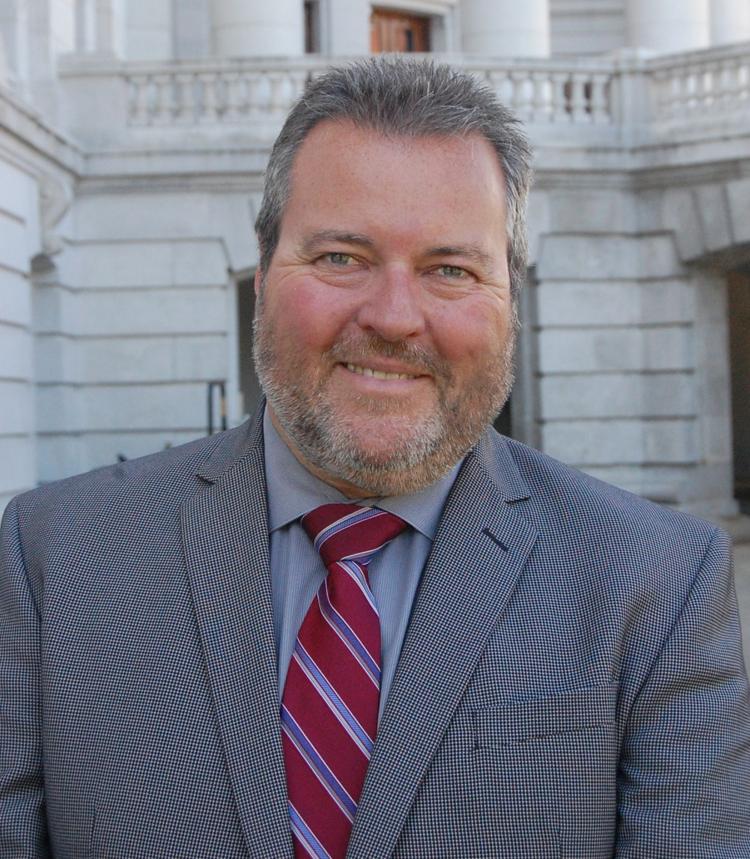 "I'm thrilled," said state Director of Courts Randy Koschnick, a former Jefferson County judge. "I'm thrilled that it's been accepted. There's been virtually universal acceptance of it. Change is always hard."
For decades, filings in cases have always been done on paper. But as electronic records took hold in other fields, such as medicine, and as counties were forced to buy more shelving and rent storage space to keep paper files for the time required by law, Koschnick said it made more sense to explore electronic record-keeping in the courts.
Around 2013, he said, the state began to take a hard look at requiring mandatory electronic filing statewide.
Mandatory e-filing was first proposed to the state Supreme Court in 2014. In 2016, the court approved a proposal that included a $20 per case per party filing fee to fund the program. Koschnick said the fee essentially replaces what participants would have paid in postage to file documents.
In the interim, several counties have had optional electronic filing or have been paperless for several years. In January 2016, Dane County began scanning documents into electronic files and in April 2017 went paperless for the majority of cases.
Dane County was the largest county to date that went to e-filing, and after a bit of a rough patch, the system has worked "really great," Clerk of Courts Carlo Esqueda said. "The result is a system that has been working exceedingly well."
Koschnick said that Jefferson County went paperless in 2012 while he was a judge there. As chief judge for the administrative district to which Jefferson County belongs, Koschnick said he argued the case for mandatory statewide electronic filing in successive years before the state Supreme Court.
As a judge, he said, electronic case files allowed him to "time shift" his work reading files for cases he was assigned. He could log in from home, when he had time away from the bench, to read files without having to bring home a stack of papers.
"I loved it as a judge," he said. "It improved my ability to be efficient and organize my time."
The shift to paperless files also allows better service to the public, he said. While paper files could be in only one place at a time, electronic documents are available at any computer that is connected to the state court computer system. For the public, that means using terminals in county clerk of courts offices. Files are not accessible on the Consolidated Court Automation Programs (CCAP) public website.
"All the feedback I've been getting is positive," Koschnick said, adding that there have been "a few glitches" in the changeover, but nothing that the CCAP staff hasn't been able to handle.
"I've been amazed at how smooth the rollout was," he said.
Those who are not lawyers but need to file cases, such as small claims or harassment injunction cases, can still file on paper, for up to 10 cases per year, Koschnick said. Those are then scanned into electronic records by courthouse staff.
The next phase of the court system's e-filing project will be to include another group of case types. Sixty-five counties have started voluntary e-filing for probate and informal probate cases, and e-filing of those cases will be mandatory on March 1. Esqueda said wills in probate cases, though scanned, are still generally being kept in paper form by clerks in case authenticity questions arise.
Work is underway to develop e-filing procedures for guardianship, mental commitment, judgment and lien cases, for which e-filing will be voluntary for a period of time before eventually becoming mandatory.