The former executive director of the popular Midwest Horse Fair, an annual event that draws horse enthusiasts from across the U.S. to the Alliant Energy Center, was abruptly fired in July after the fair's executives found she was stealing money from the organization and altering records to cover her tracks, according to a search warrant filed this week in Columbia County Circuit Court.
Rhonda Reese, 50, of Columbus, used the Midwest Horse Fair's accounts to make at least $238,823 in personal purchases, including payments toward her college tuition, according to the search warrant, filed by Columbus police on Tuesday.
Columbus Police Lt. Dennis Weiner said Reese was arrested during a traffic stop in Columbus on Monday. She appeared in court in Portage on Thursday, where she was released from jail on a signature bond pending formal charges, which Columbia County District Attorney Jane Kohlwey said she expects to file in January.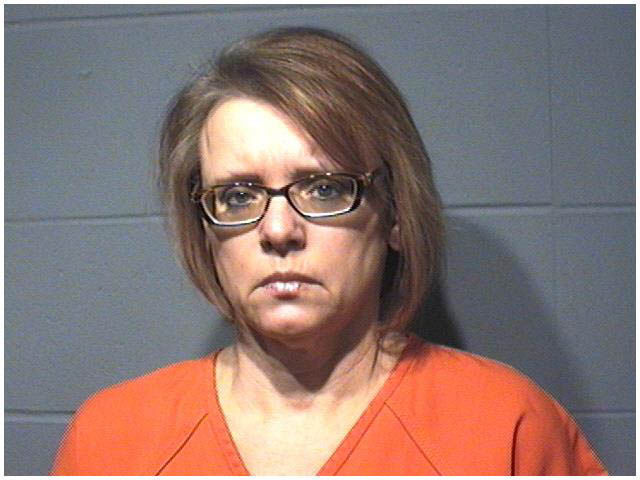 Weiner said the charges will include multiple counts of theft in a business setting greater than $10,000 and fraudulent writings. Reese is scheduled to return to court on Jan. 10, Weiner said.
Reese is also an independent contractor with the Empty Stocking Club, a program operated by the Wisconsin State Journal Youth Services Inc. charity organization. The Empty Stocking Club provides thousands of toys annually to area children.
In her role with Empty Stocking, Reese organizes the toy distribution process but does not handle donations or write checks, State Journal Editor John Smalley said Thursday. She also contracts with the State Journal to operate its city and state spelling bees each spring.
Both of those contracts are under review by the Youth Services Inc. board, Smalley said.
A message left on Reese's cellphone Thursday was not immediately returned.
According to the search warrant:
The Midwest Horse Fair is operated by the Wisconsin State Horse Council, and both have offices in Columbus. Reese was the Midwest Horse Fair's executive director from 2007 until July 2017, when Megan Hanuszczak, who had been the fair's event coordinator, became its executive director.
Hanuszczak told police that in February she opened a bank statement and noticed that Reese had written a check to herself from the fair's account for several thousand dollars. She put the statement in Reese's work area, she told police, but she remained bothered by what she had seen over the next month or two. She said that when she tried to find the statement again later, the portion containing the check image was gone.
At the time, Reese was attending Edgewood College in Madison, and Hanuszczak wondered if she had some kind of arrangement with Pat Miller, the board chairwoman of the Wisconsin State Horse Council, to pay some of her tuition.
But over the next few months, Hanuszczak reviewed other records and found that Reese had been "committing a large misappropriation of money." She reported what she found to Miller in late June, and on July 5, Reese was fired.
Reese admitted taking the money and talked about paying it back, and told Miller she hoped the matter could be kept confidential. The Midwest Horse Fair board of directors instead voted to report the theft to police.
Police obtained at least 20 subpoenas for records as they investigated the fair's finances and Reese's personal finances, and those of her son.
Police found that Reese wrote 45 checks from the fair's account totaling $167,062 between September 2011 and March 2017, made out to Reese, her husband, their son, Edgewood College and to various creditors and credit card companies. The fair itself does not have credit cards.
The checks were printed from the fair's QuickBooks software, and after printing them, Reese would go back into the program and alter the ledger to replace the original payee with another, legitimate past payee that would not draw attention. The changes, however, were noted in an audit log created by QuickBooks. Police said that Reese had exclusive QuickBooks check printing access.
Police also found that Reese was making electronic payments from the Midwest Horse Fair's checking account to two credit cards in Reese's name. A $4,079 check issued to Capitol One was for a credit card account opened at Helzberg Diamonds in Appleton, and was used to buy a half-carat diamond ring.
Reese also used the Midwest Horse Fair's account to make $17,462 in personal merchandise purchases from online retailer Amazon, and $4,744 for travel expenses from travel website Expedia, using the Midwest Horse Fair's account.
The search warrant sought permission to look for a long list of items bought with Midwest Horse Fair money, and when police executed the warrant at Reese's home they seized items that included footwear, golf clubs, a pressure washer, a leather cowboy hat, electronics, a hair dryer and an "I Love My Cockapoo" car magnet.