Kaul said voter intimidation is an "attack on our democratic system," and anyone who commits voter intimidation should be "vigorously prosecuted."
Wisconsin logged 4,870 new COVID-19 cases and 51 additional deaths Thursday, marking nearly 215,000 positive cases and 1,948 total deaths sinc…
The last Navy vessel to have the Wisconsin name served in every major U.S. conflict since its launch in 1944 up until it was decommissioned in…
The decision means unofficial results in Outagamie and Calumet counties could be delayed. 
By October 28th, 1,245,576 absentee ballots had been received by Wisconsin election clerks, which is an 88% increase from the last presidentia…
With less than a week until Election Day, multiple polls in Wisconsin show Democratic presidential candidate Joe Biden maintaining his lead ov…
The Natural Resources Board voted 5-2 Wednesday to adopt an emergency rule proposed by DNR staff that effectively prohibits testing facilities…
The tests can deliver results in as little as 15 minutes. 
The candidates for Wisconsin's 3rd Congressional District struck different tones in their closing arguments during a virtual debate Wednesday,…
On Monday, the U.S. Supreme Court ruled that Wisconsin absentee ballots must be in the hand of local clerks by 8 pm on November 3rd in order t…
The act restricts the use of foam containing compounds known as PFAS to emergency situations and testing facilities.
The state Department of Health Services reported 64 deaths and 5,262 cases Tuesday, the most since the COVID-19 pandemic began, prompting a st…
WEST SALEM — Thousands filled the stands of a race track in West Salem on Tuesday for a campaign rally for President Donald Trump, the same da…
"Regular people aren't just milling around in places where I can go bother them… i miss talking to those people," said WPR reporter Laurel Whi…
The university estimates about $320 million in revenue losses and increased costs from March through the end of this fiscal year, which ends June 30.
After claiming last week her group had more than enough signatures, recall organizer Misty Polewczynski says she now won't be turning in any r…
EDF Renewables had planned to build 24 turbines in the town of Jefferson near the Illinois border. It would have been the sixth largest in the…
"What's really exciting is Haribo is moving forward despite the pandemic," WEDC Secretary Melissa Hughes said Monday. "It really gives us a lo…
During a radio debate Monday, the race for Wisconsin's 3rd Congressional District remained heated with just over a week to go until election day.
Local doctors from Wisconsin are urging President Donald Trump to cancel an upcoming rally to West Salem as the state sees continued surge of …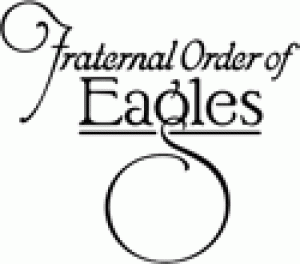 Fraternal Order of Eagles - La Crosse 1254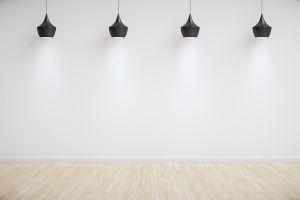 Grandview Plaza Apartments
In the most recent episode of Rewind: Your Week in Review Steve and JR discuss the financial strain the state budget will be under if another …
Joe Biden holds a 9-point lead over Trump in Wisconsin, a statistically significant margin outside the poll's margin of error.
Suburbanites have presented an increasing challenge for Republicans, while union support for Democrats has wavered in recent years.
Coming off their first loss of the season, the Green Bay Packers returned to early season form Sunday as quarterback Aaron Rodgers and wide re…
UW-Madison received $422 per student in CARES money whereas Madison College got $249 per student. 
The development comes as Wisconsin faces an alarming surge in COVID-19 cases and deaths.
The Wisconsin-based makers of Prevagen, which claims to improve memory, made inaccurate or misleading claims about the supplements and failed …