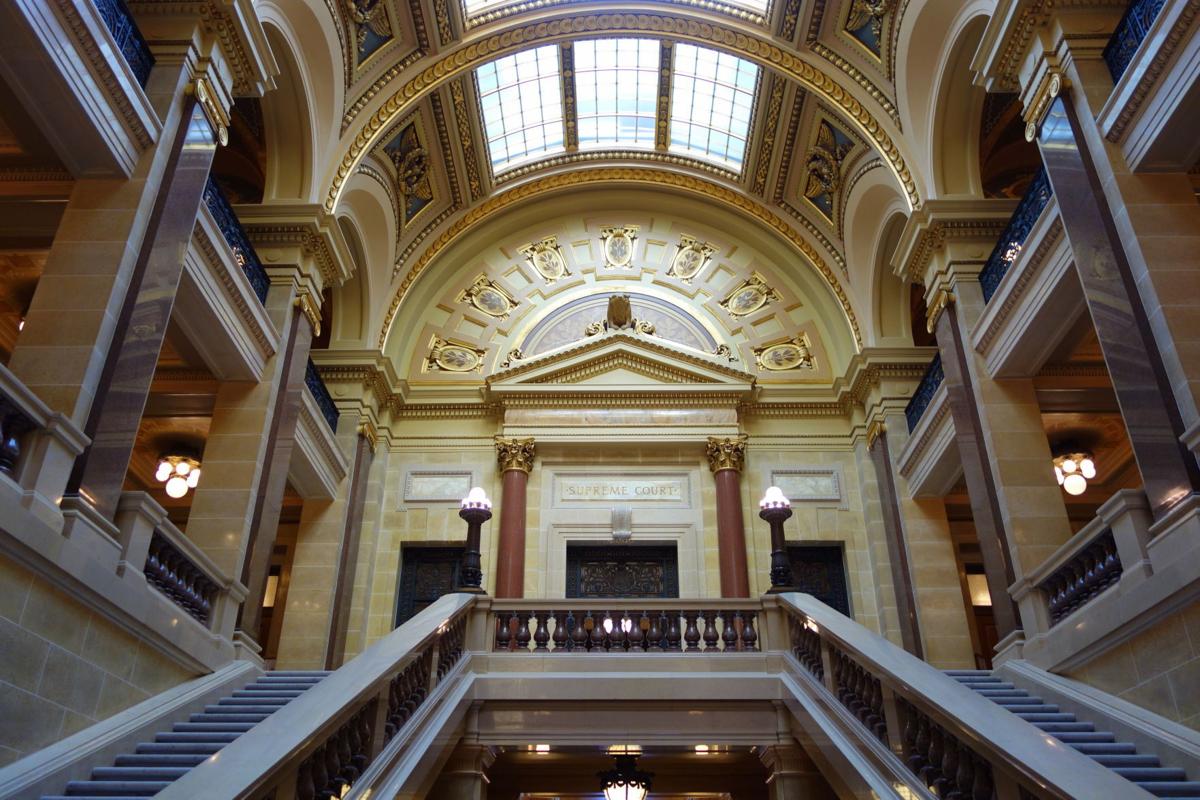 Wisconsin's Republican-controlled budget committee on Thursday approved $10 million in one-time funding for the Department of Veterans Affairs to respond to natural disasters, such as a future pandemic.
The move was one of several the committee took to adopt budgets for a handful of smaller state agencies as Republicans work to craft their own version of the state's two-year budget. The provisions will still need to be approved by the full Senate and Assembly, and then Democratic Gov. Tony Evers.
"Our long term care in Wisconsin obviously has suffered some great losses due to COVID, and our veteran nursing homes are no different," said Rep. Tony Kurtz, R-Wonewoc, a budget committee member. "We're going to put $10 million in appropriations so that we can provide support to those veteran nursing homes in case there's another horrible pandemic or some natural disaster."
The proposed boost in funding comes as Wisconsin's state-run veterans nursing homes have seen dozens of deaths and hundreds of cases among residents.
The 16-member committee voted unanimously to approve the $10 million program included in the Republican-authored Veterans Affairs budget, which incorporated many of Evers' recommendations, such as $100,000 annually to fund suicide prevention and awareness among veterans.
From 2013 to 2017, 714 veterans died of suicide in Wisconsin, which accounted for about one in five suicides in the state.
Also on Tuesday, the committee approved budget items funding the Board of Commissioners of Public Lands, Educational Communications Board, Historical Society, Financial Institutions, Lieutenant Governor, Employment Relations Commission and Department of Revenue.
The budget Republicans approved for the Historical Society caused particular heartburn for Democrats, who complained it did not incorporate the $169,000 in additional state tax dollars Evers' requested for the Wisconsin Black Historical Society, which documents and preserves historical records and artifacts related to African Americans and their history in Wisconsin. The organization operates a museum in Milwaukee.
The GOP's decision not to approve more funding for the Black Historical Society erupted in a rift between Sen. LaTonya Johnson, D-Milwaukee, who is African American, and Rep. Mark Born, R-Beaver Dam, who is white.
After saying "nobody asked for this," even though it WAS IN THE GOVERNOR'S BUDGET, his racist ass said to go look at the Capitol's tiny 3rd floor display if we wanted to learn about Black History. pic.twitter.com/pssQfElbra

— LaTonya Johnson (@StateSenLaTonya) May 13, 2021
Johnson said the Black Historical Society is vital to communities of color in the state, and that the organization's founder and executive director, Clayborn Benson, has dipped into his retirement earnings to keep the museum's doors open.
"You have yet again the opportunity to fund something that's miniscule compared to our budget that would benefit communities of color, and we have chosen not to do so," Johnson said. "If these are our values ... then it explains why we hold the title of being the worst place in the nation to raise an African American child. It speaks volumes."
Born said the committee didn't approve the request because, while the governor included it in his budget request, the Wisconsin Historical Society didn't include it in its original request. He said the committee wasn't presented with sufficient information to indicate the Black Historical Society is a priority.
Born also defended Republicans' stance on issues of diversity.
"I think that we support history, we support diversity in a variety of ways," Born said. "If you want to look at just Black history, you can stop by third floor east (of the Capitol) and see a Black history display that's in a case there."
"My god," Johnson said in reply, later calling him "racist" on Twitter.
SOS readers seek help with flights canceled due to COVID-19
With the advent of the COVID-19 pandemic, SOS saw complaints about flight refunds and vouchers soar.