The newest beer coming out of Jim Goronson's two-barrel brewing system couldn't be more apropos.
Idun is a double IPA named after the Norse goddess of rejuvenation.
And Goronson's Parched Eagle Brewpub, at 1444 E. Washington Ave., just a hard throw away from the Yahara River, is more than ready for new beginnings.
The 676-square-foot brewpub, one of the smallest in the state, barely made it through the past 13 months, but is poised for a comeback in 2021.
Just a few months ago, Goronson was behind on rent, a polar vortex was keeping customers away and he was broke. A bad left knee was giving him problems, which forced arthroscopic surgery in mid-March. He almost ran out of beer because the operation forced him to stop brewing for a month.
"We had to go into survival mode," Goronson said.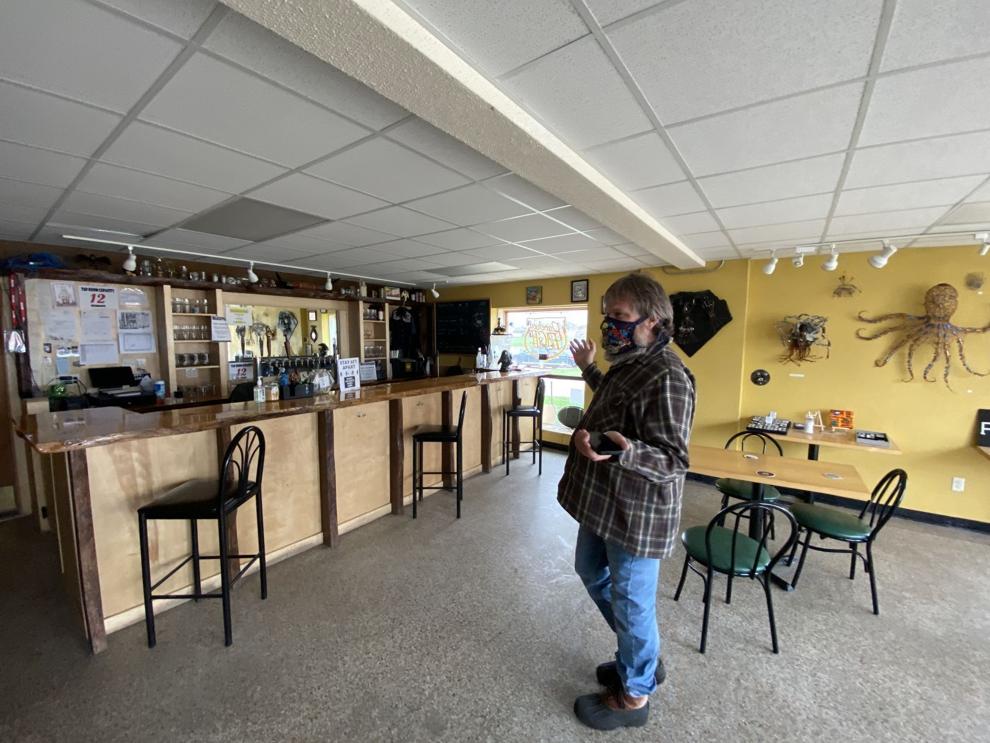 But the tide is changing.
Up to 12 people can now be seated in his tasting room, and live music is again planned for the brewpub's driveway where the adjacent loading dock doubles as a stage. Artwork from Goronson's employees and friends, displayed and sold in the tasting room as a way to generate additional income during the pandemic, will likely be a permanent setup. A GoFundMe campaign raised $5,500 for the brewpub while a $15,000 pandemic assistance grant from Dane County also helped Goronson stay afloat. Warm weather in late March and early April doubled sales, although a mid-April cold snap limited crowds.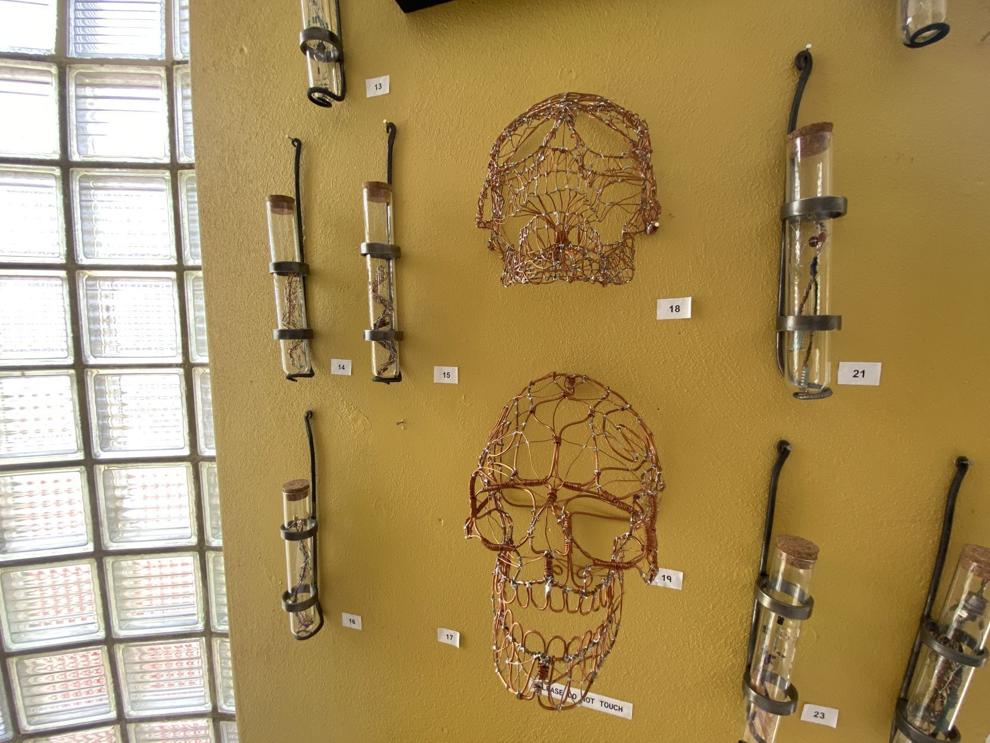 And soon, there could be more people around. A retro video arcade will soon open in space next door that had been home to the Art In, a live music venue and cocktail bar. Arcade customers will have direct access to the Parched Eagle tasting room through a set of double doors.
"I think we're going to make it," Goronson said. "It's been a complete roller coaster ride, but we're really looking forward to the warmer weather."
Glory interrupted
The state's brewing scene was booming prior to the pandemic. According to the Colorado-based Brewers Association, which tracks the industry, the number of breweries and brewpubs has ballooned over the past 10 years from 73 in 2011 to 224 in 2020. A good chunk of those have been in Dane County.
Most, it appears, have survived the pandemic, thanks to outdoor patios, growlers and crowlers to go, wholesale distribution and money from the federal Paycheck Protection Program. However, at least one, Rockhound Brewing Co. on South Park Street, closed its doors in November.
More recent additions to the local beer scene include Union Corners Brewery near East Washington Avenue and Milwaukee Street, which opened in 2019, and last spring's debut of Young Blood Beer Co. at 112 King St., just a half-block from Capitol Square. Breweries, always pushing the beer-name envelope, also did their part to meet the challenge of the times. FVCK COVID, a pilsner from Ale Asylum, led the way and received national attention.
For Goronson, the past six years have been an evolution for his Parched Eagle Brewpub.
Room to grow
The business was founded in an out-of-the-way strip mall along Highway M in the town of Westport in 2015. But two years later, Goronson downsized the business to open a second location on East Washington Avenue. The new site, where Goronson has set up his brewing operation in the basement, has allowed the business to grow.
Luckily, Goronson closed his Westport tasting room in October 2019, just five months before the start of the pandemic. In February 2020, he had his best month ever. He's hoping that kind of business returns sooner rather than later.
"It all depends on what happens with the pandemic and people getting vaccinated," said Goronson, who is open only four days a week. "The pandemic made us leaner out of necessity, but there's a lot of cause for optimism. Our regulars (customers) really saved us."
Goronson recently paid off a loan from the Small Business Administration, a move that is saving him $900 a month, and he is no longer in debt. He is coming out with a Vienna-style lager he's dubbed Avocado Toast, although it doesn't contain avocado or toast. He's also brewing a Maibock for the brewery's sixth anniversary, which will be celebrated this month. Once capacity limits are raised to 50% from the current 25%, Goronson wants to bring back his English dartboard.
Goronson expects he'll bartend more often in an effort to save money, wants to install a service window for his patio and wants to make the patio a permanent fixture, since it was granted through the city's "streatery" program only through April 14, 2022. Building projects continue to transform the East Washington Avenue corridor, events are planned this summer for nearby Breese Stevens Field and plans remain in place by the city for a public market a few blocks away.
"Who knows when we'll go back to normal," Goronson said. "It's a culture change that's been forced upon us and I think it's going to take a while for it to come back."
"I think we're going to make it. It's been a complete roller coaster ride, but we're really looking forward to the warmer weather."