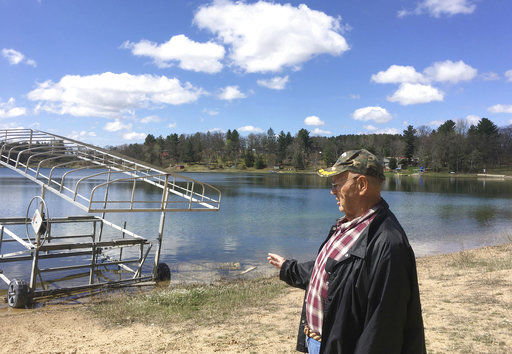 The Legislature's budget committee on Thursday advanced a number of measures, including one that provides more funding to continue studying the environmental effects of high-capacity wells.
The bill, passed unanimously, releases an additional $487,300 to the Department of Natural Resources to complete a study commissioned in 2017 to examine the effect of high-capacity wells — those that can withdraw more than 100,000 gallons of water per day, often to irrigate crops — on water levels in areas near such wells in Waushara, Adams, Portage, Waushara and Wood counties.
The DNR began studying Pleasant Lake, Plainfield Lake and Long Lake in those counties in the spring of 2018 using budget funds. The DNR is slated to release a report in the spring of 2021 on whether the Legislature should pass regulations for groundwater withdrawal in the area.
Urged on by industry groups, Republicans who control the Legislature have loosened pumping rules in recent years, saying farmers need the water for crops. They have said they aren't persuaded by scientific studies showing that heavy withdrawals from the underground aquifer have been drying up lakes, streams and other wells nearby.
You have free articles remaining.
Other action
The committee also advanced a bill that would cover acupuncture for pain under Medicaid, legislation aimed at helping to curb Wisconsin's opioid epidemic. It would provide an additional $1 million in annual state funding for the reimbursement of acupuncture services as well as physical therapy and chiropractic services.
The bill still needs approval from the full Legislature and governor.
The committee also provided $100,000 in one-time funding to support suicide prevention and advanced a bill that would provide $1.5 million annually for rural dentistry scholarship programs.