Only a tiny fraction of the absentee ballots in next week's election that have been returned so far by Wisconsin voters have been rejected or still lack the information needed to count them, according to the state Elections Commission.
That's one improvement from an April election that saw multiple voting problems, and it could give voters confidence that their votes will be counted amid a historic increase in absentee voting, court challenges over voting rules and unfounded allegations by President Donald Trump and others that voting by mail is rife with fraud.
As of Tuesday, clerks reported problems with just 1,506 absentee ballots out of 1.45 million submitted, with 967 of them returned to voters so that they could be corrected. The remaining 539 were rejected for a variety of reasons that don't necessarily mean the voters who submitted them didn't get to vote. The numbers do not include ballots that had mistakes that were corrected and have already been returned to clerks' offices.
Voters who failed to provide required information on their ballot return envelopes, known as the certification, will have until 8 p.m. on Election Day, this coming Tuesday, to provide it and have their vote counted.
Officially, "no ballot ever gets rejected before Election Day," said state Elections Commission spokesman Reid Magney.
For most voters, the three key pieces of information they must provide on the back of their return envelopes are their signature and the signature and address of a witness. In some cases, voters will also need to fill out their own voting address — typically one's home — if the clerk hasn't already filled it in.
Military or overseas voters must also include their birthdates, and for voters getting help with voting, their assistants have to sign as well.
Reasons the 539 ballots were rejected could include that the voters who requested them spoiled them on purpose because they decided to vote in person, or the voters had moved, according to the Elections Commission. They could also include ballots returned by felons currently in jail or prison, or on probation, parole or extended supervision and thus not eligible to vote.
Problems could still occur with the ballots themselves once the envelopes are opened, just as ballots cast at the polls sometimes contain errors.
State law does not require clerks to give voters who submit insufficient absentee ballot certifications the chance to correct them, but that is what the Elections Commission recommends, Magney said.
"In a normal year, when clerks may be dealing with dozens or hundreds of absentee ballots instead of tens of thousands, it's not usually an issue," he said. "But with a crush of absentee ballots coming in close to the election, clerks probably do not have time to reach out to every absentee voter with a problem."
"We do the best we can," said Wendy Helgeson, clerk of the Outagamie County town of Greenville and president of the Wisconsin Municipal Clerks Association, but "the voter should really read the instructions."
Madison City Clerk's office employee Nikki Perez said that as of Tuesday, 87 absentee ballots whose envelopes contained certification errors had been returned to voters but not yet corrected and resubmitted. The office does not keep track of the total number of ballots it's had to send back, so calculating an overall error rate for absentee ballots was not possible. As of Tuesday, 98,609 ballots had been returned to the office, either sent through the mail, dropped off at the office or in drop boxes throughout the city, or filled out during in-person early voting, which began Oct. 20.
Pandemic impact
The COVID-19 pandemic has made absentee voting much more popular this year, and the Elections Commission reports that as of Tuesday, nearly 1.8 million people had requested absentee ballots, with only about 6,600 yet to be sent out.
About 1.45 million had been filled out and returned, including 352,073 in person during early voting. In the 2016 presidential election, there were 830,763 absentee ballots, but the majority — 666,867 — were filled out during in-person, early voting.
The presidential primary and statewide election in April saw a shortage of poll workers in some places and, as a result, long lines at the polls on Election Day. A series of voting-related court decisions leading up to the election also likely left some voters confused about the vote-tallying process, and mail-delivery delays and inconsistencies led to some ballots getting lost and others not being counted, depending on whether they had the proper postmark.
The Elections Commissions has since revamped absentee instructions to make them clearer and sought to provide other guidance to clerks and the public.
"I think we're going to do a lot better in this election," Magney said.
Court ruling
The U.S. Supreme Court refused on Monday to extend the deadline to receive and count ballots, as Democrats had wanted, and Democrats and Republicans alike on Tuesday were pushing their voters to get their ballots in as soon as possible.
It's not clear if the ruling will benefit one side or the other in Wisconsin, which President Donald Trump won by fewer than 23,000 votes in 2016, said Barry Burden, a UW-Madison political science professor and the director of the Elections Research Project.
Trump was campaigning in Wisconsin on Tuesday and his Democratic challenger, Joe Biden, was scheduled to visit the state on Friday.
"The fact that Democrats are using mail voting more than Republicans are suggests that the Biden campaign would be hurt more by ballots that come in late," Burden said.
However, since an appeals court already ruled nearly three weeks ago not to extend the deadline, Democrats have been working under the assumption that the deadline for returning ballots would be 8 p.m. on Election Day and have helped shatter the state record for returning absentee ballots, Burden said.
The Associated Press contributed to this report.
GALLERY: In-person absentee voting begins
In-person absentee voting-1.jpg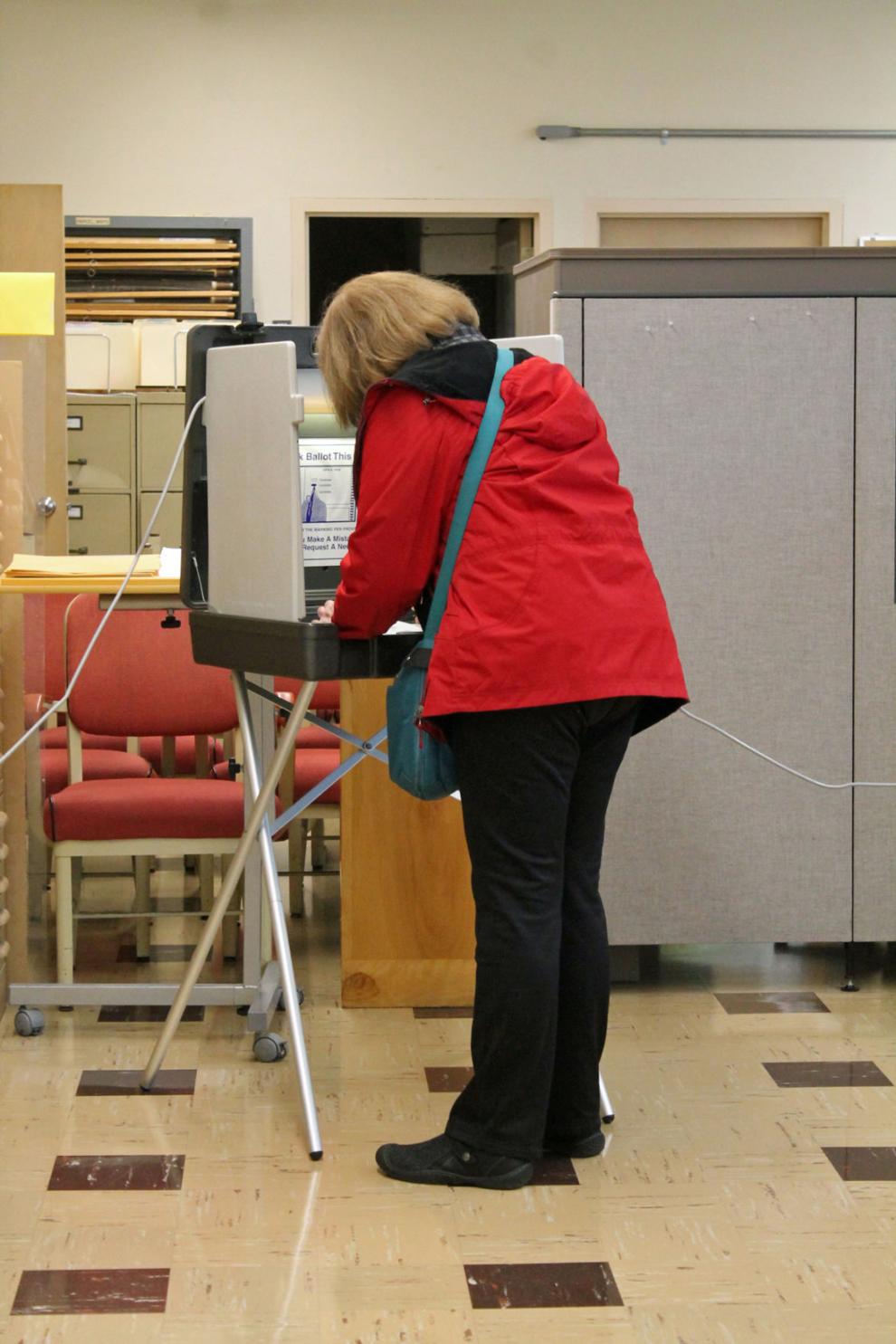 In-person absentee voting-2.jpg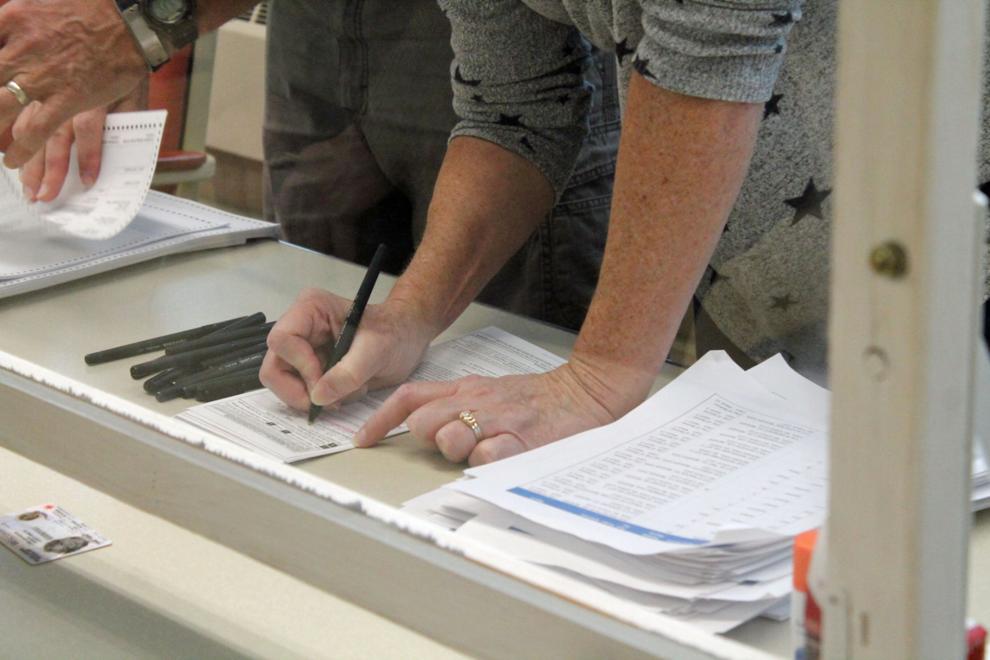 In-person absentee voting-3.jpg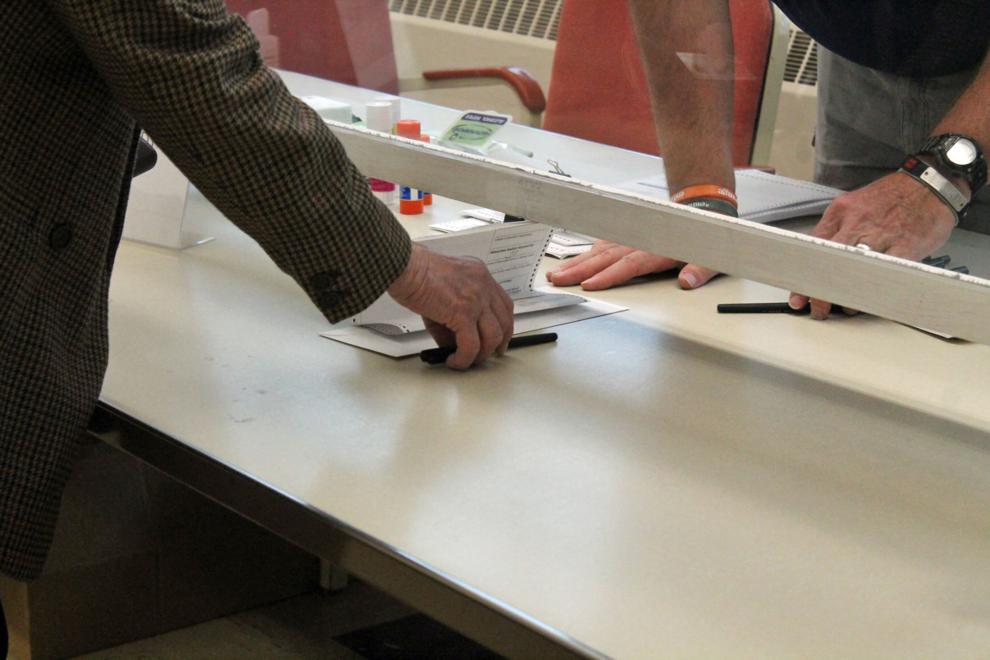 In-person absentee voting-4.jpg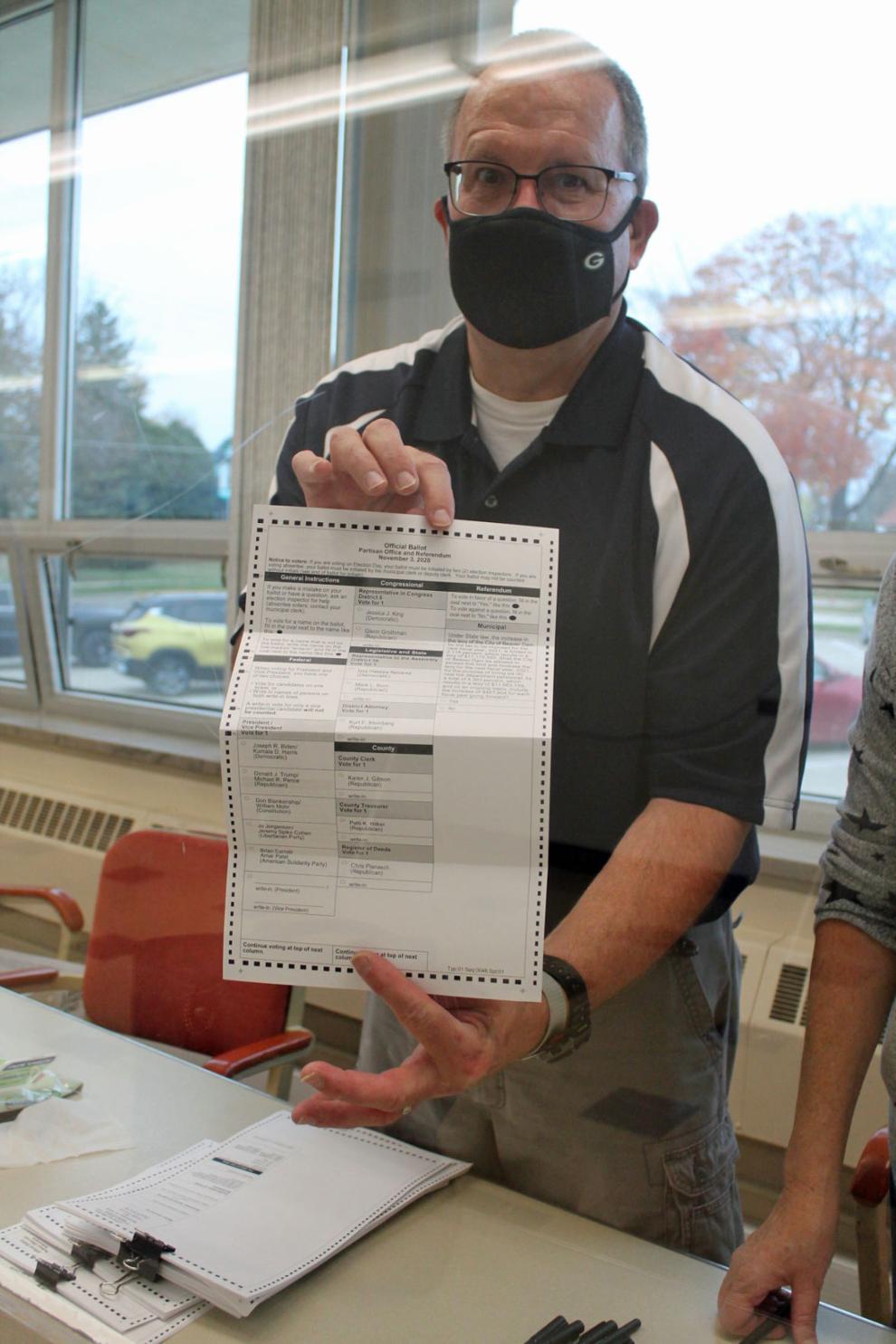 In-person absentee voting-5.jpg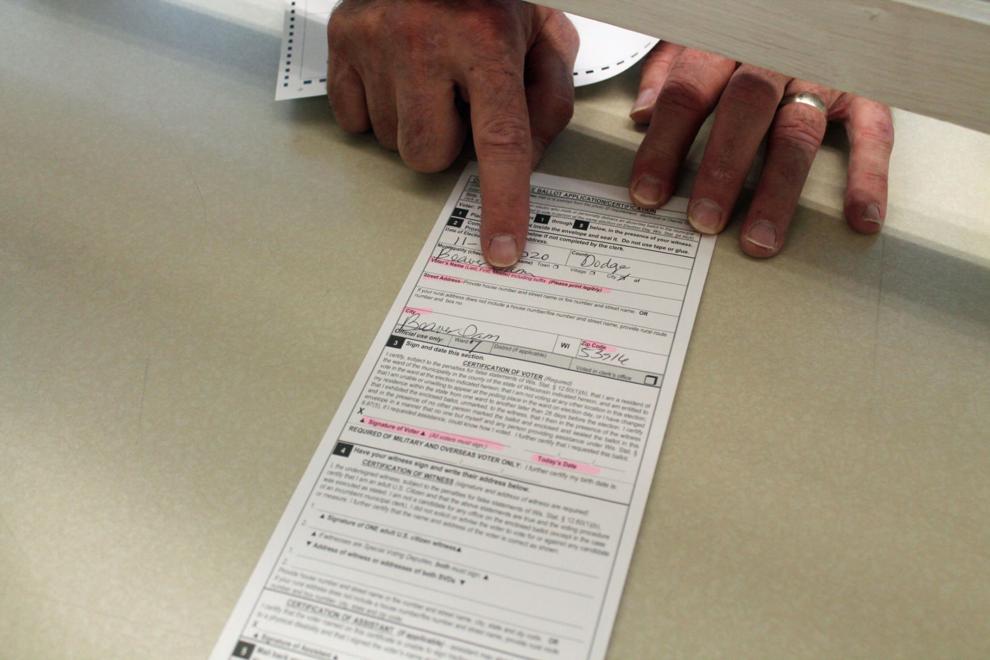 In-person absentee voting-6.jpg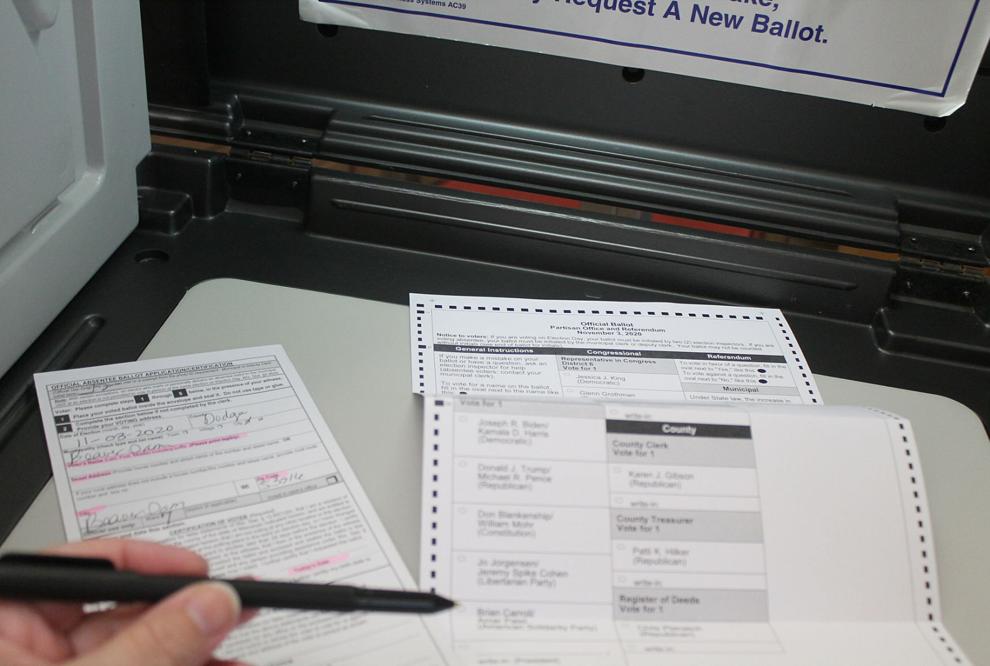 In-person absentee voting-7.jpg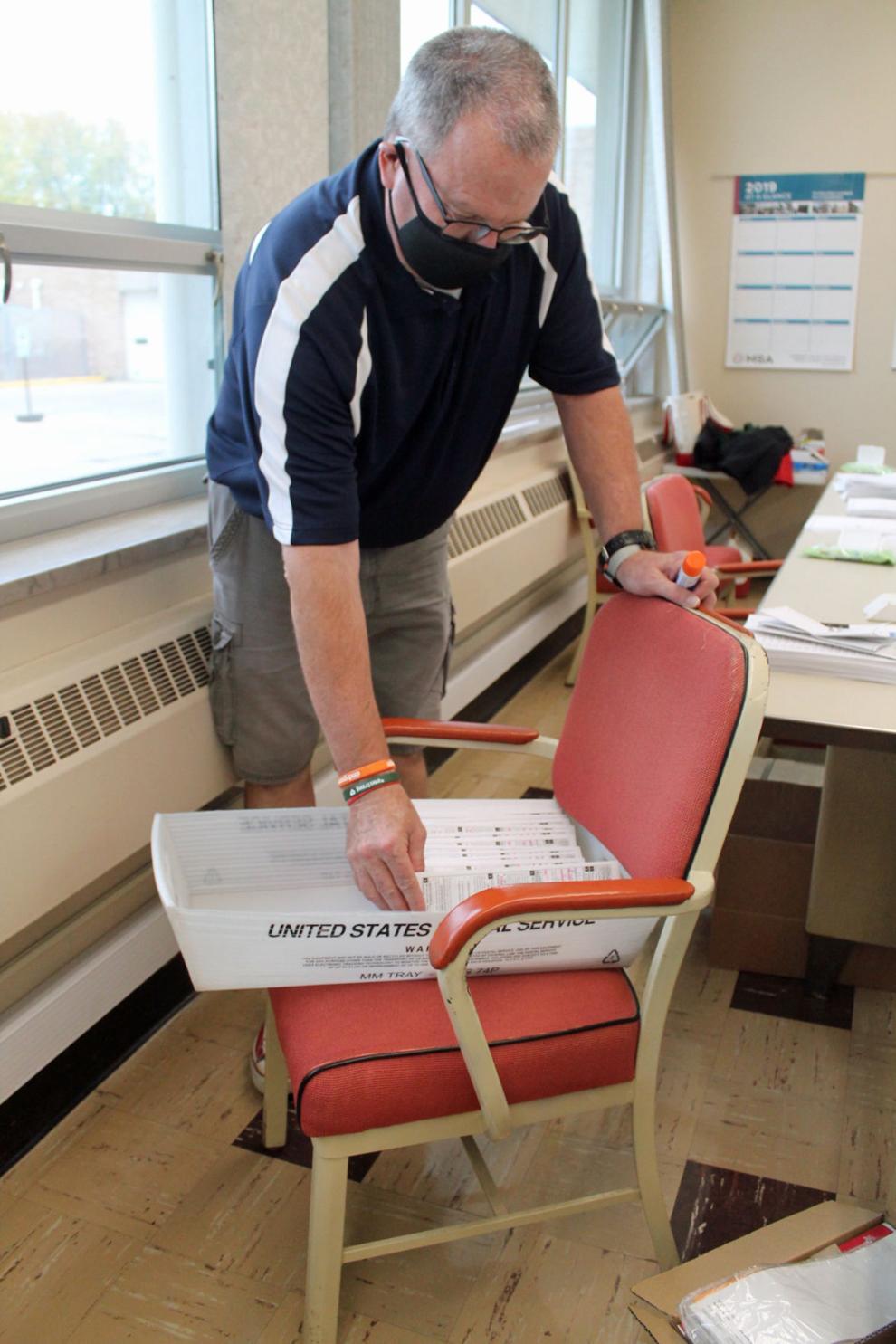 In-person absentee voting-8.jpg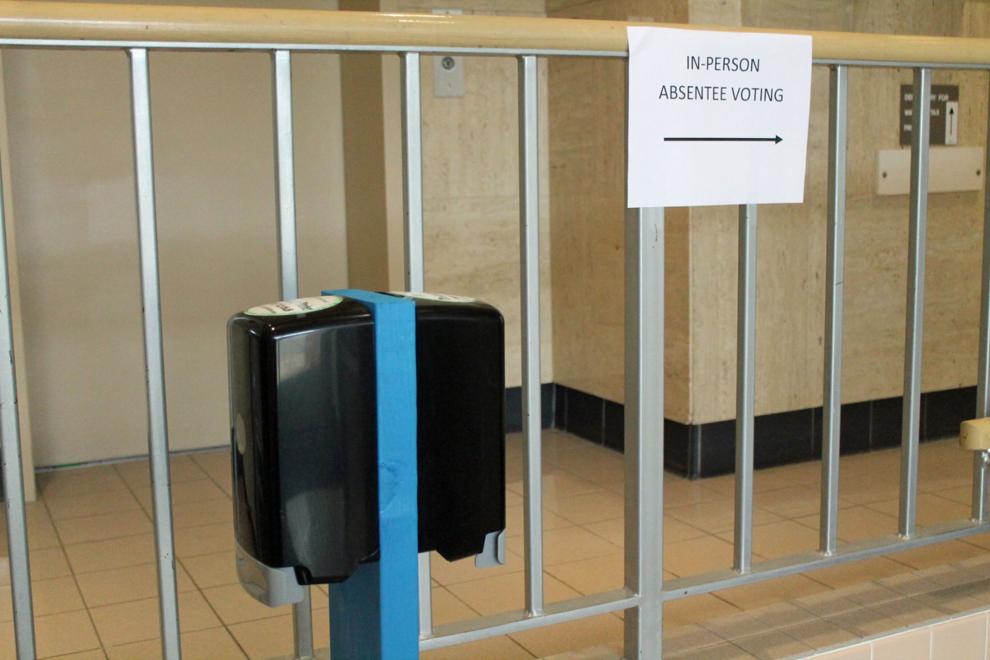 In-person absentee voting-9.jpg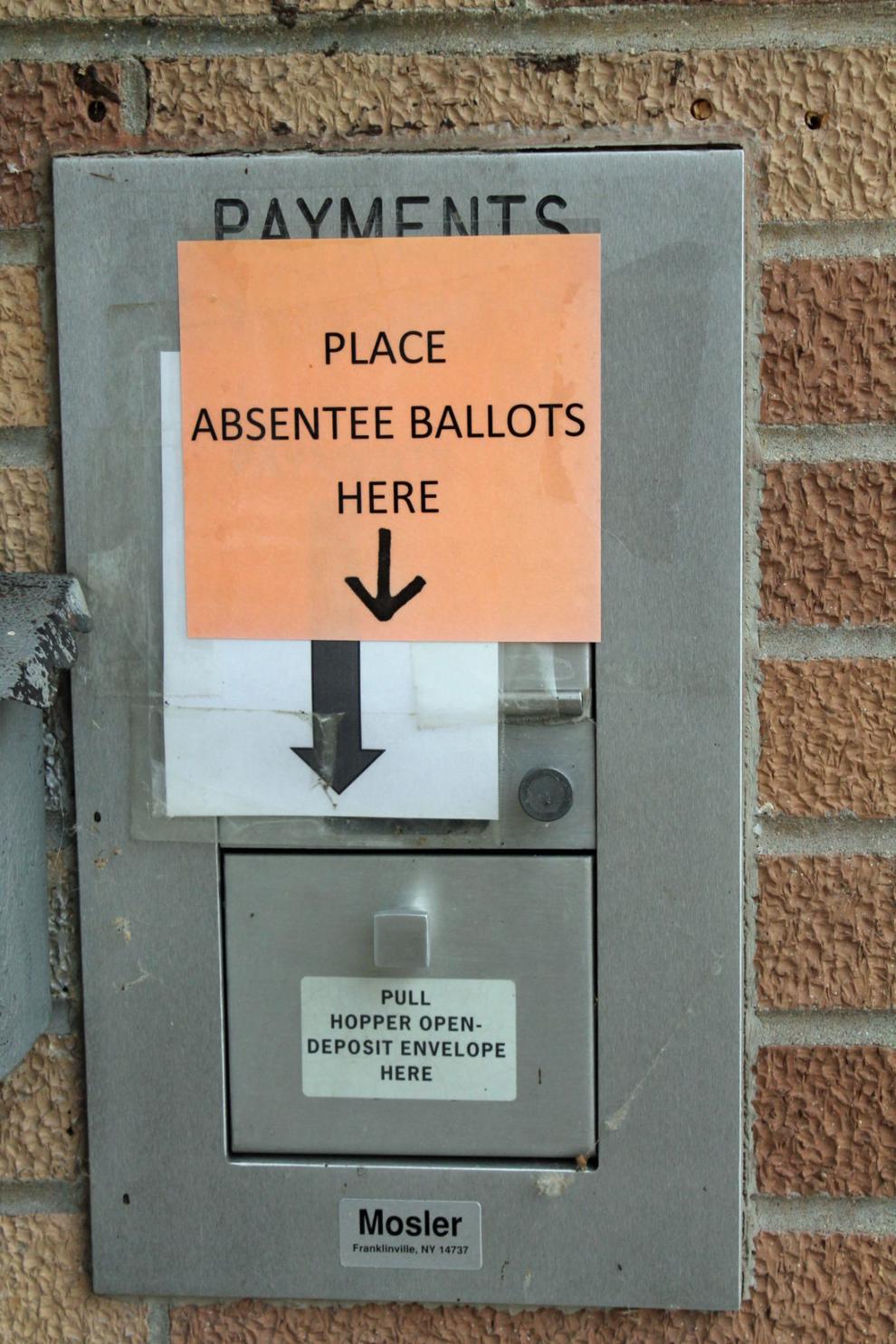 In-person absentee voting-10.jpg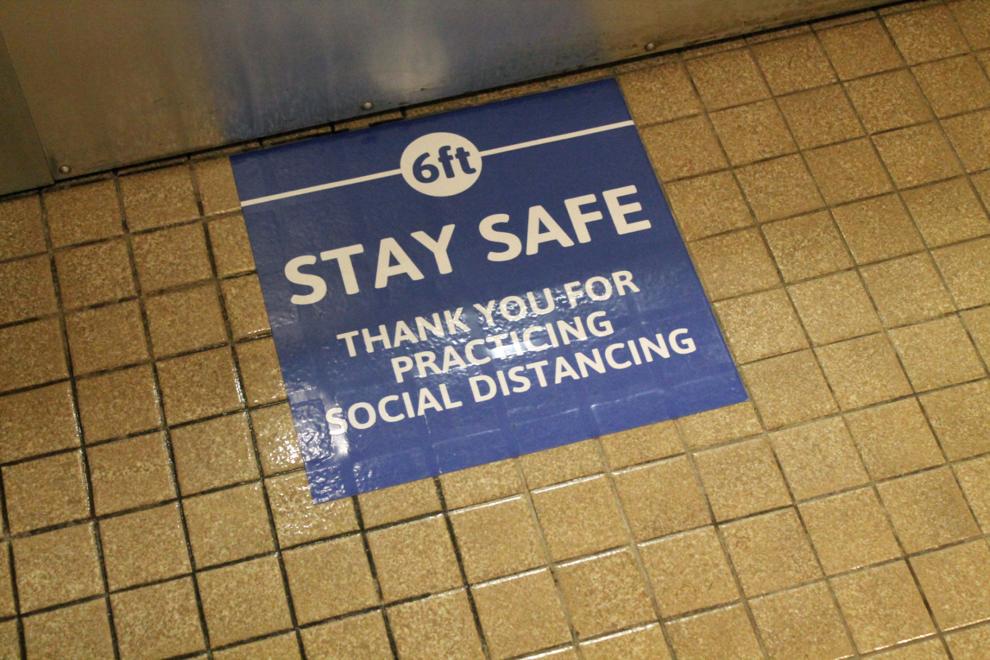 In-person absentee voting-11.jpg