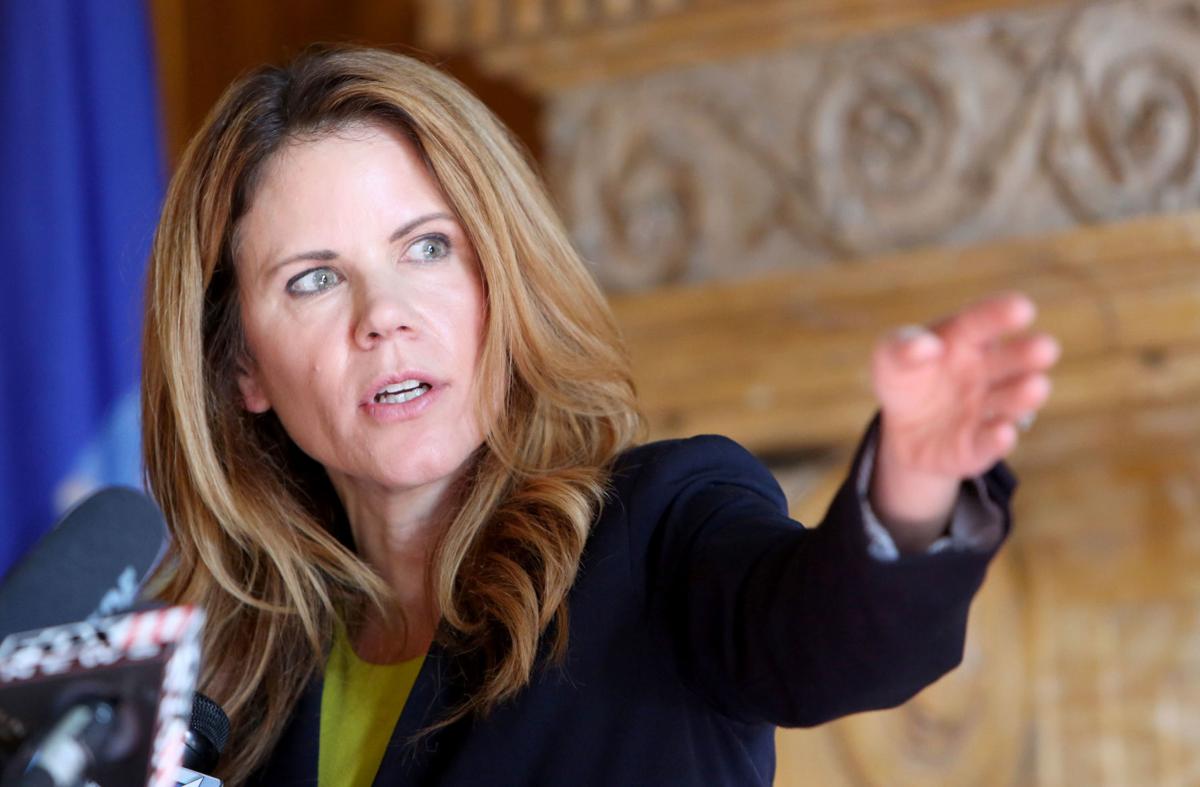 One of the most liberal members of the state Assembly will replace Judge Jill Karofsky on the Dane County Circuit Court when Karofsky takes her seat on the state Supreme Court in August.
Gov. Tony Evers announced Thursday that he appointed Rep. Chris Taylor, D-Madison, a former policy director for Planned Parenthood of Wisconsin, to the Dane County court, a decision that has received praise from liberals but further alienated Republicans who have long criticized Dane County judges for being too liberal.
"Chris Taylor has devoted her life to fighting for people's legal rights, having worked as an attorney in private practice, a nonprofit leader, and most recently in the Wisconsin Legislature," Evers said in a statement. "This passion for justice and the law will make her an excellent addition to the Dane County Circuit Court."
Taylor, who was first elected to the Assembly in 2011, announced in late March she would not seek re-election, but provided no details as to her future plans. Her announcement came before the April 7 election, when Karofsky won her bid for the state Supreme Court. Taylor could have chosen to run for the state Senate seat being vacated by Sen. Fred Risser, D-Madison, but declined.
Taylor said she had announced her retirement from the Legislature without a concrete plan, and decided to apply for the judicial vacancy when it became available. Taylor said she has had a reverence for the judiciary since law school, and has looked up to female judges, such as U.S. Supreme Court Justice Ruth Bader Ginsburg and former Wisconsin Supreme Court Justice Shirley Abrahamson.
Taylor said she is particularly drawn to the judiciary in order to leave behind the Legislature's intensely partisan politics.
"I really did yearn to go back to a forum that was a lot fairer than the Legislature, where people are really shortchanged with the current leadership," Taylor said.
Assembly Majority Leader Jim Steineke, R-Kaukauna, characterized Evers' pick as disproving the view that Dane County judges couldn't get more liberal.
Taylor brushed off the criticism, and said she has always done her best work when doing so in a bipartisan manner.
"The partisan nature of the Legislature is not good for people," Taylor said. "I'm really excited to go back to an independent, very deliberative body where decisions are made on facts and the same rules are supposed to be applied towards everybody. That's really the forum I crave."
Karofsky called Taylor "uniquely qualified" to be a circuit court judge. Taylor has served five terms in the state Assembly, and has recently served as a member of the state's budget-writing committee. Before joining the Assembly, Taylor worked as a public policy director for Planned Parenthood of Wisconsin. She graduated from University of Pennsylvania and the University of Wisconsin Law School.
Taylor didn't rule out one day following in Karofsky's footsteps and running for the Wisconsin Supreme Court herself, but said her current focus is on her new role.
Get Government & Politics updates in your inbox!
Stay up-to-date on the latest in local and national government and political topics with our newsletter.