SPARTA — More than 250 cardboard boxes filled with clothing and other donations were stacked in rows inside a warehouse in Sparta Thursday morning. A pile of bags 5 feet high with even more donations lined one of the aisles.
During one of the first looks inside the donation facility at the National Guard Armory, volunteers with Team Rubicon organized the clothing, and U.S. Army personnel loaded the boxes into a large truck that would be driven over to Fort McCoy military base in western Wisconsin.
The items would eventually end up in the hands of the 12,500 Afghan refugees currently staying at the base.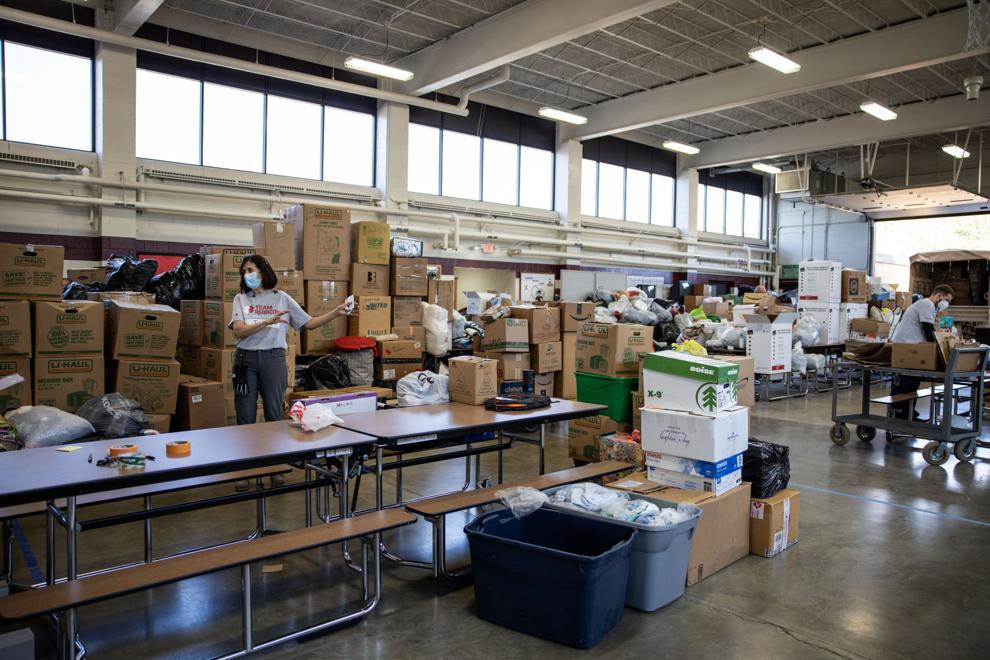 Although Fort McCoy has received "many metric tons" of donations, the base is still seeking clothing donations, and launched a clothing drive Thursday specifically for winter clothes, said Jeff Wagg, planning section chief with Team Rubicon, a disaster response nonprofit that is in charge of the clothing donations. Hats, gloves, coats and heavy jeans are needed.
"The temporary guests have arrived just in time for the approach of colder weather," Fort McCoy federal coordinator Angie Salazar said during a news conference announcing the drive. "As many of them fled with only the clothes on their backs and very few belongings, there is an immediate need for winter clothing and shoes."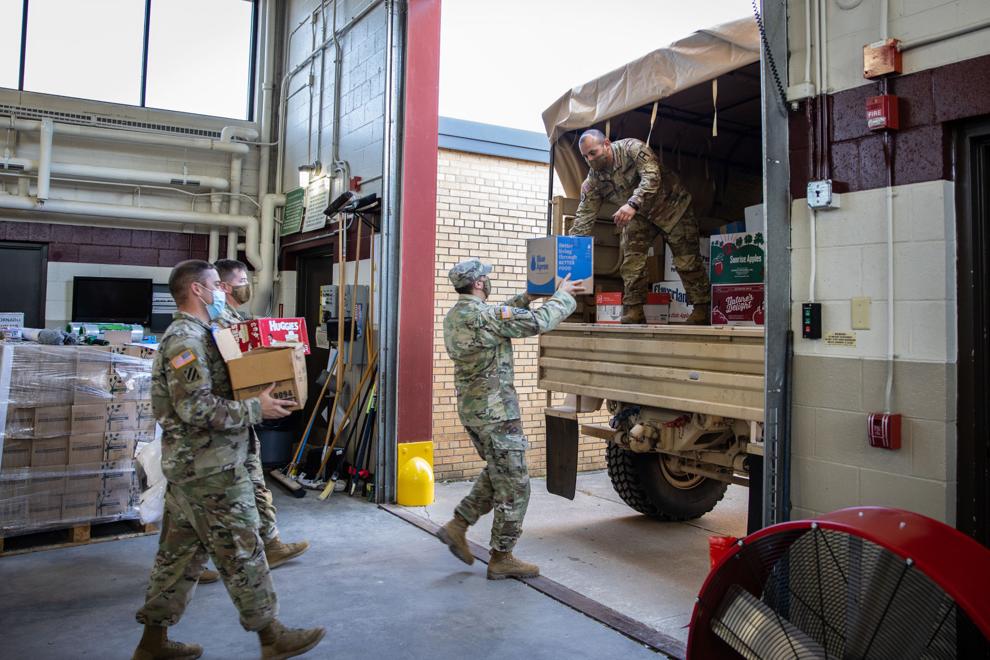 Team Rubicon and the Salvation Army are partnering to collect more clothes, especially winter clothes, from residents across Wisconsin and beyond.
Wagg said Fort McCoy is no longer looking for people to bring items straight to the armory in Sparta, and would prefer residents donate new clothing or gently used, freshly laundered clothes to the Salvation Army. There are four "super locations" in Wisconsin focused on gathering clothing for Fort McCoy:
Salvation Army Madison Corps, 3030 Darbo Drive.
Salvation Army Oak Creek Corps, 8853 S. Howell Ave.
Salvation Army La Crosse Corps, 223 N. Eighth St.
Salvation Army Wausau Corps, 202 Callon St.
Monetary donations can be made online or through the mail:
Text EVACUEE to 24365p
Mail a check to: The Salvation Army of Wisconsin and Upper Michigan Divisional Headquarters, 11315 W. Watertown Plank Road, Wauwatosa, WI 53226. Write "Afghan refugees" on the memo line.
Buy items off of Fort McCoy Amazon wish list for refugees, updated daily, at
For clothing donations, Wagg said it is best for people to donate new items because they can be processed through the donation facility much faster. He said it takes a long time to sort through used clothing and determine whether it's in good enough condition to send over to Fort McCoy, even with about a dozen people working from 9 a.m. to 5 p.m. each day at the armory's processing facility in Sparta.
"People have different ideas of what a good piece of used clothing is. It's a matter of expediency that we're asking for new clothing," Wagg said. "It makes it easier for everyone if the things are new."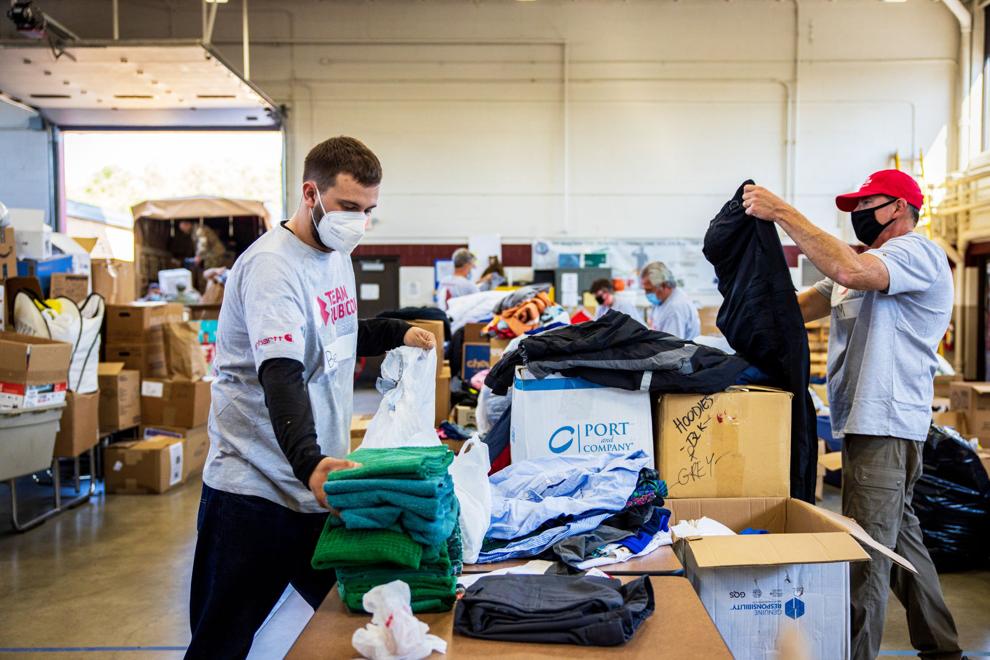 To be culturally sensitive, Wagg said, clothing should also be plain, modest and simple — no V-necks, shoulders covered. Afghans also prefer not to have animals depicted on clothing.
Wagg said the donation facility now has an "over-abundance" of blankets and getting more would actually slow volunteers down. But they still need winter shoes, especially in men's sizes 7 to 9 and women's sizes 5 to 7. Children's shoes are needed in all sizes.
Wagg said Team Rubicon will keep collecting clothes and distributing them "until there's no more need."