The subject line was dire: "We Are Not Safe."
A UW-Madison house fellow on the front lines of an explosion in COVID-19 cases sent the email to university leaders on Sept. 6 begging for help. She described a lack of supervision for COVID-infected students in isolation housing and the related consequences such as residents inviting in uninfected students, hosting parties and heading to bars.
Attaching videos as evidence, the house fellow said neither University Housing nor UW-Madison Police were adequately addressing the problem, leaving her, other employees and the greater community at risk.
"I am writing to you today as a cry for help," the student wrote to Chancellor Rebecca Blank and other top officials. "This madness needs to end."
The student employee, who went on to resign from the job a few days later, was among an untold number of individuals who saw their faith in UW-Madison shaken last September. Reopening the university this school year was a deeply divisive decision, testing the institution's relationship with its students, employees, community and local leaders.
At one point, records show, the university's health director told the head of Public Health Madison and Dane County he was trying to encourage university leaders to start the school year online. But presented with those records, the same official denies he made such a recommendation.
A third of UW-Madison's COVID-19 cases for the entire school year came in the four weeks after students started moving into the dorms — a testament to how much more smoothly the rest of the school year played out, but also how out of control the situation was last September.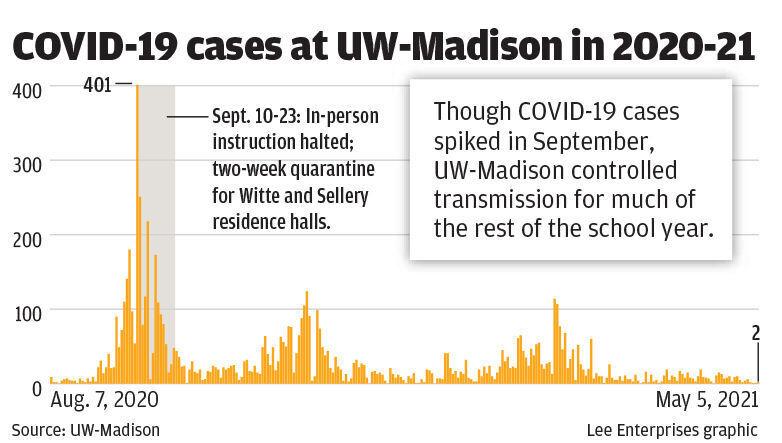 To reconstruct this consequential chapter of the 2020-21 school year, the Wisconsin State Journal reviewed more than 3,000 pages of correspondence obtained under the state's public records law from UW-Madison and the city-county health department.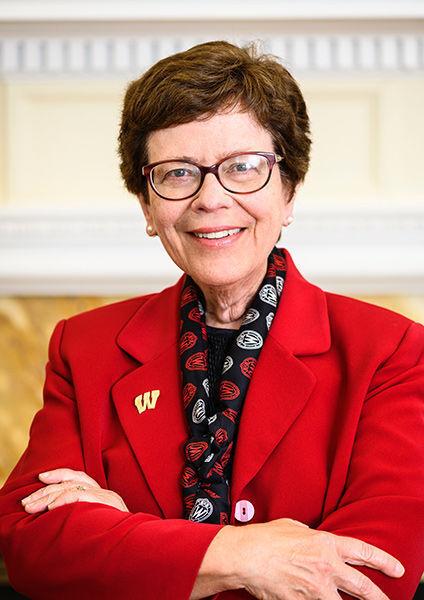 Together, the records paint a picture of parents, students, employees and community members grasping for answers during one of the biggest crises in university history. Emails also depict a sense of desperation among administrators formulating a plan on a near-impossible timetable with inconsistent federal guidance and evolving science while being battered by impassioned stakeholders on every side. One reality was painfully plain: Any decision would come with cost and criticism.
"It has been one of the most challenging years in the history of the institution," Blank told the Faculty Senate last week. "It didn't always go smoothly. I personally would not want to relive two weeks last September, but we did continuously improve."
A shaky start
The strange school year started with all eyes on the university's COVID-19 data dashboard as the caseload kept growing in those first few weeks. Some students openly bet on when campus would close.
One employee involved in the process of moving students into quarantine and isolation housing said they were unprepared for the addition of an external contact-tracing team.
"We can do it with a handful of exceptions," the staffer wrote in a Sept. 4 email. "But if we can expect a big volume of students coming in this way, I don't believe we are prepared to do that."
The situation deteriorated over Labor Day weekend. Emails poured in from parents complaining of test results taking up to 72 hours and phone lines going unanswered.
Patrick Kelly, the interim medical director for University Health Services, would later acknowledge in an email that "we did not prepare well" for the Labor Day weekend and that "this escalated very quickly."
By the Monday holiday, records show the contact-tracing process was backed up to a point where some students, after learning they had been in close contact with someone who had tested positive, proactively asked to be moved to quarantine housing where they would have their own individual bathroom instead of sharing a communal one.
University Health Services staff recommended students quarantine in their rooms until a contact tracer called. Kelly said most contacts "will not turn positive for days" though staff would continue to push for identification as soon as possible. More important, he wrote in a Sept. 7 email, was quickly moving infected students into isolation.
Who's on party patrol?
Students living off campus came with their own set of challenges that UW-Madison tried heading off in August when students returned.
UW-Madison Police teamed up with Student Affairs employees on weekend evenings to educate students living off-campus about public health rules. One employee, Tonya Schmidt, described the Aug. 29 patrol as mostly pleasant, with a notable exception.
"Only one gathering got out of hand and we had to dodge beer cans and a milk jug of water being thrown at us off a sixth floor balcony," she wrote in an email to colleagues the following day. "The students were shocked when we knocked on their door and confronted them."
Within days, however, records show the Student Affairs office was "strapped for resources" in conducting "neighborhood watch" and "party control."
That's because the university reprioritized monitoring dorms and on-campus gatherings, UW-Madison spokesperson Meredith McGlone said.
Who bore responsibility to crack down on off-campus parties and bars became a flash point between UW-Madison and local leaders when campus cases spiked. Dane County Executive Joe Parisi said the county lacked the resources to provide "party patrol," and Blank said the university lacked jurisdiction to take action.
Emails show Public Health tried last summer to give UW-Madison Police the power to write health tickets when students violated emergency orders.
But early on in the pandemic, UW-Madison Police advocated that officers not be used to enforce public health orders, McGlone said. Instead, the university relied on Housing staff and the student conduct office, which was flooded with hundreds of complaints.
Half of the nearly 650 complaints for the entire fall semester came in the four weeks after dorms opened.
Reopening risks
Reopening was a series of delicate decisions, each of which came with trade-offs in minimizing health risks, staying financially afloat and providing as many elements of the traditional college experience as possible.
UW-Madison officials publicly said suggestions that finances were driving the decision to reopen were "categorically false." But emails show Blank openly discussing that concern.
"The vast majority of students WANT to be on campus … and we want them back," Blank wrote to a group of professors in early May. "We want/need tuition revenue or there will be massive furloughs and program lapses in the coming year. For all of these reasons, I expect that almost all schools will try to be as fully open as possible. I do not expect our peers to opt for a fully online semester next fall."
If the semester were to start online, Blank worried many incoming freshmen wouldn't enroll. Dorms were another open question. If residence halls couldn't open or were limited to one student per room, University Housing would be in "serious financial trouble."
Blank, in an interview last week, said finances were just one factor considered in reopening discussions, along with health, education and research.
"If we weren't looking at that, we weren't doing our job," she said. "The financial projections at the end of the day were not the main reason we did things."
Caught in the middle between UW-Madison's plan and the city-county health department's preference was University Health Services director Jake Baggott who, according to a text message conversation, at one point encouraged the university to operate online last fall. In a statement provided on his behalf by the university, he denied that was the case.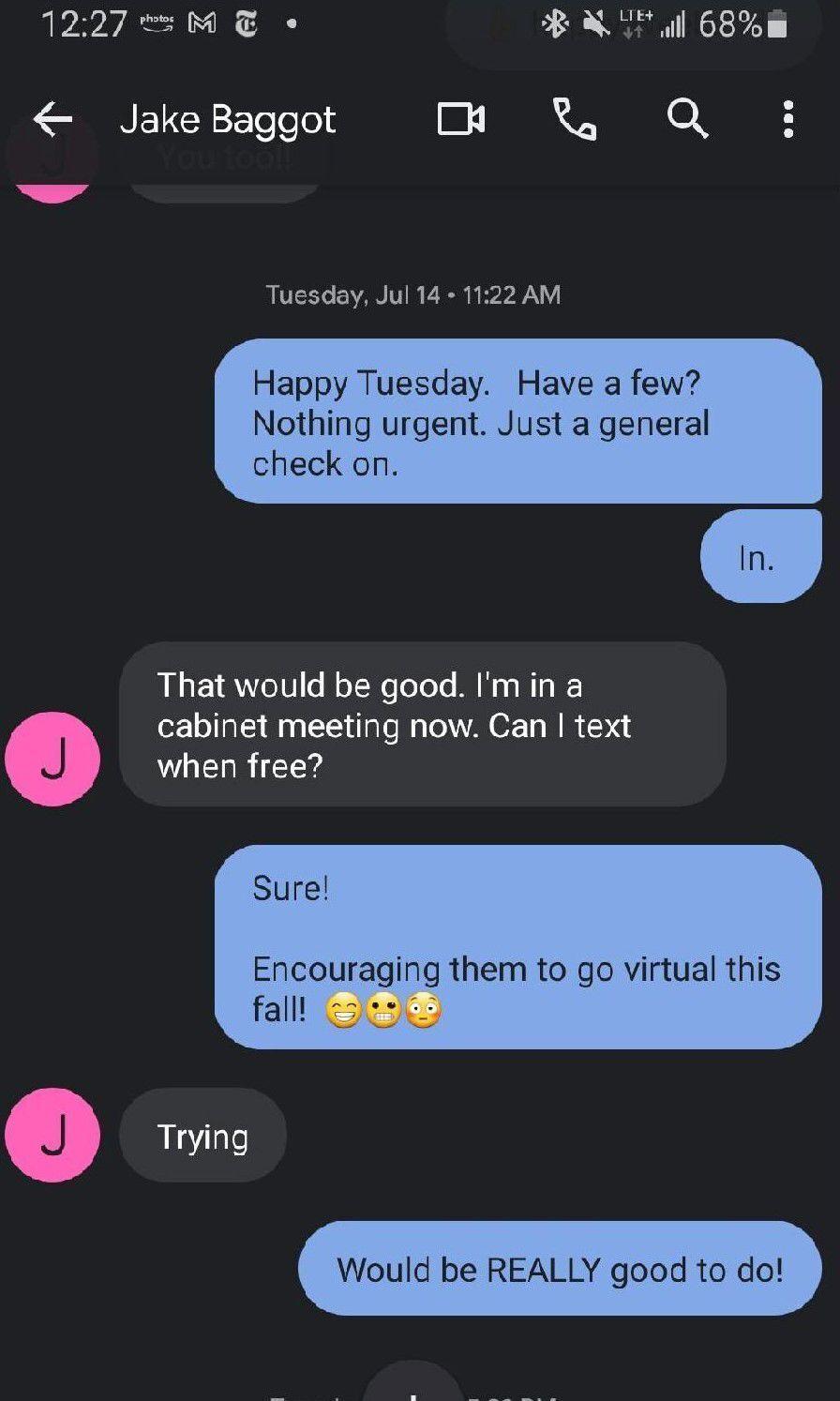 According to the records obtained by the State Journal, Heinrich texted Baggott last July for a routine check-in. Baggott replied that he was busy in a cabinet meeting but would respond soon.
"Sure! Encouraging them to go virtual this fall!" Heinrich wrote with a mix of emojis expressing discomfort.
"Trying," Baggott texted back.
"Would be REALLY good to do!" Heinrich replied.
Baggott, who declined an interview, said that "various options were discussed" but he "never recommended that the university operate virtually."
By the time classes started, Blank said the executive team, including Baggott, understood the plan and was on board.
"As we looked at all of the evidence we had, both the health evidence and what we thought we needed to do to fulfill our mission, at the end of the day, I don't think there was a lot of disagreement about (reopening)," Blank said.
Quarantine begins
"Containing this outbreak — at this time — is going to be near impossible."
That assessment came in a Sept. 9 email from Jon Temte, one expert on a team of doctors and scientists advising campus leaders.
The crisis escalated that evening when 401 tests came back positive, the largest single-day caseload of the school year. Blank announced a quarantine for two dorms, along with a university-wide pause on face-to-face instruction. Campus life sputtered to a standstill.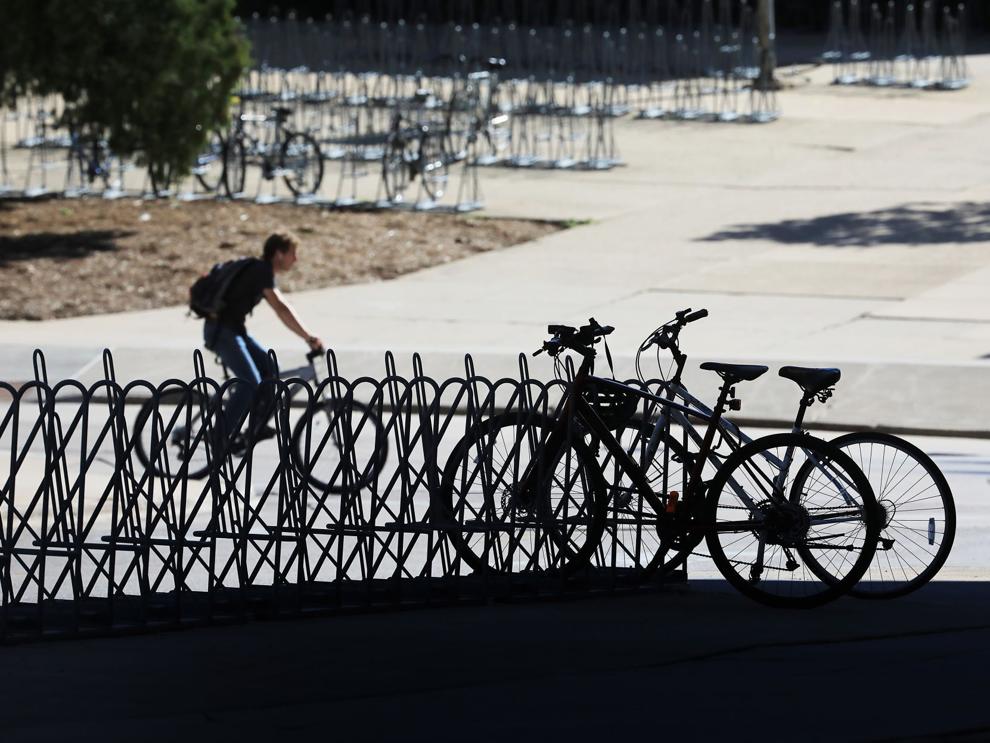 Behind the scenes, however, staff sent emails as late as 1 a.m. on weekends, working around the clock to resolve a seemingly endless list of issues cropping up across campus.
A technological glitch made it appear as if no testing appointments were available on campus, sending some students to the Alliant Energy Center or other off-campus testing sites.
In another software snag, some students were notified by University Health Services of their positive test result but then didn't hear from Housing about moving to isolation housing for up to three days because their names weren't appearing on the list Housing staff had.
UW-Madison experienced some problems in the early days of the process, McGlone said, but the vast majority of students who tested positive moved into isolation within 24 hours.
In what became symbolic of the chaotic situation on campus, a video circulated widely on social media that has since been deleted showed students partying in the hallway of an isolation dorm.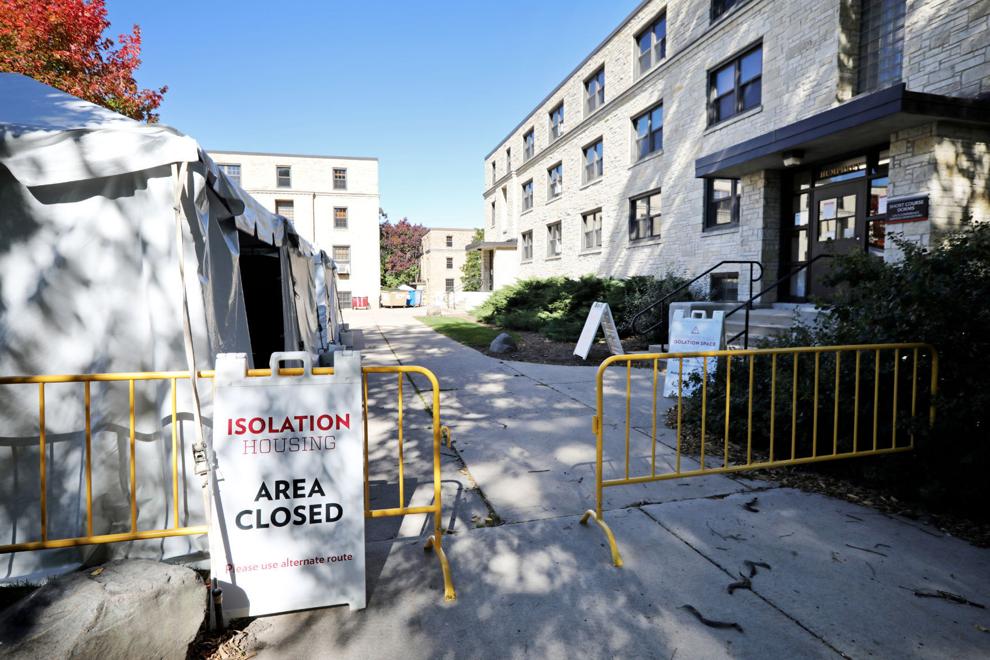 UW-Madison considered contracting with an outside security company to staff isolation facilities, emails sent in mid-September show. But the company lacked the right training to work inside buildings and would only be able to watch the outside perimeter — something UW Police already did — so the idea was abandoned.
Instead, Housing hired two "campus hall monitors" that watched over infected students, McGlone said. Their first day wasn't until Sept. 30. In the meantime, it fell on Housing director Jeff Novak to conduct evening and weekend rounds in the isolation halls.
Novak emailed a Housing colleague on Sept. 11, two days into the quarantine: "Still drowning — little by little."
The next eight months
The university nearly doubled its contact tracing staff, increased testing frequency and expanded testing requirements to include students who lived off campus. Altogether, Blank said, tests administered at UW-Madison to date account for nearly half in Dane County.
"We learned from what happened," she said on the second-to-last day of the school year. "I feel very proud of what we ended up accomplishing."
A good number of students, Blank said, changed their behavior in the wake of the quarantine. As of mid-April, officials sanctioned nearly 1,400 students for COVID-related public health violations.
Small spikes in COVID-19 cases came in November and late February. Neither led to the drastic measures administrators took at the beginning of the year.
For all but three days of the spring semester, UW-Madison reported an average weekly campus positivity rate of less than 1%.
In a sign of just how far UW-Madison has come since last September, the university opened Camp Randall Stadium to graduates on Saturday for the first in-person commencement ceremony since 2019.
Families flocked to Madison over the past week in advance of the celebration. Students snapped photos on Bascom Hill. The atmosphere, Blank said, feels almost normal.
---
COVID-19 closed Madison bars. A UW-Madison student recreated them on Minecraft
Kollege Klub, 529 N Lake St.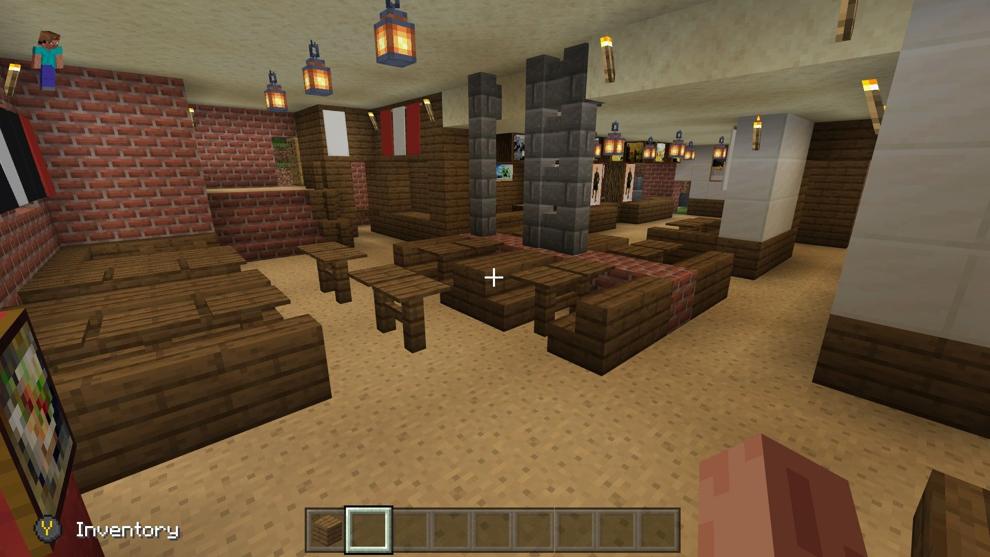 Kollege Klub, 529 N Lake St.
Kollege Klub, 529 N Lake St.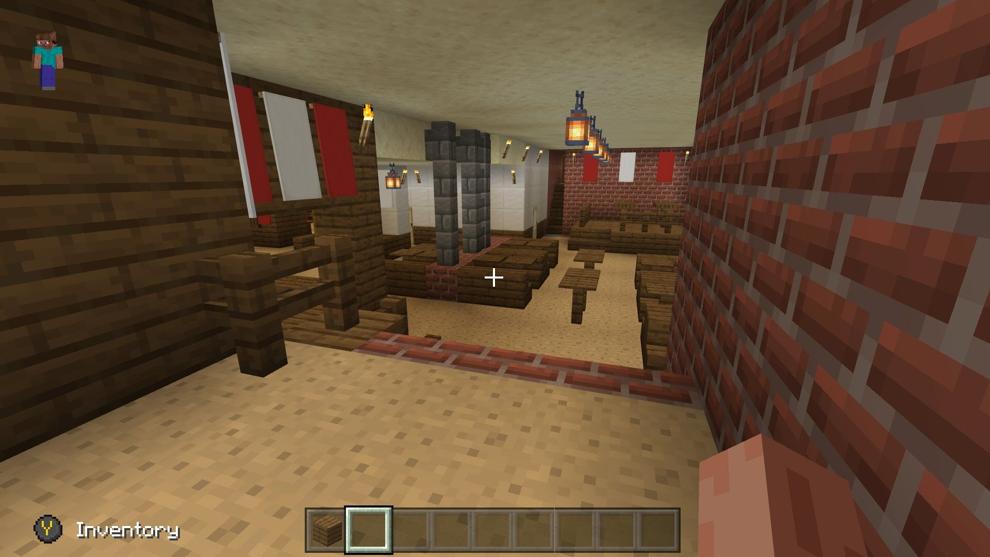 Kollege Klub, 529 N Lake St.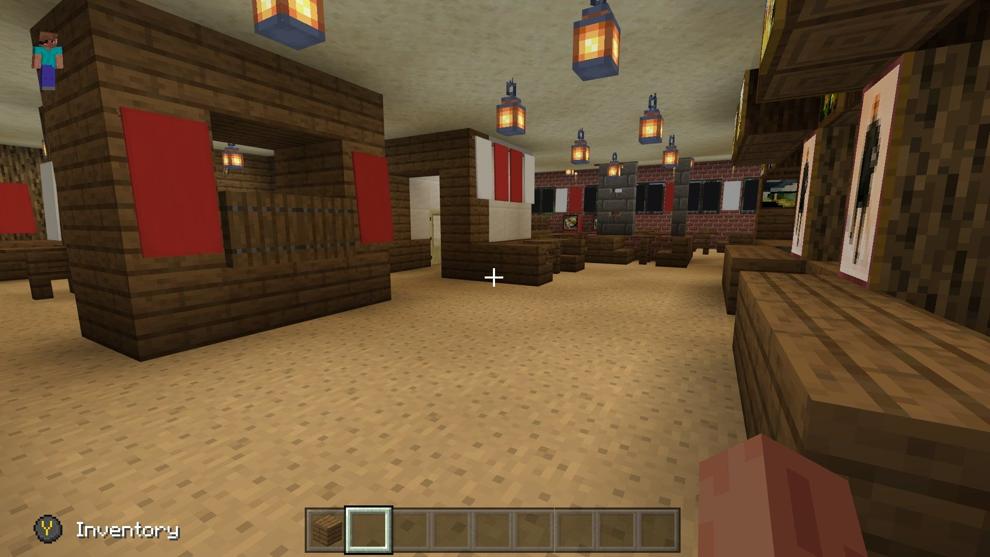 Kollege Klub, 529 N Lake St.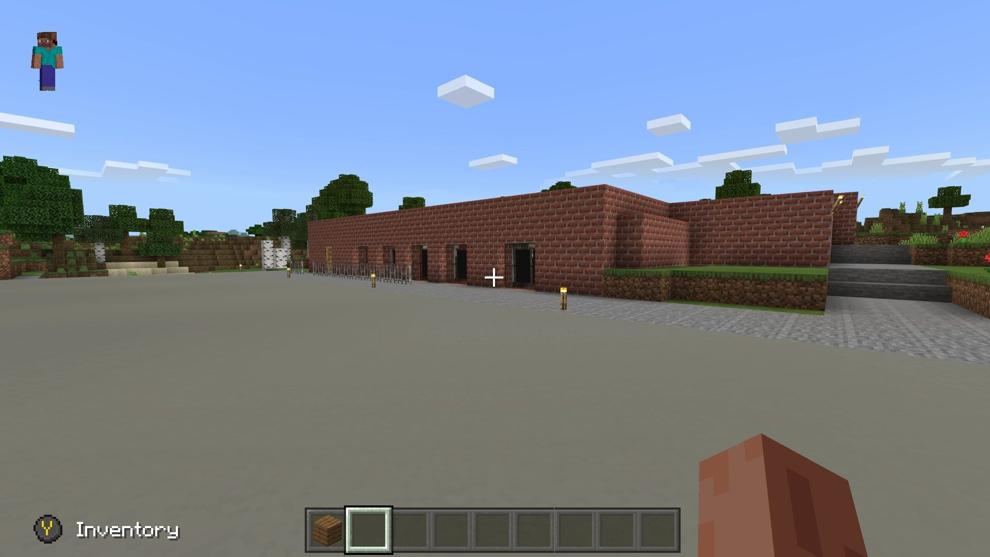 The Double U
View this post on Instagram
The Double U, 620 University Ave.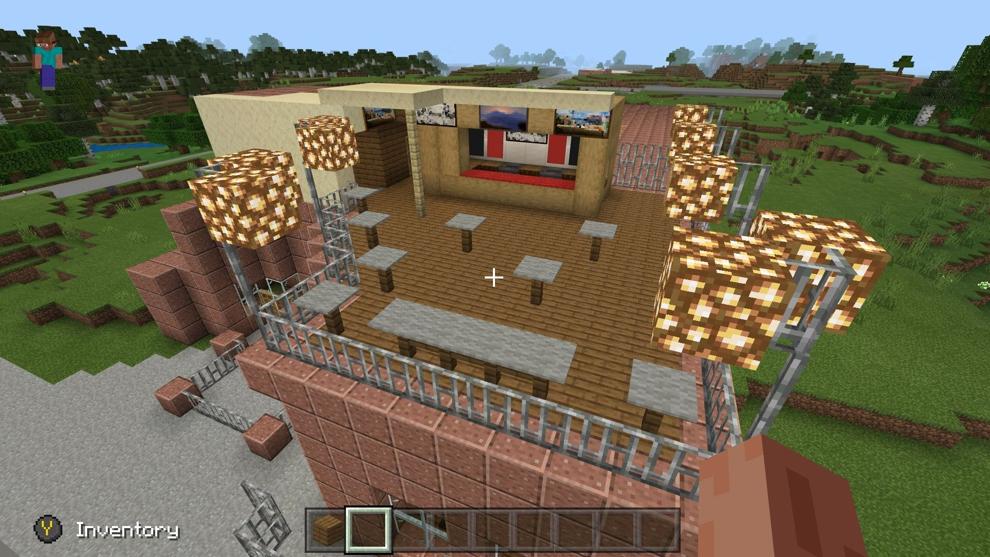 The Double U, 620 University Ave.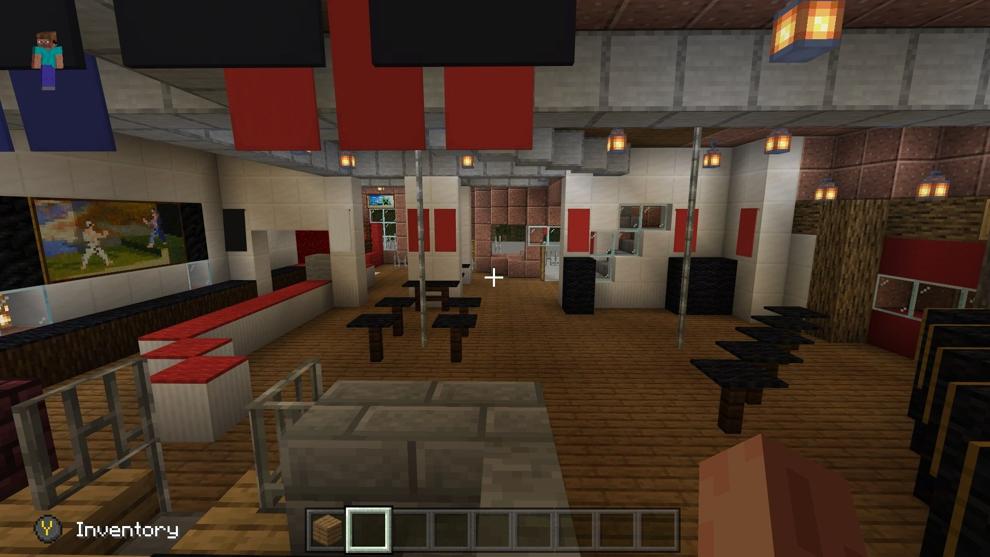 The Double U, 620 University Ave.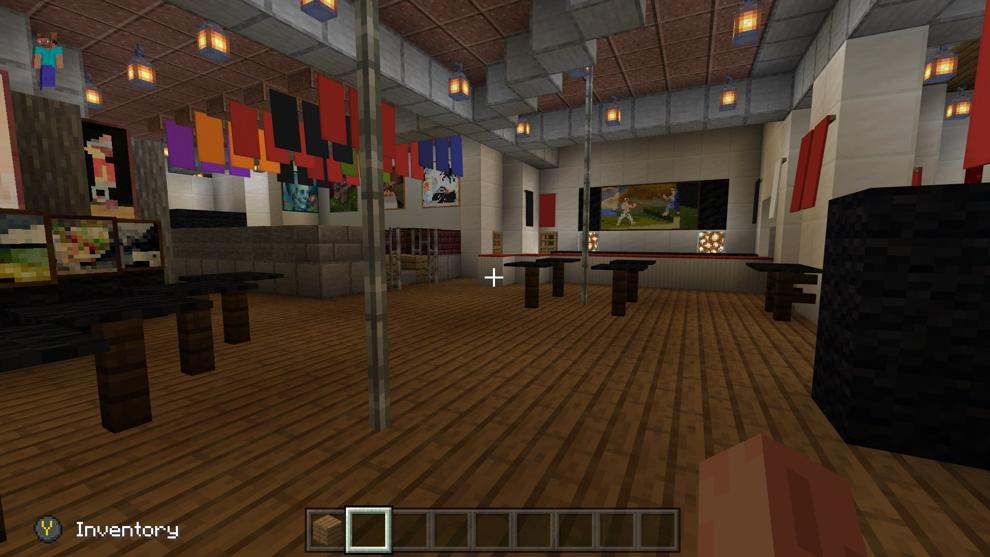 The Double U, 620 University Ave.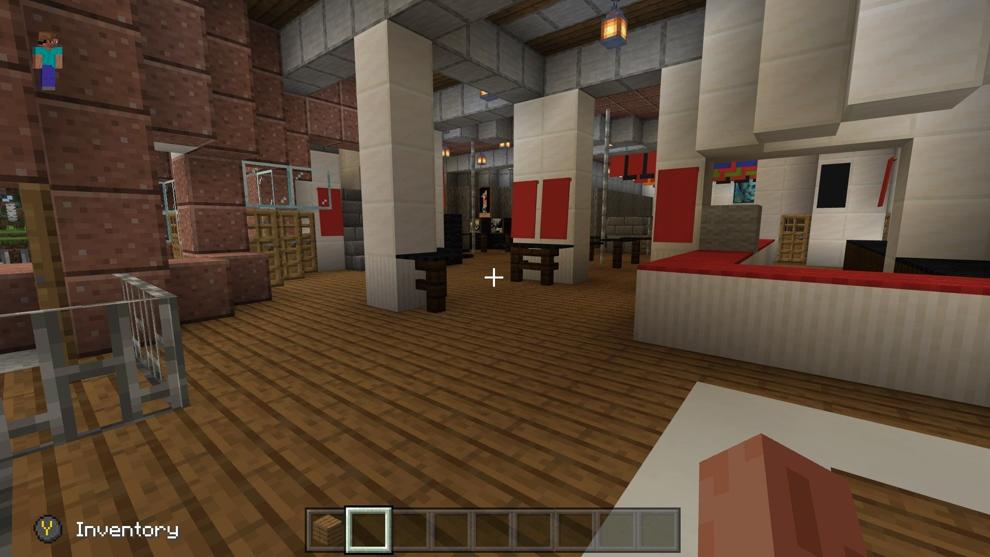 The Double U, 620 University Ave.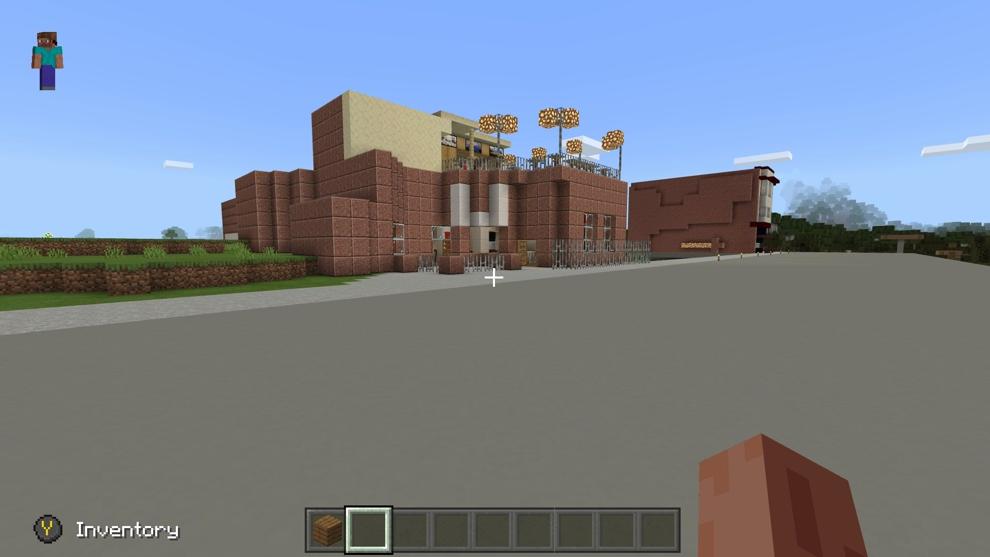 Mondays, 523 State St.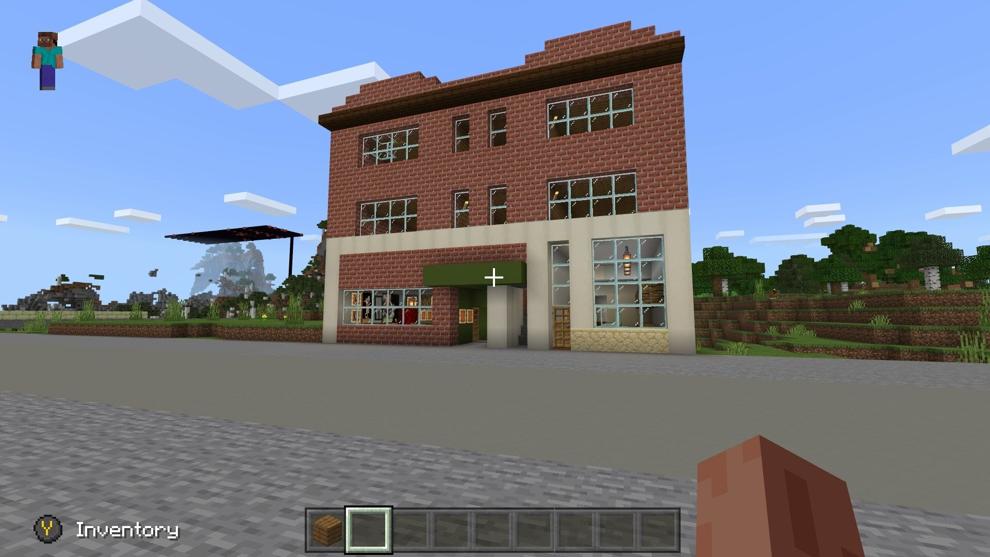 Mondays, 523 State St.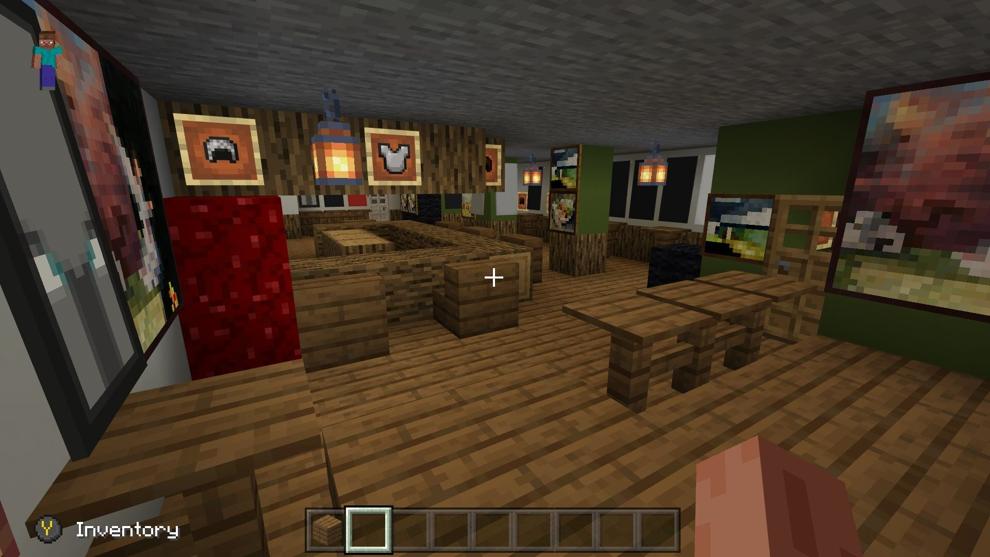 Mondays, 523 State St.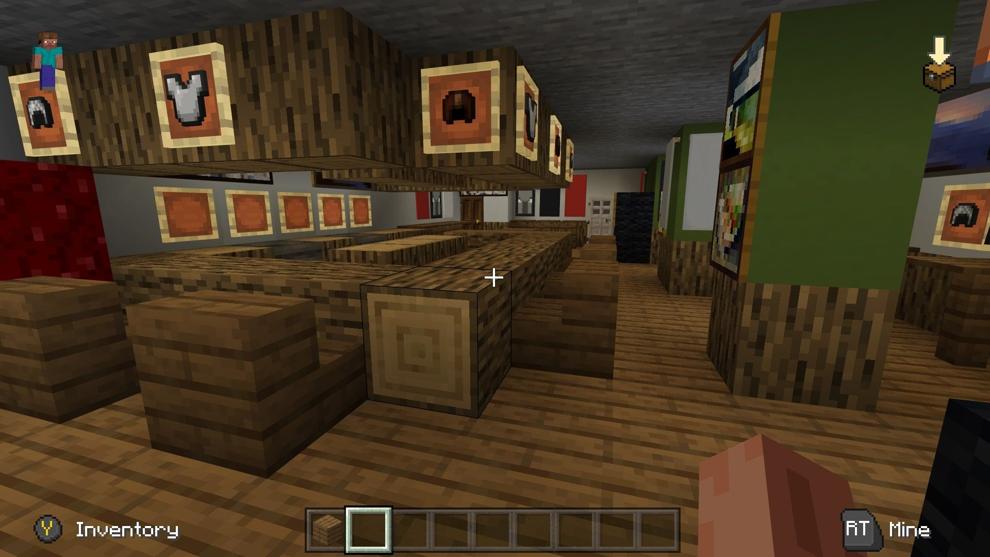 Mondays, 523 State St.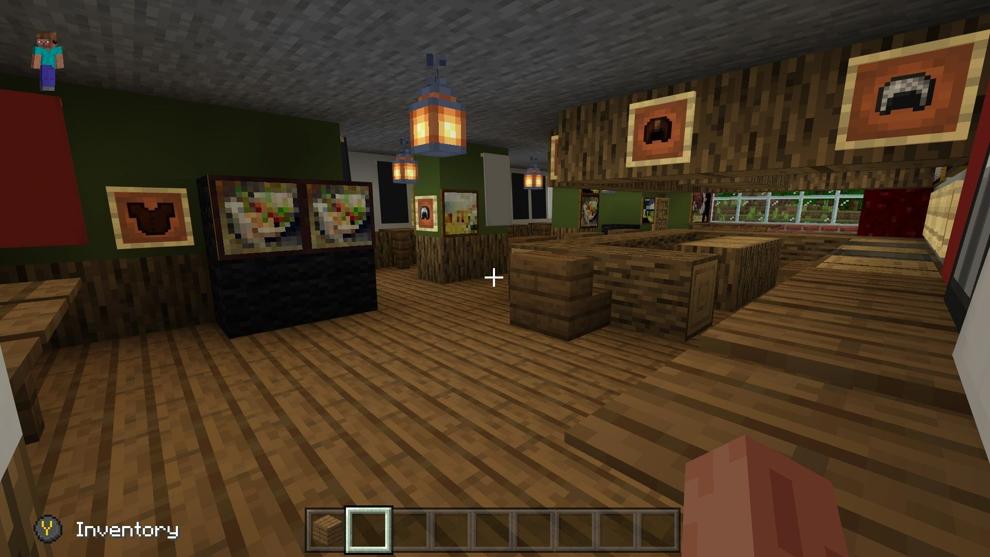 Mondays, 523 State St.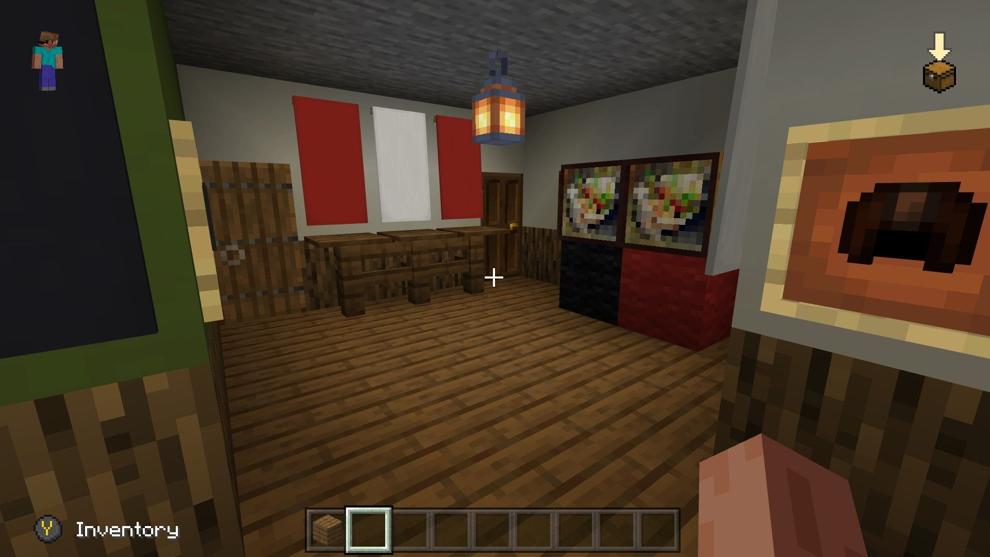 Wando's, 602 University Ave.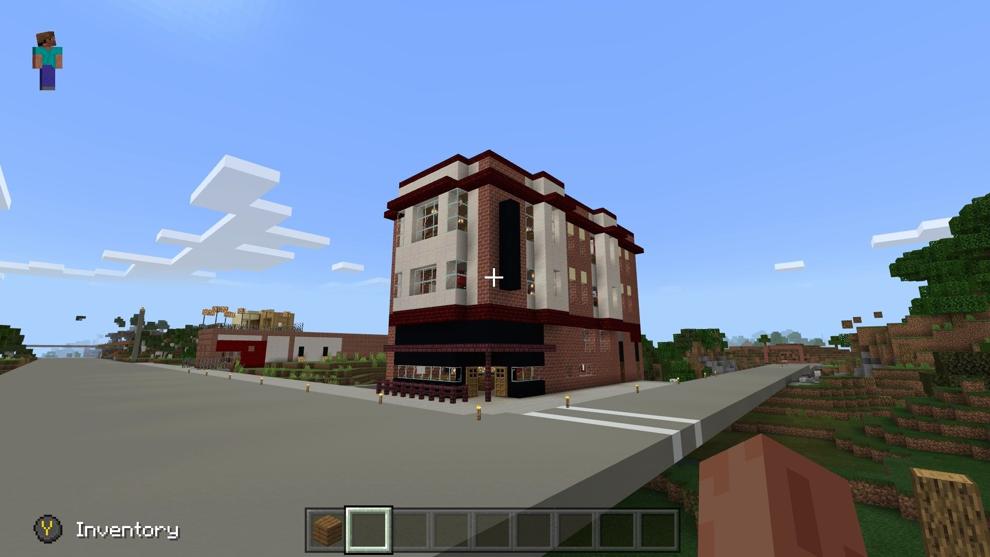 Wando's, 602 University Ave.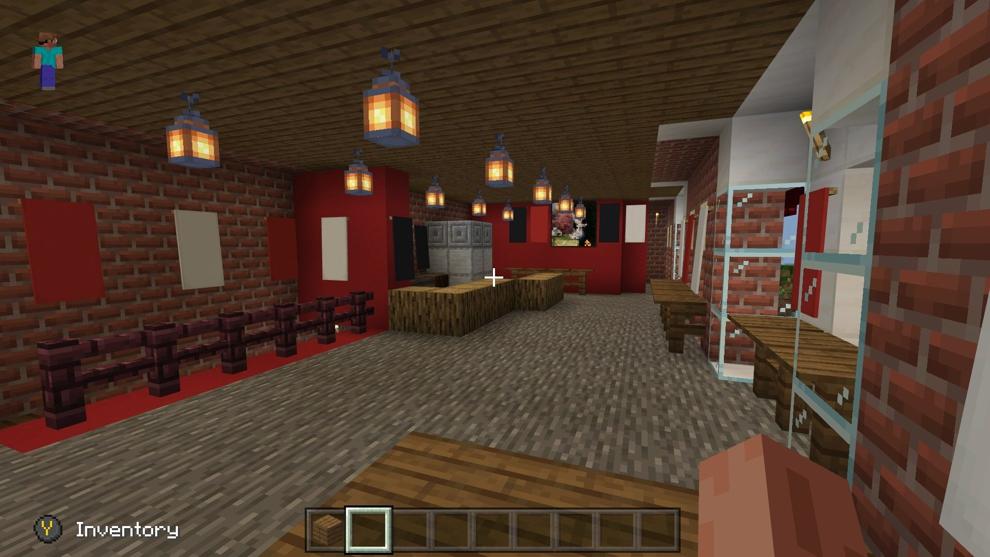 Wando's, 602 University Ave.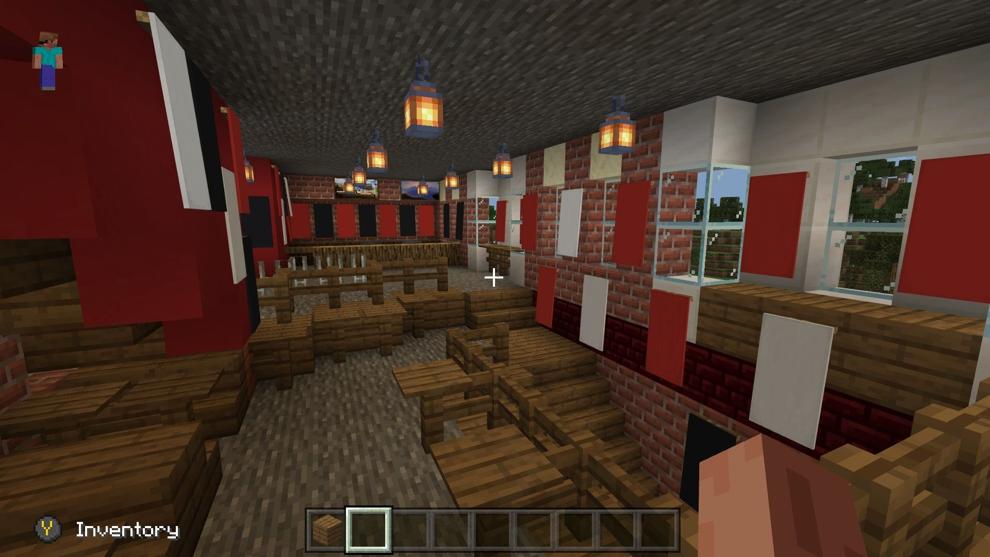 Wando's, 602 University Ave.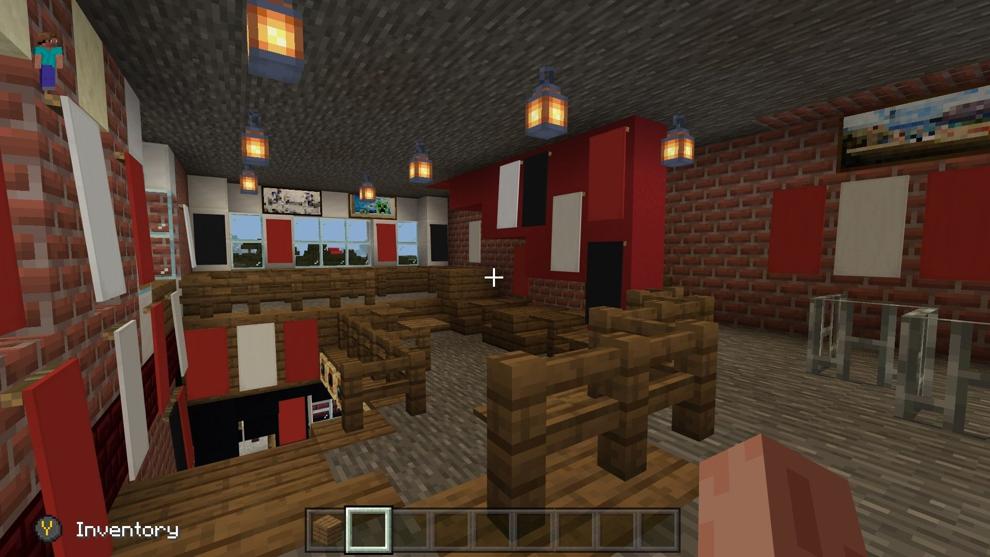 Wando's, 602 University Ave.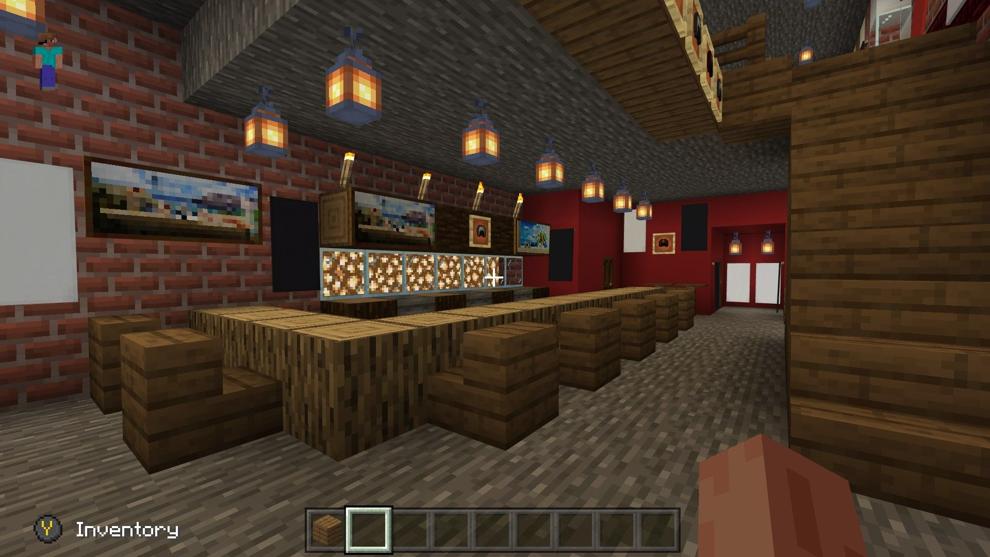 Chasers, 319 W Gorham St.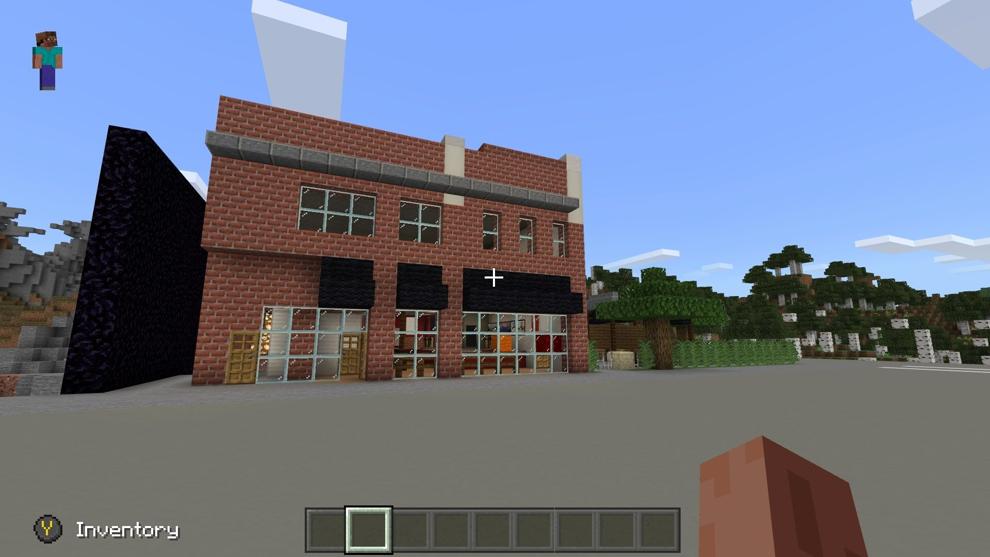 Chasers, 319 W Gorham St.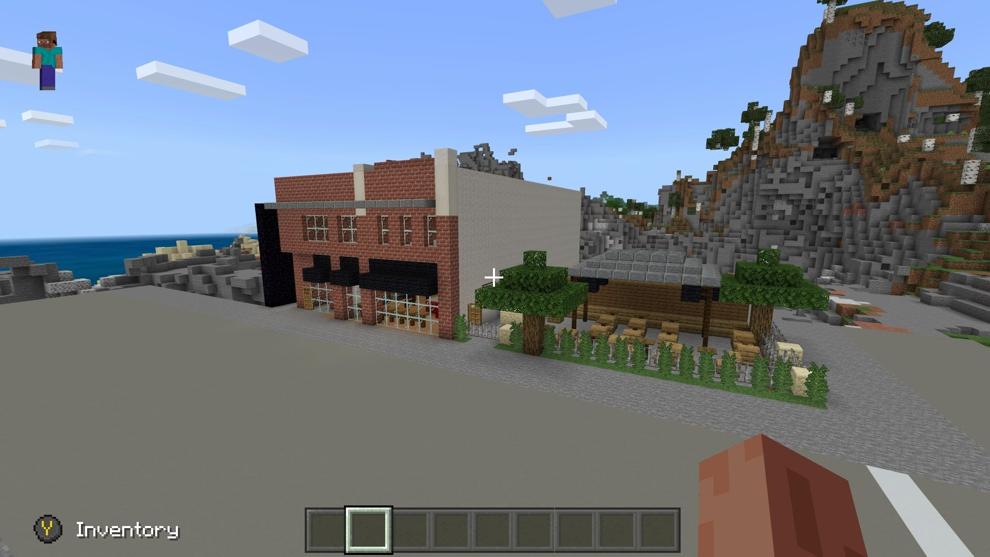 Chasers, 319 W Gorham St.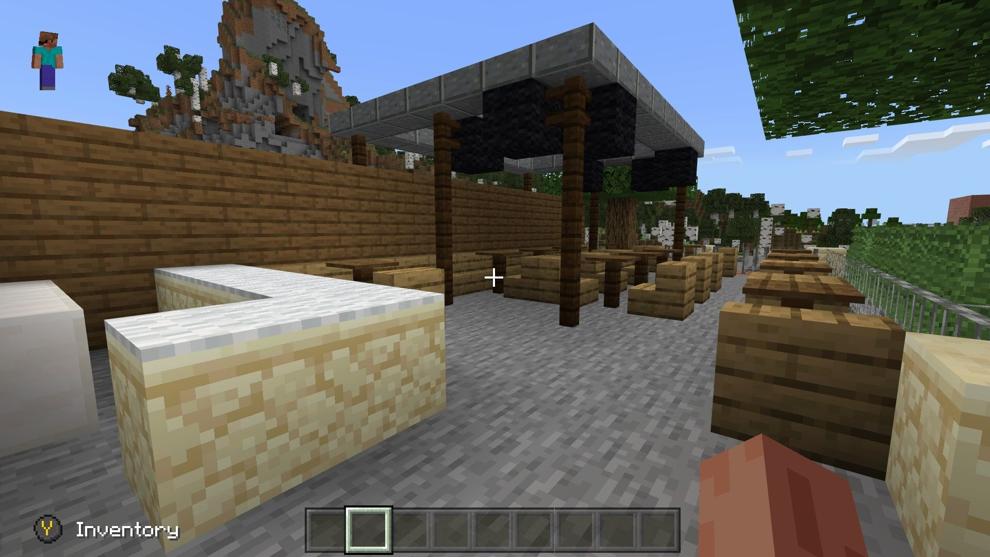 Chasers, 319 W Gorham St.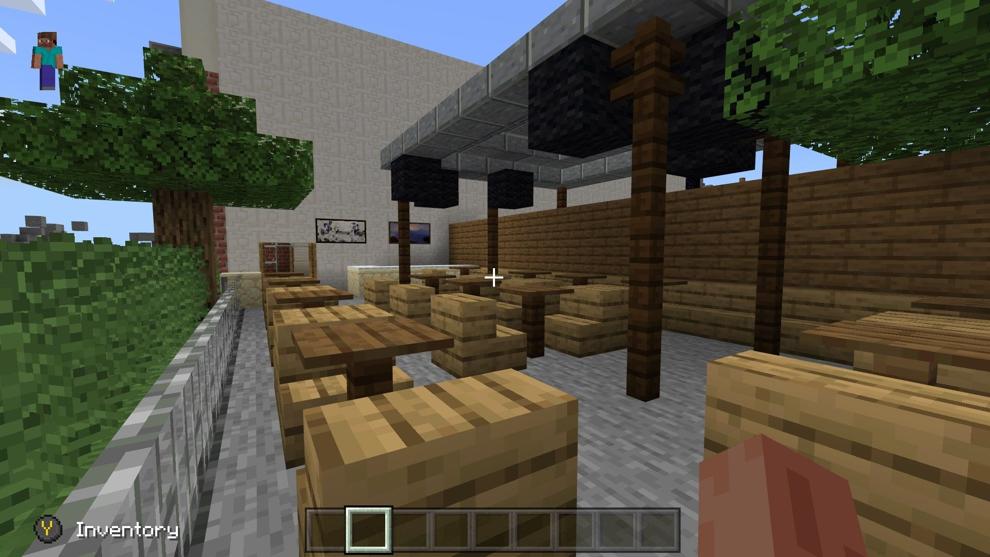 Chasers, 319 W Gorham St.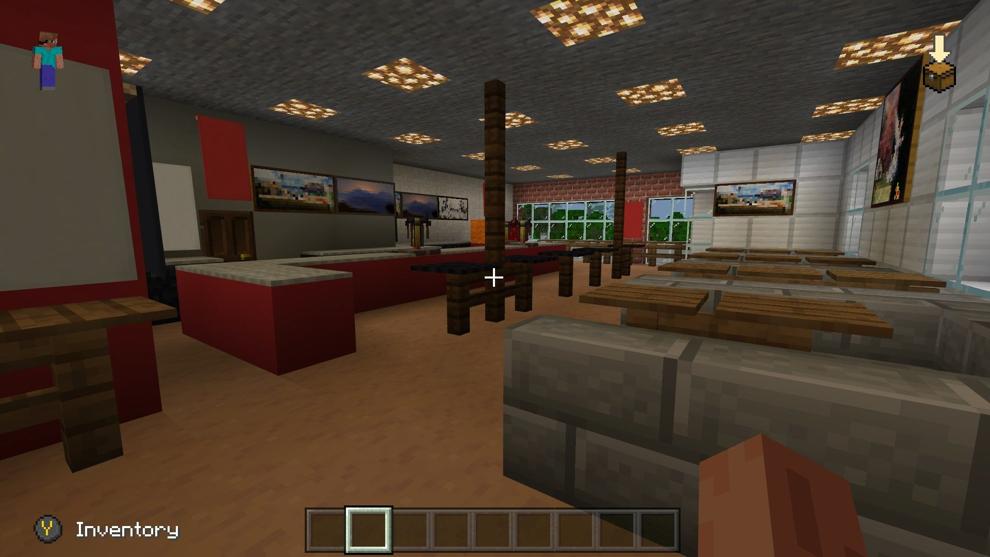 Chasers, 319 W Gorham St.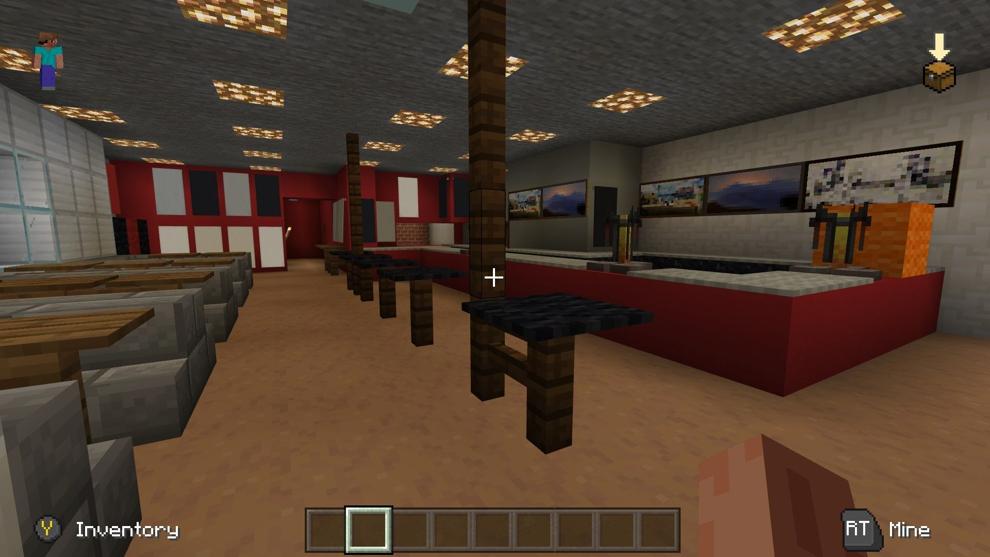 Kwik Trip, 1421 Monroe St.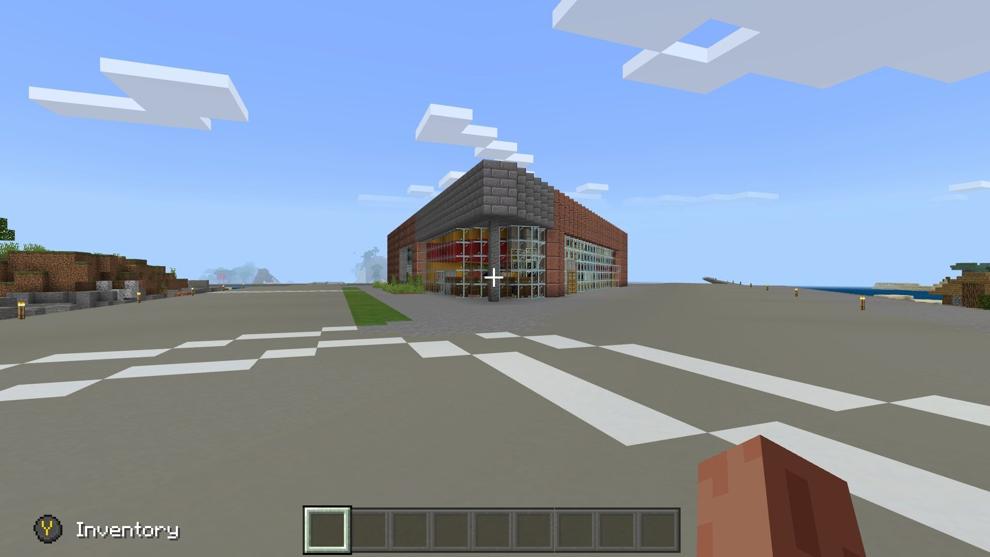 Kwik Trip, 1421 Monroe St.