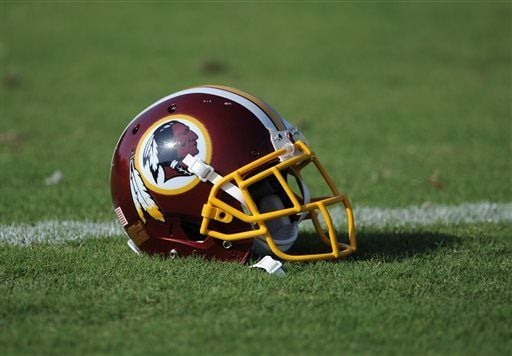 Walking the halls of Madison West High School and seeing fellow students wearing clothing with Indian mascot logos is hurtful, said junior Gabriel Saiz.
"The existence of these mascots destroys our self-esteem," Saiz, a member of the Native American Student Association, told Madison School Board members on May 18. "They show us how people really think of us. You don't think of us as people who have a complex history, you don't think of us as 562 federally recognized tribes. You think of us as redskins."
Saiz and a half-dozen other members of the Native American community spoke of the harmful impact of negative racial stereotypes as the board approved an amendment to the dress code giving the Madison Metropolitan School District what is believed to be most comprehensive ban on racial logos in the state.
The amended rule states that students may not "wear clothing with words, pictures, or caricatures based on negative stereotypes of a specific gender, ethnicity, nationality, religion, sexual orientation or disability. Students may not wear shirts, hats, or other attire depicting Native American team names, logos, or mascots."
Most school district policies ban only the display of Native American logos or mascots by sports teams and don't address student attire, said Tim Fish, coordinator of the Title VII Indian Education Program. The amended policy goes into effect next school year, he said.
American Indian logos are in the news with Colorado, California and Oregon considering bans. In contrast, Gov. Scott Walker signed a bill in 2013 making it harder to ban such mascots and logos as offensive. The law now requires that complaints to the state Department of Administration seeking to ban a logo include a petition signed by members of the community equivalent to 10 percent of the district's student population.
Walker at that time said a former law that exposed a logo to prohibition based on a complaint by single individual infringed on free speech rights.
"If the state bans speech that is offensive to some, where does it stop?" Walker wrote in a letter to tribal leaders. "A person or persons' right to speak does not end just because what they say or how they say it is offensive."
As the new MMSD policy was discussed, school board member Mary Burke, who unsuccessfully challenged Walker in the 2014 election, expressed concerns that it was going too far in restricting expression.
"I think this is going further than what we need to go to make sure we are not having an environment disrespectful," Burke said in a May 11 school board discussion. "It's a question of whether students feel their rights are being impinged upon."
Pointing to consensus on the use of a logo between Florida State University and the Seminole Nation, Burke said she wanted to see evidence that the display of Indian logos on student's clothing was harming Native American students in the Madison School District. She briefly suggested that students vote on the policy, "to engage them in civic dialogue around this issue," but quickly abandoned that idea.
Burke did want assurances that adopting the policy would not mean the school district had to change the name of Black Hawk Middle School.
Fish said in an interview this week that the policy was suggested by member of the Native American Student Association at West High. It was not in response to the controversial Walker bill, he said, but rather the students' desire to "feel more included and respected in their schools."
Their proposal was researched and presented to the Student Senate, which recommended its approval to the school board. It will not prohibit the wearing of a shirt referring to Black Hawk School, Fish said.
Fish told school board members on May 18 that research shows the existence of Indian logos in school is a barrier to academic achievement by Native American students. "Our students struggle academically and have significant community disengagement when others are stereotyping them," he said.
West student Saiz said that people tell him he should not let the caricatures of his culture bother him, but Burke's remarks showed just how damaging they can be, he said.
"We in the Madison Metropolitan School District need to represent the 11 tribes within Wisconsin and their wishes, and those tribes do not wish to be represented in way that they deem offensive," Saiz said to cheers from the audience. "It is does not matter what people in Florida think or people in Chicago think about what offends them. It matters what people here think."
Burke joined other school board members in unanimously approving the policy.
"I'm strongly against the use of negative Native American imagery," Burke said Friday, adding she had raised concerns to make sure the board had a discussion around the proposed policy before adopting it.
Community speakers focused on the kind of negative that the policy addresses, she noted.
"That was certainly one of the things that helped me fully understand the issue," Burke said.
Share your opinion on this topic by sending a letter to the editor to tctvoice@madison.com. Include your full name, hometown and phone number. Your name and town will be published. The phone number is for verification purposes only. Please keep your letter to 250 words or less.