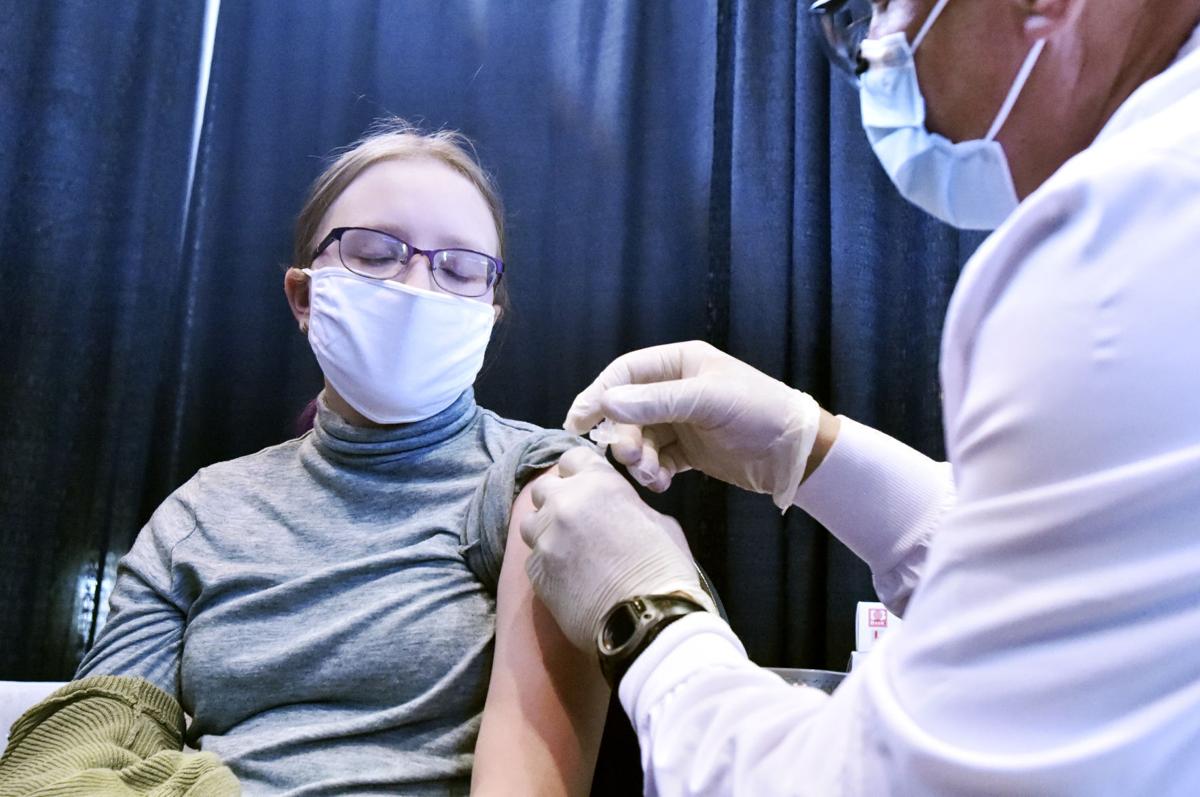 RACINE — Natalia Taft waves her arms in the air, relief and joy washing over her masked face after the needle that had been carrying a dose of the Pfizer-BioNTech vaccine is pulled from her 12-year-old daughter's arm.
Natalia Taft waves her arms in the air after her daughter gets her first COVID-19 vaccine Thursday morning at Festival Hall.
When Natalia and her daughter, Lydia, arrived at Festival Hall a little before noon Thursday, mere hours after Pfizer vaccinations were OK'd by the Wisconsin Department of Health Services for children ages 12-15, Natalia was singing and dancing — trying to boost Lydia's spirits and keep her mind off the impending needle.
"We're gonna be protected! So excited!" Natalia sang, doing a little dance in Festival Hall's lobby.
Then, in a calmer voice, "I'm so proud of you. You're so brave," Natalia said, kissing her eldest daughter on the top of her head.
Out of school during her lunch break, Lydia said she was excited to be one of the first preteens in Wisconsin to be vaccinated, even if she was not nearly as animated as her mom, a University of Wisconsin-Parkside associate professor of biological sciences and a City of Racine alderman.
The tween kept her nose in a book — "Seraphina" by Rachel Hartman, a New York Times bestselling young adult fantasy novel — as she answered questions from the Health Department staffers during check-in.
"Do you feel good?" one of the staffers asked Lydia.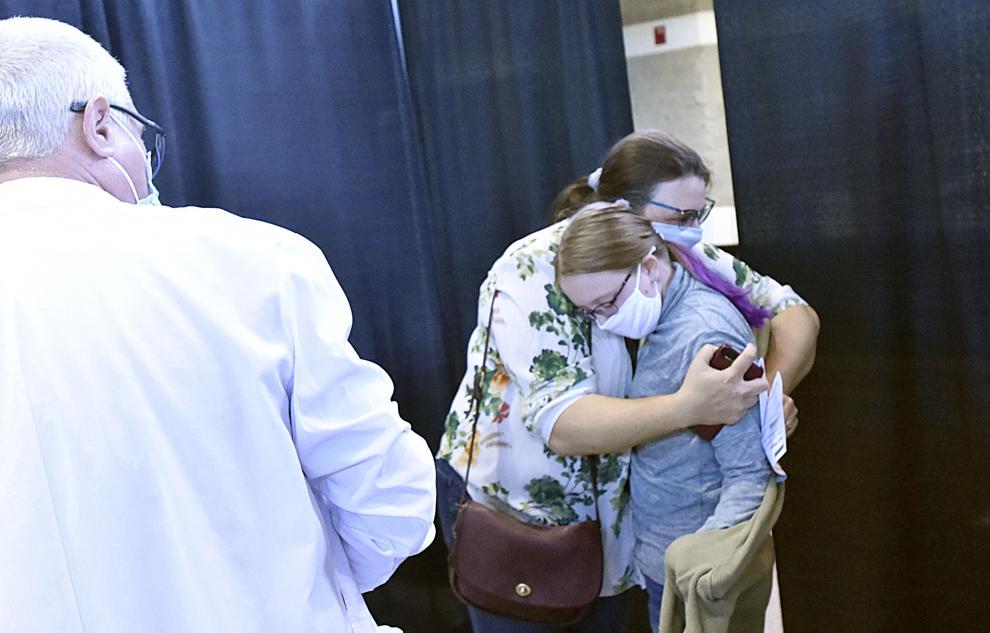 "I mean, I have the jitters," the 12-year-old replied, drawing a laugh from the medical professionals ensuring the girl's safety ahead of the shot, which would be administered by retired Racine Fire Department Battalion Chief Paul Madden.
"Well originally I was extremely excited because, well, it's COVID and I want to be able to go out and be able to do stuff again," Lydia said of finding out she could get the vaccine. "And, well, I was nervous because of side effects and it's a relatively new vaccine, but it's important to get vaccinated."
Natalia said she had no fears for herself or her children getting vaccinated: "As soon as my 8-year-old is able to, we'll sign him up."
Focus on kids getting vaccinated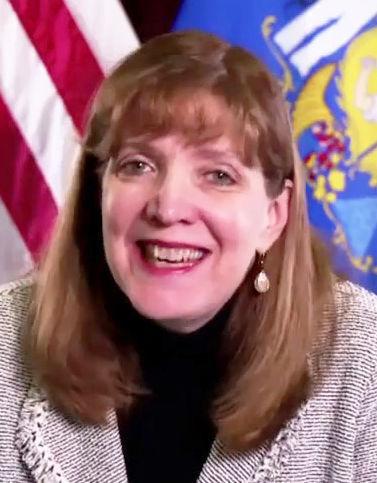 Children under 18 now make up the highest proportion of new COVID-19 cases in Wisconsin. As such, expanding vaccination to more adolescents should help reduce the number of infections and move the state closer to a "herd immunity" level that can prevent outbreaks, state health officials said Wednesday.
"Vaccinating children in this age group will prevent individual illness and help stop the spread among our children and in our communities," said Julie Willems Van Dijk, deputy DHS secretary.
The roughly 300,000 state residents ages 12 to 15, including about 25,000 to 30,000 in Dane County, are expected to get the shots the same way most adults do: at pharmacies, doctors' offices and community clinics — like the ongoing walk-in clinic at Regency Mall or the two-day vaccination clinic scheduled for Friday and Saturday this week at the Dr. Martin Luther King Jr. Community Center, 1134 Dr. Martin Luther King Drive.
Some schools may offer shots or bus students to community sites, Willems Van Dijk said.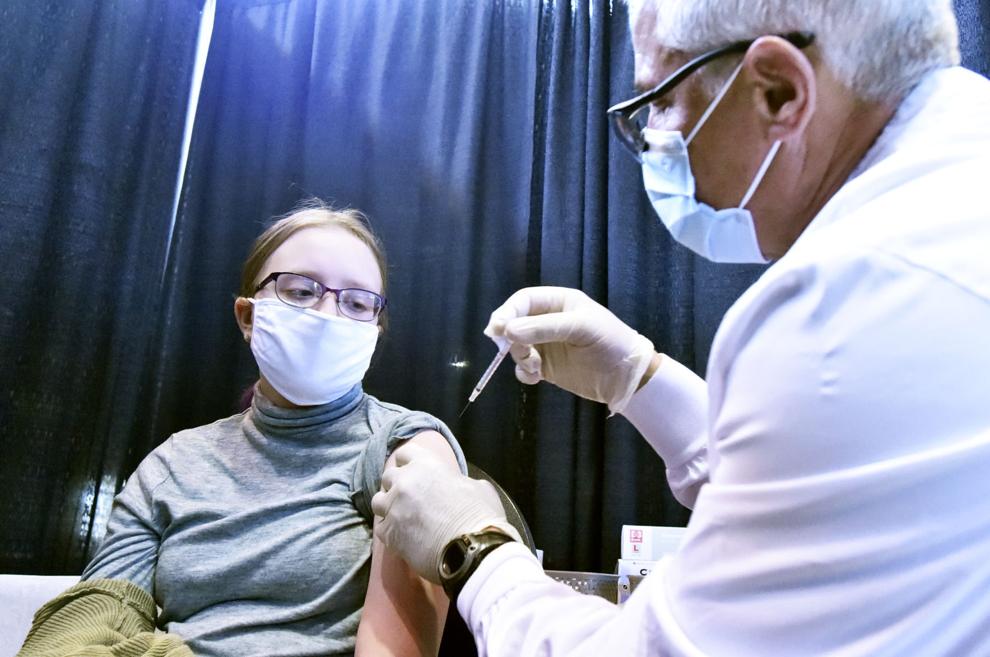 By the numbers
Nearly 45% of all Wisconsinites have received at least one vaccine dose as of Thursday, according to state data, with more than 77% of those 65 and older having been vaccinated, but fewer than 35% of those 18-24 and 27.5% of those 16-17 having received at least one dose.
Racine County remains only slightly behind the statewide pace, with 41.1% of all residents having received at least one dose.
---
PHOTOS AND VIDEO: Getting vaccinated at Festival Hall
Free parking near Festival Hall for those getting vaccinated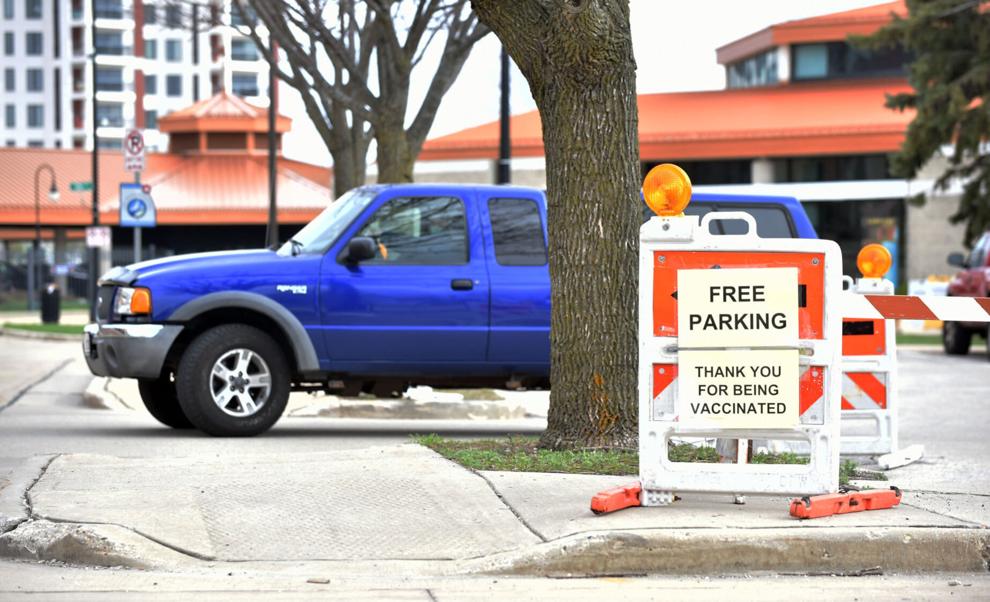 Vaccinations at Festival Hall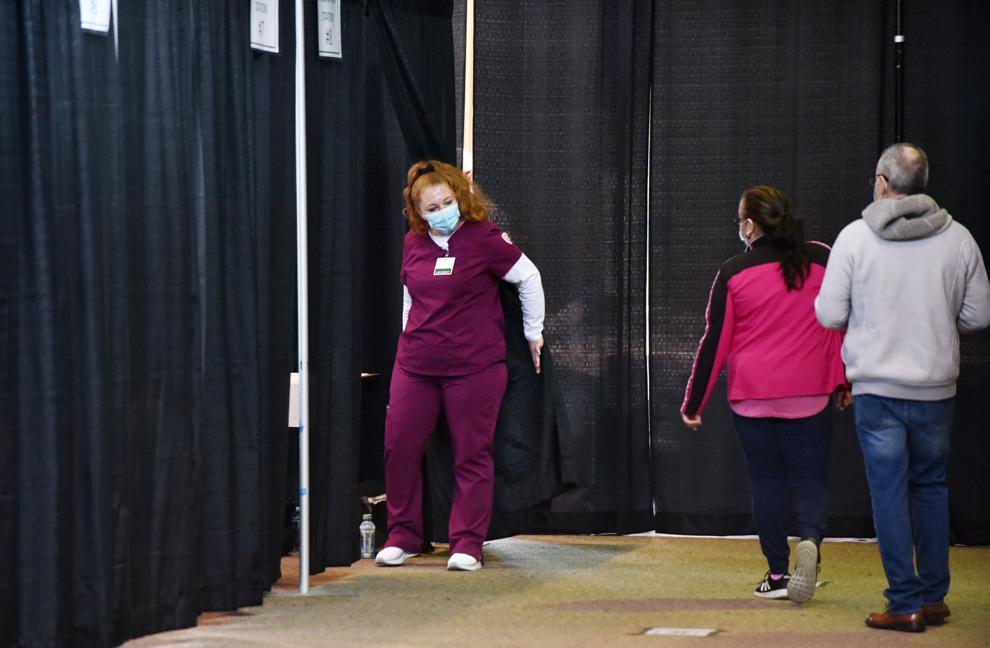 Temperature check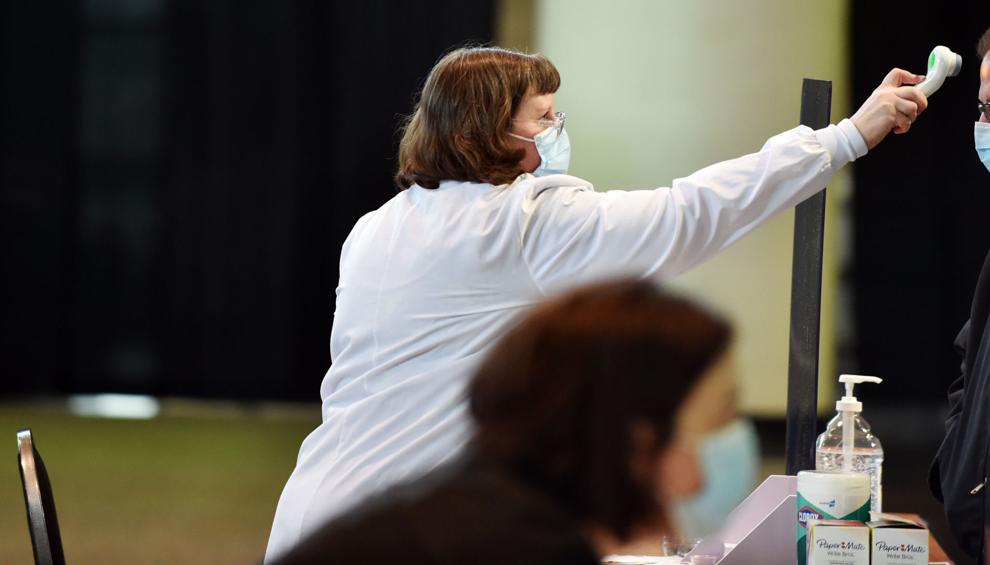 Vaccinations at Festival Hall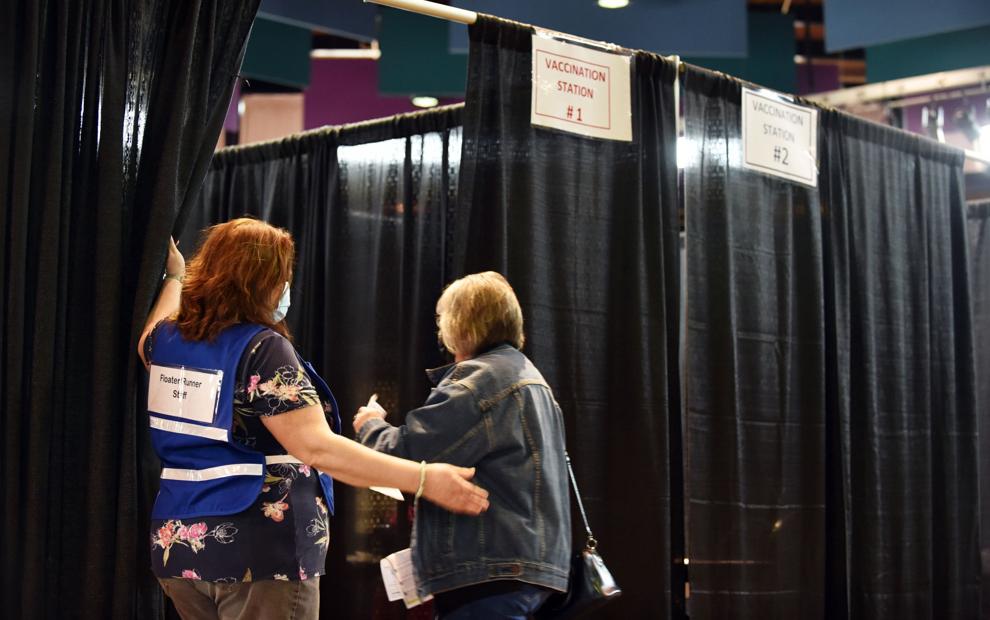 Cleaning before the needle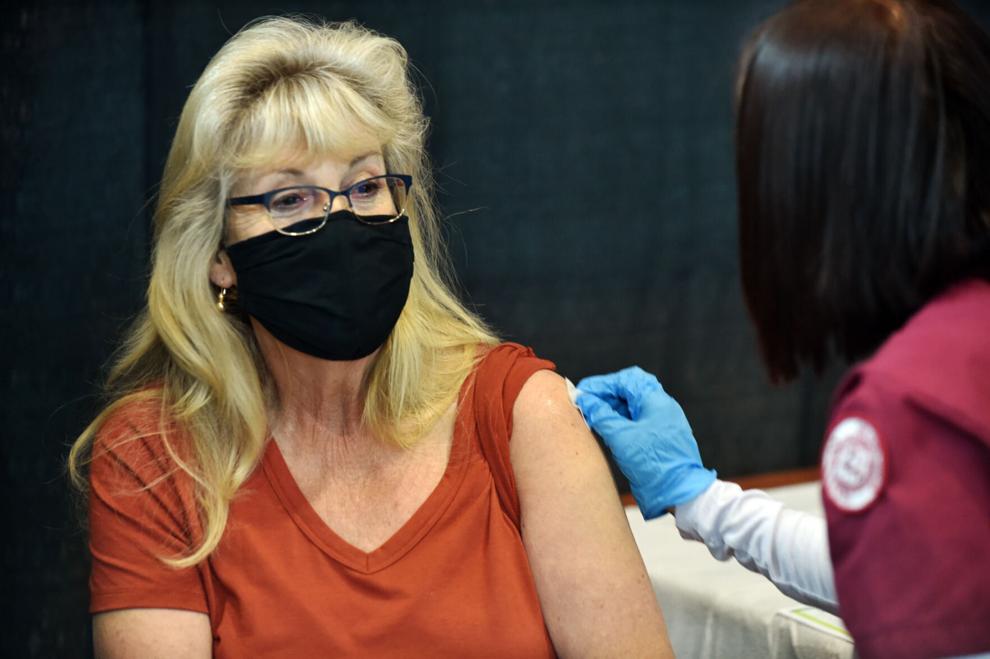 Watch now: Cindy Evans says "I want life to be back to whatever normal will be"
Vaccinations at Festival Hall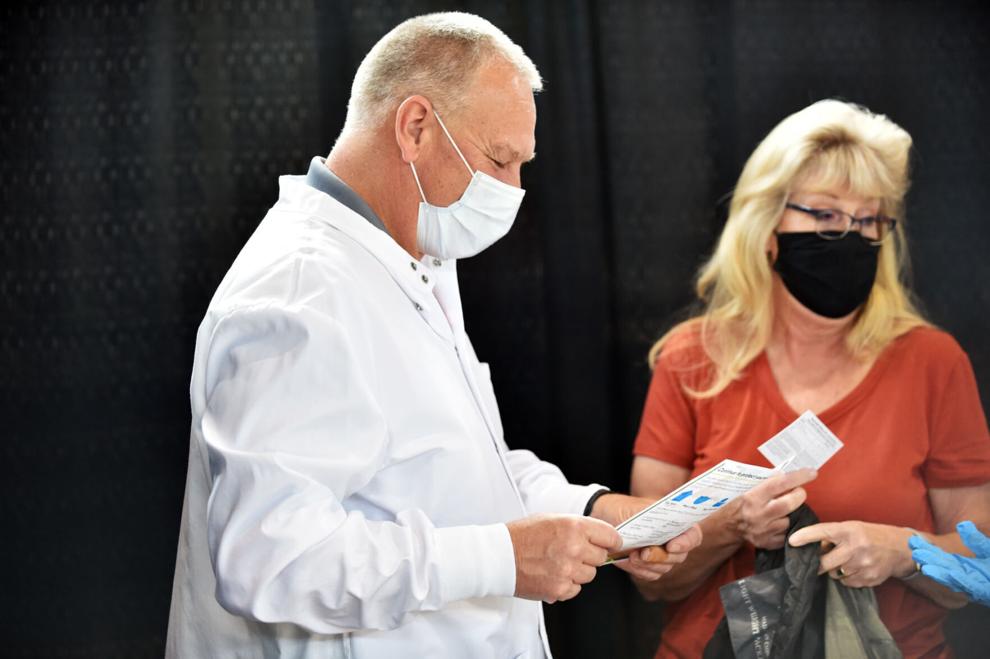 Vaccinations at Festival Hall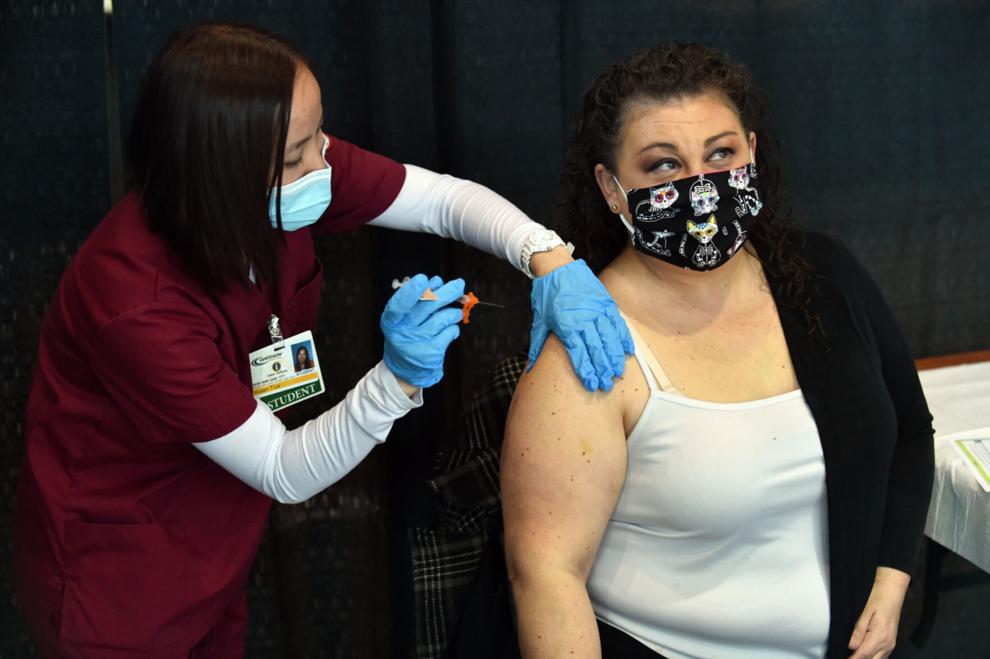 Watch now: "I'm really, really relieved," says Roxanne Shuebel of Racine after getting her second COVID-19 vaccine shot
Trapp Goldbourne after getting his first dose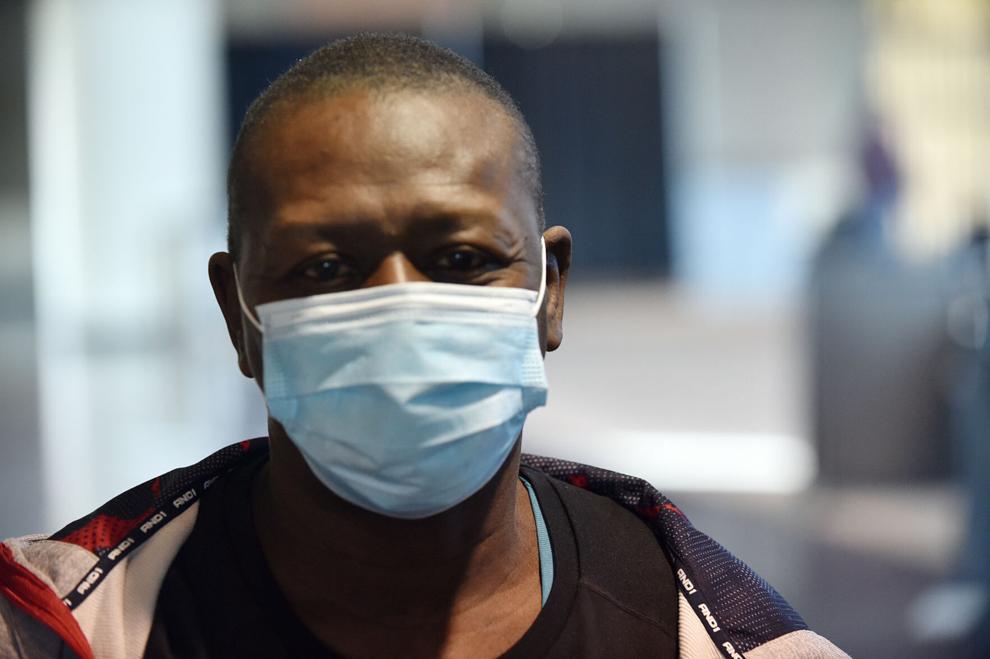 Candies and stickers for the vaccinated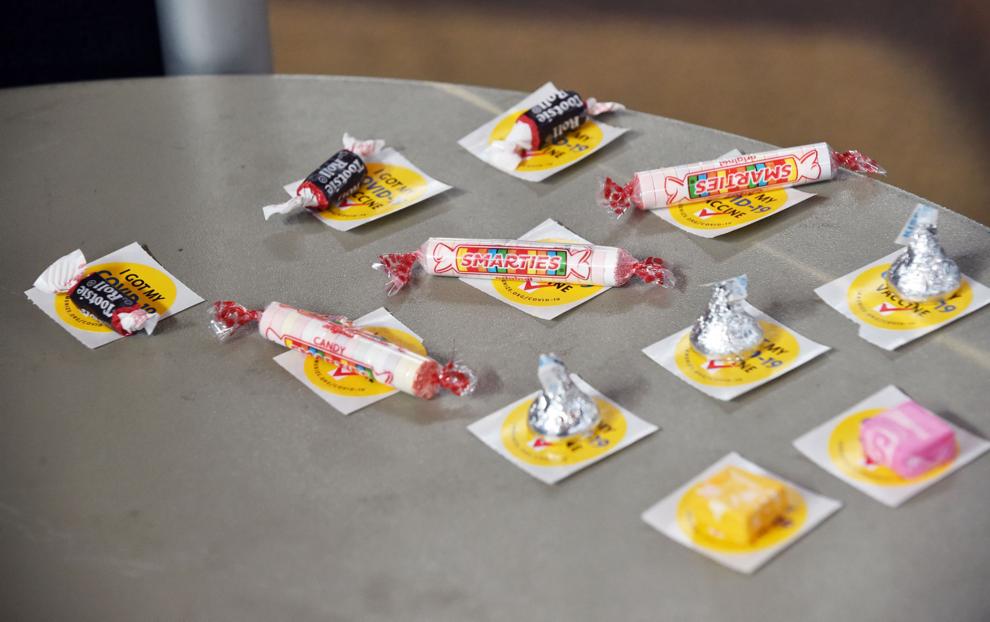 Vaccinations at Festival Hall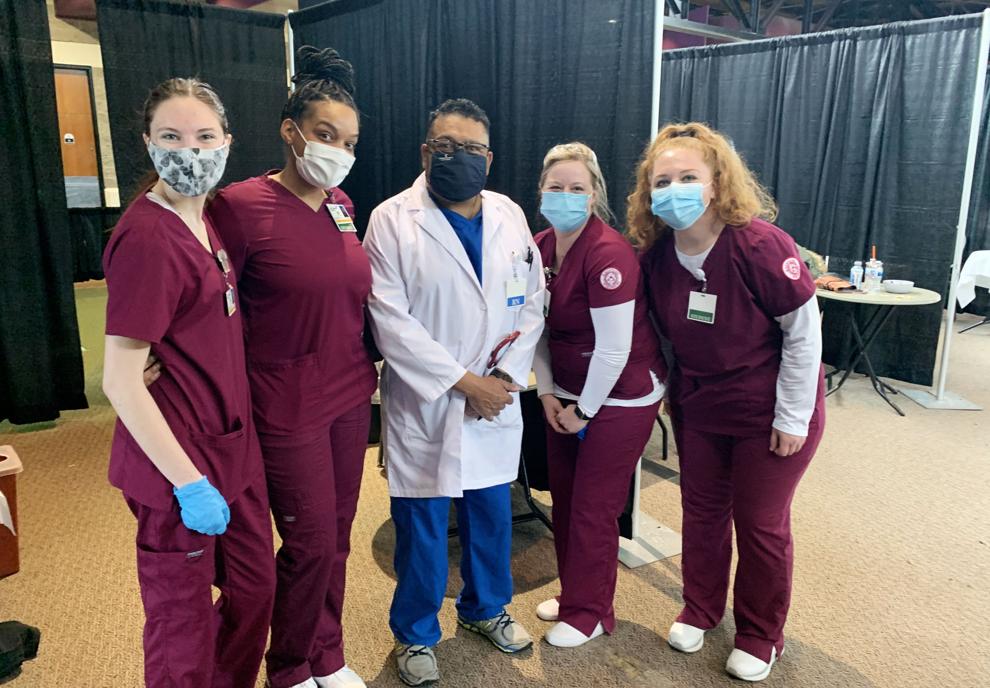 Larry Bannister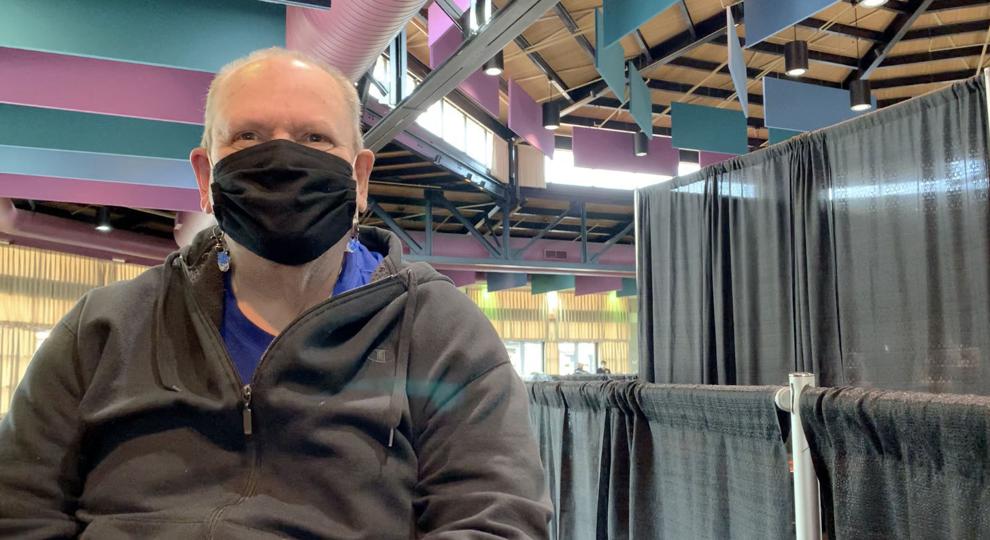 Watch now: Larry Bannister, who survived polio as a youngster, tells young people "Don't be stupid" and to get vaccinated against COVD-19
Vaccinations at Festival Hall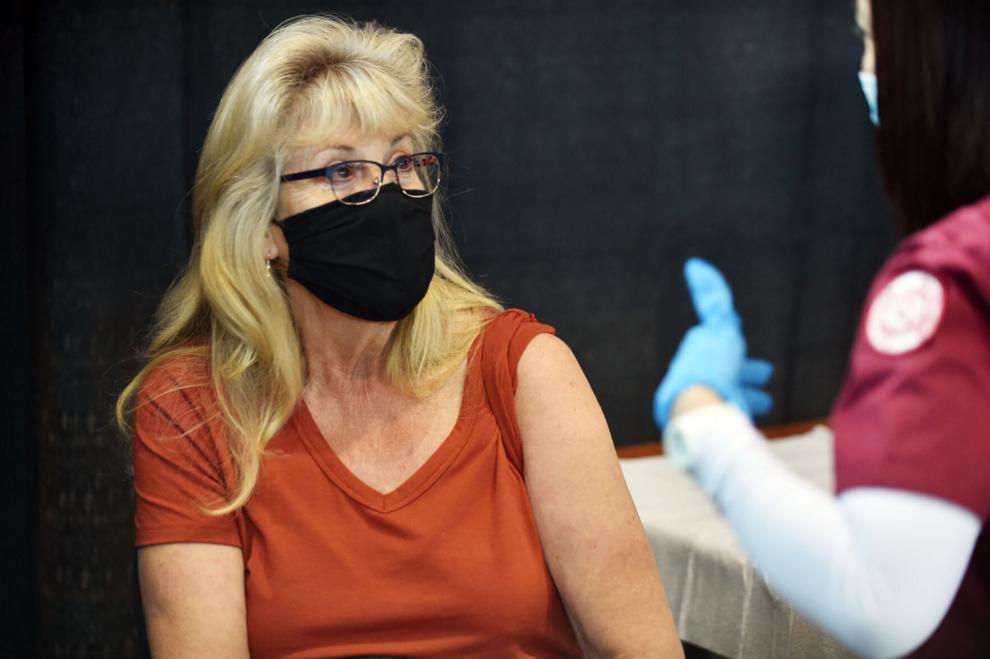 Reporting from the Associated Press, and from David Wahlberg and Riley Vetterkind of Lee Newspapers, contributed to this story.