WINONA, Minn. — We've all been pronouncing "Bub's" wrong.
That's according to Winona County History Center volunteer Scot Simpson, who with the help of archivist Andy Bloedorn, put together the "Brewing up the Past: History of Winona's Beer Industry" exhibit, which is on display at the History Center until January and features all the breweries in Winona dating back to 1855, including locally famous ones like Bub's Brewing.
And, no, that's not how you pronounce it.
Last week, dressed in a Island City Brewing baseball cap, a long sleeve shirt that showed off the "Yuengling" logo — the oldest brewery in the U.S. — and shorts, Simpson corrected the entire Winona community with the right pronunciation.
"(It's) pronounced 'boops,'" Simpson said with a wink and smile. "Like Betty Boop."
Simpson casually walked away, as if that wasn't a knowledge bomb, and headed to the beginning of the timeline display set up in the lobby of the history center.
According to Simpson, the first commercial brewery in town was the Gilmore Valley Brewery started in 1855.
"Winona had a brewery before a flour mill," Simpson chuckled.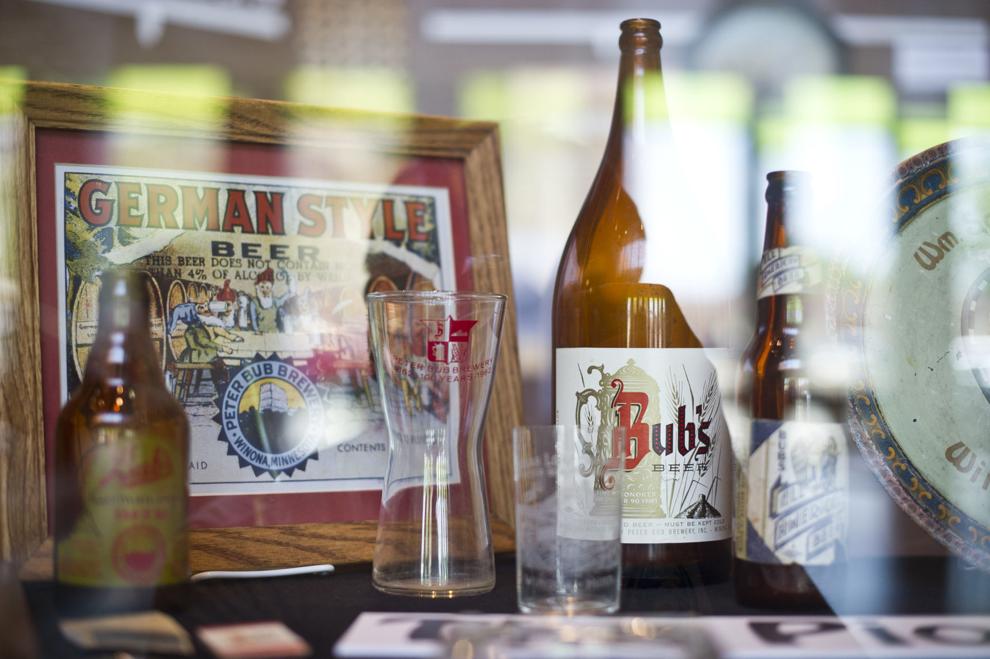 It was started by a group of gentlemen, but by 1862 was fully owned by a guy named C.C. Beck and was renamed Beck's Brewery. During its heyday, it was the largest brewery in Winona and one of the largest in the state, selling up to 2,500 barrels of beer in one year.
But its taste of fame was relatively short lived.
After 19 years, a catastrophic fire demolished the brewery, and it was never rebuilt.
But by that time Bub's Sugar Loaf Brewery was well into its groove in Winona.
Bub's didn't actually start out as that name — or with that same owner.
It started in 1856 — just a year after the first brewery — as Weisbrod Brewery and was ran by Jacob Weisbrod.
He started in East Burns Valley but relocated to what is now Treasures Under Sugar Loaf, known by most as Sugar Loaf Antiques.
Then comes an interesting twist.
In 1869, Weisbrod hired Bavarian immigrant Peter Bub to work at the brewery. Then two years later, Weisbrod died of typhoid fever and in swooped Bub, who almost immediately married Weisbrod's widow, took over ownership of the brewery and renamed it Bub & Burmeister Brewery. But it burned to the ground within four months of Weisbrod's death.
"Andy and I speculate it was the ghost of Weisbrod," Simpson said with laugh.
Bub quickly rebuilt the brewery — this time calling it Peter Bub's Sugar Loaf Brewery — in the same location, which had the advantage of having climate controlled caves that run under Sugar Loaf. By 1900, the business had brewed enough support to grow from 2,000 barrels a year to nearly 20,000.
Bub's lasted the test of time. Passed down to Bub's son-in-law, William Miller, the brewery made it through prohibition by serving soft drinks — one of which that had 0.5 percent alcohol (or lower) in it — Bub's Brewery was in business up until just 49 years ago when the big brewing companies of the U.S. drove out the smaller breweries.
Simpson's fast-talking rundown of history paused for a moment during the tour and his smiling face turned a bit solemn.
Simpson and Bloedorn had had the pleasure of meeting Jerry Kulas, who was among the last brewers at Bub's. After gleaming an immense amount of valuable beer knowledge over the course of many glasses of golden liquid, Kulas was supposed to be an honored guest at the exhibit's opening reception.
But he passed away in March before the opening.
"We were so devastated that he wasn't able to make it to the exhibit," Simpson said.
But well before he passed, Kulas had shared his knowledge of the Bub's Brewery recipe.
And it lives on today — as the "Pool 6" beer at Island City Brewing.
"It's as close as you can get to Bub's recipe," Simpson said.
Bubbling again with his enthusiasm, Simpson's tone lifted and he went on to tell the tales of numerous other breweries in town including Otto Vill Brewery, William Schellhas Brewery, Park Brewing, and the F. William Mueller Brewing, who all survived before the "Great Consolidation."
That was a time when American beer drinker palettes were changing and the small breweries weren't able to compete with big time companies who had massive advertising budgets and lower supply costs.
"That's where the five largest breweries went from 19 percent of the market in 1945 to 75 percent in 1980," Simpson said.
That lasted for many years up until the recent craft beer renaissance of late in which craft beer brewers have popped up all across the country in droves.
That led to Winona's Backwater Brewing in Westgate — the bowling alley on the West end — which was operated by brothers Chris and Geoff Gardner, until Geoff passed in 2007. Chris went on to help start the Wenonah Brewing Co. with others in Goodview until it closed last year.
Then there's Joe Pond, who opened the Olvalde Farm and Brewing company in Rollingstone in 2011. He produces "farmhouse" style brews that use as much locally-sourced ingredients as possible. He's a one-person operation, producing about 100 to 150 barrels a year, but he's certainly cooked up quite a reputation.
"He's kinda a rock star for breweries in this area," Simpson said with a nod.
Then of course there's Island City Brewing.
"And this is the new kids," Simpson said as he pointed to their spot on the exhibit timeline.
Opening on St. Patrick's Day in 2017, Island City features a long list of original beers, including ones that were created with the help of Kulas and his secret recipe knowledge of Bub's originals.
In all of history, now is the time with the most selections of tasty beers, Simpson said, thanks to the craft beer renaissance. It's the only area of growth in brewing, he added.
"There's more breweries now than ever before," Simpson said. "This is the golden age."
---
From our files: The history of beer in Winona
Bub's Brewing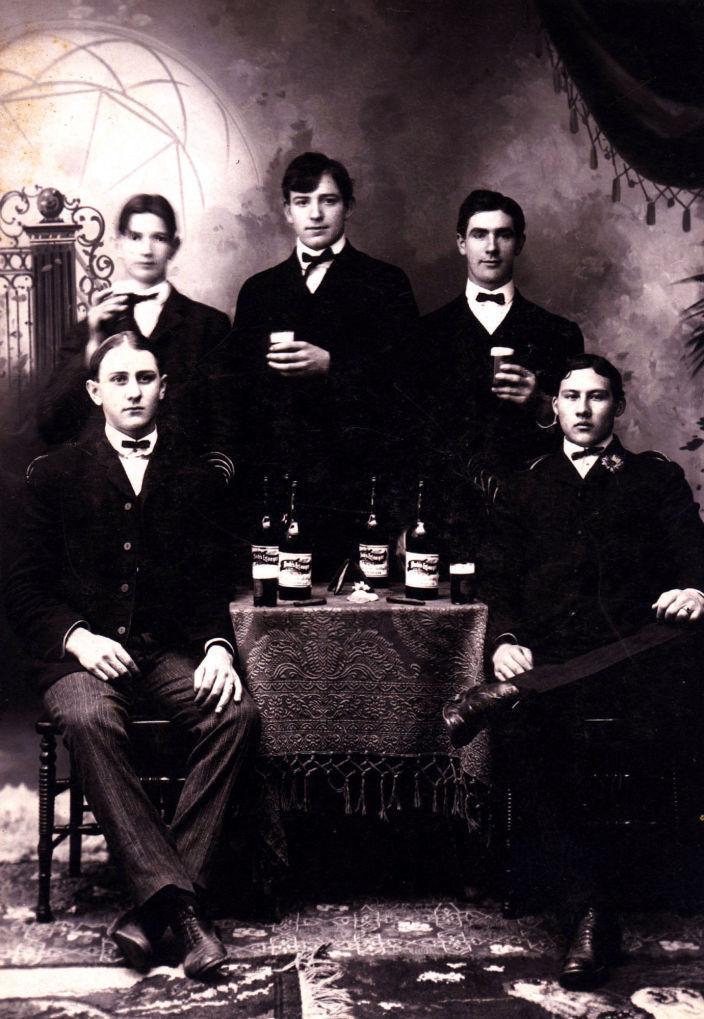 Pieces of the Past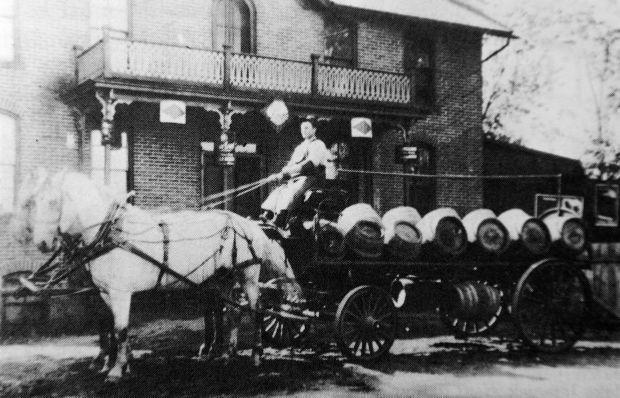 Pieces of the Past 063014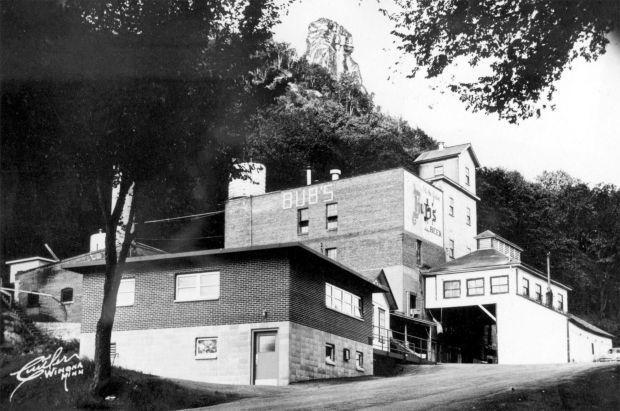 Pieces of the Past - People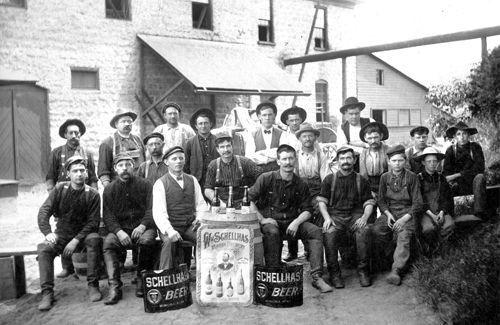 Becker and Schellhas Brewery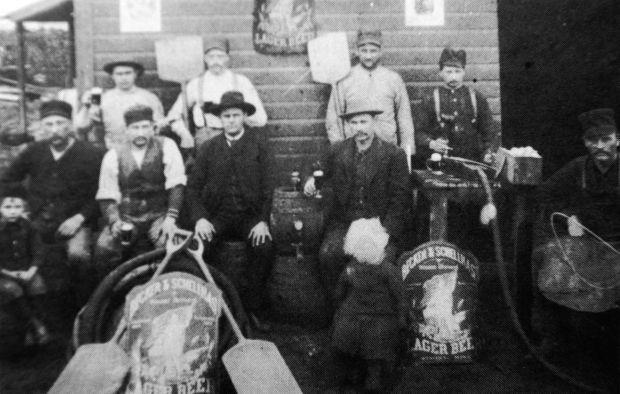 Becker and Schellhas Brewery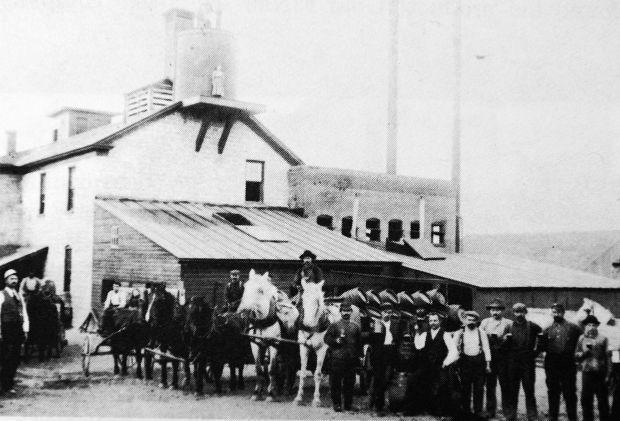 Brewery
Goodview Brewery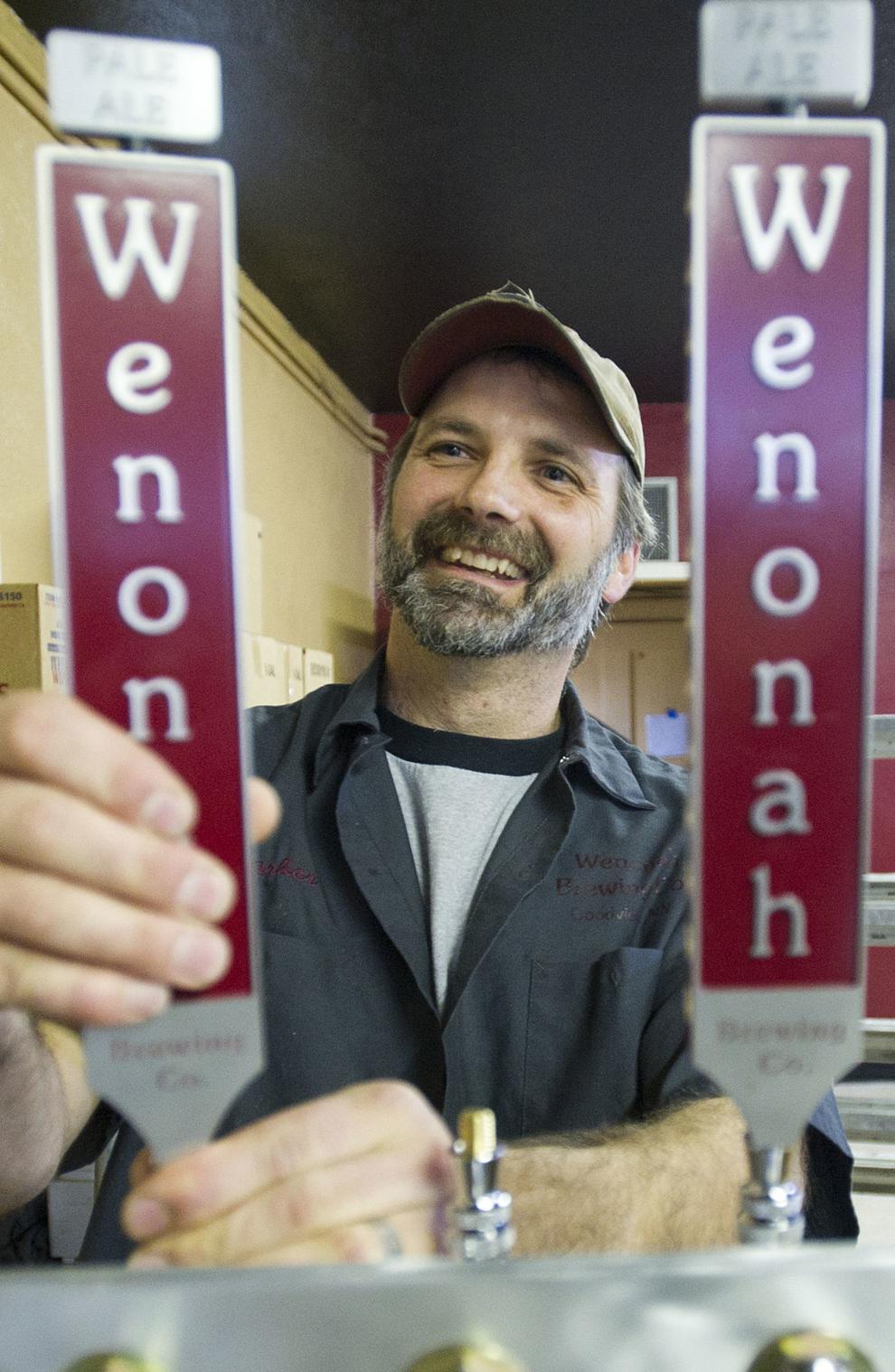 Goodview Brewery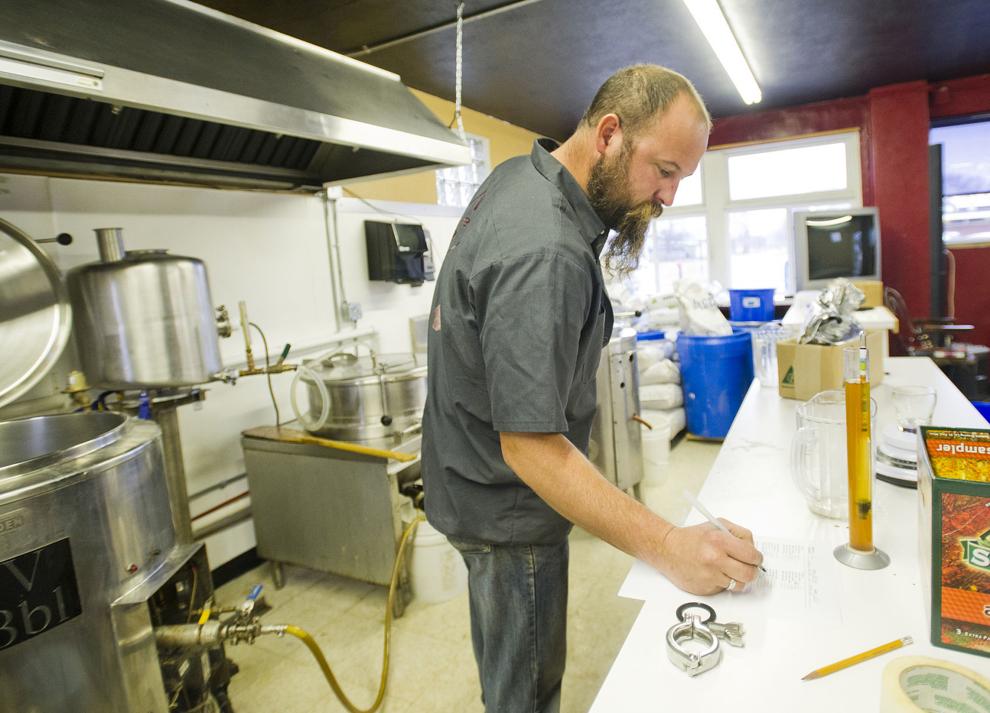 Island City Brewing Company 01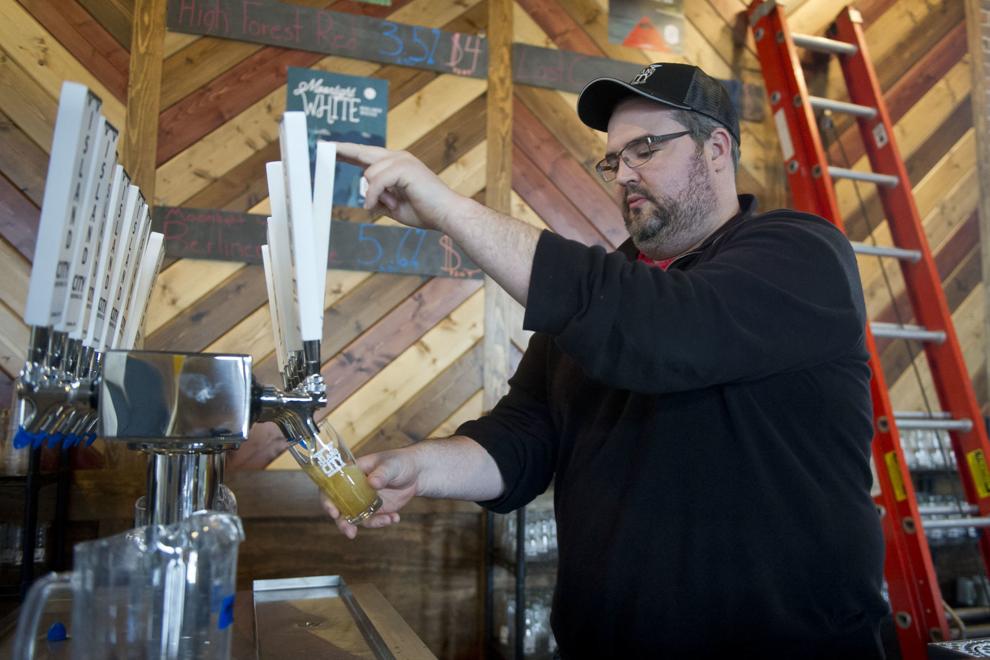 Island City Brewing Company 02
Island City Brewing Company 05