More than 15,000 were without power Tuesday night in Wisconsin as a massive series of thunderstorms rolled across the state, damaging trees and taking down power lines. 
According to Alliant Energy's outage map, a total of 11,634 customers in the state were without power as of 7:30 p.m. 
In the Madison area alone, an additional 4,244 customers of Madison Gas and Electric were facing power outages as of 7:35 p.m. A major outage affecting more than 1,300 customers was reported just after 7 p.m. on Madison's South Side, spanning an area from Fish Hatchery Road to Park Street. 
Across Dane County, nearly 500 Alliant Energy customers were without power as of 7:30 p.m. To the south, Rock County had more than 1,400 outages and Walworth County had more than 4,100. 
Earlier in the night at 7 p.m., more than 1,800 customers were without power in Columbia County to the north, but Alliant Energy restored power to more than 1,000 of those customers by 7:30 p.m. 
A severe thunderstorm warning was in effect for southeastern Dane County, as well as Rock and Jefferson counties, until 7 p.m. Tuesday.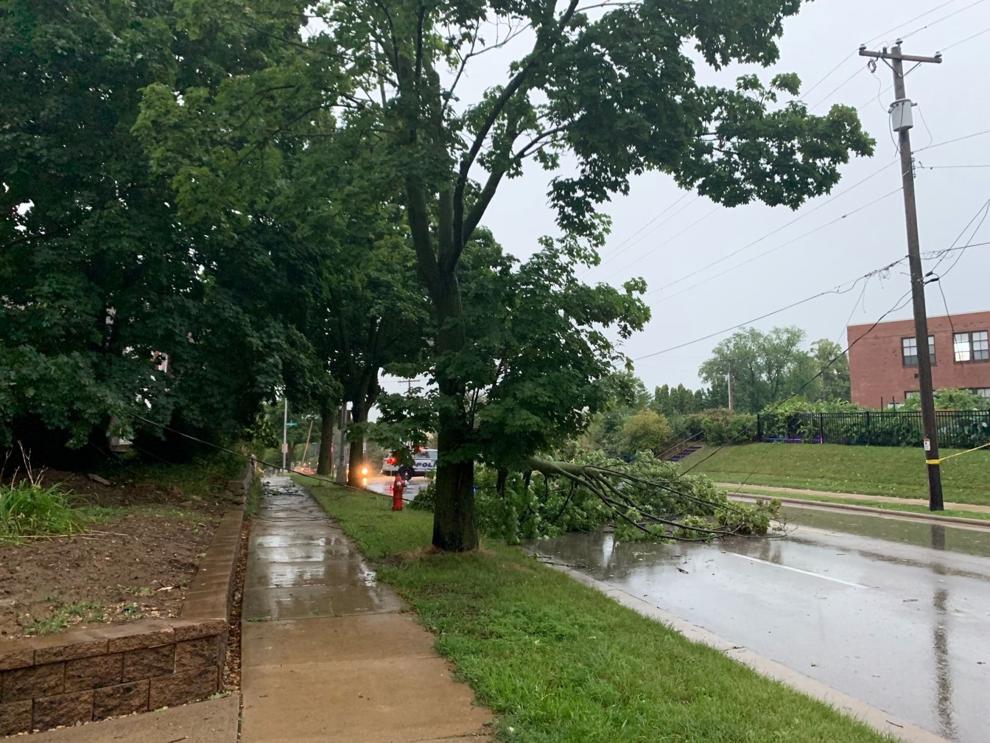 The National Weather Service said to expect winds up to 60 mph, and damage to roofs, siding and trees. Just before 7 p.m., tree damage was already reported in Rock County near Janesville.
Around 8:15 p.m., the Madison Police Department said it was dealing with many downed trees and power lines, including near Atwood Avenue on the city's East Side. 
The Stoughton Police Department urged residents to avoid driving in the city because of numerous fallen trees blocking the roadways and flooding.
A heat advisory was also in effect for Dane and several other counties until 7 p.m. 
State Journal Reporter Erin Gretzinger contributed to this report. 
Photos: Check out these epic shots of past Madison-area storms
Tornado leaves Barneveld in ruins in 1984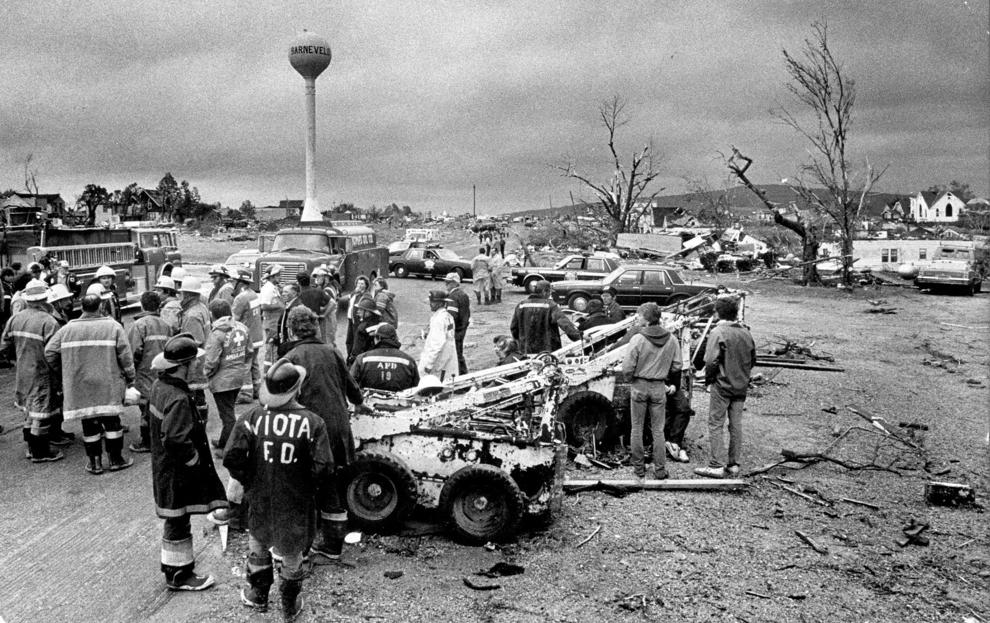 Barns destroyed in 1998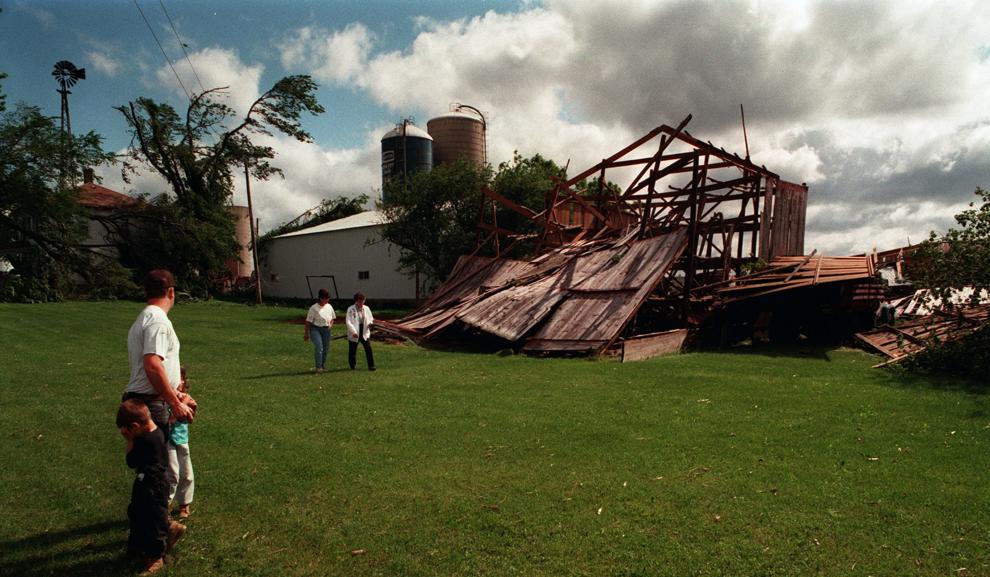 Record-breaking storm hits in April 1973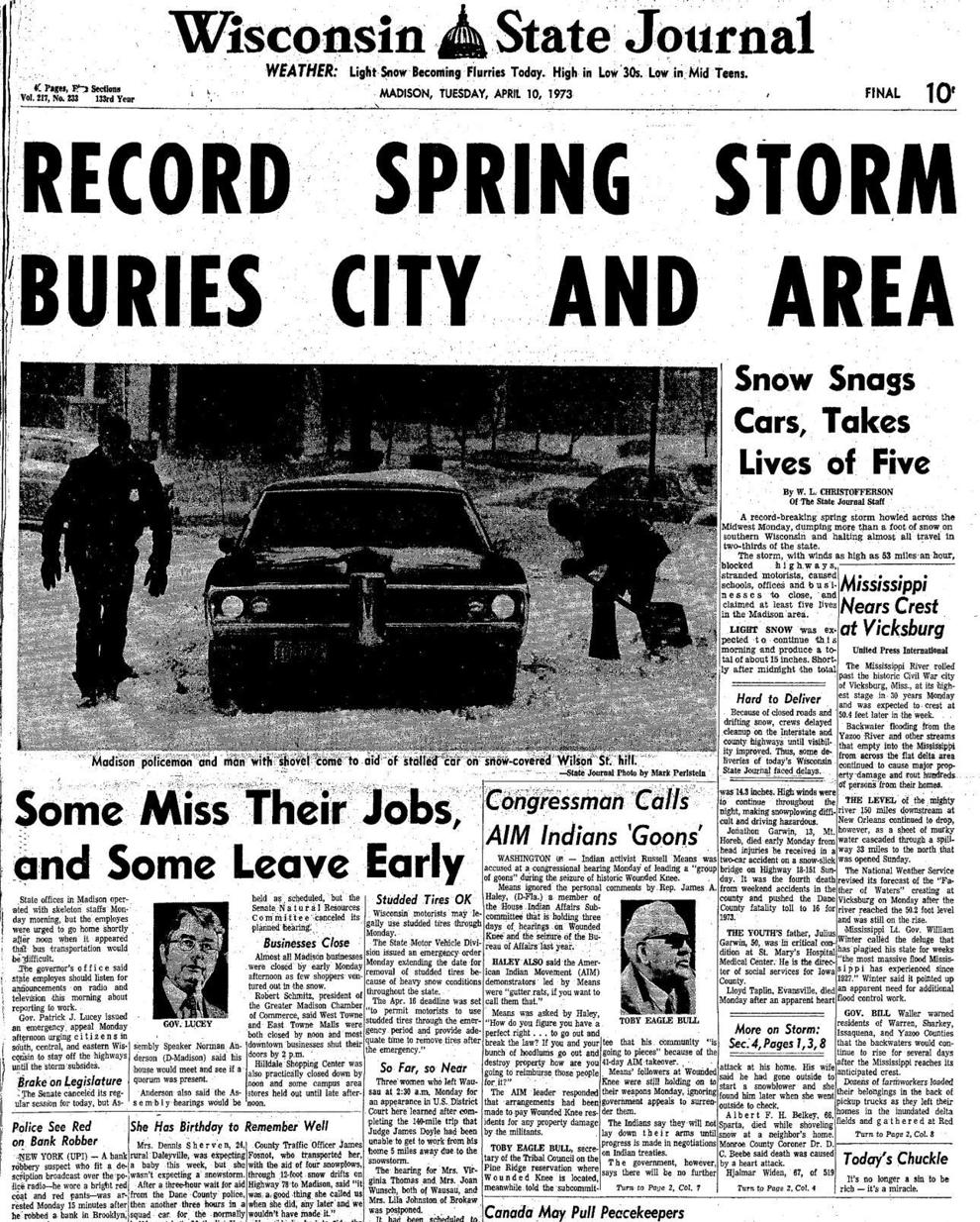 Storm downs trees in 2006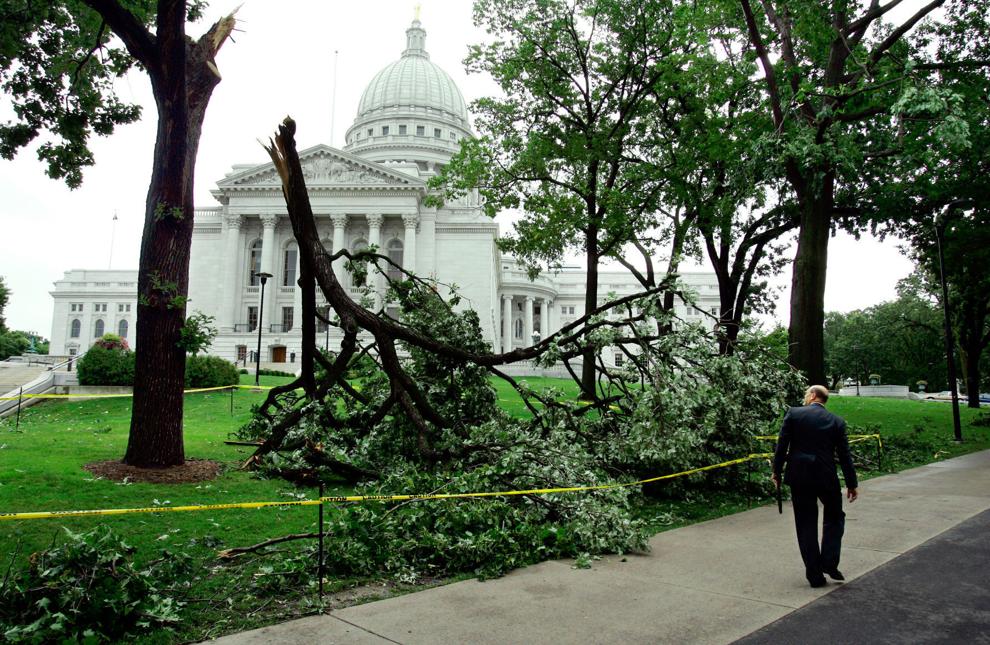 High winds uproot tree in 2003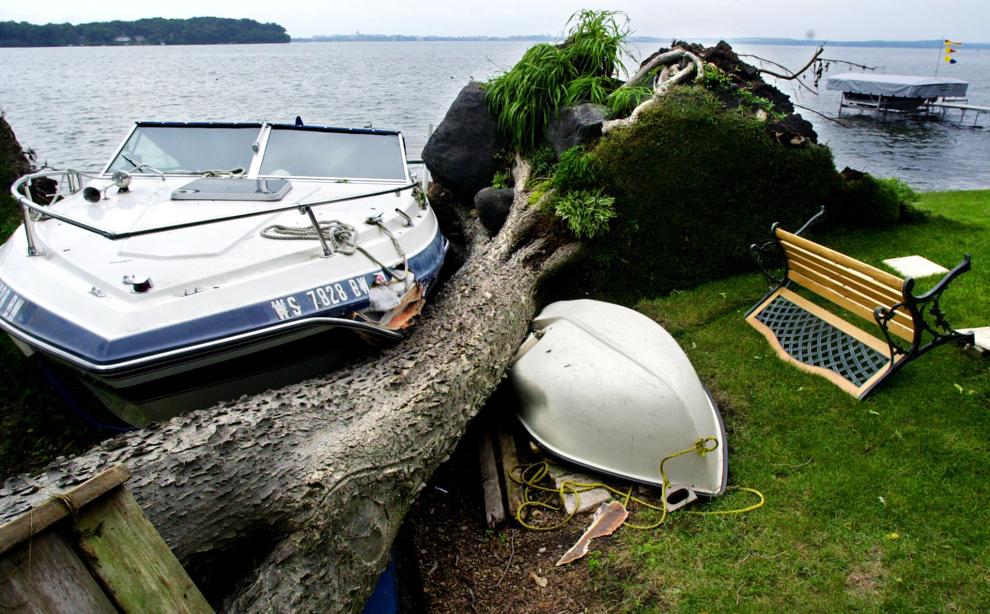 Maple Bluff hit hard in 2003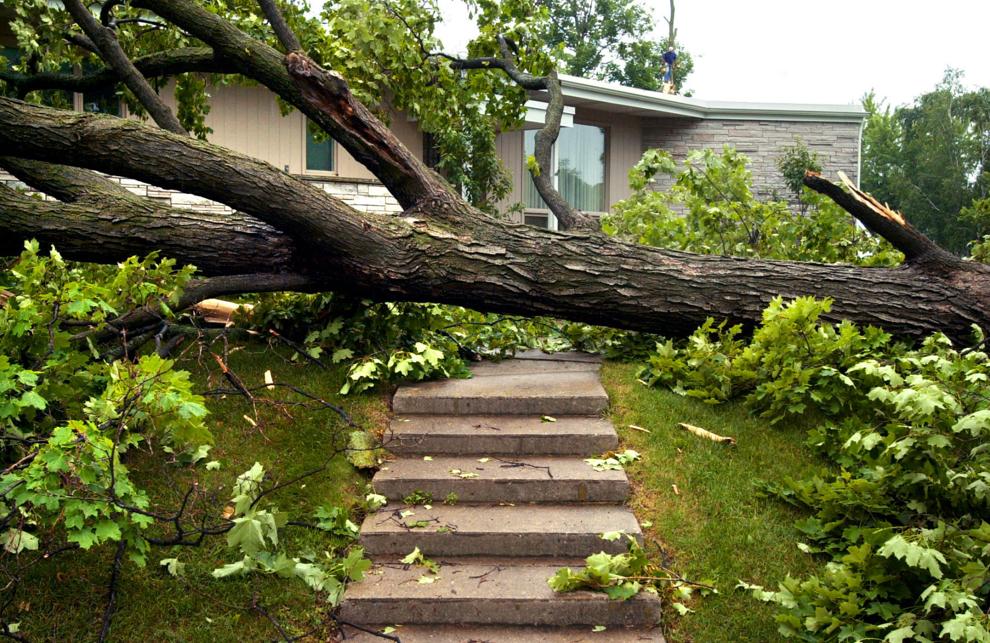 Tornadoes rip through Stoughton in 2005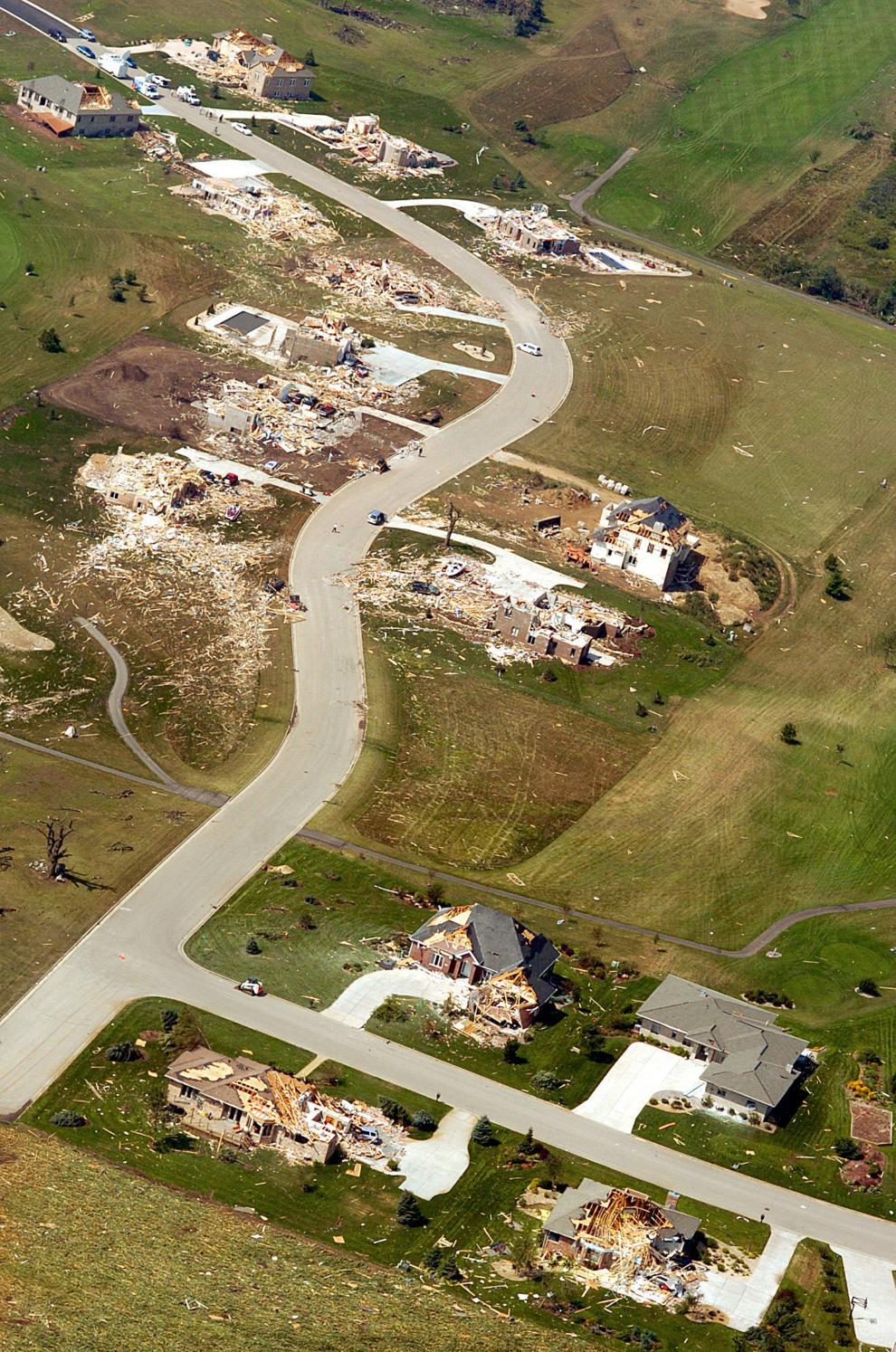 Tornadoes rip through Stoughton in 2005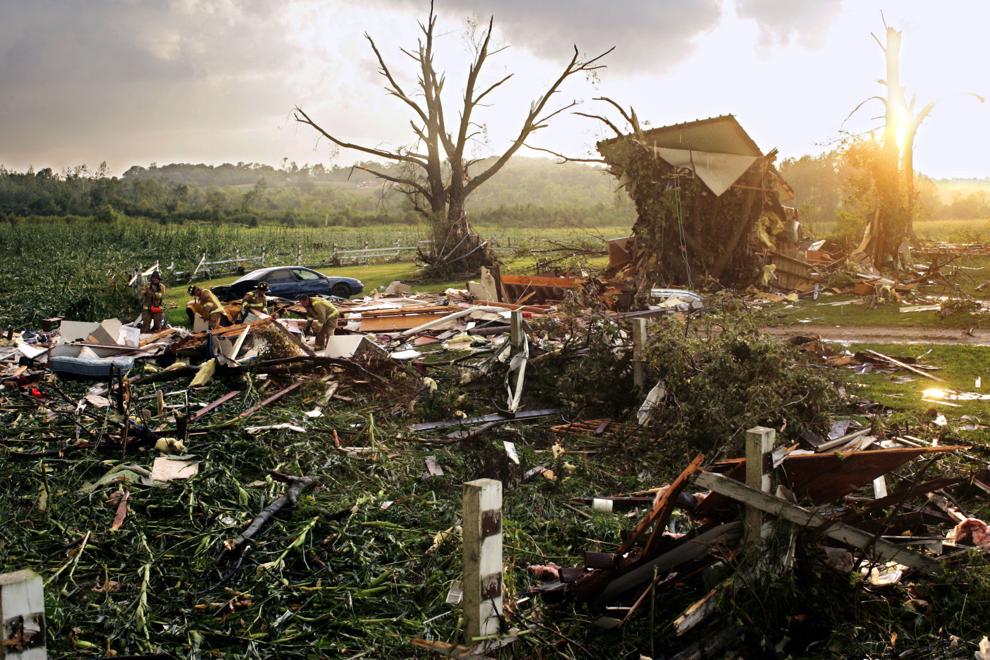 Branch breaks through wall in 2006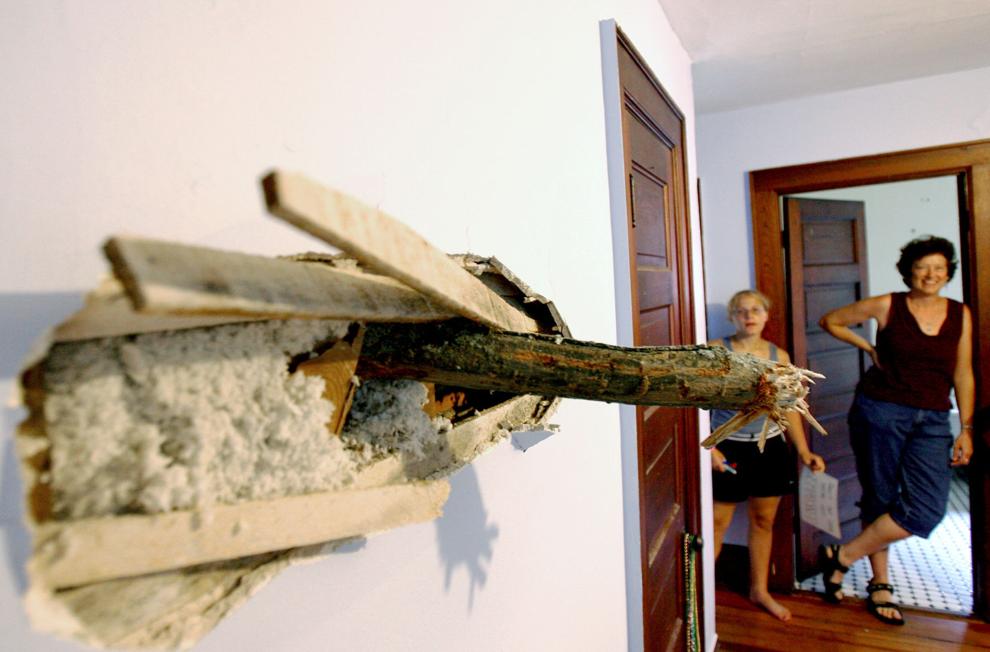 Strong storms hit Dane County in June 2010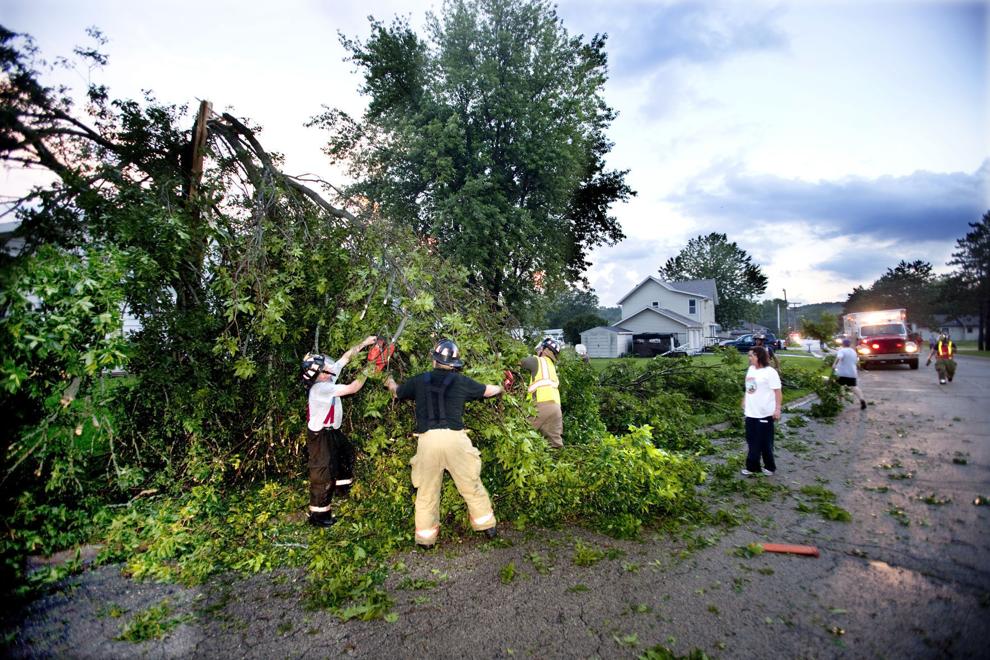 Madison residents dig out from under 2012 snow storm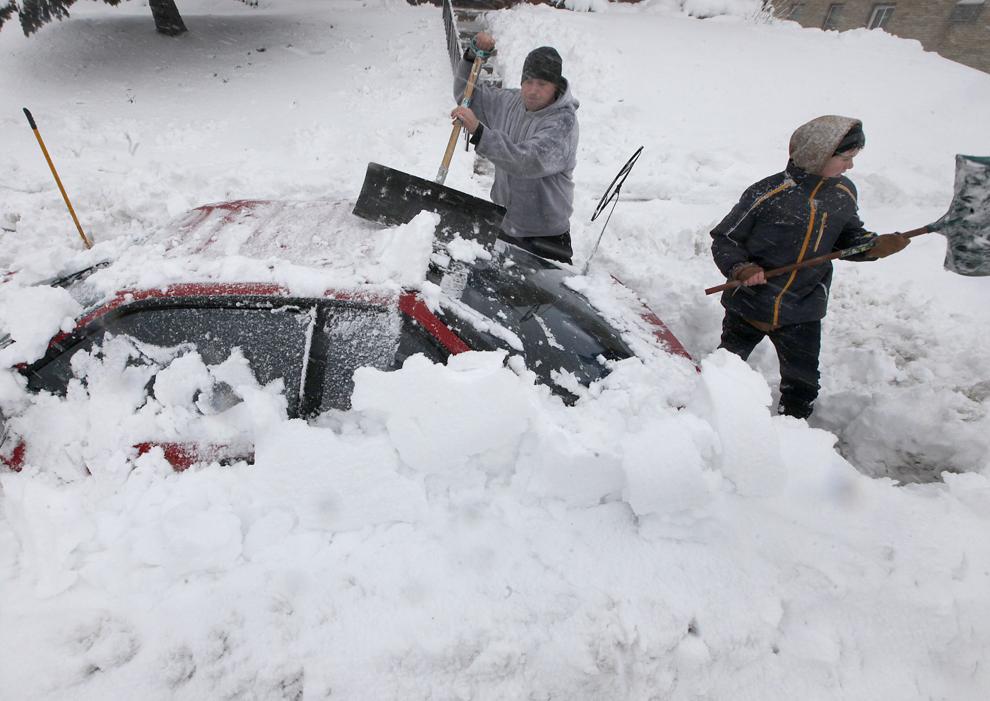 Bicyclist battles snow storm in 2013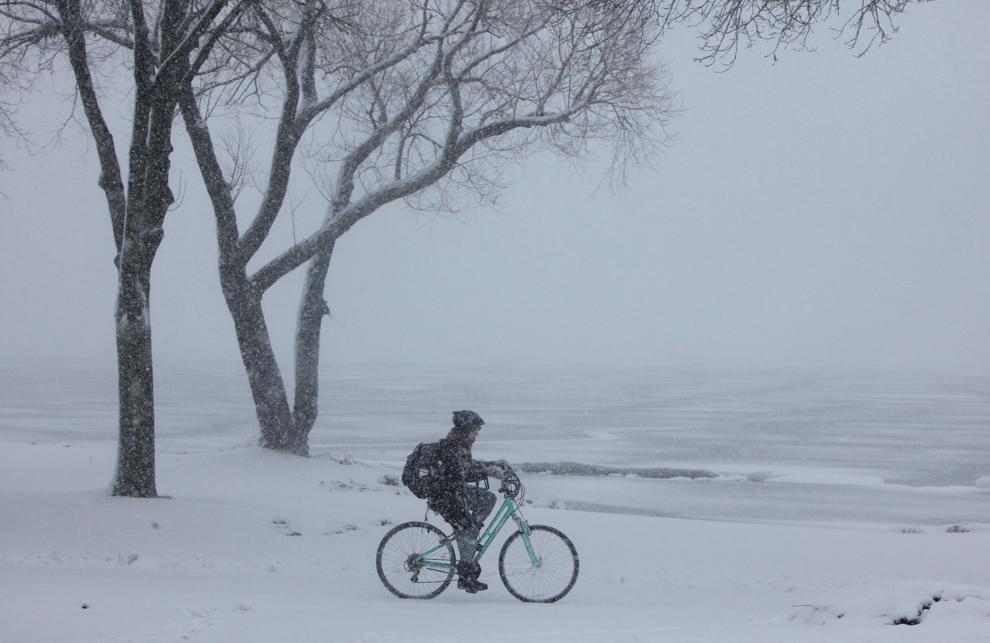 Snowfall sets a record on Jan. 30, 2013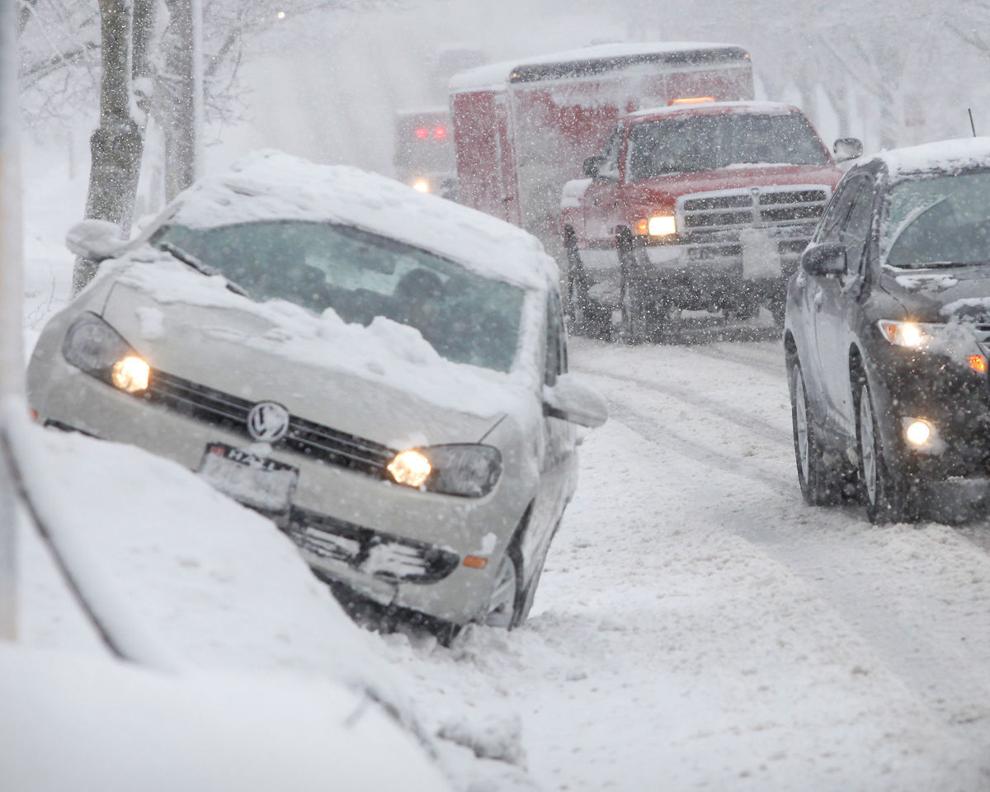 Crews clean up fallen trees in 2014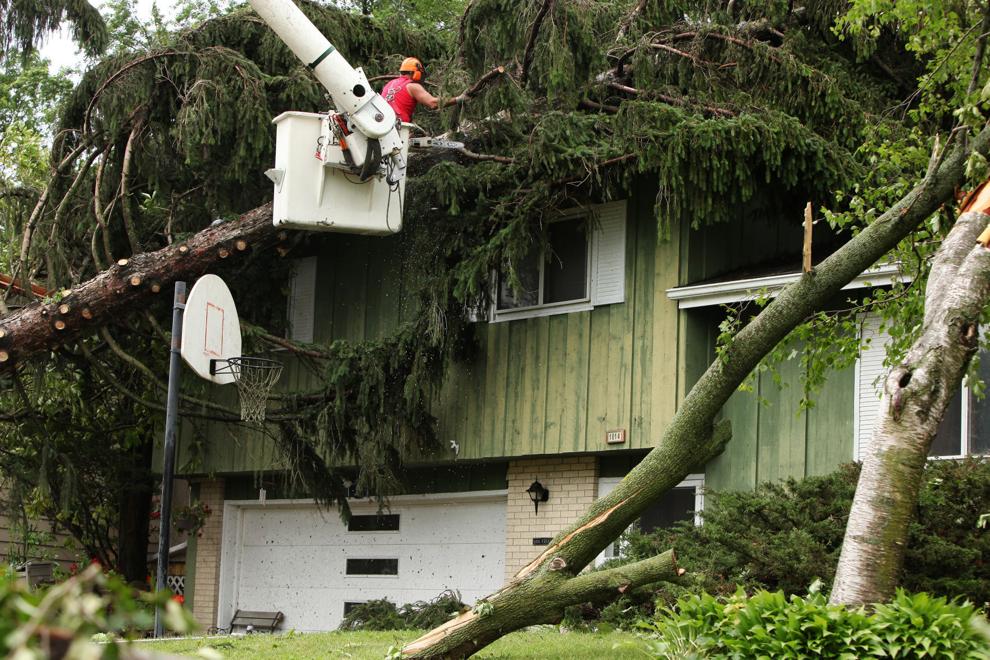 Heavy rains cause flooding in 2014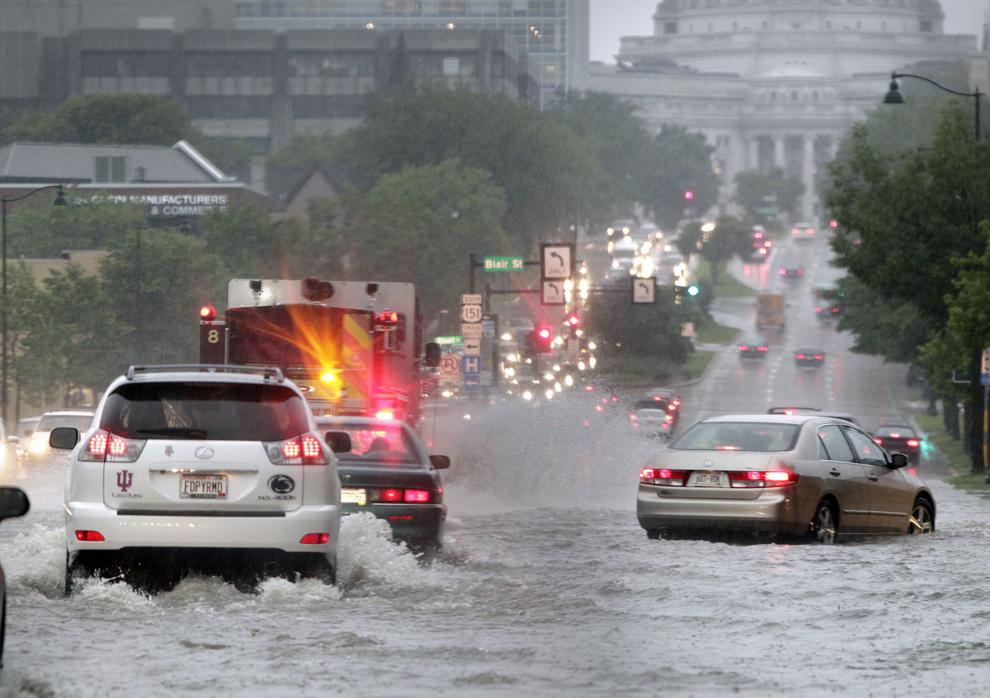 Overnight storm downs utility pole in 2014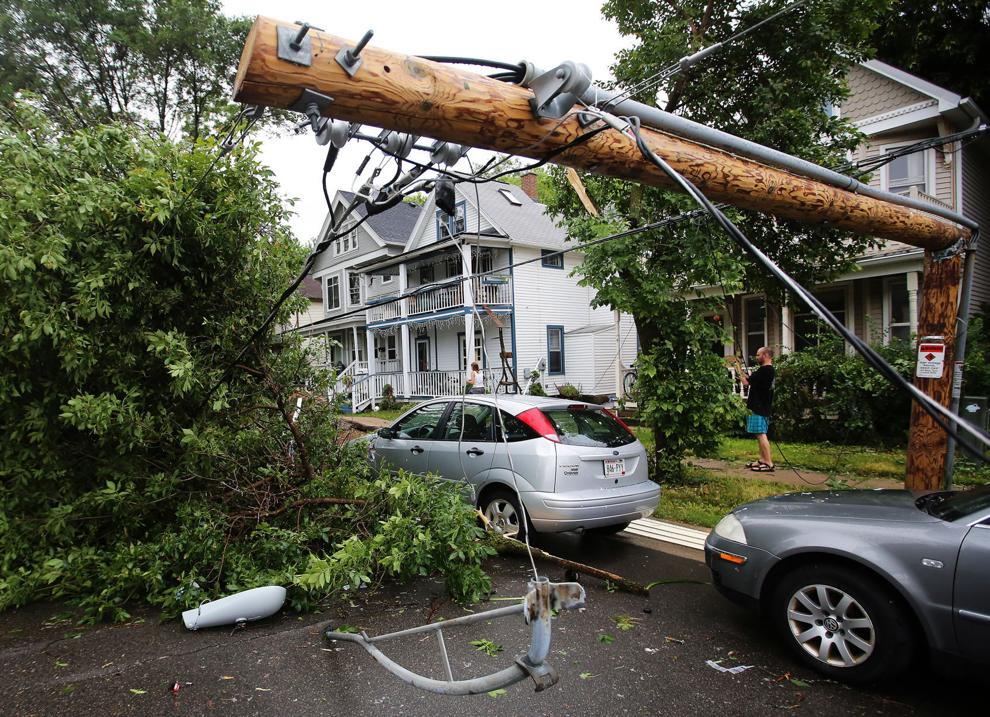 High winds damage road sign in 2016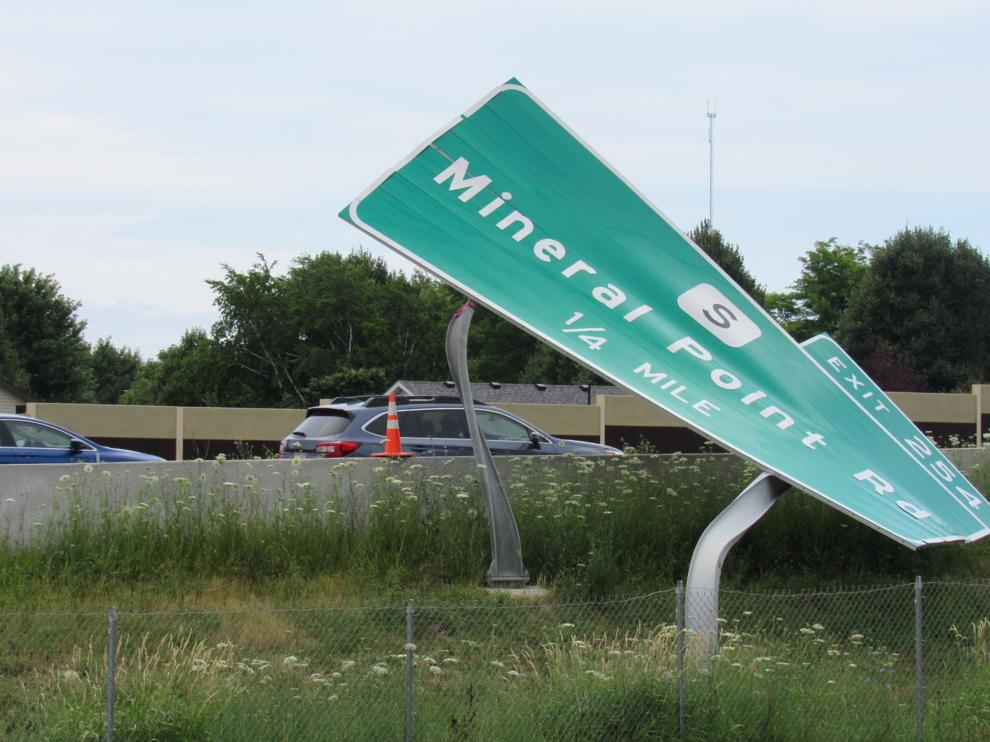 Snow storm slows Beltline traffic in 2016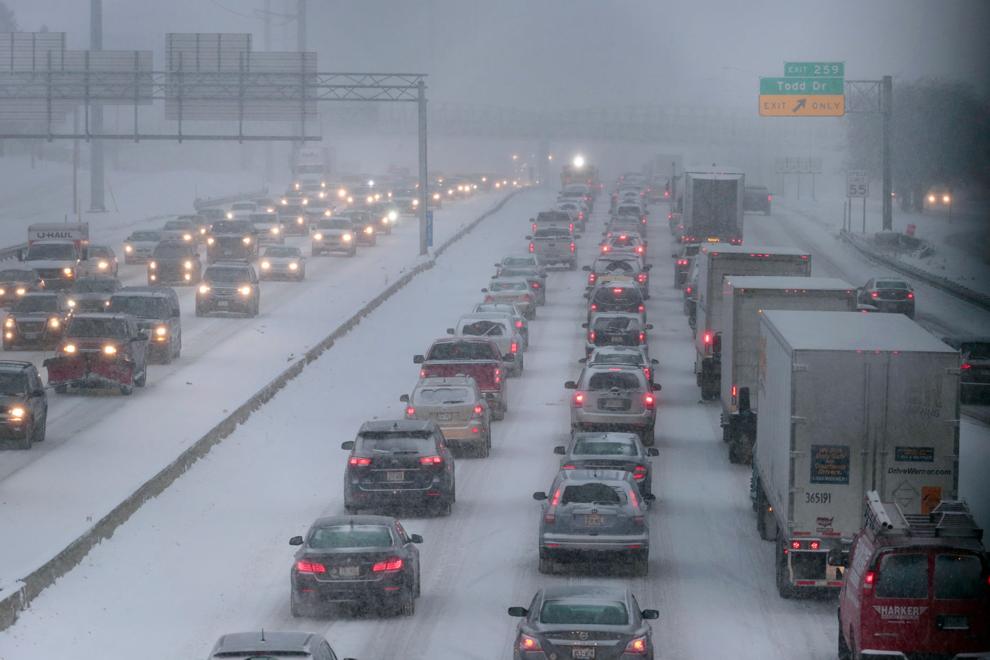 Student clears sidewalk after January 2017 storm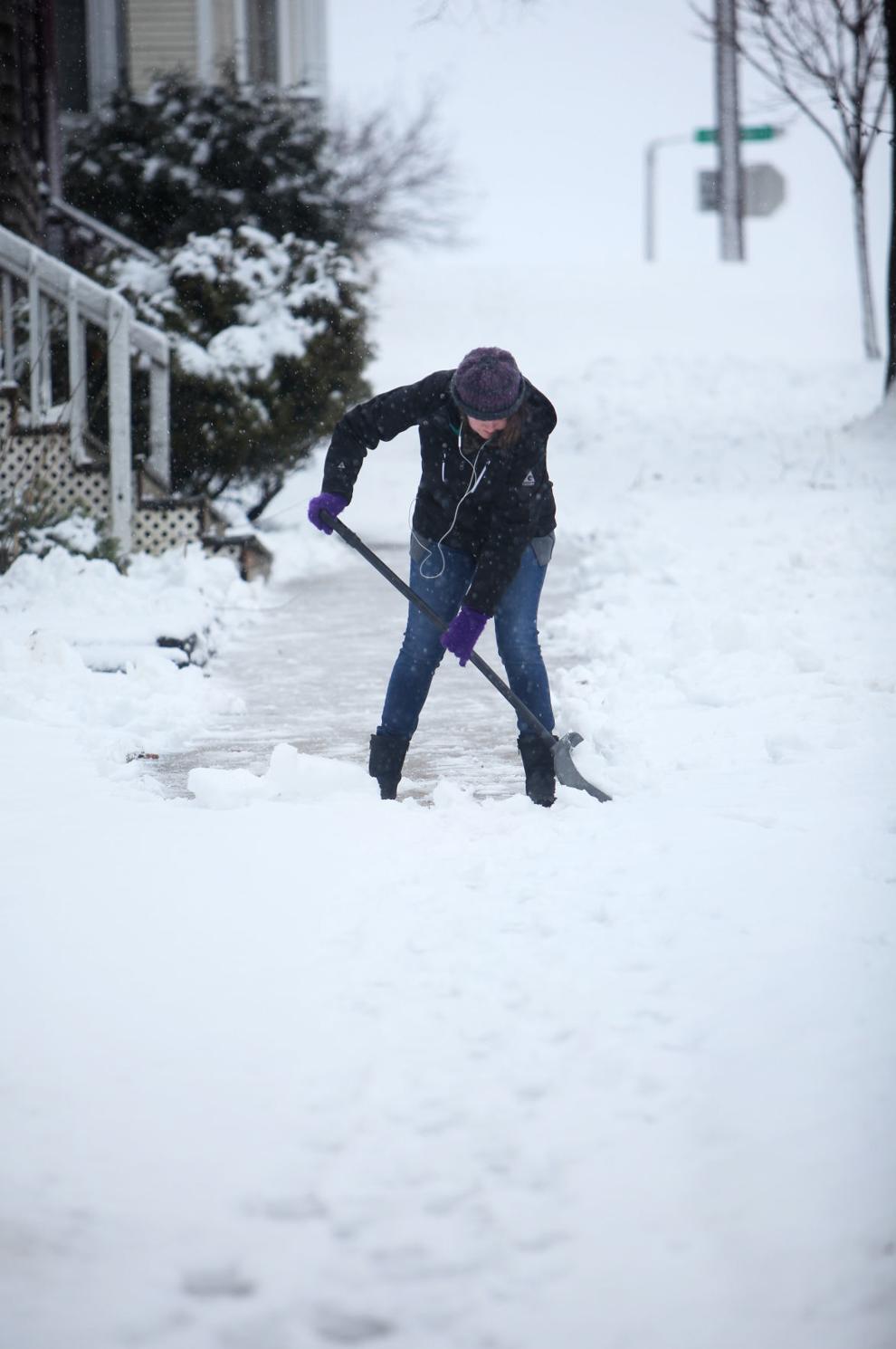 Storm clouds loom over area in May 2017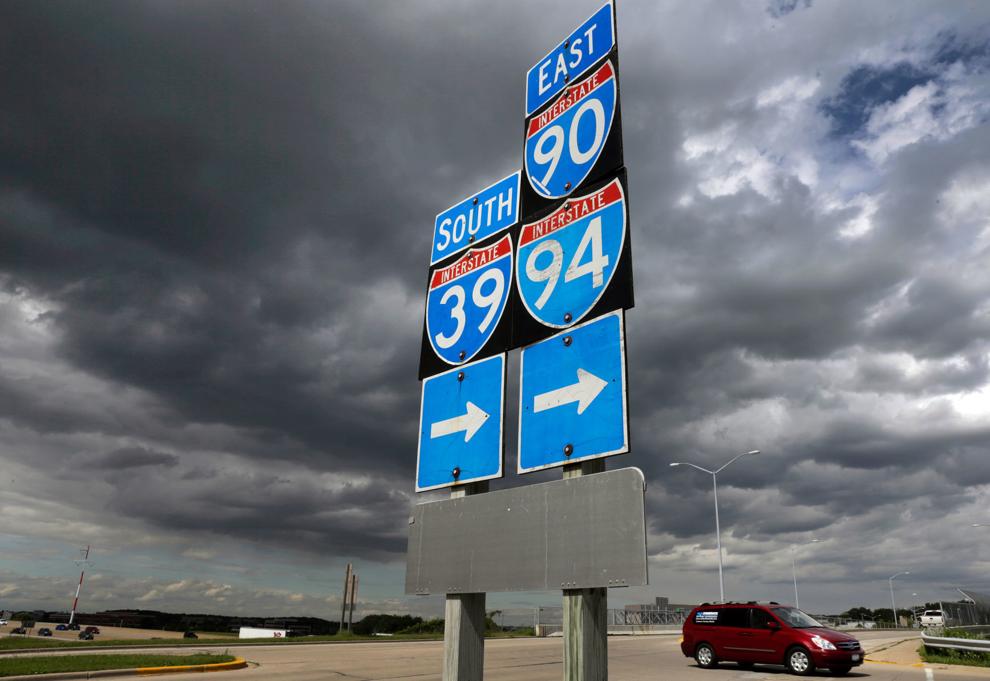 Highway 14 bridge washed out in 2018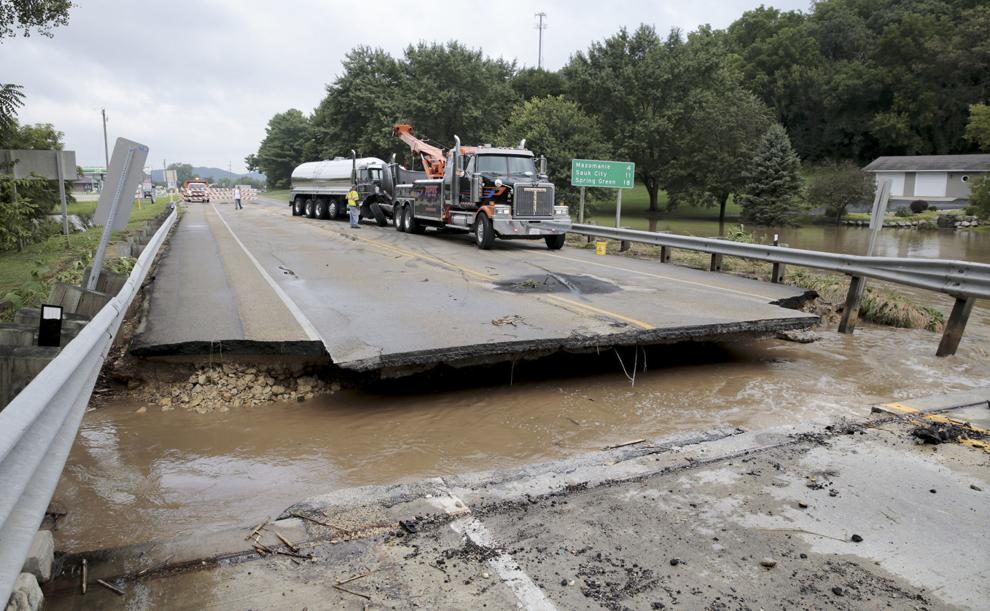 Flooding in Tenney Park in 2018