A farmer in Nebraska was just trying to transfer some corn from one place to another when he accidentally stepped into a hole. The hole happened to be a grain auger.
Kurtis Kaser, 63, knew he had to act quick as his leg was getting pulled into the machine.
"I didn't know what to do and I didn't know how long I would keep my consciousness either, I about gave up but then I remembered I had my pocket knife," Kaser told CNN.
Kaser was at the farm by himself in Pender, located near the Iowa border, about three and a half weeks ago, when he had to make the split decision to cut off his leg.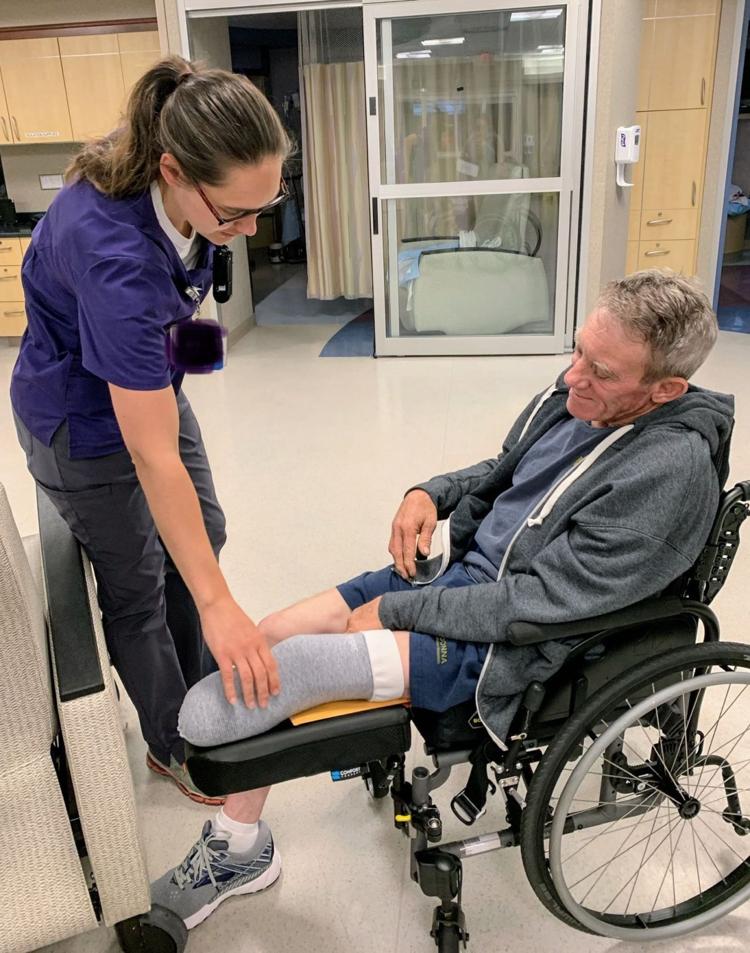 "I didn't have a phone on me, I didn't know where it had gone, so I just started cutting with the knife," he said. "I knew I was done cutting because I felt a funny feeling, maybe it was a tendon I cut."
The farmer said shortly after, he proceeded to crawl towards his house using his elbows so he could reach a phone to call for help.
"I stopped for a little bit but I didn't want to stop for long in case I passed out, there was no way for me to get help, everyone was gone at the time, I just did what I had to do and they (first responders) got me in a helicopter," he said.
He was rushed to Bryan Medical Center and stayed there for about a week before transferring to Madonna Rehabilitation Center, where he underwent physical therapy.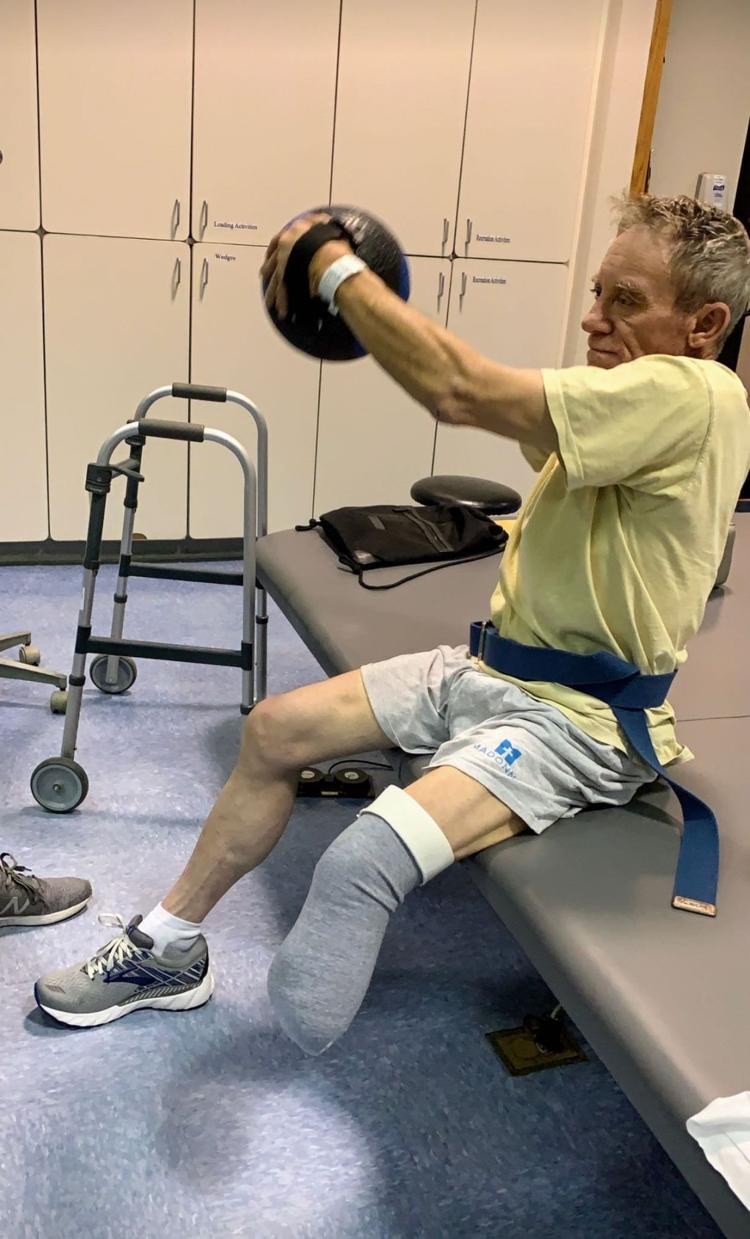 "I was 45 minutes away from home when this happened, they were flying him away as I was arriving and I didn't get to see how he was doing before that," his wife, Lori, told CNN. "I am just glad he's here with us."
This isn't the first time Kaser has had a scare like this on the farm.
"These accidents happen all the time, when I was a sixth grader my other leg got stuck in a tractor, only my skin suffered that time," he said. "We're kind of used to this around here."
Kaser said he doesn't remember how long the whole ordeal lasted but when he returned home from the rehabilitation hospital on Friday, he was shocked to realize how far he had crawled.
"Everyone asks me why I am so calm about the situation and the truth is, when I was in Madonna (the rehabilitation hospital), I saw so many people who will probably never be able to walk again and I know I will be able to walk mildly normal, I'm fortunate."
His wife said they are now adjusting to the new lifestyle and within time they know everything will be back to normal. Once his leg is finished healing, he'll be fitted for a prosthetic and Kaser told CNN affiliate KETV that he'll be back to farming in no time.
---
Which jobs are the most dangerous?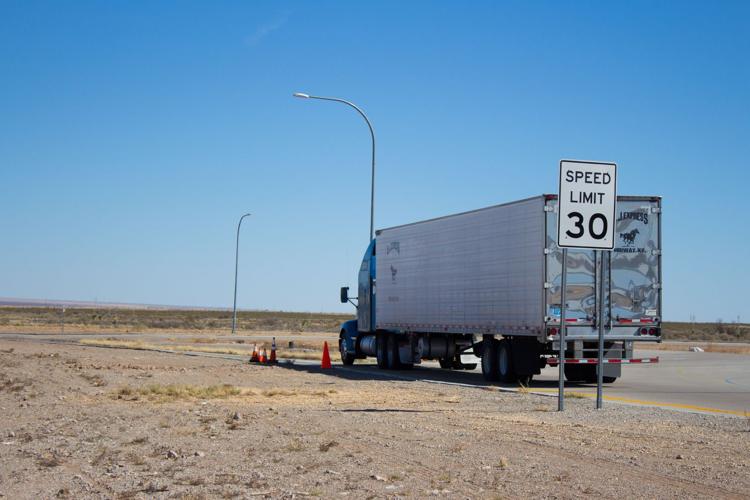 There were 4,836 fatal work injuries in the U.S. in 2015, according to a report from the Bureau of Labor Statistics. That's the highest total number of work fatalities since 2008.
Transportation accidents were overwhelmingly the leading cause of death, with roadway incidents alone accounting for more than 25 percent of all fatalities. Falls, slips and trips were the second leading cause of death, responsible for 800 fatal work injuries in 2015.
But which jobs were the most dangerous? Reality shows like "Ice Road Truckers" and "Ax Men" have popularized a certain image of high-danger jobs. While there's no denying the risks of logging or arctic trucking, many of America's most dangerous occupations are more mainstream.
Using data from the BLS' Census of Fatal Occupational Injuries, the following is a look at the occupations with the most fatalities per 100K workers in 2015. For context, also included is the total number of fatalities and the total hours worked for each job.
Although the ranking provides a useful overview of some of America's deadliest jobs, it is by no means definitive. The BLS only included jobs with at least 15 reported work fatalities in 2015 and 40 million or more work hours (20,000 full-time equivalent employees), so some dangerous occupations may be excluded if they're too small. It's also worth noting that some jobs pose long-term health risks to workers, such as radiation exposure, which is not captured in the BLS' figures.
Note: The Census of Fatal Occupational Injuries fatality counts exclude illness-related deaths unless precipitated by an injury event.
15. Taxi Drivers and Chauffeurs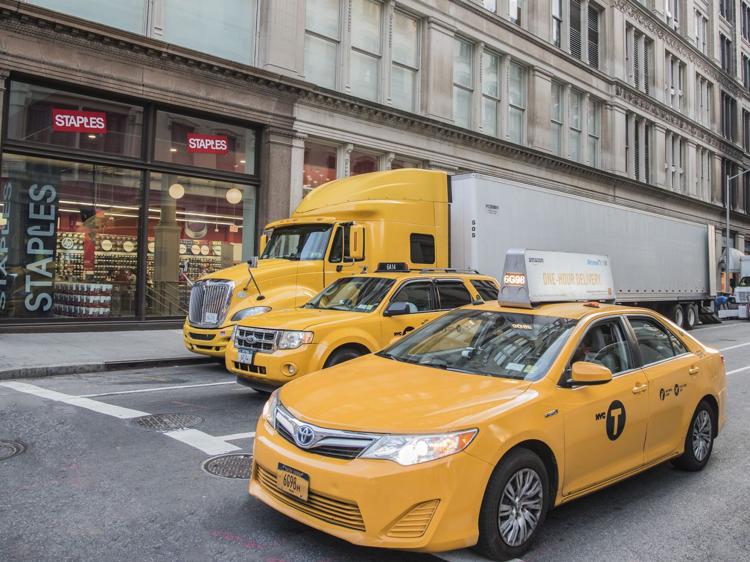 Fatal injury rate (per 100K workers): 13.4
Number of fatalities in 2015: 54
Total hours worked (millions): 807
14. Grounds Maintenance Workers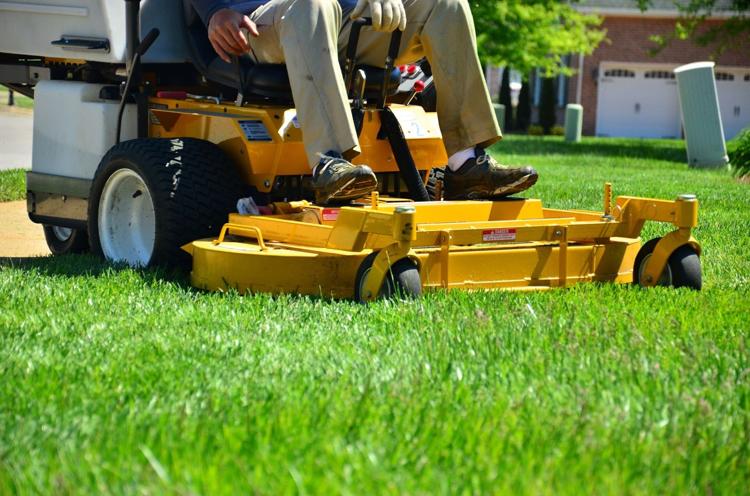 Fatal injury rate (per 100K workers): 15
Number of fatalities in 2015: 183
Total hours worked (millions): 2,347
13. Construction Laborers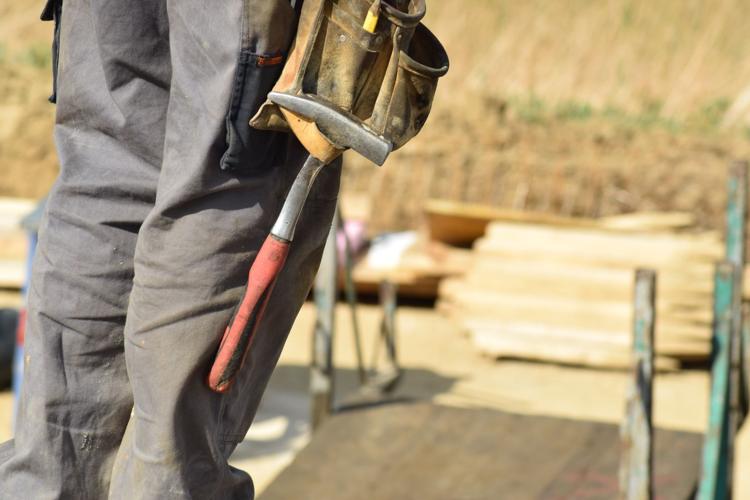 Fatal injury rate (per 100K workers): 15.6
Number of fatalities in 2015: 235
Total hours worked (millions): 3,022
12. First-Line Supervisors of Construction Trades and Extraction Workers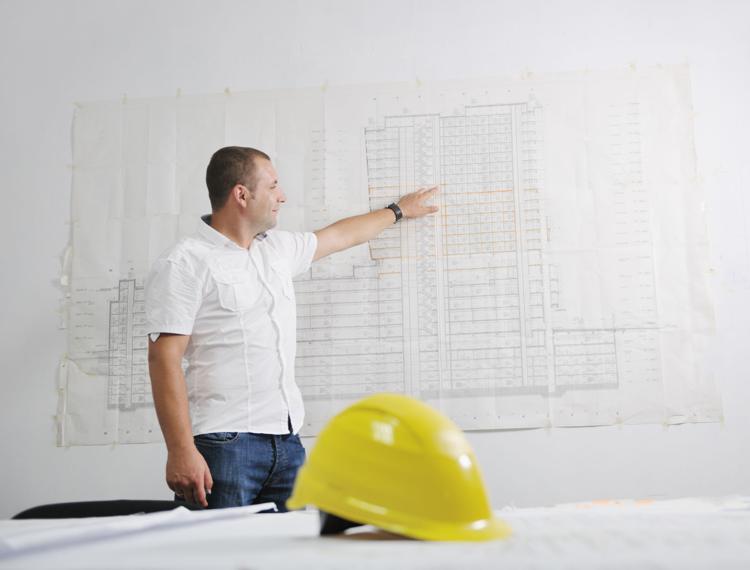 Fatal injury rate (per 100K workers): 16.1
Number of fatalities in 2015: 123
Total hours worked (millions): 1,531
11. First-Line Supervisors of Landscaping, Lawn Service and Groundskeeping Workers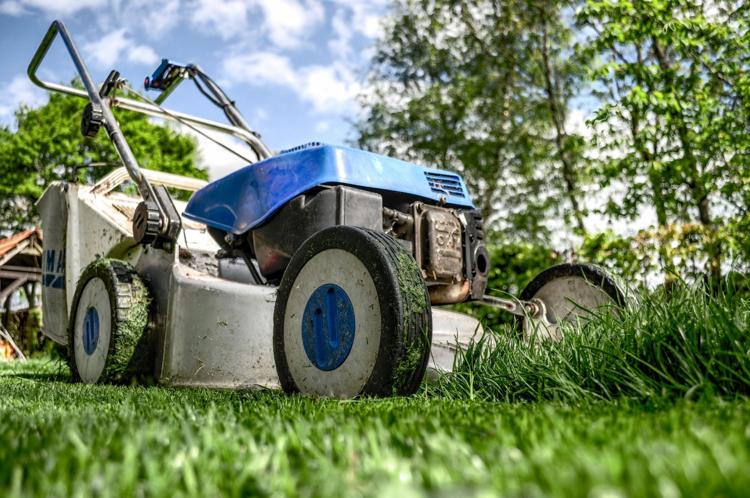 Fatal injury rate (per 100K workers): 18.1
Number of fatalities in 2015: 38
Total hours worked (millions): 419
10. Electrical Power-Line Installers and Repairers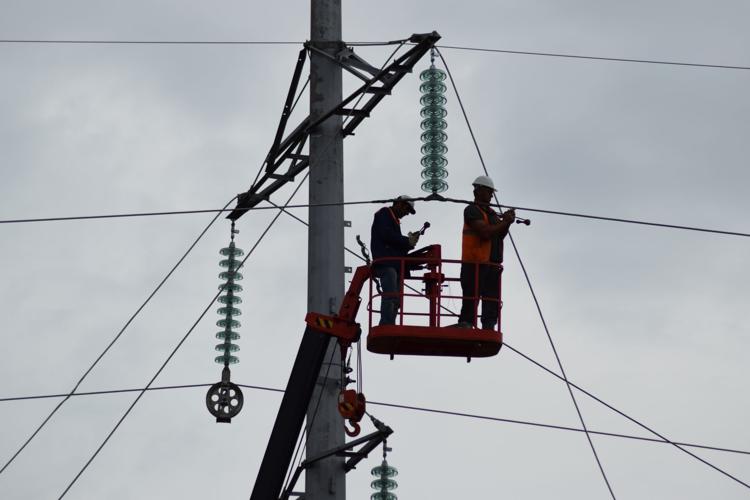 Fatal injury rate (per 100K workers): 20.5
Number of fatalities in 2015: 26
Total hours worked (millions): 254
9. Miscellaneous Agricultural Workers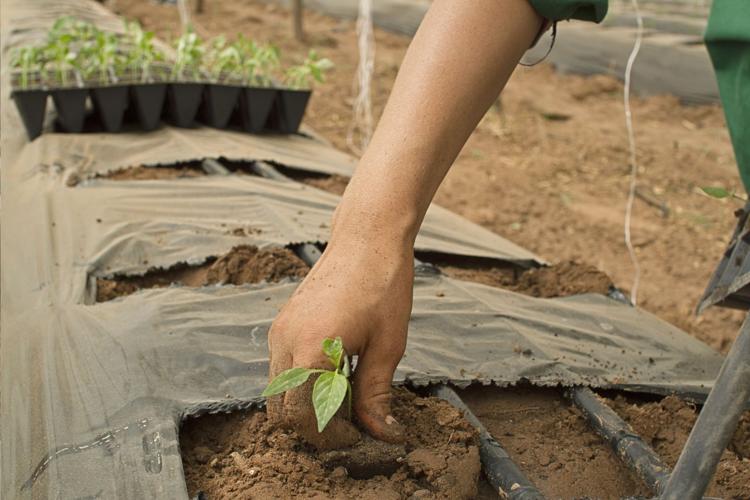 Fatal injury rate (per 100K workers): 20.6
Number of fatalities in 2015: 174
Total hours worked (millions): 1,553
8. Farmers, Ranchers and Other Agricultural Managers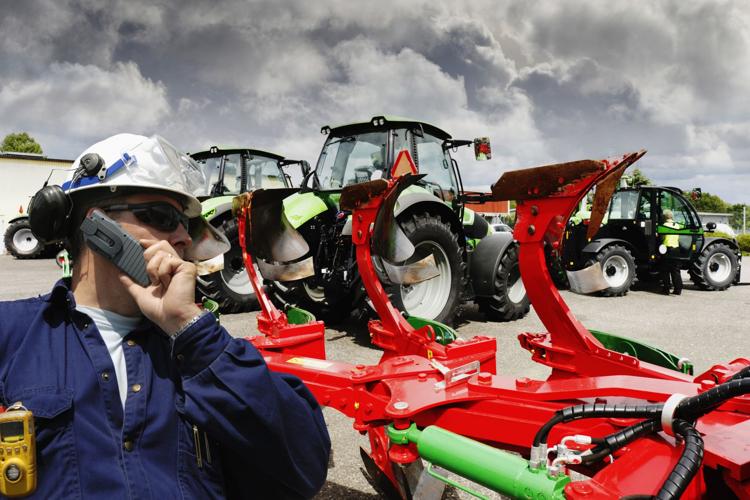 Fatal injury rate (per 100K workers): 22.0
Number of fatalities in 2015: 252
Total hours worked (millions): 2,263
7. Drivers, Sales Workers and Truck Drivers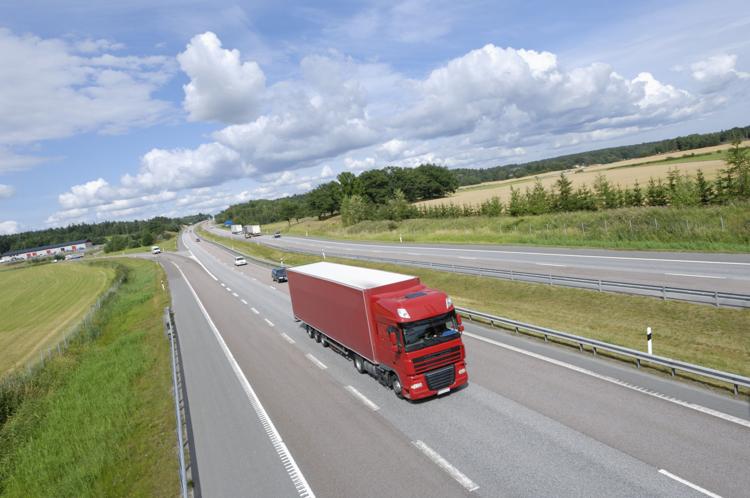 Fatal injury rate (per 100K workers): 24.3
Number of fatalities in 2015: 885
Total hours worked (millions): 7,288
6. Structural Iron and Steel Workers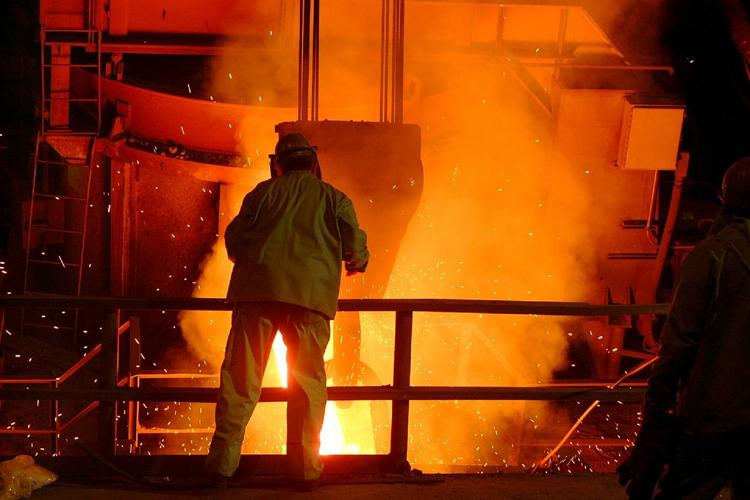 Fatal injury rate (per 100K workers): 29.8
Number of fatalities in 2015: 17
Total hours worked (millions): 114
5. Refuse and Recyclable Material Collectors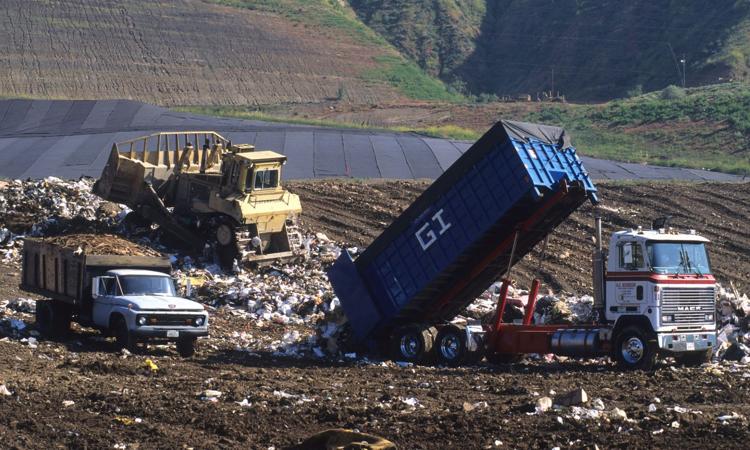 Fatal injury rate (per 100K workers): 38.8
Number of fatalities in 2015: 33
Total hours worked (millions): 170
4. Roofers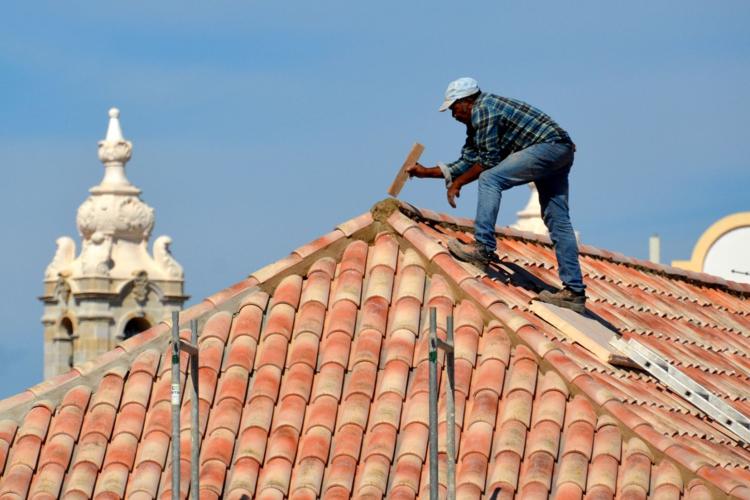 Fatal injury rate (per 100K workers): 39.7
Number of fatalities in 2015: 75
Total hours worked (millions): 378
3. Aircraft Pilots and Flight Engineers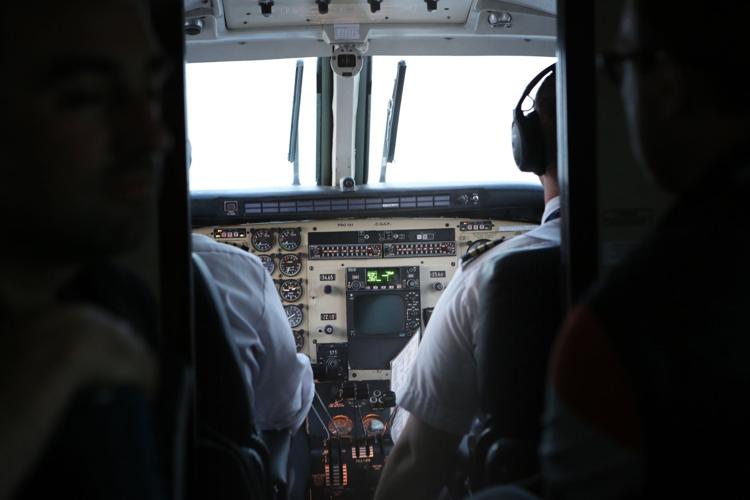 Fatal injury rate (per 100K workers): 40.4
Number of fatalities in 2015: 57
Total hours worked (millions): 267
2. Fishers and Related Fishing Workers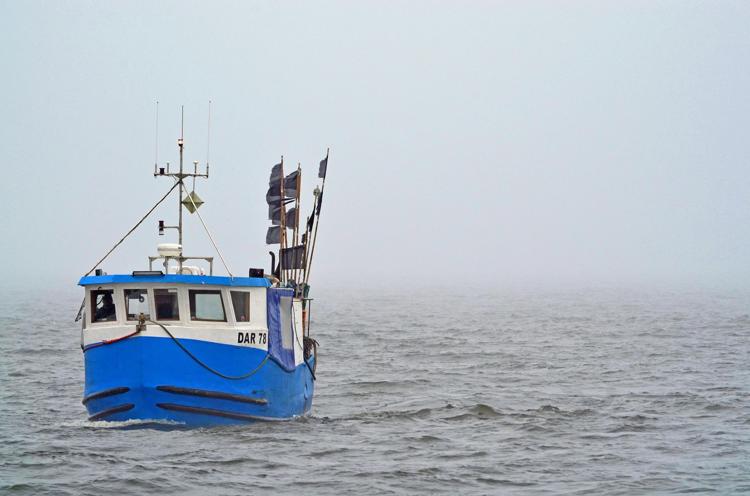 Fatal injury rate (per 100K workers): 54.8
Number of fatalities in 2015: 23
Total hours worked (millions): 84
1. Logging Workers
Fatal injury rate (per 100K workers): 132.7
Number of fatalities in 2015: 67
Total hours worked (millions): 101