Alex Lasry, senior vice president of the Milwaukee Bucks, said that during his campaign for Sen. Ron Johnson's seat he's prioritizing places that have been neglected by the major political parties.
"The biggest thing is showing up," Lasry said during an interview with the Baraboo News Republic Thursday afternoon in the lobby of Ho-Chunk Gaming Wisconsin Dells. That's why some of the first county-level political groups he visited — virtually — at the start of his campaign were from Sauk and Barron County, he noted.
"We're going to make sure that we're going to places that Democrats and Republicans have neglected, because I think what people are looking for is feeling … that they have a voice in government and that someone who is in the Senate is actually working for them and is a voice for them in D.C," he said.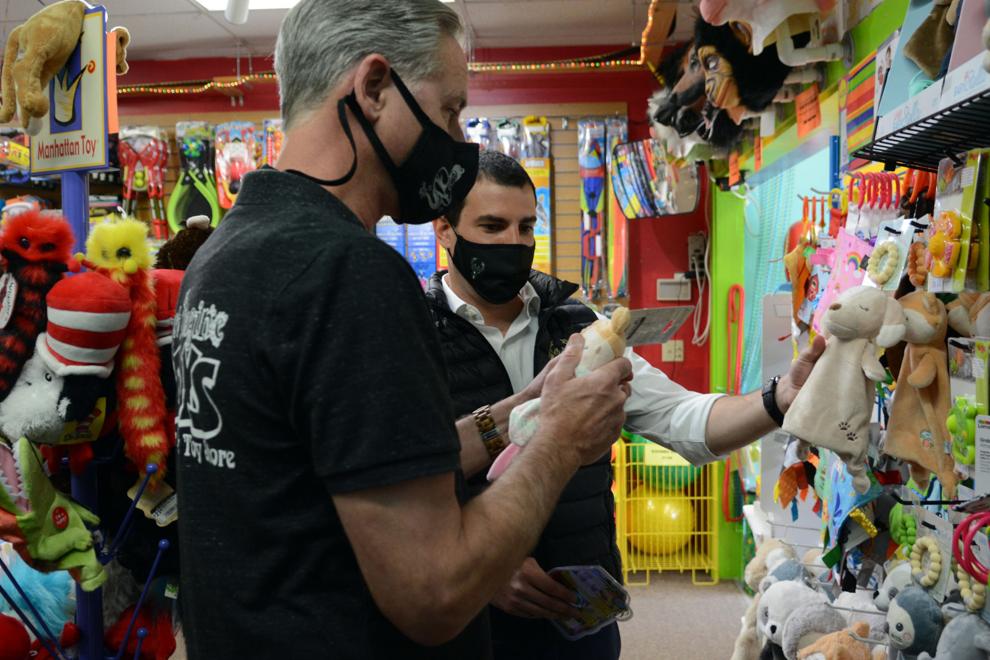 He was at the casino to address a Teamsters convention, said Mike Tate, a senior advisor to the campaign. Lasry also spent time in downtown Baraboo, eating at the Little Village Cafe and shopping at Just Imagine Toys for the daughter he and his wife are expecting this summer.
At 33, Lasry has lived in Wisconsin for about seven years, currently residing in Milwaukee. Though he has connections to Wall Street and wealth — his billionaire father co-owns the Bucks — Lasry said voters should consider who is supporting his campaign, pointing to Wisconsin natives like Milwaukee County Executive David Crowley. He loves the people of Wisconsin, the access to public lands and the diversity in both people and activities, he said, noting he and his wife are choosing to raise their family here.
Lasry is seeking the 2022 Democratic Party nomination in Wisconsin's U.S. Senate election against at least three other official candidates, including Wausau doctor Gillian Battino, State Treasurer Sarah Godlewski and Outagamie County Executive Tom Nelson, but his focus Thursday was on Johnson, R-Oshkosh. The senator hasn't yet announced whether he intends to run for re-election.
"I thought I could bring something different and unique to the race. You know, I think we need a change in Washington. For the last 10 years, we've had one U.S. senator," Lasry said, "and I'm running so that we can have a partner for Tammy Baldwin (D-Madison) in the U.S. Senate, but most importantly so that we can have a senator who's actually representing the people of Wisconsin and who's not going to just fight on their behalf but actually get stuff done and deliver some real results."
Lasry doesn't consider Johnson a true representative of Wisconsin residents. He said Johnson's "fealty to Donald Trump" and use of the Senate Committee on Homeland Security to promote conspiracy theories proves that he's not doing the job.
"He doesn't have an interest in actually doing the job of being a senator," Lasry said of Johnson. "He's not working with people in the Senate to pass anything or to accomplish anything ... and that's a problem because it puts us at a disadvantage as we're fighting for federal resources, as we're fighting for investment and opportunity to come to this state."
Lasry said his top priorities are raising the minimum wage to $15 an hour, protecting small farms and workers and spreading broadband access across Wisconsin. He said he supports Baldwin's Made in America Act and other legislation she's proposed to protect dairy farms. He also supports the Right to Organize Act, which he said "could be the no. 1 issue, to make sure that we're able to have unions that can bargain and have a say and a voice in where they're working."
When asked how he would accomplish these goals, he said he has a "track record of bringing people together to actually get things done," such as bringing the Democratic National Convention to Milwaukee and his work on the Fiserv Forum.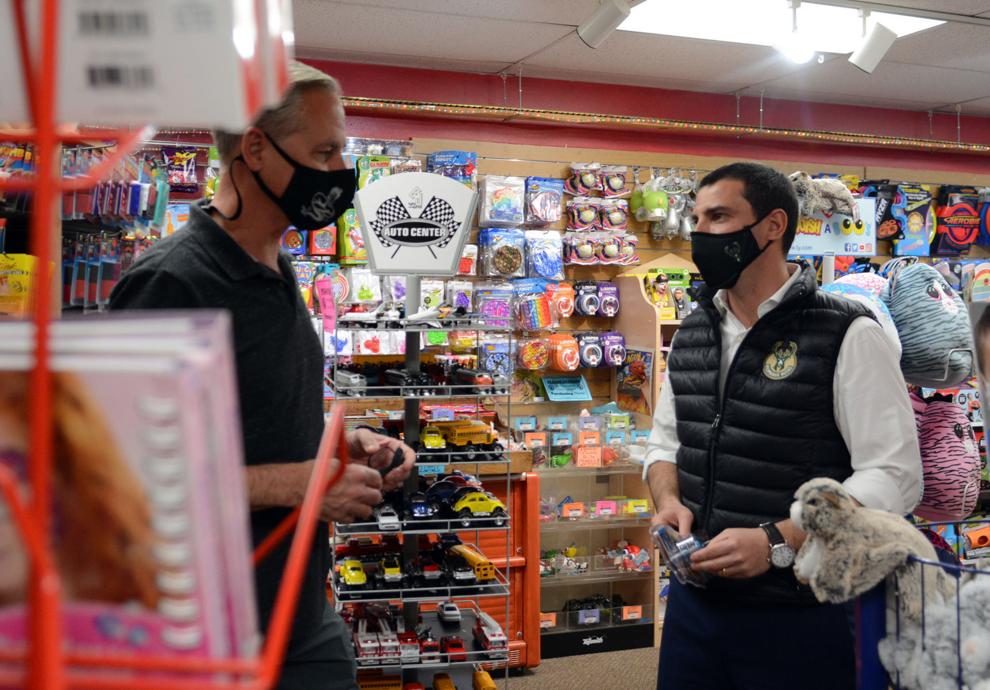 "Progressive values are good for business," he said. "Look at what we've been able to do in Fiserv Forum and with the Bucks. You know, we built it with unions, we pay a $15 minimum wage and that's been good for business."
Fiserv Forum also serves as an example of how jobs can be created at the same time as protecting the environment, Lasry said.
"There doesn't need to be this false choice between protecting the environment and creating jobs. Wisconsin should be at the forefront of that type of green manufacturing and green technology," he said.
On racial and social justice, he said he would vote for the George Floyd Justice in Policing Act if elected. Lasry marched in protests last summer against the police shooting of Jacob Blake, where he saw "people marching peacefully to have their voices heard."
Ex-police officer Derek Chauvin was convicted for George Floyd's murder on Tuesday.
"I think the jury got it right," Lasry said, adding that while Chauvin's conviction can't bring Floyd back to life, "I think what we need to use is this as a first step in making sure that the George Floyd bill gets passed so we can have true reform and then making sure that there's social, racial and economic justice for people everywhere."
---
Follow Susan Endres on Twitter @EndresSusan or call her at 745-3506.