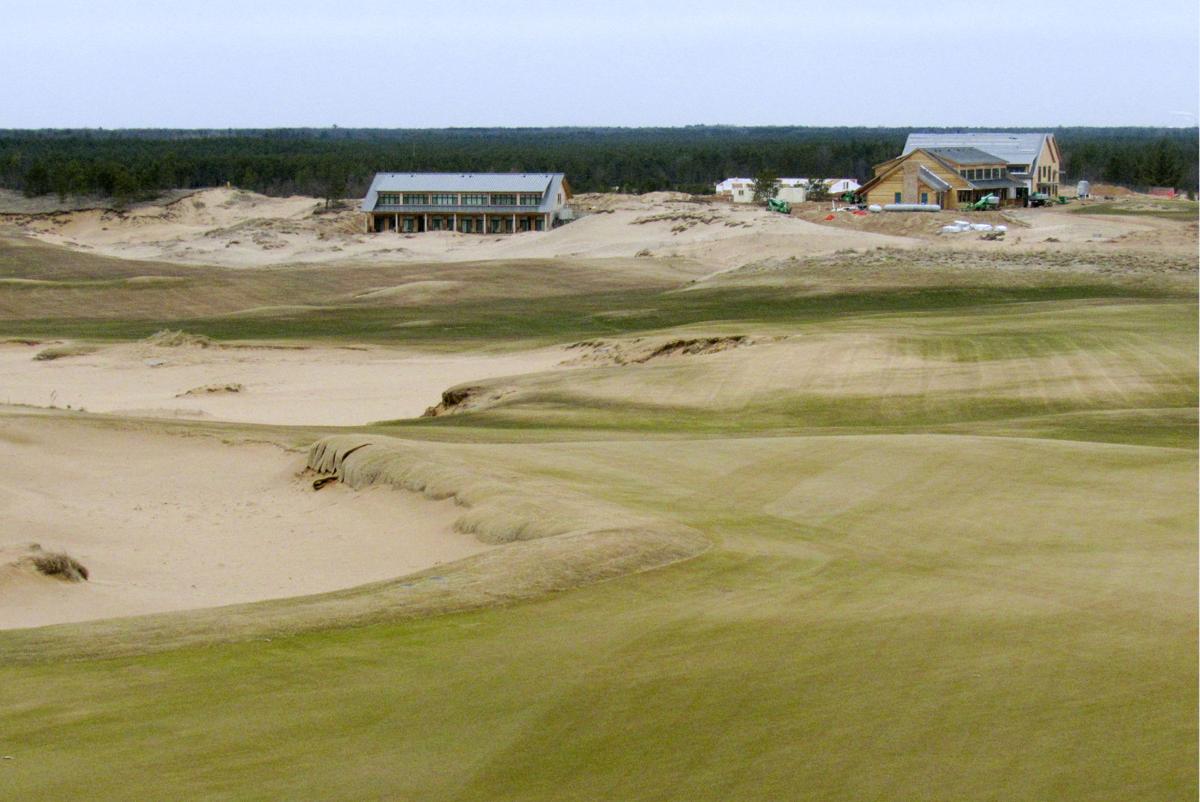 TOWN OF ROME — The Laurentide Ice Sheet did quite a number on Wisconsin.
As it advanced from the north, it created Glacial Lake Wisconsin, at 550,000 acres about four times the size of modern-day Lake Winnebago. As the Green Bay lobe of the glacier melted, a massive crack formed that rapidly drained the lake to the south, creating the dramatic rock formations of the Wisconsin Dells and the towering bluffs along the Lower Wisconsin River.
The old lake bed remains, along with piles of sand and a spectacular opportunity — hiding in plain sight for the past 14,000 years — that could pump hundreds of millions of dollars into the local economy.
Mike Keiser, one of the country's most accomplished golf course developers, wants to build up to five golf courses on 1,700 acres of land between Wisconsin Rapids and Adams-Friendship. In addition, he plans to restore an adjacent 7,200 acres for public use and bring it back to its natural state with jack pine, hill oak and prickly pear cactus that would improve the habitat for the endangered Karner blue butterfly and Kirtland's warbler.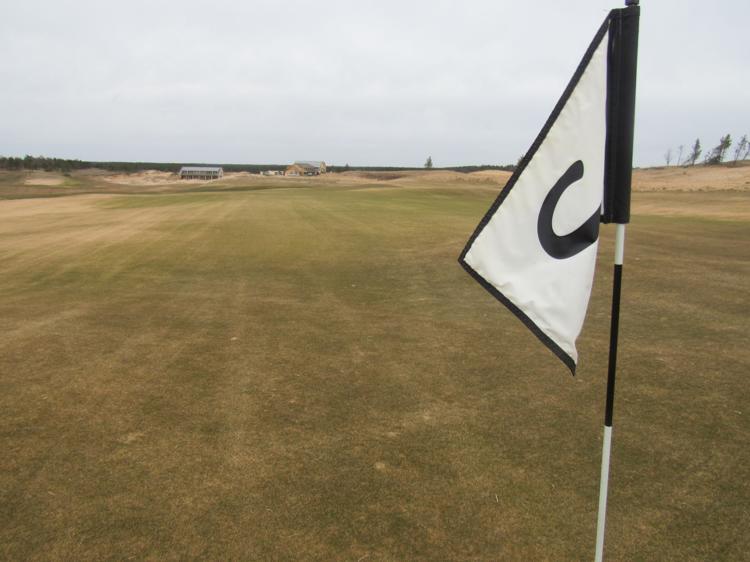 But the ambitious Sand Valley Golf Resort project also has community leaders here scrambling to improve infrastructure and amenities for the well-heeled who think nothing of spending $10,000 in a day to charter a cross-country jet and play a few rounds of golf. For years, the region has used its sandy soil to grow potatoes, cranberries and pine trees for pulp for the paper industry. The golf development is adding to that economy.
"The people of central Wisconsin do not have a sniff about how uniquely aware the rest of the country is about Sand Valley," said Rick Bakovka, president of the Regional Economic Growth Initiative of Central Wisconsin. "It's the biggest economic opportunity for our area in the last 50 years."
And it's all because of the sand.
'More than just golf'
In the early 2000s, Craig Haltom, who was working for Madison-based Oliphant Golf Construction, began scouring the state looking for a unique site for a golf course development when he found a large tract of land in Adams County owned by a timber company. But when the financial markets began to sour in 2007, Oliphant went out of business and the plans were set aside but not forgotten.
Haltom ultimately connected with Keiser, who purchased the property in 2013 and has 160 founder investors who each ponied up $50,000 for the project. Haltom and Mike Oliphant are also working together again and lead The Oliphant Cos., which began constructing Sand Valley in 2014 without an ocean or Great Lakes view.
"I like to think that we don't have an ocean, but we used to have something almost as big and that's left us that same ground that's so ideal for golf courses," Keiser told PGA Magazine in October. "It's sandy, fescue grass grows great, it drains well and it's easy to work with when you're shaping courses."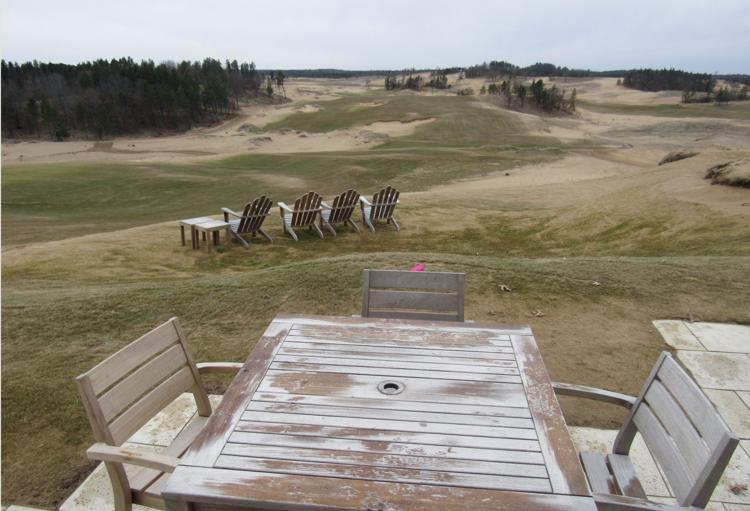 The first course, dubbed Sand Valley, designed by two-time Masters winner Ben Crenshaw and Bill Coore, will open its first full year of play next week. The second course, Mammoth Dunes, designed by David McLay Kidd, will open in June for what is called preview play, and a par-3 course is set to open in 2018.
The property includes two 12-room lodges; four cottages, each with four rooms; a $6 million, 30,000-square-foot clubhouse and lounge with 17 guest rooms; and one of the largest private wastewater treatment facilities in the state.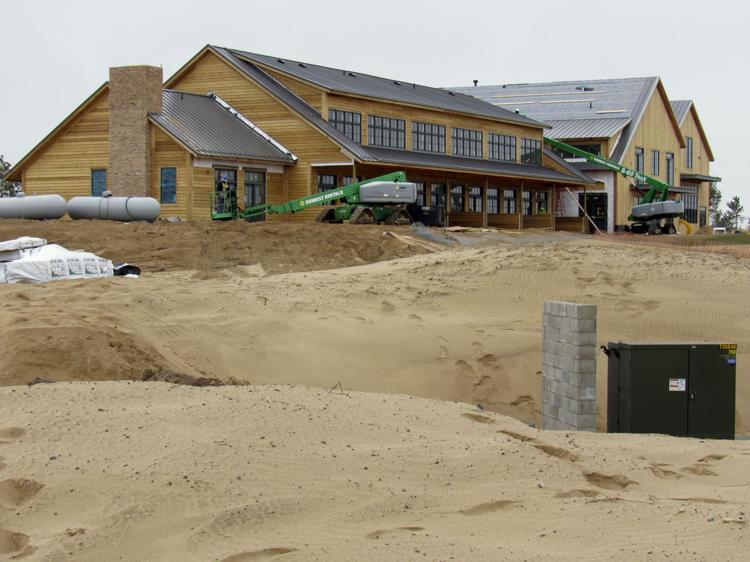 Town of Rome officials have estimated that the development, along with other housing and business projects nearby that could be created because of Sand Valley, could push the property value in the town from $750 million to over $1 billion by 2025 as investors tout the project and thousands of rounds of golf are played here each year. From last Labor Day through October, players came from 40 states and 10 countries for preview play on the Sand Valley course.
"This is more than just golf. This is a gateway to the rest of the world," said Bakovka, a lifelong resident of the area who shot his first buck when he was 17 years old on what is now the fifth hole. "The influx of people will lead to economic growth and parallel growth."
Last fall, 9,000 rounds were played at Sand Valley and 20,000 rounds could be played this year on the development's two courses, according to Sand Valley estimates. The number of rounds is expected to hit 40,000 in 2018.
'We're not prepared'
Local officials are trying to get a grasp on what that growth can look like for the economy of central Wisconsin.
The region has seen staggering job losses over the past 15 years in the paper industry and is trying to rebrand itself as a tourist destination. But there are concerns about a lack of accommodations, rental cars, restaurants and Alexander Field in Wisconsin Rapids. The city-owned airfield last fall had a steady stream of private planes and jets, some as large as a Gulfstream V, ferrying golfers eager to play Keiser's new course.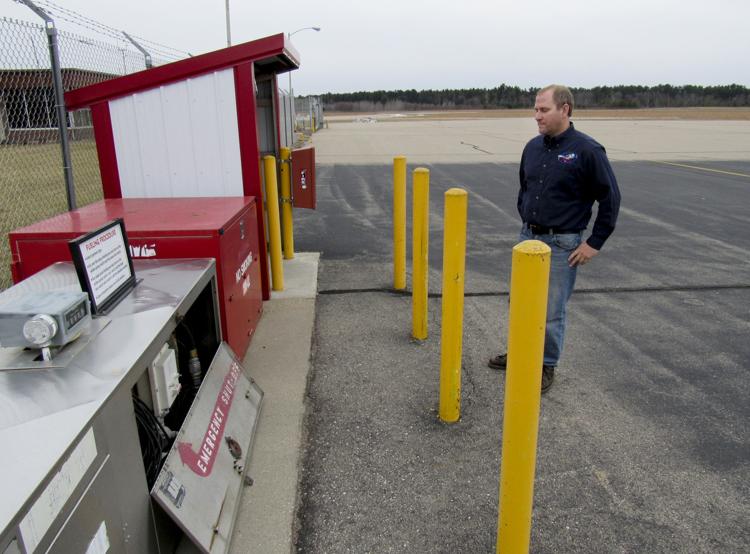 "In many ways we're not prepared for it," said Jeremy Sickler, the manger of the airport which is about a 20-minute drive from Sand Valley. "The types of services they need, the amount of space they need ... that's why we have long-range plans and some pretty significant funding requests in to the state."
City officials have identified nearly $7 million in airport improvement projects that include additional taxiways, larger aprons, plane parking areas and more fuel storage. In September, fuel sales surged 300 percent at the airport, which has only a 10,000-gallon underground fuel tank. Some jets of the type the field figures to service can hold more than 5,000 gallons of fuel. The small terminal building was built in 1973 and looks every bit the part.
That's why a contingent of local elected, administrative and economic development officials from the region are spending most of this week in Bandon, Oregon.
The seaside community of just over 3,000 people, 140 miles southwest of Eugene, Oregon, and 90 miles north of the California border, is home to Bandon Dunes. Like Sand Valley, the golf mecca is fairly isolated, was developed by Keiser and includes courses designed by McLay Kidd and Crenshaw and Coore. The first of five courses at Bandon Dunes opened in 1999. By 2009, three of its courses were among Golf Magazine's 50 best-built courses of the past 50 years, and its Pacific Dunes course has been ranked the country's No. 2 course overall.
"It's incumbent of the local community to really study and understand the impact so that we can be realistic about what those business opportunities and synergies might be," said Wisconsin Rapids Mayor Zach Vruwink, 29, who was first elected in 2012. "What real growing pains will there be to achieve the support that they need to operate?"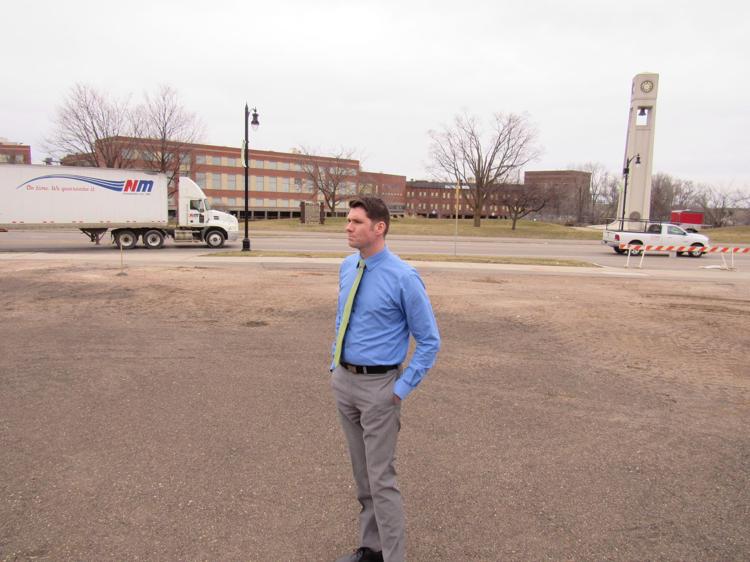 Vruwink is pushing for more economic development to revitalize his city of about 18,000 people, where the JC Penney is about to close and leave the future of the Rapids Mall in doubt. There are plans for a $10 million to $20 million downtown housing and commercial development and an $8.5 million regional outdoor aquatics center. Aspirus Riverview Hospital and Clinic announced plans last year for a $25 million upgrade.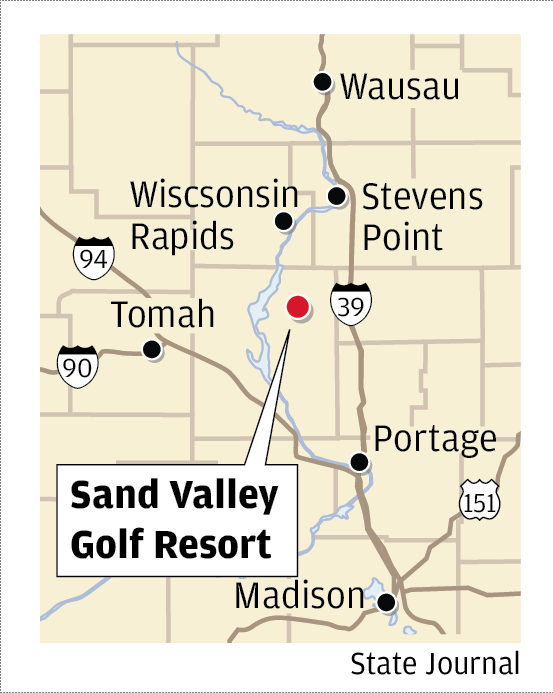 Sand Valley could help create more development opportunities for the city.
"For so long the faucet had been turned off," Vruwink said. "We weren't investing in our parks, we weren't investing in quality-of-life amenities, we weren't investing in community development projects."
Not yet up to par
Something as simple as renting a car could be a challenge for golfers.
Sonia Lewis and her husband own the only rental company in Wisconsin Rapids. Their U-Save Auto Rental across the street from a Perkins and sandwiched between two auto parts stores, has 12 vehicles, usually rented by locals who are having a car repaired or going on a trip. The company's four vans are often rented by church groups.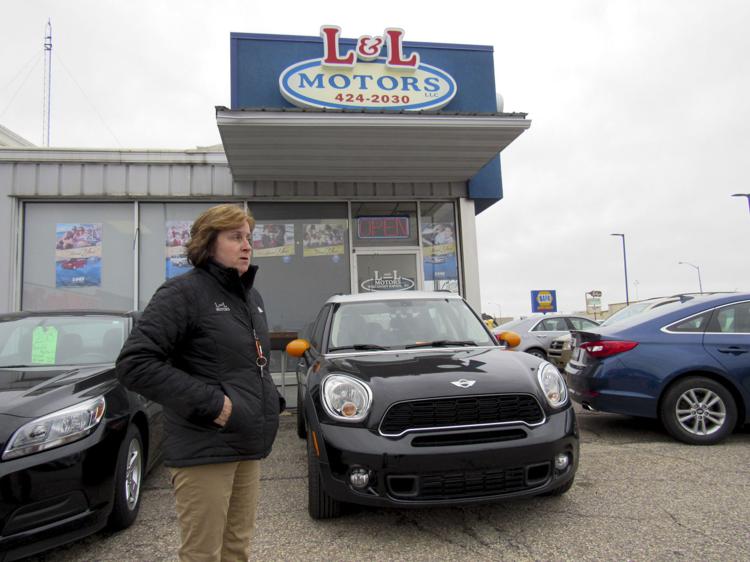 "This summer could be an eye-opener, and we're going to have to plan our next year off of this year," Lewis said. "I don't think (local residents) have a clue. They don't understand what this could be for our area."
The vast majority of lodging in the city consists of budget hotels and motels, except for the Hotel Mead & Conference Center with 150 rooms and 16,000 square feet of meeting space. The city of Nekoosa has plans for a hotel and the town of Rome is working on a plan of its own for lodging, said Mike Miller, who was hired last year as the town's first administrator, largely because of the Sand Valley project.
In 2015, prior to Miller's arrival, the town successfully lobbied the Legislature to change state law to allow a town to create a tax incremental finance district. The town is now providing $12 million in TIF assistance to Sand Valley for development and habitat restoration efforts. The town is spending over $700,000 to convert Archer Avenue from a narrow dirt road to a wider, paved roadway that will lead from Highway 13 to Sand Valley's main entrance.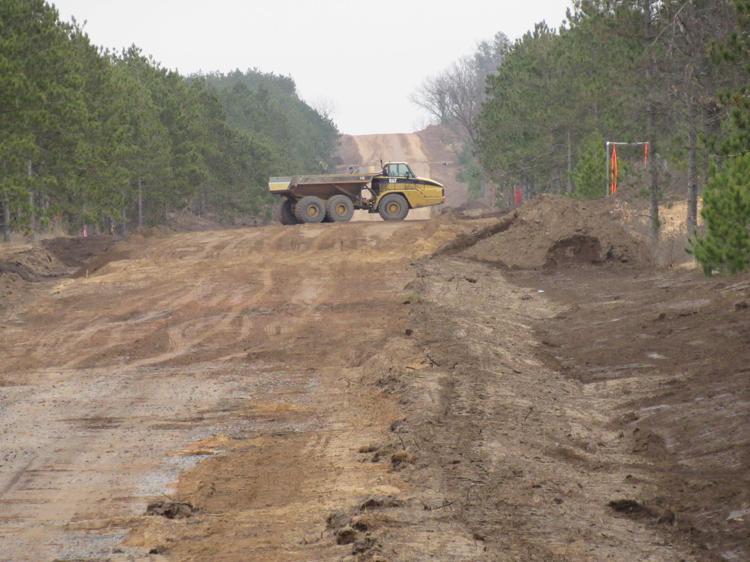 The town has formed its own tourism bureau and just completed a 4,600-square-foot addition to the town library. The town is home to the 334-acre Dyracuse Recreational Park for motorbikes and ATVs and the Wisconsin Trapshooters Association, which in 2012 broke ground on a 280-acre facility with 30 trap fields. Lake Arrowhead, a 2,500-acre, two-course golf and housing development established in 1975 lies just north of Sand Valley.
"Golf has always been a part of our community, but (Sand Valley officials) found an amazing natural resource and they've been able to develop this into something pretty spectacular," Miller said. "It's going to put the town of Rome and this region on the map."
Buzz is building
Sand Valley has been the focus of national golf publications and websites for the past few years. And with the U.S. Open coming in June to Erin Hills south of Hartford in Washington County, a steady stream of players and curiosity seekers are expected to converge on the Sand Valley property in the weeks before, during and after the prestigious tournament.
Golf Advisor named Wisconsin the top golf destination in the country for 2017. It noted not only Erin Hills and the courses around Sheboygan but also the revamped SentryWorld course in Stevens Point, Wild Rock and Trapper's Turn golf clubs in Wisconsin Dells, Lawsonia in Green Lake and Sand Valley.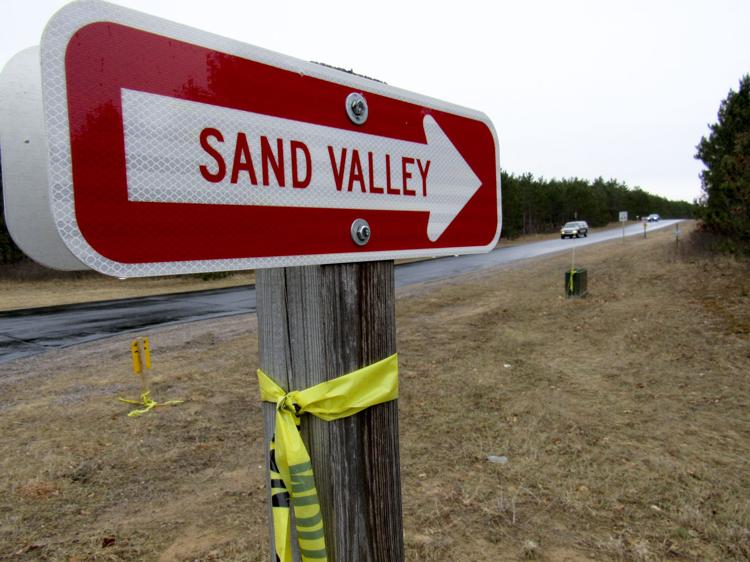 "Central Wisconsin is set to boom as the Midwest's next hot golf destination," Golf Advisor wrote last month. "A buddies trip can make base camp at Sand Valley, which, as crazy as it might sound, is centrally located within an hour's drive of SentryWorld, Wild Rock, Trappers Turn and the 36-hole Lawsonia."
The courses at Sand Valley are built on a bed of sand and bear little resemblance to Wisconsin's typical public courses: sand proliferates the course, not just in bunkers but through the fescue, with dunes alongside fairways, around the clubhouse and right up to the door steps of the Lake Leopold Cottages that can each hold up to eight people and rent for $1,800 a night during peak season.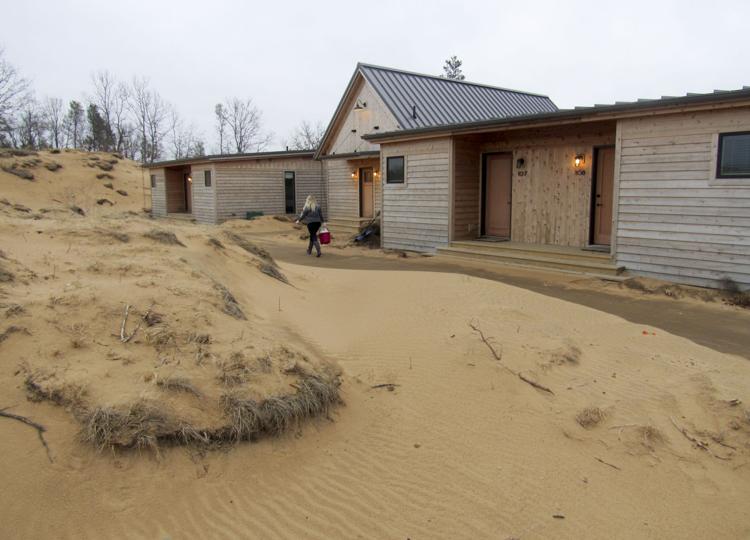 Golfing rates vary but typically range from $150 to $215 per round, with another $50 to $90 plus tip if a caddy is used. Players may carry their own bags, rent a pull cart or bring their own but there are no golf carts. The more than 150 caddies, many of whom are area high school and college students, have undergone eight weeks of training and can make $200 a day.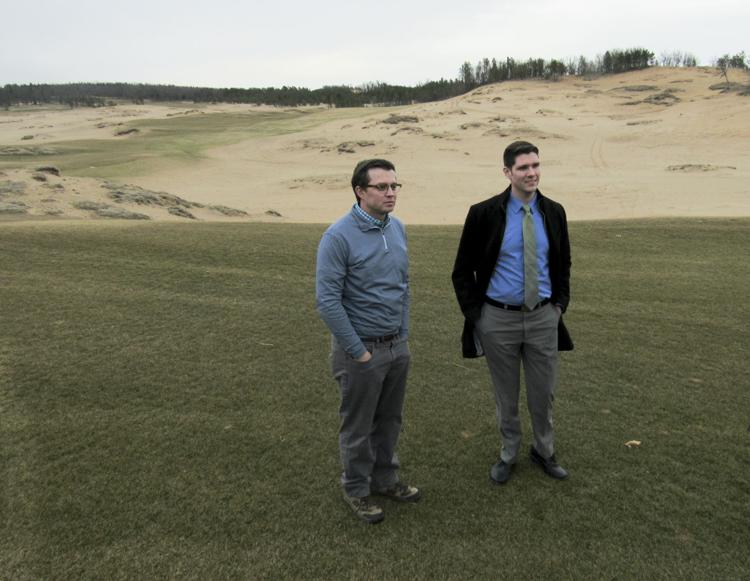 Overall, the development will employ more than 300 people this year. That includes 20 interns from UW-Stout, Purdue and Penn State, but the vast majority of the employees come from the area, said Glen Murray, the resort's general manager.
"Sand is the secret ingredient," said Murray. "Other courses will truck in millions of dollars of sand to build a comparable course, and we have it right here. Plus, then, the drama of the ridges and valleys out here add to the aesthetics. The sunsets out here are something people are really going to remember."
This story has been corrected to reflect that the use of caddies is not required but is recommended. 
Be the first to know
Get local news delivered to your inbox!