Severe thunderstorms are expected to cross southern Wisconsin later Thursday into early Friday, bringing winds gusting to 60 mph, possible 1-inch diameter hail and heavy rain that may cause localized flooding, according to forecasters.
A complex of storms is projected to form and quickly merge into a line over western Wisconsin that will move to over southeastern Wisconsin and linger into the early Friday morning. Along with the threats of wind, hail and flooding rain, there is a low risk for a tornado in far southwest Wisconsin Thursday evening, said Chris Stumpf, National Weather Service lead meteorologist.
Stumpf said that while confidence has grown that strong to severe storms will track across southern Wisconsin Thursday evening into early Friday morning, storms to the west Thursday morning may add some uncertainty to where storms develop and eventually track Thursday night.
Whatever rain that falls will be much-needed, with Madison officially having recorded just a tenth of an inch of rain in June, 2.72 inches below normal, while the 2021 total of 7.28 inches is 8.67 inches below normal.
More rain could fall when chances for storms return Sunday into Sunday night.
In Madison on Thursday, there's a 30% chance for showers and storms after 5 p.m., some possibly severe, with mostly sunny skies, a high near 90 and south winds at 10 to 15 mph, the Weather Service said.
The chance for showers and storms rises to 80% overnight, mainly before 4 a.m., with some possibly severe and rain totals that could reach 1 to 2 inches, as the low falls to around 69.
Friday's forecast features a 10% chance for showers and storms before 7 a.m., mostly sunny skies, a high near 89 and west winds at 5 to 10 mph.
Chances for showers and storms return at 20% early Sunday morning; 70% Sunday and Sunday night, with a quarter- to half-inch of rain possible Sunday and a half to three-quarters of an inch possible Sunday night; and 20% Monday.
Skies over Madison should be sunny Saturday, partly sunny Sunday, mostly sunny Monday, and sunny Tuesday and Wednesday, with highs near 84, 86, 74, 73 and 80, and lows Friday night through Tuesday night around 62, 60, 62, 50 and 51.
27 Storm Track meteorologists Blaise Keller forecasts chances for possible strong storms beginning in the mid- to late afternoon Thursday, with wind, hail and an isolated tornado the main threats; storms likely overnight with heavy rain, strong wind gusts and possibly small hail; showers and storms Friday morning; possible scattered showers and storms Sunday; possible showers and storms Sunday night; a few showers possible Monday; storm chances overnight Tuesday; and a chance for showers and storms Wednesday.
Keller said highs for Madison Thursday through Wednesday should be near 88, 89, 80, 80, 72, 75 and 81, and overnight lows around 69, 61, 57, 60, 49 and 57.
Wednesday's high in Madison was 82 at 4:37 p.m., 3 degrees above the normal high and 11 degrees below the record high of 93 for June 16, set in 1946 and 1994.
Wednesday's low in Madison was 50 at 4:53 a.m., 8 degrees below the normal low and 17 degrees above the record low of 33 for June 16, set in 1964.
No precipitation was recorded at the Dane County Regional Airport on Wednesday, leaving Madison's June and meteorological summer (June through August) precipitation total at 0.1 inches, 2.72 inches below normal. The 2021 total stayed at 7.28 inches, 8.67 inches below normal.
Madison's record precipitation for June 16 is 3.41 inches in 1978.
From the archives: Deadly tornado leveled Barneveld in 1984
Barneveld aerial, 1984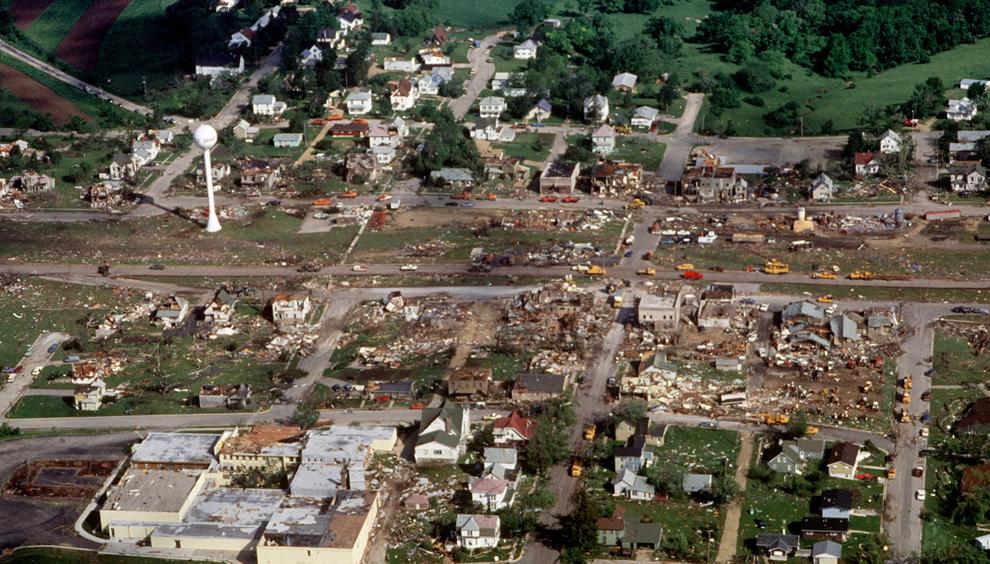 Barneveld car lot, 1984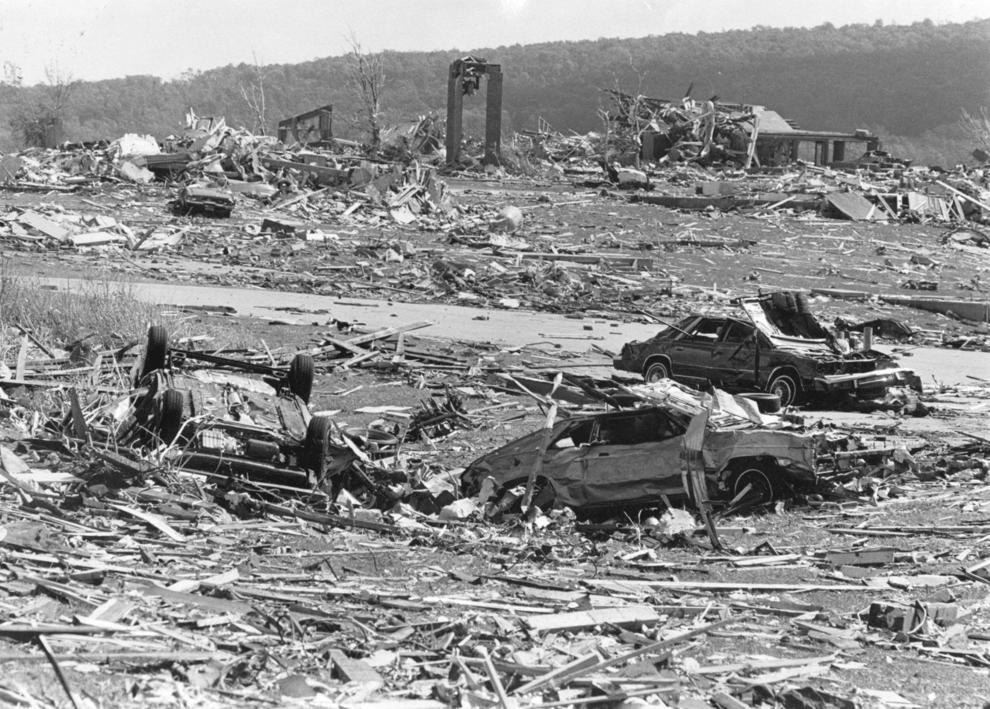 Lutheran church in Barneveld, 1984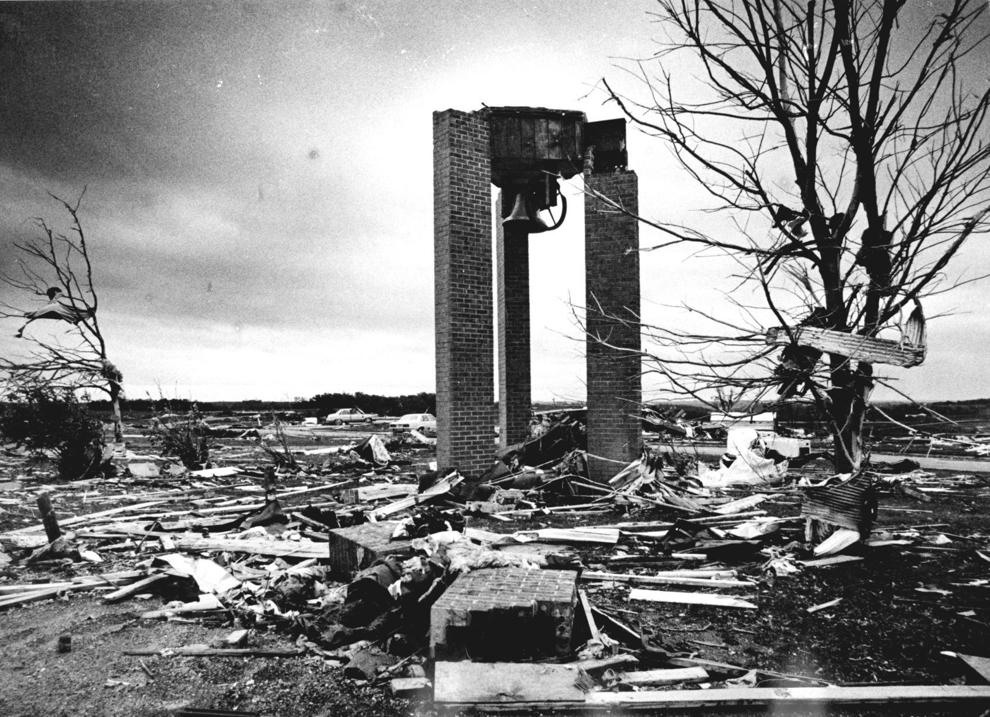 Barneveld tornado wreckage, 1984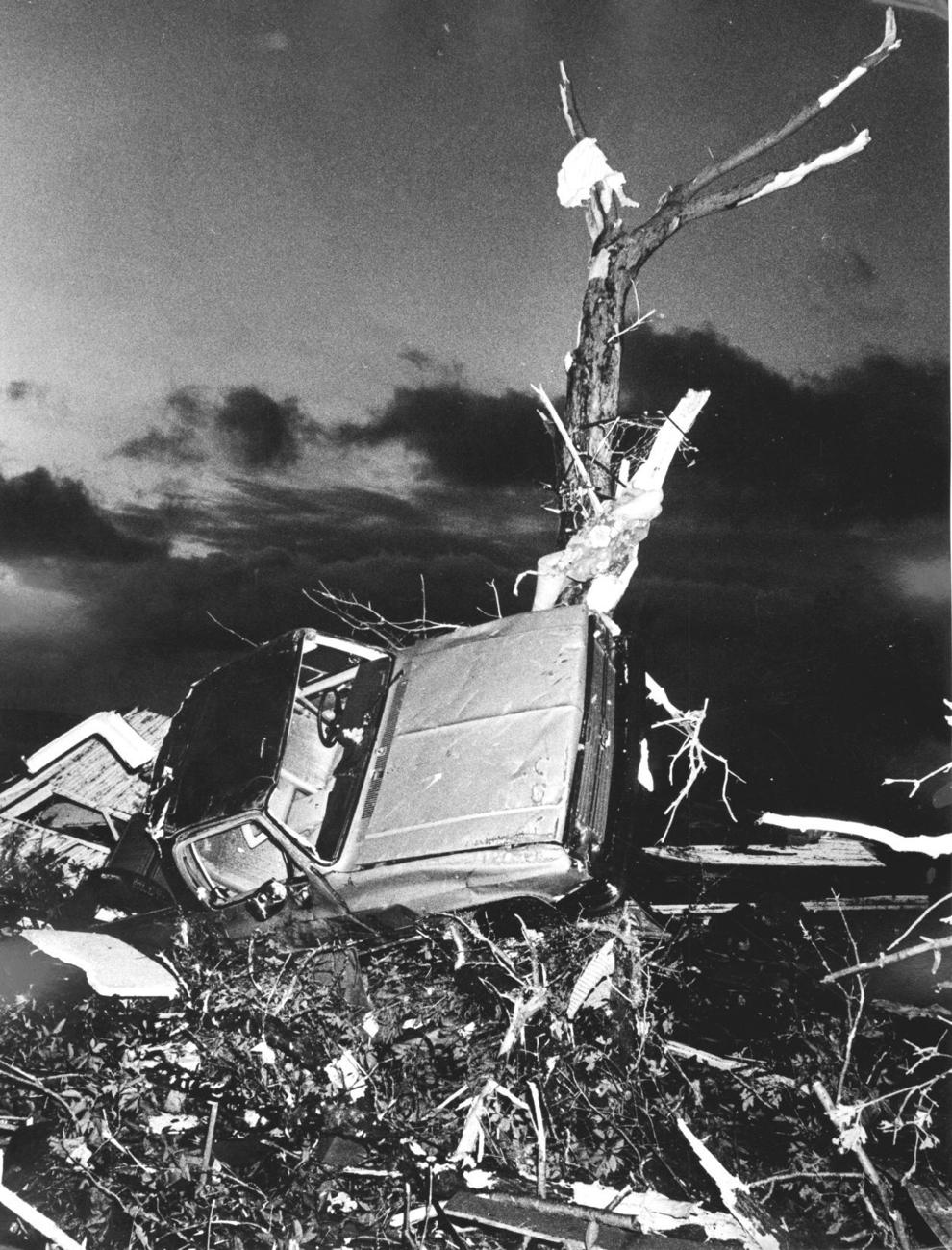 Barneveld tornado, view of downtown, 1984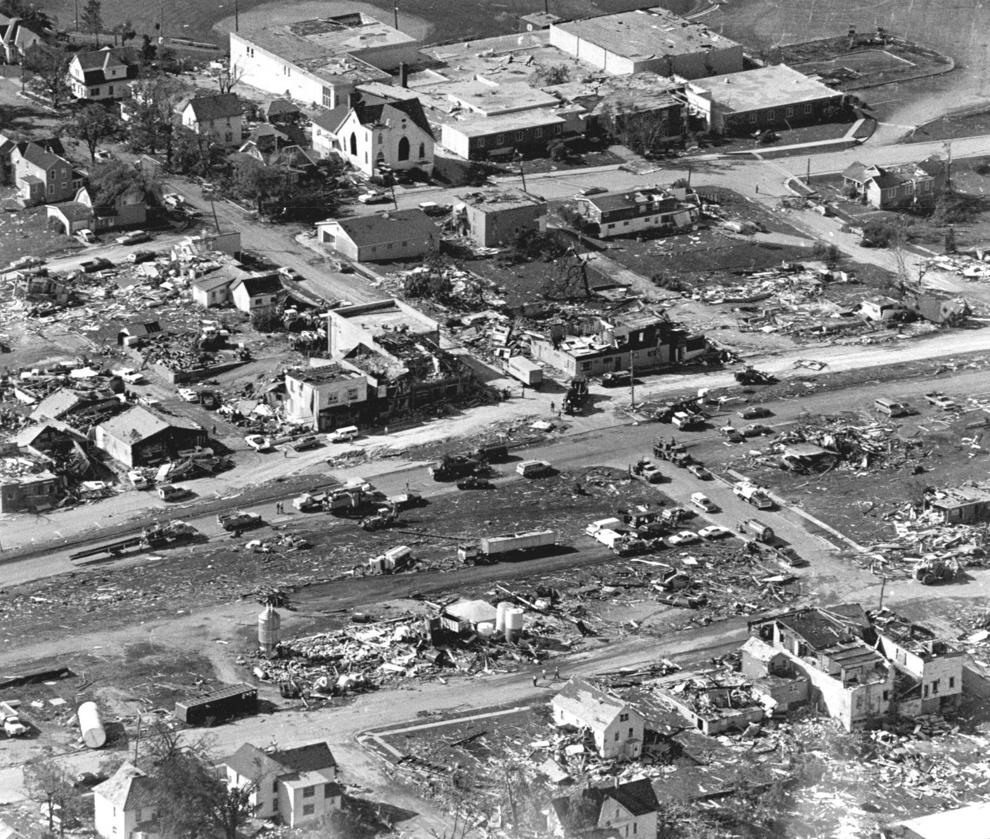 Barneveld aftermath, 1984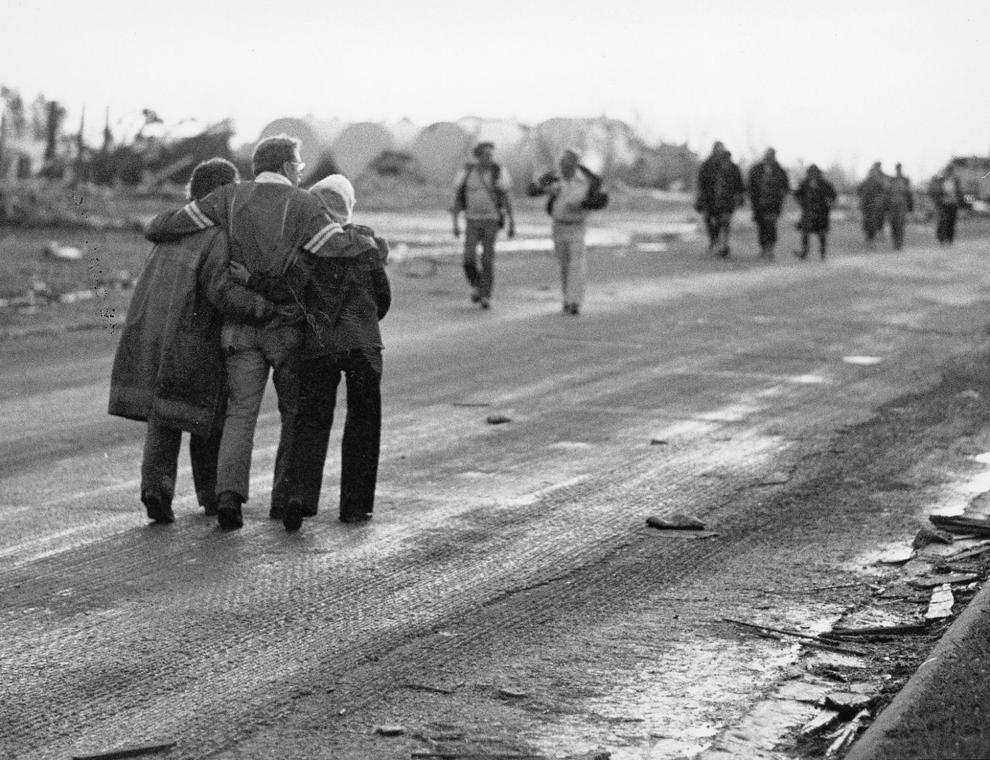 Barneveld tornado rescue, 1984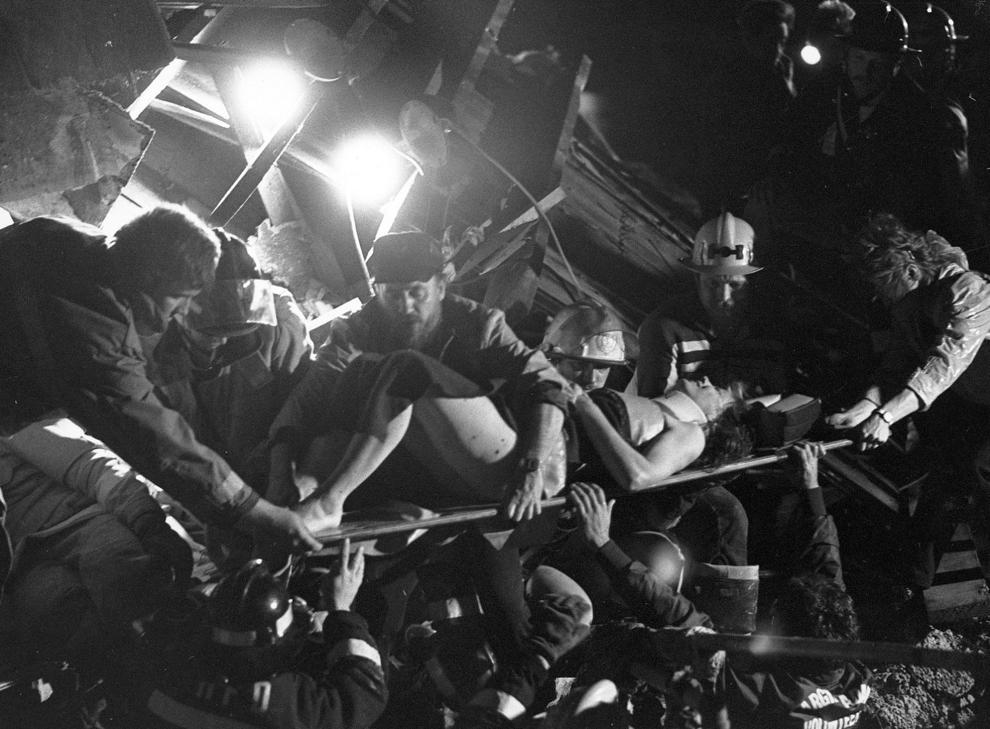 Barneveld tornado devastation, 1984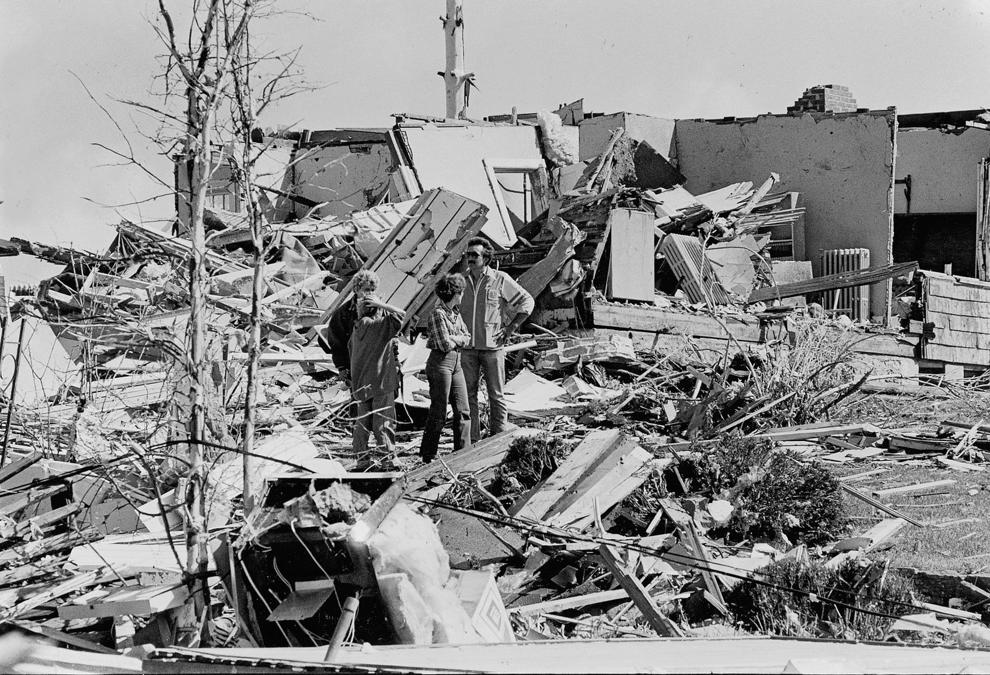 Barneveld tornado, 1984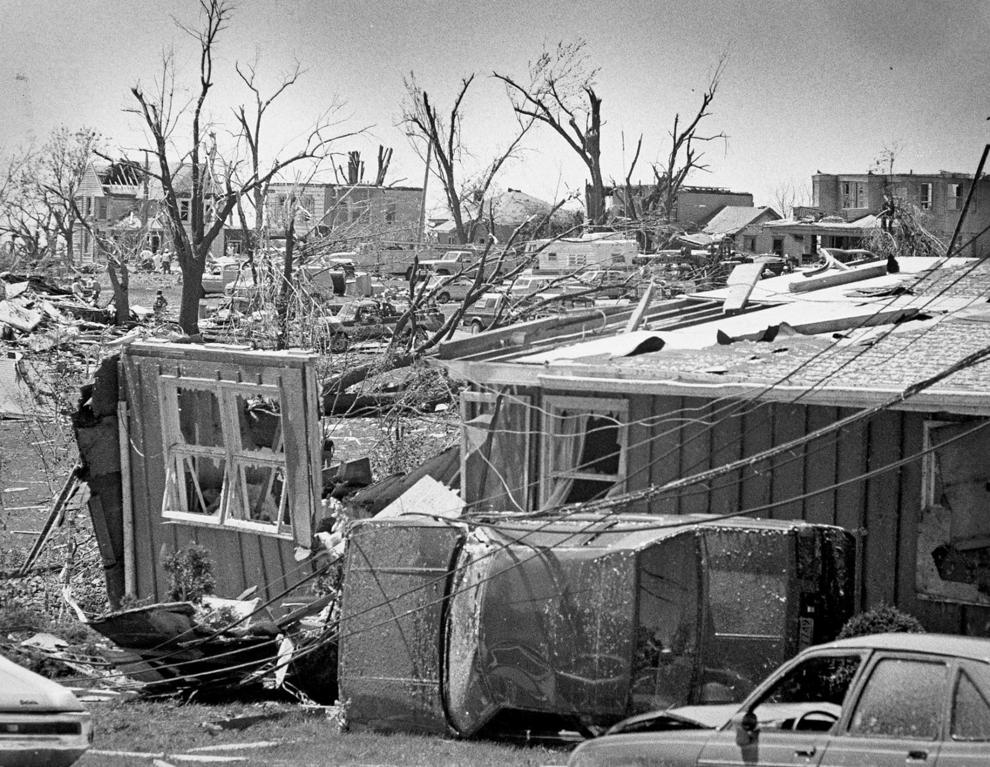 Barneveld power line, 1984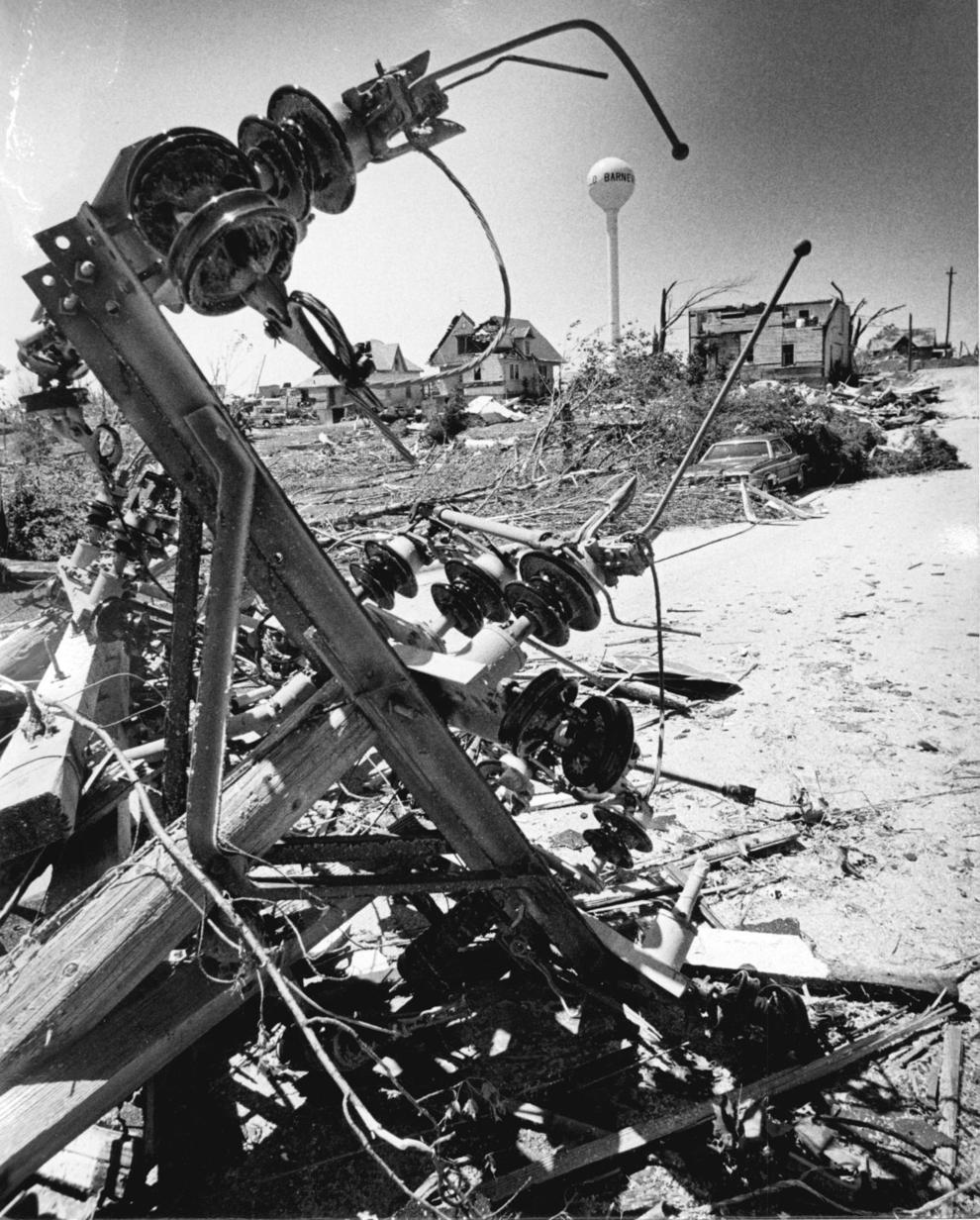 Barneveld aerial view, 1984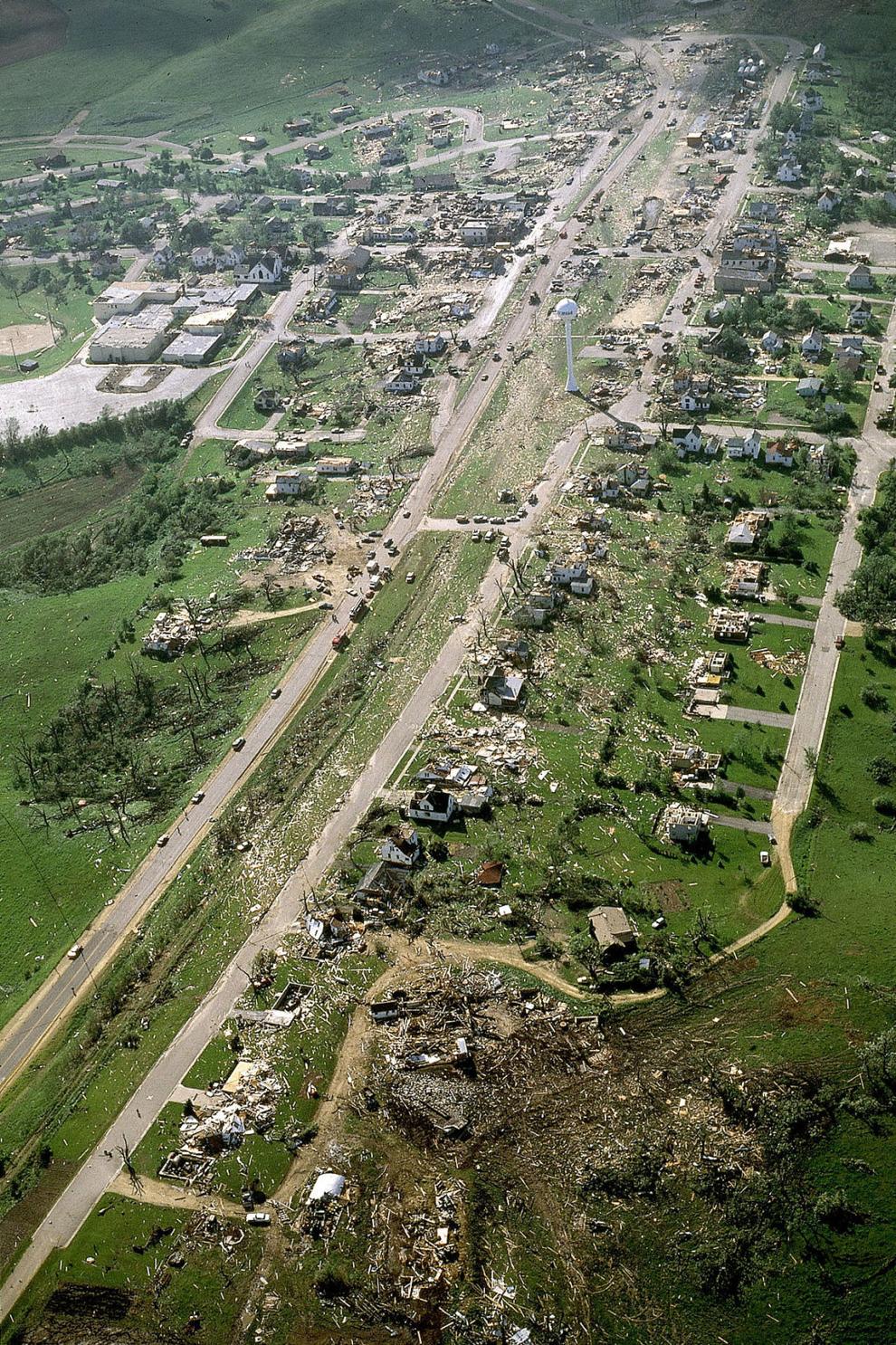 Barneveld damage, 1984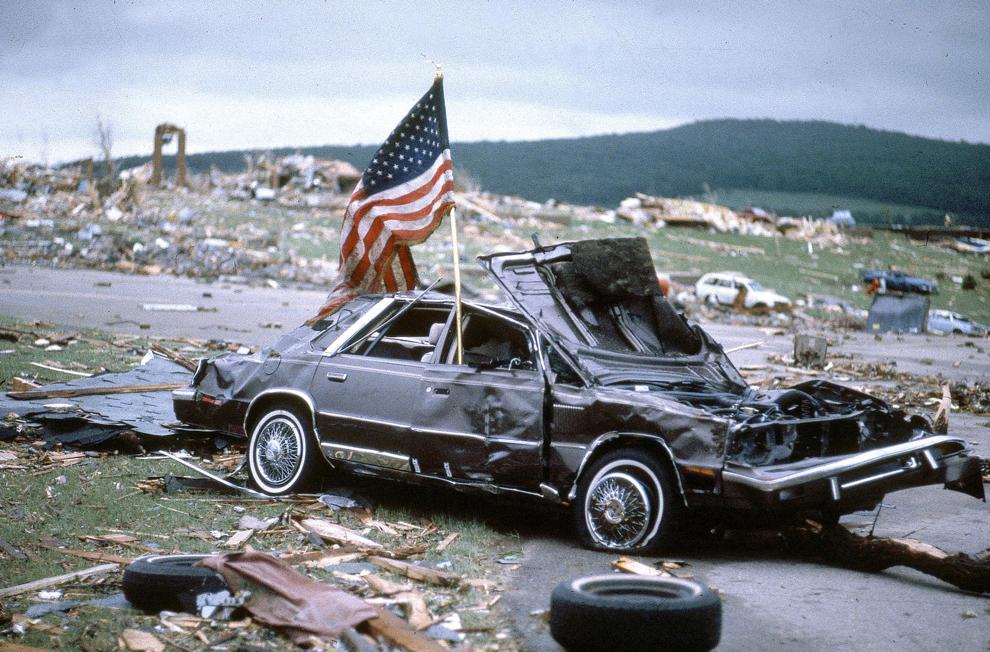 Barneveld tornado aerial, 1984
Barneveld town meeting, 1984
Arneson home, 1984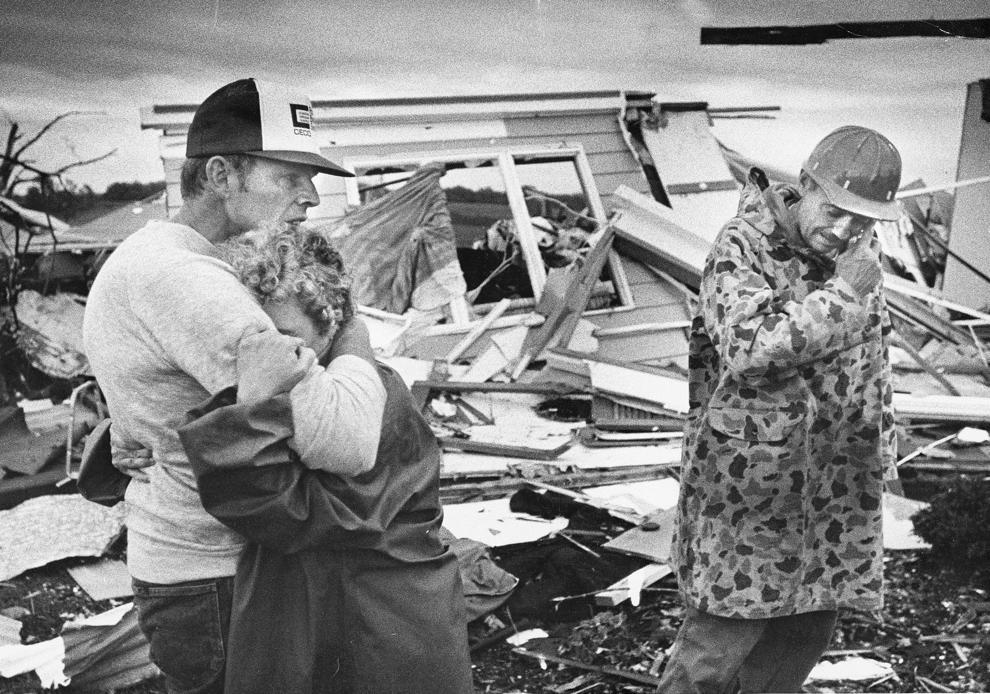 Sweep through town, 1984