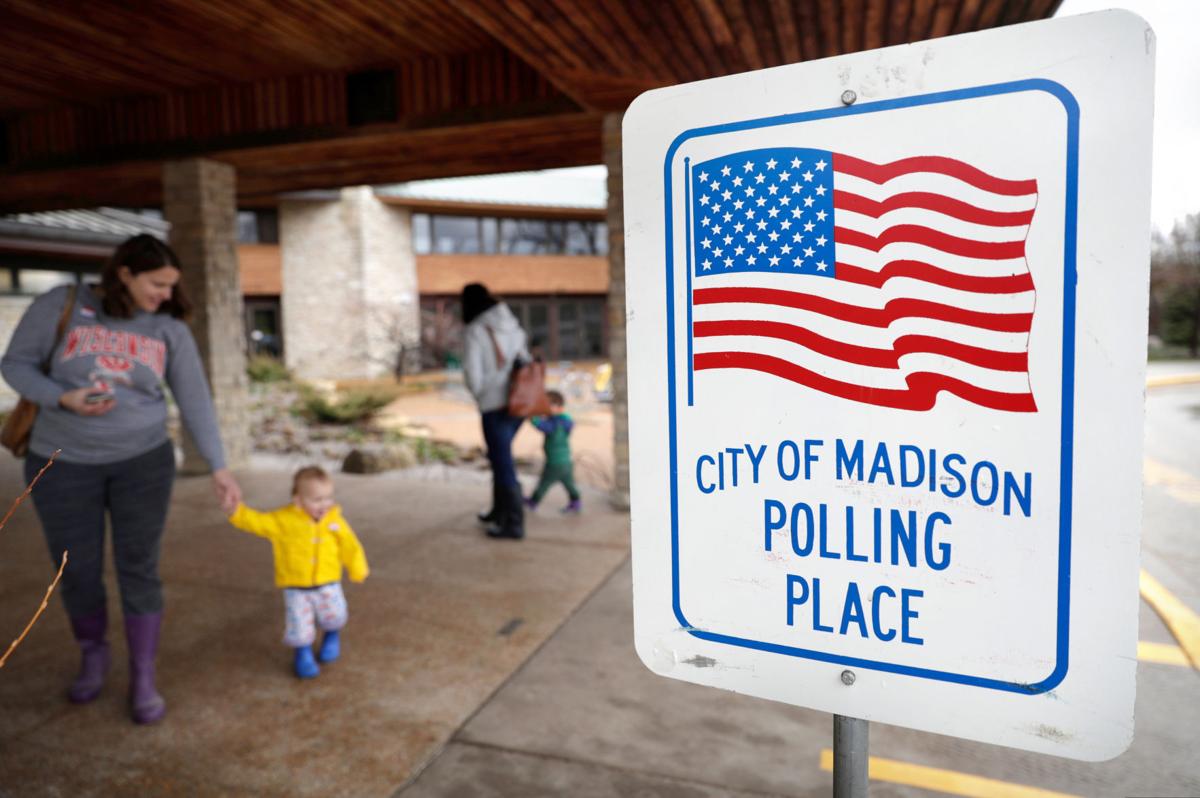 The Wisconsin Elections Commission found two dozen cases of suspected voter fraud or other voting irregularities in the past year's elections after a statewide review.
The commission documented 24 cases of suspected fraud, such as people reportedly voting twice in an election, felons casting ballots, a voter no longer residing at his or her registered address or, in one case, a non-citizen reportedly voting. Other cases involved voters on an ineligible list trying to cast a ballot as well as a deceased voter's absentee ballot being counted.
The commission received the reports from municipal clerks, who are required by law to provide them. Municipal clerks are also required to submit the information to their respective district attorneys. The list is not necessarily comprehensive. The 24 possible cases represent a tiny fraction of the roughly 2.7 million votes cast in the November midterms.
Whether district attorneys have decided to prosecute the alleged voter fraud cases is unknown to the commission. Commission spokesman Reid Magney said it's also unclear to the commission whether the suspected voters cast ballots or were prevented from doing so. Magney said many of the cases were discovered in post-election audits.
You have free articles remaining.
Magney said none of the suspected cases over the past year would have been prevented by Wisconsin's voter ID law, which requires voters to present a photo ID for their vote to be counted. The law prevents only cases of "voter impersonation fraud," when someone tries to appear at the polls and vote using someone else's name in the poll book.
The cases of possible attempted voter fraud occurred between Feb. 16, 2018, and Feb. 15, 2019. The cases this year represent an uptick from the year prior, when only seven potential voter fraud cases were recorded. The uptick over the prior year could be due to Wisconsin having both a midterm election in November and a state Supreme Court race in April.
But over the period covering 2016 and part of 2017, when Wisconsin saw a presidential primary and general election, the commission received around 100 reports of possible attempted voter fraud. Many of those involved 17-year-olds trying to vote in the April presidential primary.
A commission report to lawmakers found as many as 70 17-year-olds in 29 Wisconsin counties voted illegally in the April 2016 presidential primary. The confusion arose because a number of states, such as neighboring Illinois, allow 17-year-olds to cast ballots in congressional or presidential primaries if they turn 18 by date of the general election.
Magney said in many cases, teenagers were able to persuade poll workers they were eligible to vote even though they were not. In most cases, nobody was prosecuted.