In response to the budget fallout of COVID-19, UW-Madison's Division of Continuing Studies is cutting support for community art programs.
The largest affected program is the Wisconsin Regional Art Program (WRAP), which encourages emerging artists to create and exhibit their work and has been run by the university for 80 years.
Administrative and organizational structure for WRAP is planned to be taken over by the Association of Wisconsin Artists (AWA), a nonprofit that supports community art initiatives and has been a longtime partner of the program.
The COVID-19 pandemic has caused an "economic downturn" resulting in less revenue to fund programs, said Jeff Russell, vice provost for lifelong learning and dean of the Division of Continuing Studies, who ultimately made the decision.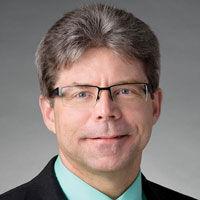 "We will continue to offer classes, workshops and other learning opportunities for our community as we adapt and change to this current economic environment. But because we have supported a particular program in the past does not mean we can continue to do so with the financial reality we face," Russell said. "The mission of Continuing Studies is to advocate for and to engage lifelong learners, and that also means changing with a changing world, and adjusting to economic pressures we never envisioned."
Online and in-person visual art, music, dance and movement classes for all levels and ages offered in recent years are also being cut. The changes are limited to the Division of Continuing Studies and do not affect broad university support of the arts. Wheelhouse Studio, an open art studio run by the university, will continue to offer classes to the public, Russel said.
In an email to WRAP participants, Jessica Courtier, the division's interim director of noncredit programming, and WRAP director Angela Johnson broke the difficult news.
"As a WRAP participant, I'm sure you care very much about the future of this great program that has nurtured generations of artists. We promise to work closely with AWA to ensure that WRAP not only celebrates its 80th anniversary this year, but looks forward to its 100th," the email said.
AWA has begun pursuing grants and also assumed an endowment from WRAP gifted by members of the art community that will help fund the program going forward, said Jeanne Ferreira, AWA president.
"It has been a challenge to keep art programs healthy in this year of pandemic. AWA appreciates and applauds all that UW has done to foster WRAP," Ferreira said. "AWA is sad to lose a great partner in bringing a platform to the artists of Wisconsin."
Founded in 1940
WRAP began in 1940 as an innovative experiment by the UW College of Agriculture to meet the need for art programs in rural Wisconsin, and has since served as an opportunity and community for thousands of artists statewide. The administrative location of WRAP then bounced from the Division of Extension to the Division of Continuing Studies, where it has remained for the last 30 years.
Leslee Nelson, a UW-Madison professor emerita of art who served as the director of WRAP for 30 years until her retirement in 2012, said the program was the perfect example of the Wisconsin Idea embraced by the UW System — that education should influence people's lives beyond the boundaries of the classroom.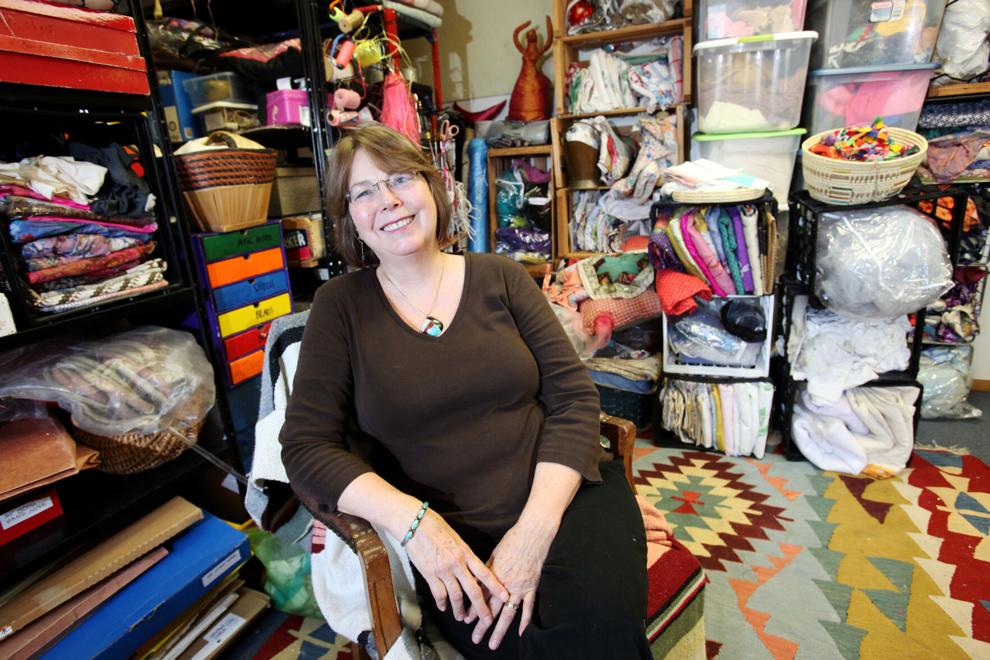 "The university was supporting people to go out and provide cultural and art experiences and education for everybody who lived in Wisconsin," Nelson said. "The idea that it had the name attached to it is a status label. I think a big part of people being excited and feeling proud about participating is because it's the University of Wisconsin. If it stops being that, I think it will slowly diminish."
Helen Klebesadel, who directed WRAP from 2013 to 2016, said the programs being cut have large community impact but have been in danger for years because the university doesn't prioritize programs that aren't significant income-generators.
"During this time of pandemic, it means even more when people are trying to use the arts to help themselves," said Klebesadel. "Throughout history, it's been cultures that support the arts that weren't afraid of the voices of their citizens being out in the world, and I think it speaks very poorly of the state of affairs now that what little support there was has been eroded."
Wisconsin ranks 50th in the nation in per capita public funding for the arts, according to the National Assembly of State Arts Agencies. Minnesota is first and Illinois second.
Long endangered
The university tried to cut the program in the 1980s, but upon receiving dozens of impassioned letters from people saying how important WRAP was to their lives, it was kept going, Nelson said.
"It's really important in people's lives that don't have access to any other way to do this. It's such a caring and safe structure for people to begin to exhibit their art. It's really scary to do that if you're just by yourself in a small town," Nelson said.
Beverly Larson, who serves on the AWA board of directors, started participating in WRAP over a decade ago and is thankful she did.
"I didn't really start painting again until after I retired," Larson said. "My art instructor suggested I put one of my pieces in one of the local shows, and I got an honorable mention, which to me was just astounding. It just kept me painting."
Larson is hopeful the AWA will be able to successfully continue the program and keep it affordable for participants without university support. Currently, it costs $30 to participate in a show. Nelson worries if fees increase, low-income artists or those who have lost their jobs due to COVID-19 would be sidelined, but Larson hopes the program will become even more affordable with its new administration.
The WRAP program was staffed by paid employees, while AWA is a nonprofit run by volunteers, meaning a lower operating cost. However, Larson noted how difficult the change will be on the volunteers.
"As a totally volunteer organization, we get stretched pretty thin and people put in a lot of hours making sure AWA works, and now to add this program is going to be another thing that we're going to have to figure out," Larson said. "We'll have to see if we can find someone who's going to be willing to step up and basically marshal this program for us."
Exhibition in doubt
Also uncertain is the workings of the State Day Conference, an annual two-month exhibition and celebration of WRAP art, that has traditionally been held at the university's Pyle Center.
This year's State Day Conference will take place online this weekend, with an exhibition, ceremonies, demonstrations and speakers.
"Art programs are what help us to become more caring citizens. Your heart is opened by seeing art, music and theater from other people's experiences and gets you outside of yourself," said Nelson. "That creativity is essential for a happy, satisfying life and for our community to expand and deal with the kind of conflicts that we've got."