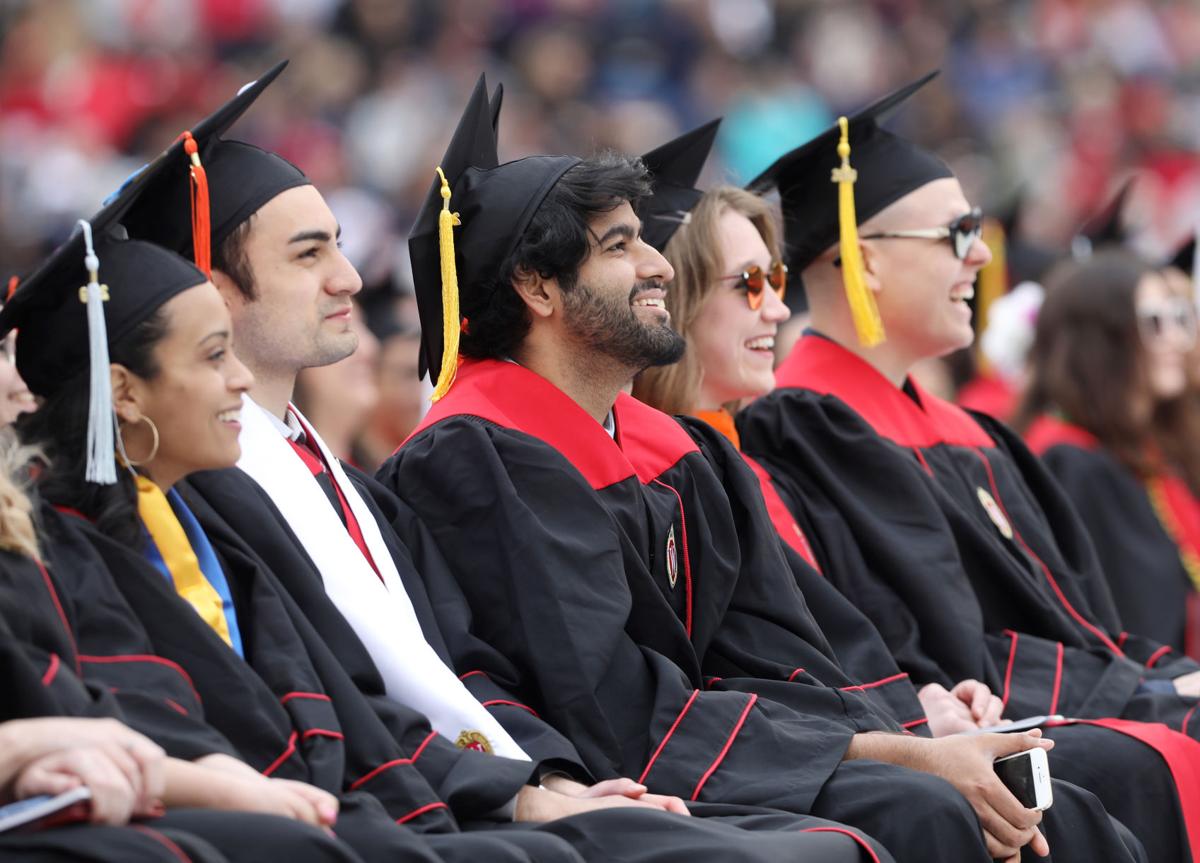 Wall Street Journal sports columnist Jason Gay will deliver the keynote address at UW-Madison's winter commencement ceremony, the university announced Wednesday.
Gay, a 1992 UW-Madison political science graduate, joked that the university's pick was a mistake.
"Chancellor Blank must have meant to ask J.J. Watt again," he said in a university announcement, referring to Watt speaking at the graduation ceremony last spring. "But when she typed in the first 'J,' my name came up in the email address, and she didn't notice until it was too late."
You have free articles remaining.
Lauren Sorensen, senior class president, said that wasn't the case. The senior class officers picked Gay because they predict he will bring a fun tone to his speech.
Gay is known for bashing the University of Michigan football team and said he will not go easy on the Wolverines come commencement day.
The author of the 2015 bestseller "Little Victories," Gay has written for publications ranging from Vogue and GQ to Rolling Stone and Outside. In 2016, the Society of Professional Journalists named him Sports Columnist of the Year.
The 2019 winter commencement will take place at 10 a.m. Dec. 15 at the Kohl Center. More information is available online at commencement.wisc.edu.