MADISON, Wis. (AP) — The Wisconsin Department of Public Instruction violated state law when it withheld voucher students' standardized test sc…
DES MOINES, Iowa (AP) — The federal government said Friday that it will give farmers an additional $14 billion to compensate them for the diff…
MADISON, Wis. (AP) — The state Department of Natural Resources is asking thousands of deer hunters to record what they see in the woods this f…
GREY CLOUD ISLAND TOWNSHIP, Minn. (AP) — The bodies of all three victims on board a single-engine plane that crashed last weekend have been re…
SUAMICO, Wis. (AP) — A high school teacher in the Howard-Suamico School District has died after being hospitalized for COVID-19.
BARABOO, Wis. (AP) — A 21-year-old woman has been charged in Sauk County with felony child neglect in the overdose death of her 1-year-old daughter.
SEATTLE (AP) — A U.S. judge on Thursday blocked controversial Postal Service changes that have slowed mail nationwide, calling them "a politic…
MADISON, Wis. (AP) — Wisconsin Sen. Ron Johnson said Thursday he's been placed in quarantine after being exposed to someone who tested positiv…
MADISON, Wis. (AP) — Wisconsin wildlife officials estimate that the state's wolf population has increased by about 13%.
MADISON, Wis. (AP) — A man who lives in a senior apartment complex in a small Wisconsin town opened fire on three fellow residents before appa…
YAKIMA, Wash. (AP) — A U.S. judge has blocked Postal Service changes that slowed mail and prompted concerns about absentee voting.
DALLAS (AP) — A Dallas school district is investigating a high school English teacher who asked students to write about a modern-day hero and …
MADISON, Wis. (AP) — President Donald Trump's top trade adviser on Thursday lauded the Foxconn manufacturing project in Wisconsin, despite ong…
MUNCIE, Ind. (AP) — Just two weeks after students started returning to Ball State University last month, the surrounding county had become Ind…
Journal Times, Racine, Sept. 16
MADISON, Wis. (AP) — Forty-two players and staff with the Wisconsin football team have tested positive for COVID-19 as the Big Ten makes plans…
MADISON, Wis. (AP) — Wisconsin election officials decided Wednesday to stay with their decision not to allow special voting deputies into nurs…
"To put into context, that's three years of fire loss for us in the span of about a week," Leipzig told commissioners, the Kenosha News reported.
Players were pumped. Coaches were stoked. Fans seemed relieved. Even the president was pleased.
Derrick Van Orden, Republican candidate for the U.S. House of Representatives, has been named a top candidate to watch by a national Republica…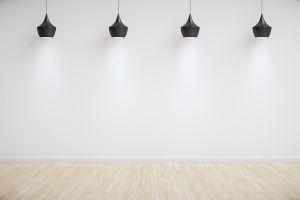 Grandview Plaza Apartments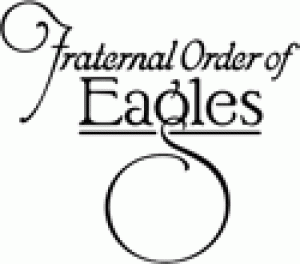 Fraternal Order of Eagles - La Crosse 1254
MADISON, Wis. (AP) — The coronavirus pandemic has forced an iconic Wisconsin Dells-area water ski show to shut down forever.
ORANGEVILLE, Ill. (AP) — Three people have died in a house in northern Illinois, authorities said.
UNION GROVE, Wis. (AP) — The coronavirus pandemic and staffing shortages have caused long delays for burials at the Southern Wisconsin Veteran…
More than 170 years ago, a U.S. tribe did Ireland a solid. The European country has not forgotten it.
BISMARCK, N.D. (AP) — Federal officials on Tuesday denied extending protections under the Endangered Species Act to a subspecies of moose that…
MILWAUKEE (AP) — Police in Milwaukee said they are investigating the death of a man they say was being pursued by federal drug agents when he died.
CHICAGO (AP) — Chicago officials cautioned city residents Tuesday about travel to Wisconsin, citing a recent COVID-19 spike in Illinois' neigh…