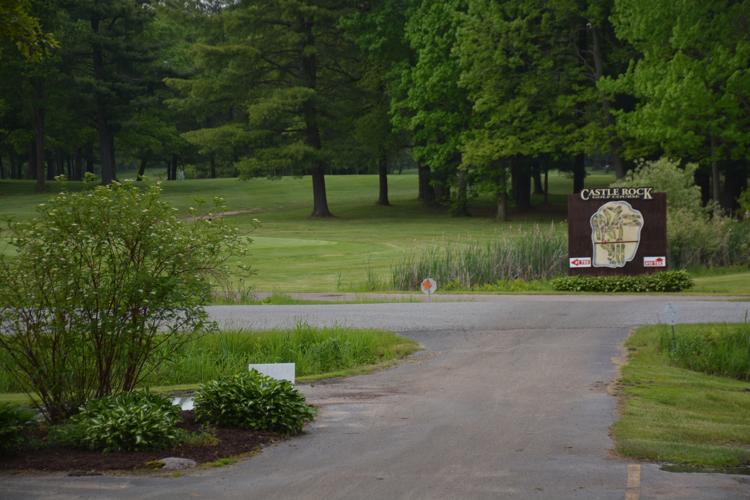 In 1979, Jim Van Pee, then an assistant golf pro at the University of Green Bay Shorewood Golf Course, called his brother Gary Van Pee to go look at golf courses. After looking at three courses, the brothers purchased Castle Rock Golf Course in Mauston.
After 40 years as owners and operators of the course, with close to one million rounds of golf played during their stewardship, the Van Pees are retiring.
"It's amazing how many people have come through, how many people and friends we've met here," Gary Van Pee said.
When Jim, 70, and Gary Van Pee, 66, bought the course, there were only nine holes. The game looked a little different then, with woods made of actual wood, and golf carts with only three wheels and a handlebar.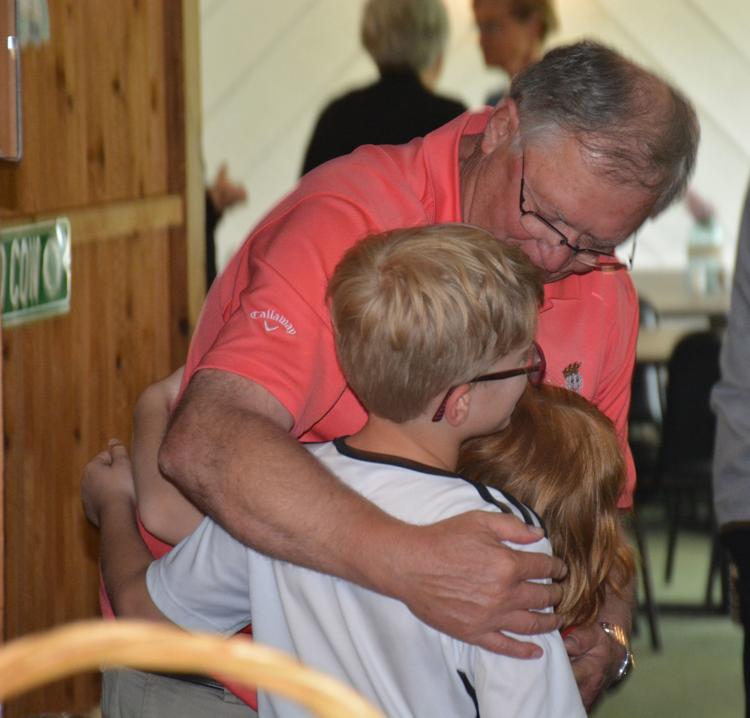 "The course, the area, it's changed a lot," Jim Van Pee said. "Our membership has stayed steady, but back then 80 to 90 percent of golfers walked, and now it's the opposite. There wasn't as much tourism, the lake was owned by the power company… and an all you can eat cod dinner was $3.95."
In 1990, the course underwent a major renovation, adding nine more holes, a restaurant, and a pro shop. In 2005, the front nine of the course were remodeled.
"There were always challenges," Jim Van Pee said. "When we first bought the course, gas was only 27 cents a gallon, but it started to rise quickly. And we've always been so weather dependent, you have to work around it and do the best you can, which meant for us changing events and running more fun events, a lot more scrambles."
Now that the brothers are retired, they plan to spend their time fishing, traveling, visiting family and friends, and of course golfing.
"I play in three leagues at the course," Jim Van Pee said. "We've developed a lot of friends, we don't want to move, we're going to stay here."
Even though they're now retired, the brothers say they will still help around the course if needed by the new operators, Jodi Elsing and Molly Demaske.
For the past few years, the course has been up for sale, which threw in doubt Elsing, the daughter of Gary Van Pee, and Demaske, the daughter of Jim Van Pee, dreams for the course.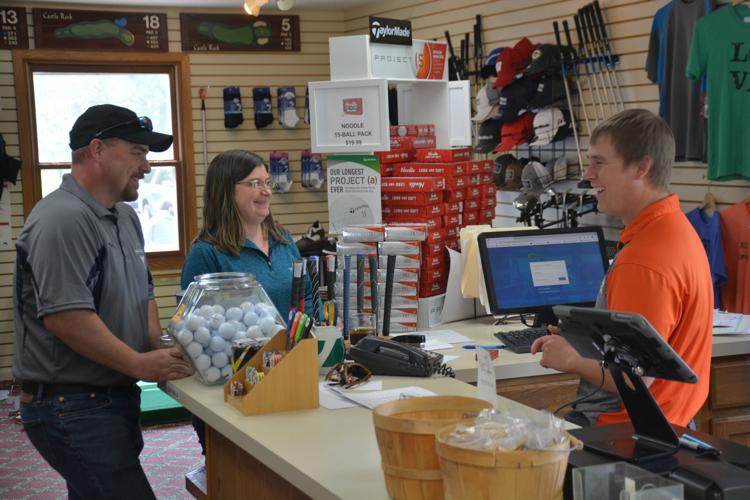 "It was bittersweet for everyone. They wanted to retire, but we had young kids," Elsing said. "Now, everything just fell into place."
Elsing and Demaske have now taken over the course from their parents, which is no longer for sale, but "hope to continue their legacy."
"This course, it's family," said Demaske. "We want to continue on the good things they started, the leagues, the events."
"I've grown up here," Elsing said. "It's been a dream of mine to follow in their footsteps and raise my kids here the same way we were raised."
To celebrate the retirement of the Van Pees, and as a grand reopening, Elsing and Demaske are offering specials the week of June 9-16. Each day will offer something different, with kids golfing free with a paying adult June 9, 50 cent wings on June 10, Hillsboro Brewing Company discounted beers on June 11, a merchandise and apparel 20 percent off sale June 12, a $30 for 18 holes and a cart with lunch included June 13, buy one get one nine holes on June 14, a gift card special June 15, and a free drink June 16 for people wearing Castle Rock Golf Course apparel.
Although Elsing and Demaske plan to keep operating the course similar to their parents, they've started to make a few changes. They updated the logo, are remodeling the interior of the clubhouse, and are working to remodel the outdoor seating and landscaping area near the clubhouse.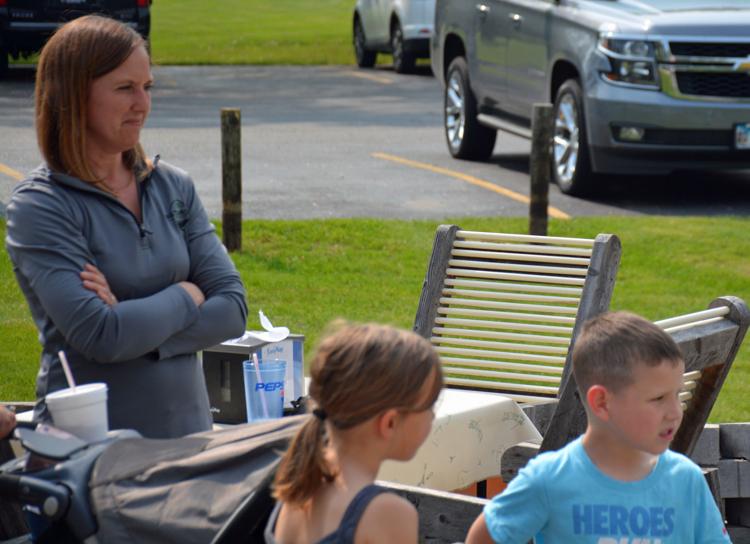 "There are always improvements that you can make," said Elsing.
Among those improvements are a concerted effort to reach out to additional junior and women golfers.
"Golf can be an intimidating sport for those who haven't done it," said Elsing. "We need to develop juniors' interest in golf, incorporate events for newer golfers, and we want to make it a more family friendly sport."
Elsing and Demaske are considering offering a Wine and Golf Night once a month for women, in addition to the leagues, and the course is offering golf lessons to children age 9-15 on Thursdays from June 13 to July 25 through the Mauston Summer Recreation Program.
Like their parents, Elsing and Demaske are starting to face challenges, especially with the weather.
"We are turning into the weathermen they were," Demaske said. "We grew up with the stress, with them looking at the weather all week, and now we know why."
Luckily for Elsing and Demaske, though, they have help. The experienced staff is all staying on, and Jim and Gary Van Pee will be around to assist when needed.
"For at least the first year, their help will be invaluable," Elsing said. "We've grown up around the course, but until now we had never done the bookkeeping, or the behind the scenes with the leagues like we're doing now."
Jim and Gary Van Pee have no doubt Elsing and Demaske will succeed as they did for 40 years.
"They were born here, worked here, basically spent their whole life here," Jim Van Pee said. "I know they'll do really well."