University of Wisconsin Chancellor Rebecca Blank testified for the NCAA in an antitrust lawsuit in September, arguing in favor of compensation limits for college athletes.
She reiterated that viewpoint in a speech to the UW Athletic Board on Friday but conceded that it may be tough for the NCAA to prevail in the case.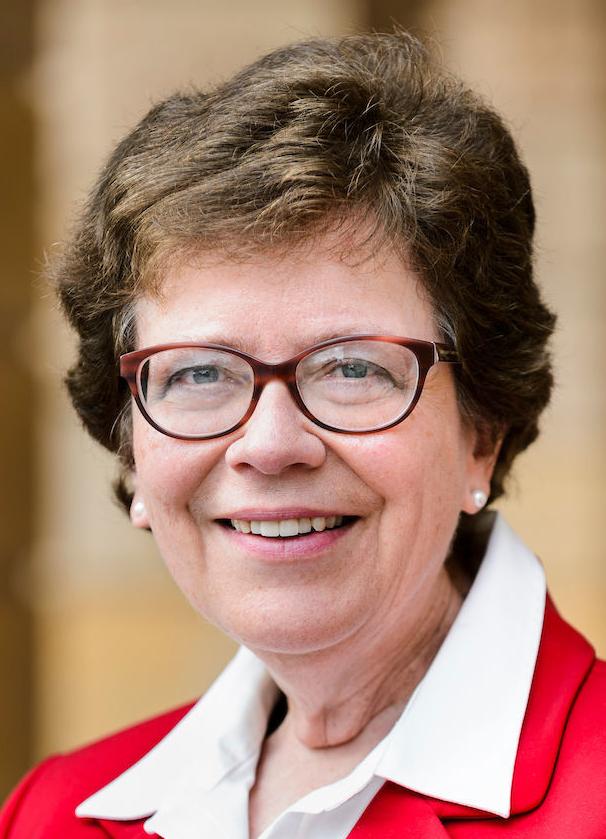 "I have no interest in running professional teams at the University of Wisconsin," Blank said. "That's not our mission. That doesn't relate to our academics.
"I believe deeply in student-athletes, and I think Wisconsin is the example of how you can have a strong program with student-athletes who actually perform well both in the classroom and at sports."
The case, brought against the NCAA and major conferences in the Northern District of California by former Division I football and basketball players, weighed whether athletes are entitled to a free market for their collegiate careers.
A decision on whether the NCAA can continue to limit compensation to the cost of attendance is pending by U.S. District Judge Claudia Wilken, who ruled in favor of student-athletes in a different case about payments brought against the NCAA in 2014.
"I had the impression that the judge was reasonably hostile toward my point of view, which was that college athletics should be amateur," Blank said of her testimony.
Blank said the Athletic Board needs to be prepared to face a great deal of work if Wilken rules against the NCAA and the decision survives appeals. She called the series of lawsuits against the NCAA the issue having the most potential for "completely upsetting the apple cart" of college sports.
"Whatever comes out of this case, if the ruling goes the other way, it will create for some period of time just a lot of chaos about who's doing what, how are you doing it and what are the rules?" Blank said.
Blank annually addresses the Athletic Board — a body of 23 voting members made up of faculty, staff, alumni and students — to highlight major issues in college athletics and emphasize the group's role.
Blank cautioned the board to temper its support for the athletic program with a critical eye.
"You've got to find the right balance in the middle, of saying we're going to support the program but we're critical supporters," she said. "We're going to call things when we see them."
The issue of concussions in college sports also has been on Blank's agenda.
Unlike other Big Ten schools, UW faces no litigation from former student-athletes related to injuries, Blank said, perhaps because Wisconsin state law caps damages in such cases at $250,000.
"That may be to our benefit, but the fact that we don't have those lawsuits should never be taken to mean that we aren't facing the same sort of concerns as every other place," Blank said.
Be the first to know
Get local news delivered to your inbox!