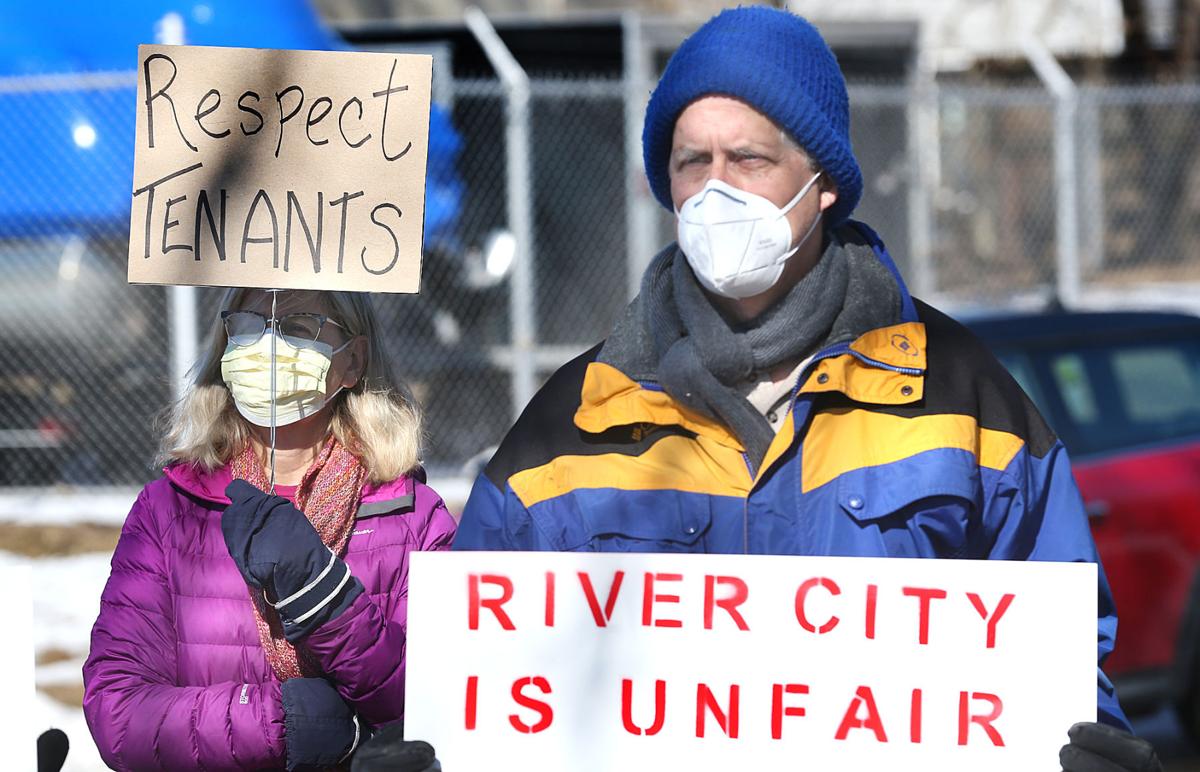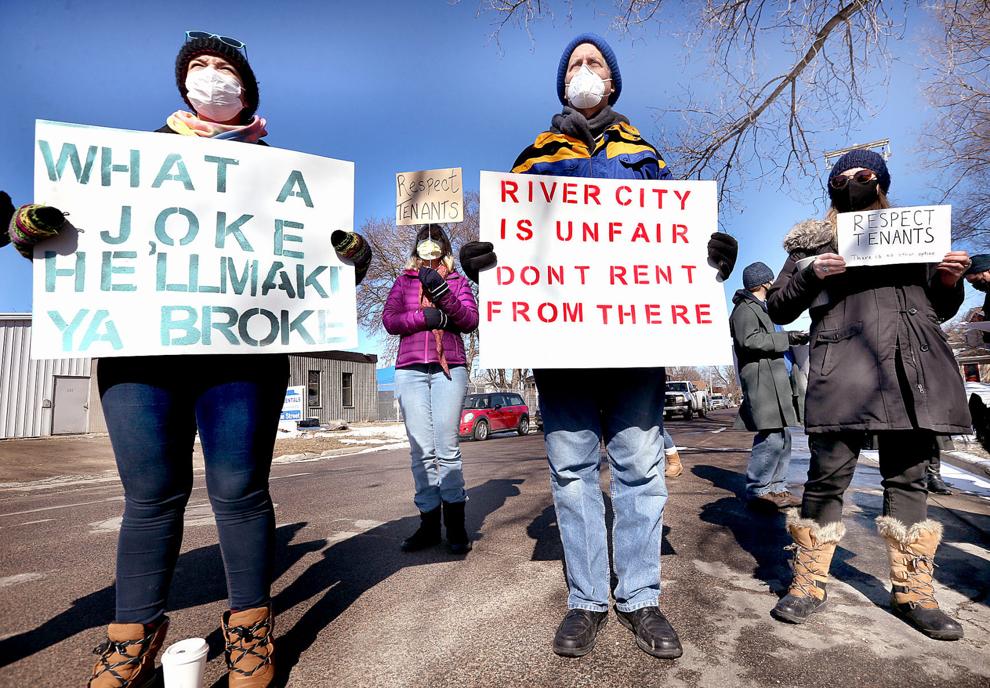 A group protested outside the office of a La Crosse property management group Monday morning, sharing stories of unsafe living situations and mistreatment by landlords.
The protesters specifically rallied around the family of Johnny Hricinak, who they said weren't allowed to pick up Hricinak's belongings shortly after he died in his apartment, owned and managed by River City Rentals.
Organizers and those close with the family said River City Rentals hung up on Hricinak's father, changed the locks to his apartment shortly after his death, and subsequently threw his belongings in the landfill.
River City Rentals did not immediately respond to the Tribune's request for comment and to confirm the accounts. The group owns and operates more than 400 housing units in the La Crosse area.
"We went on Friday to the landfill and actually got some of his belongings back. And no family should have to go through that," said organizer Tori Ray, at Monday's protest outside the River City Rental office on Kane Street.
"The community deserves better as well, this is just the topping of what pushed it over for people to stand up," Ray said.
On a Facebook event page, Ray shared a screenshot that appeared to be of a conversation with River City Rental owner, Nathan Brooks, asking to return the belongings, to which he appears to response: "Already at the landfill."
Another post in the group describes the father of the deceased tenant asking which dumpster the items would be thrown out in, so he might "dumpster dive for his son's belongings," but the landlord hung up on him.
"It wasn't worth anything, and that's why it was thrown away," Ray said, recalling the reason the family received.
"It's really a particularly egregious and immoral example of landlords treating people with no respect," said Peter Gorski, organizer and volunteer with Coulee Tenants United.
The Facebook page also details that the tenant was in an eviction battle with River City Rentals shortly before his death, but had been attending each court date until the last one, just three days before his body was found, resulting in an eviction ruling.
In Wisconsin, landlords may or may not be allowed to store or remove property left behind by an evicted tenant, based on what's written in the lease. If there aren't details included in the lease, the landlord then is allowed to store the property within 10 days of notification. If it's not retrieved 30 days after storing, it can then be thrown out.
Ray said that Brooks with River City Rentals has apologized for the incident, and has said he wishes he had acted differently, but that he also refunded a donation he initially made to the family's GoFundMe after learning the protest planned for Monday would still occur.
But it goes beyond just what this one family endured, protesters said.
"They have shown time and time again we're unheard. We're not worth anything but a paycheck to them," said Ray, who said she "thankfully" does not rent from River City Rentals.
"Unsafe living conditions, harassment, using people's legal backgrounds as a reason why he can do the things he does to them, people who are living with windows that are broken in negative temperatures, mold," Ray said. "There's a list."
"These stories go on and on and on. Cockroaches, broken appliances, doors, windows and furnaces all broken, an abusive and belittling attitude, hidden fees and stolen deposits," said organizer Kevin Hundt.
"And it's not just River City Rentals. The La Crosse Landlord Review Facebook group is full of the worst of the worst stories," said Hundt.
Organizers said they hope bringing these stories to light can help ignite change to empower those who rent, largely at a city level, including initiating a right to counsel for tenants, improving the inspection system, and a rent abatement schedule.
They also encouraged the city to invest in more housing options that bypass a landlord, such as public housing, and acting on maintaining rent prices throughout the city.
Specifically for River City Rentals, organizers said, they hoped the protest leads to improvements to properties and more fair and just tenant-landlord relationships.
"Clean up your act. Treat people with basic human decency, like they're human beings and not just dollars on your bottom line," said Gorski.
"He has a lot of properties, a lot of run-down properties. They need to invest in actually fixing it instead of masking it with paint or a quick little cover-up. I don't think the change is going to be overnight, I think they will need pressure from the city to start making the changes that need to be made," Ray said.
And Ray said that since sharing this story, others have felt more empowered to come forward with instances of mistreatment, sharing the stories on Facebook and through reviews.
"Hopefully people will realize they have people standing behind them that will support them. This community needs changes, not just me and Johnny's family, but the whole community that rents," she said. "The system is broken."
IN PHOTOS: Winter scenes in the Coulee Region
Looking north from Grandad Bluff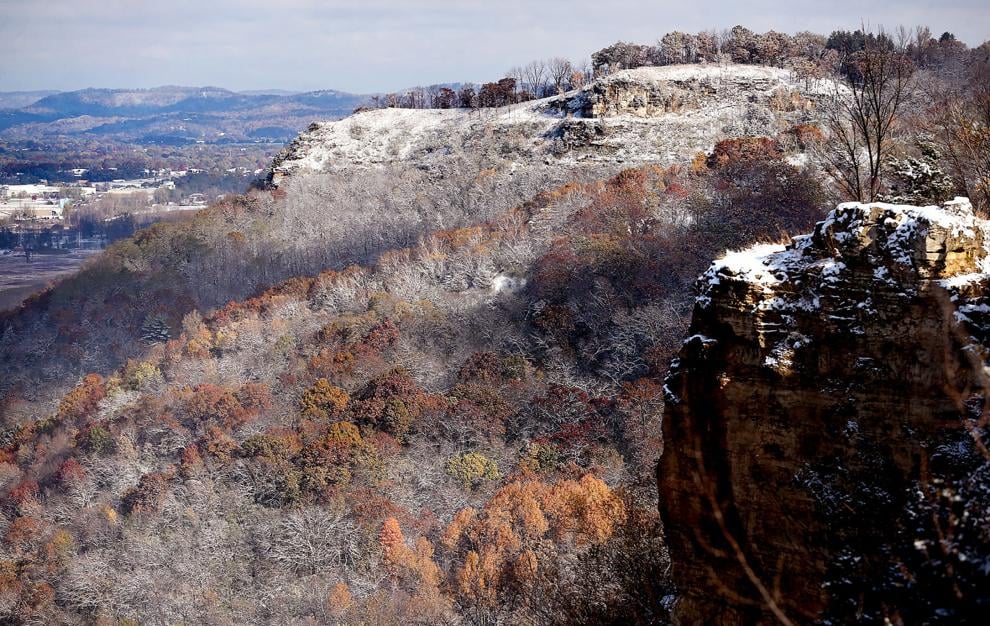 Looking south from Grandad Bluff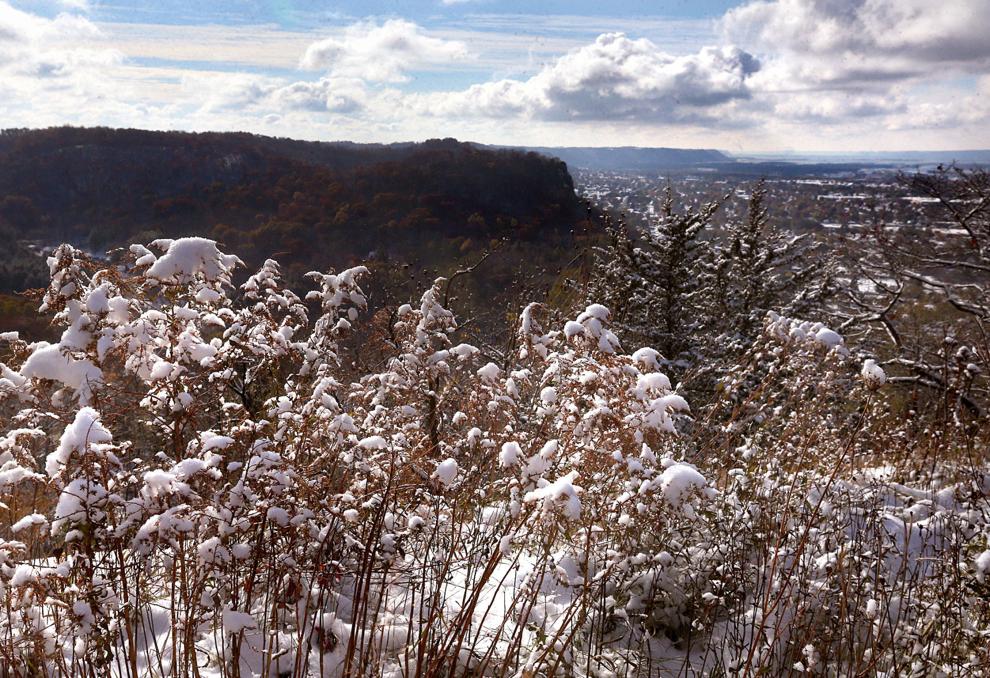 Snow covered pumpkins on Losey Boulevard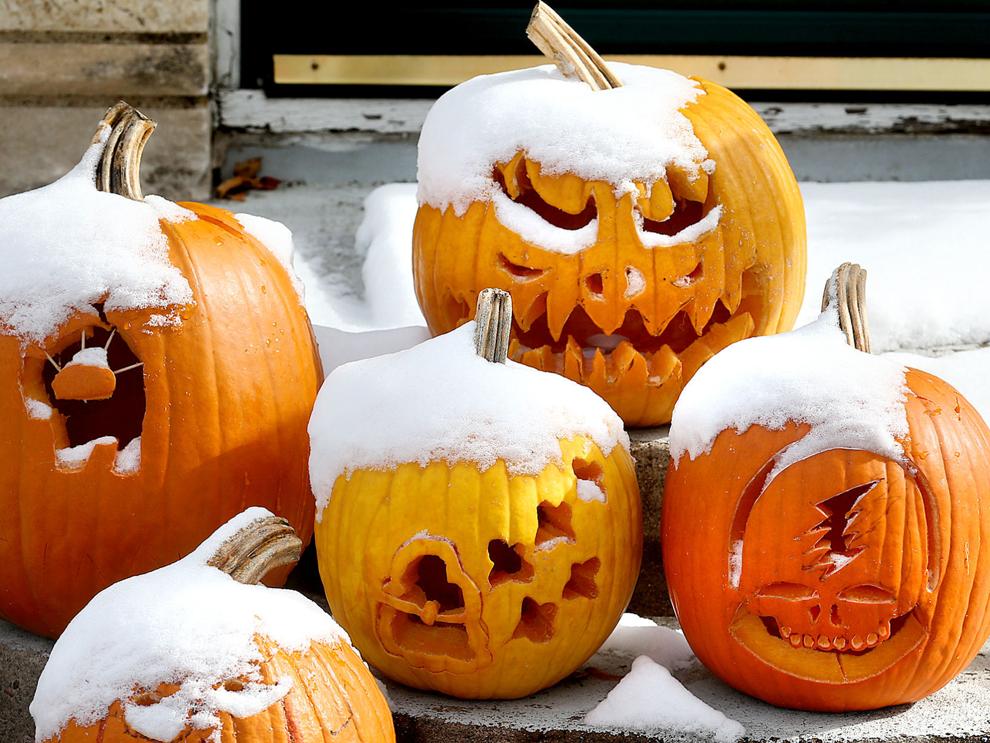 Forest Hills Golf Course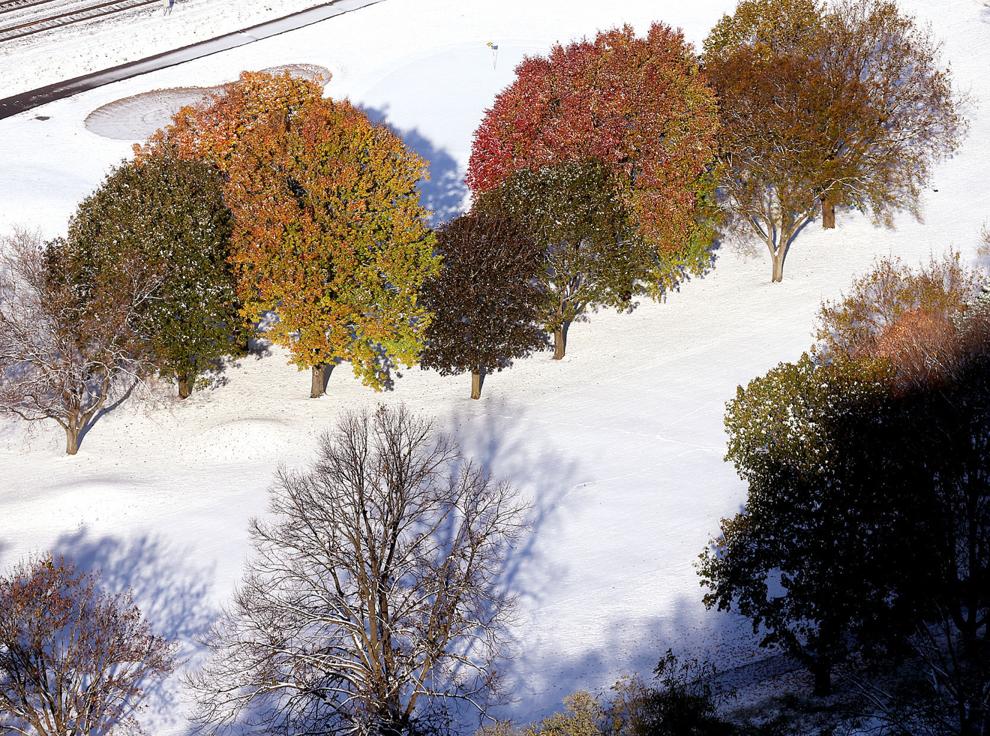 The view west from Grandad Bluff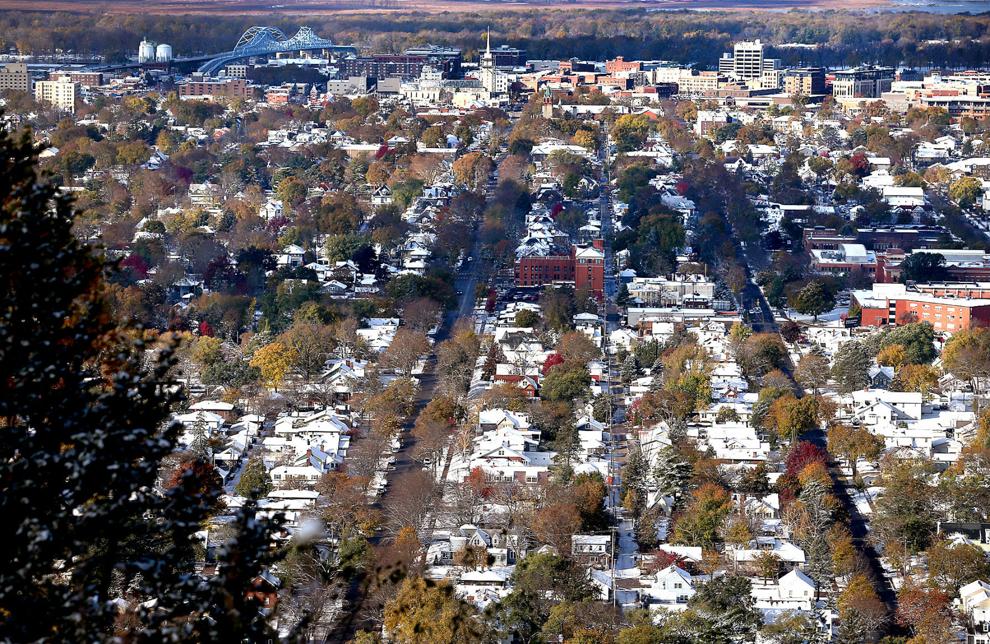 View from Grandads Bluff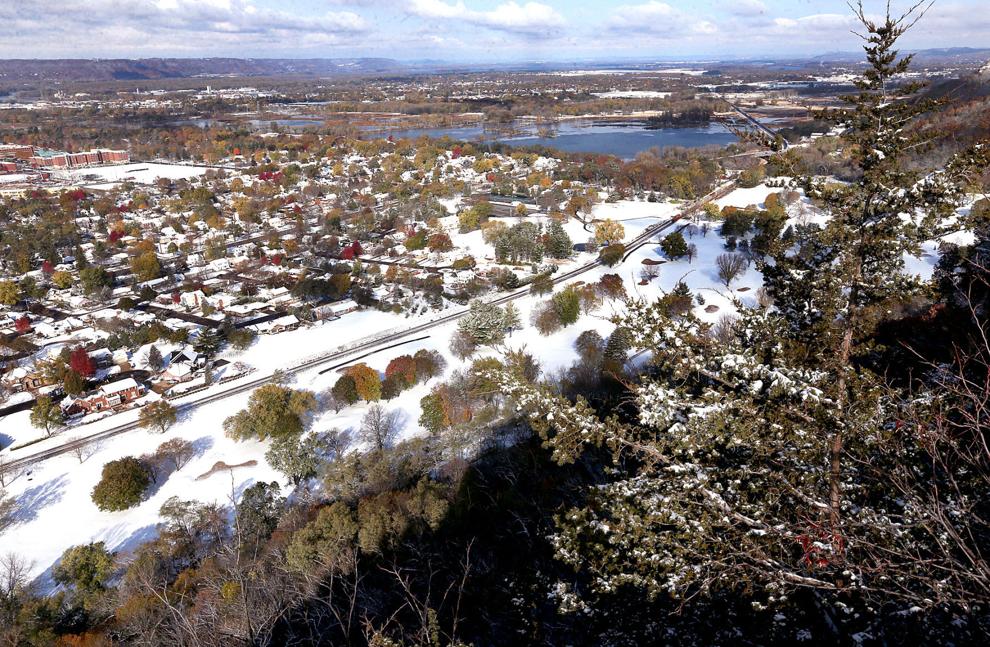 From Grandad Bluff overlook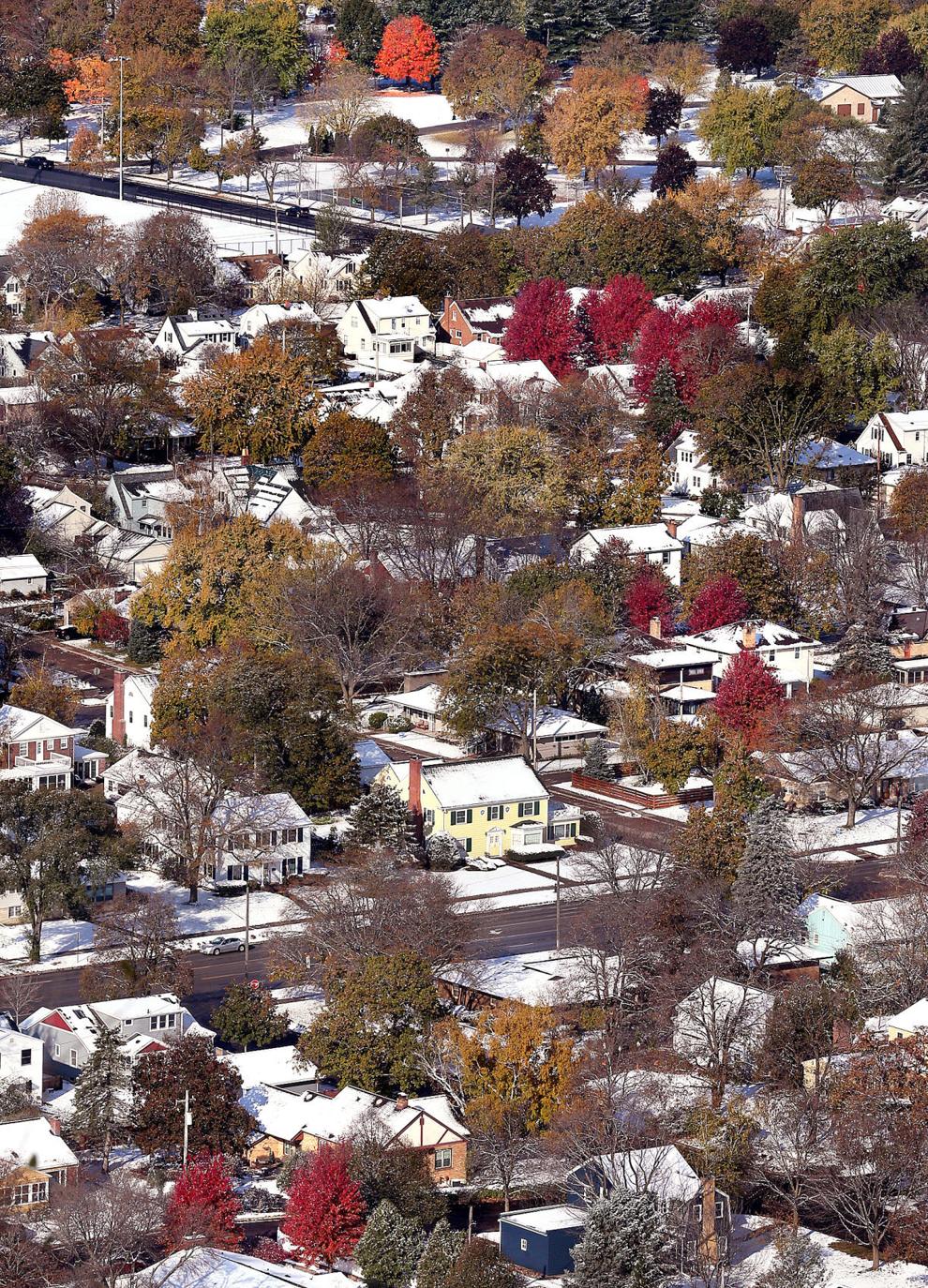 Bluffs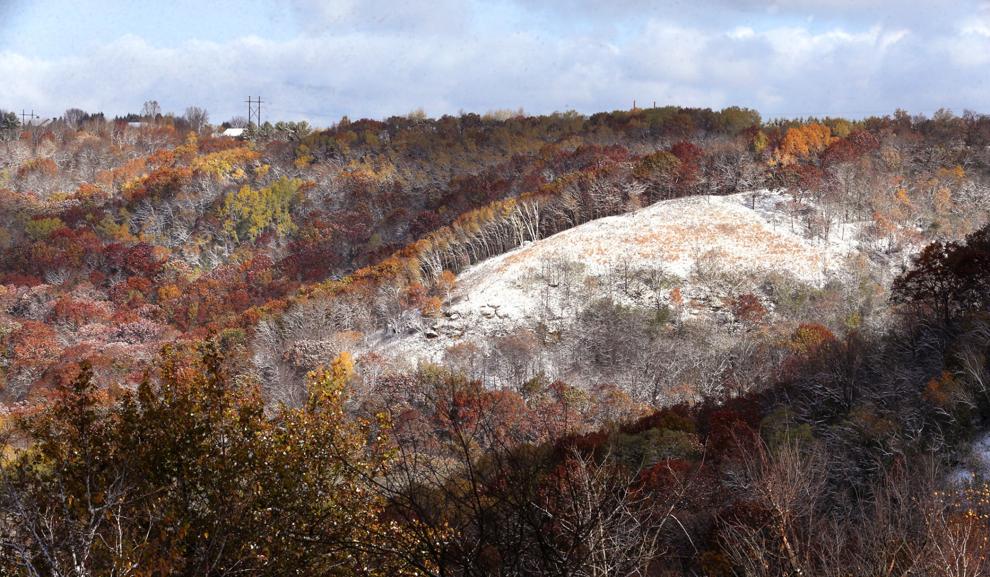 Queen Anne's lace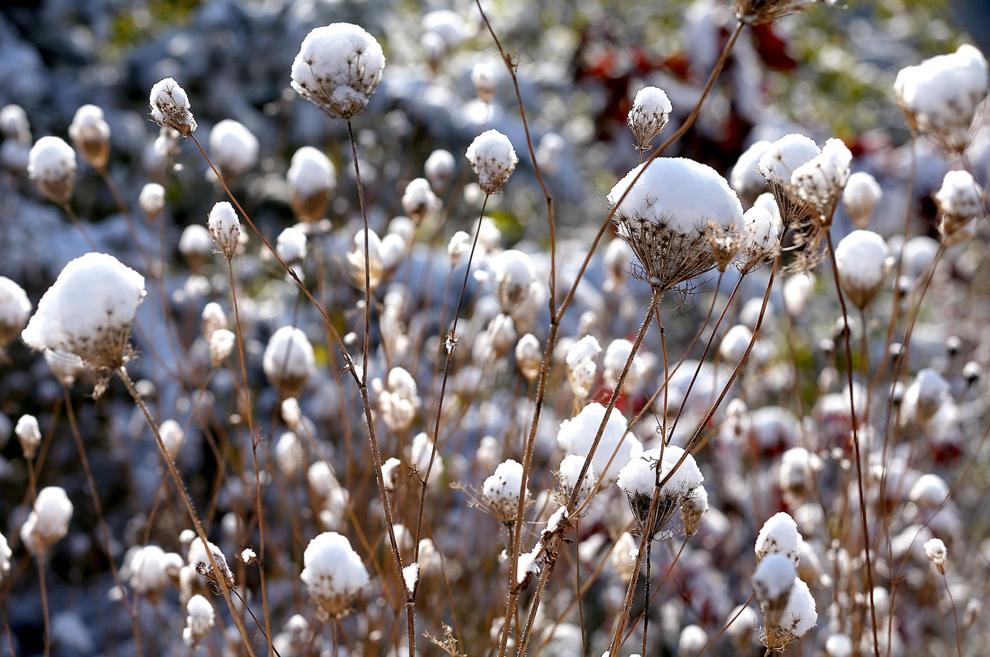 Maple leaves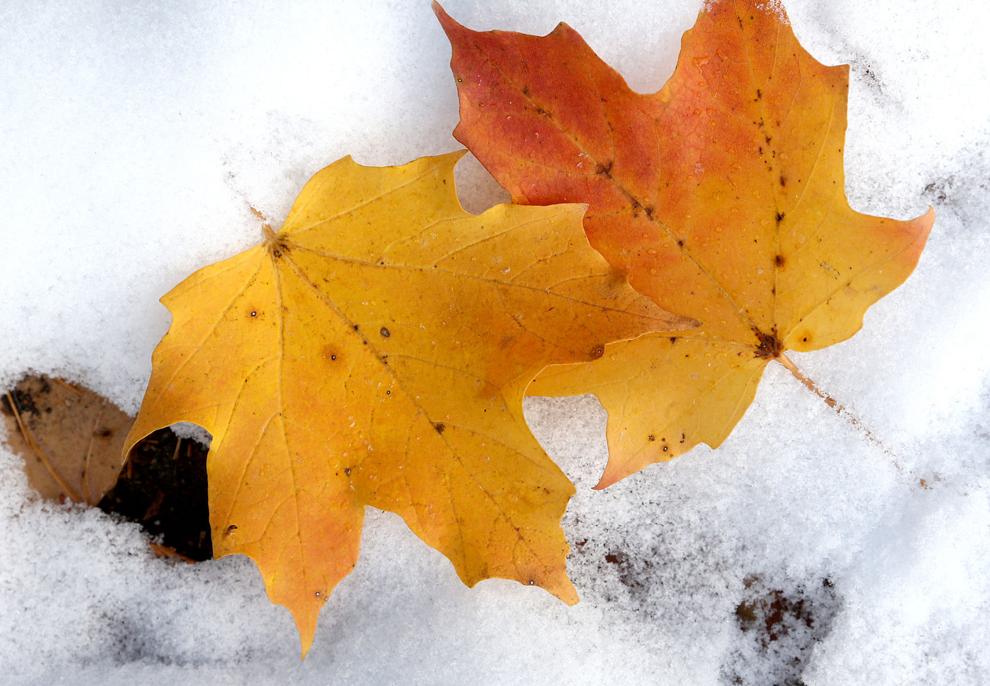 Oak Grove Cemetery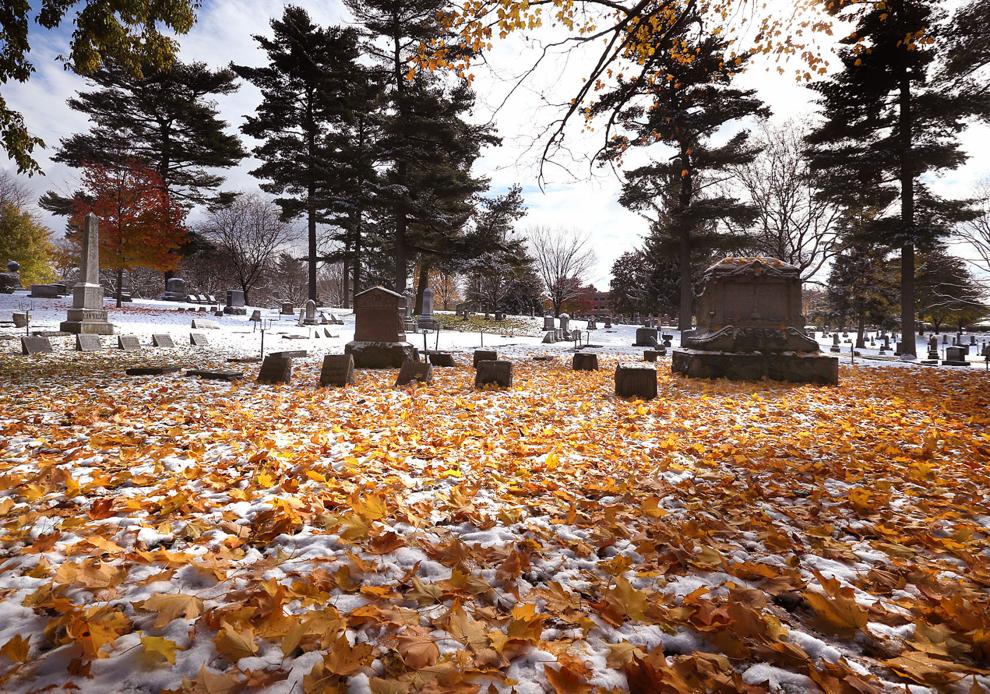 Oak Grove Cemetery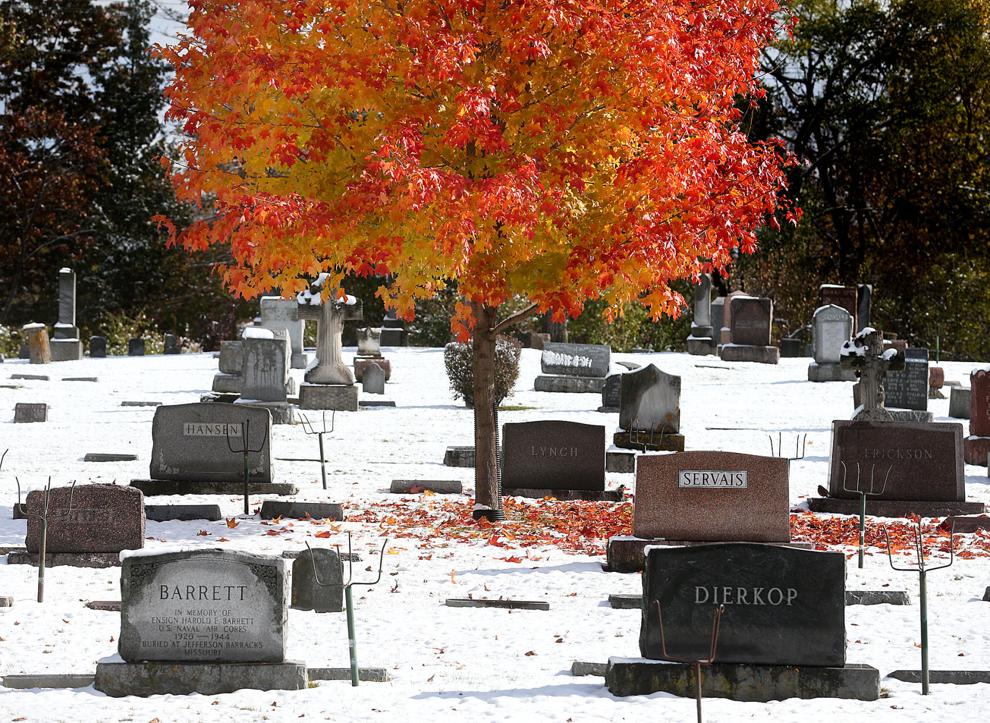 An icy perch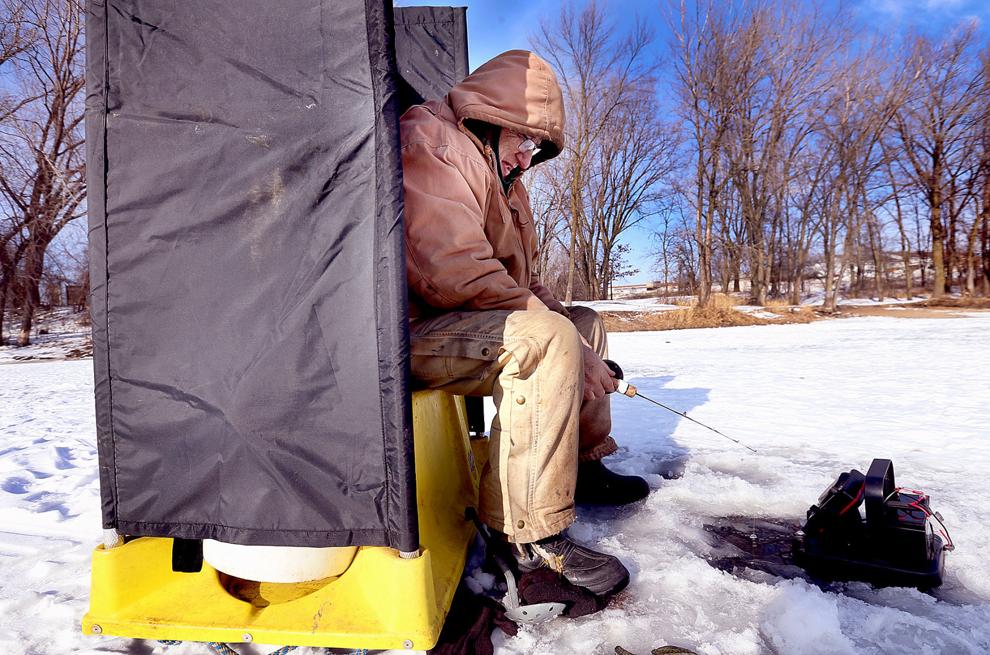 December 29: Winter storm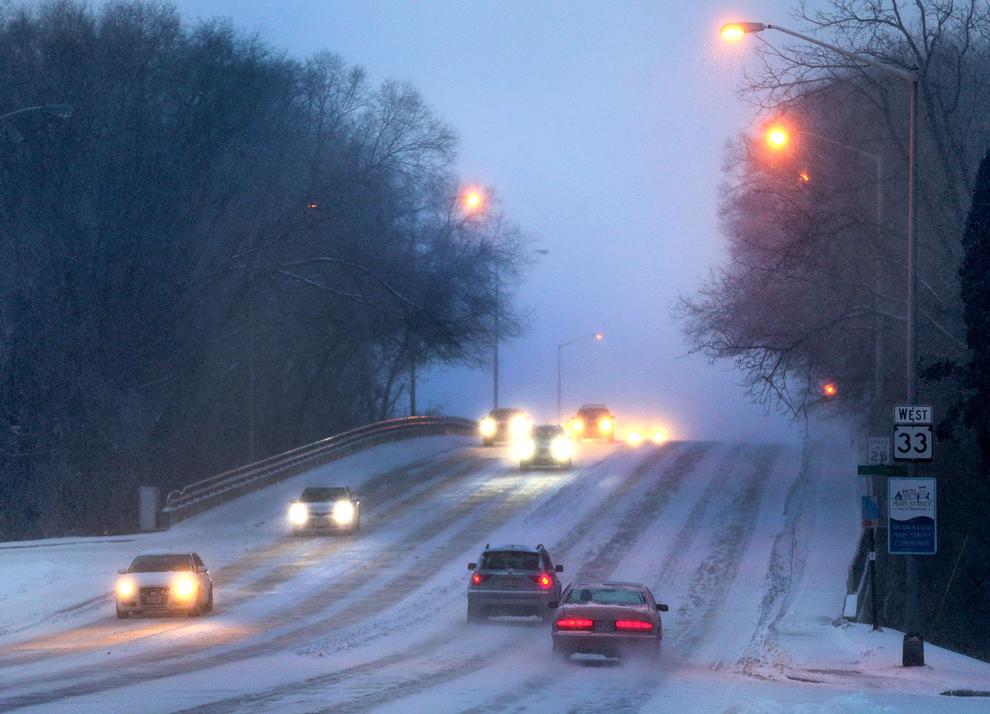 December 29: Winter storm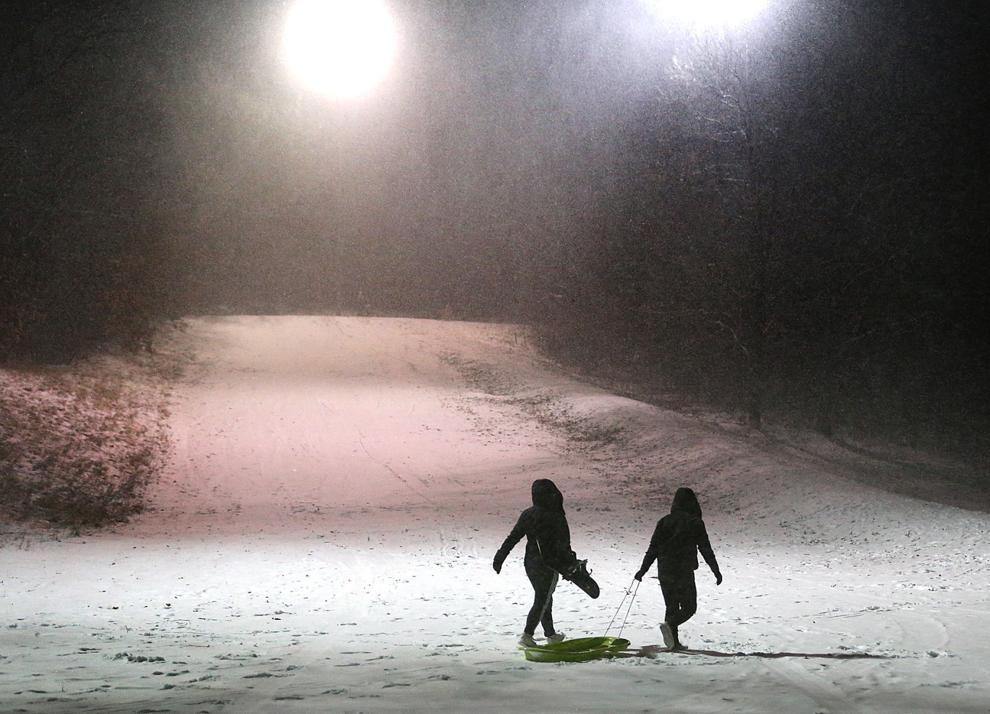 December 29: Winter storm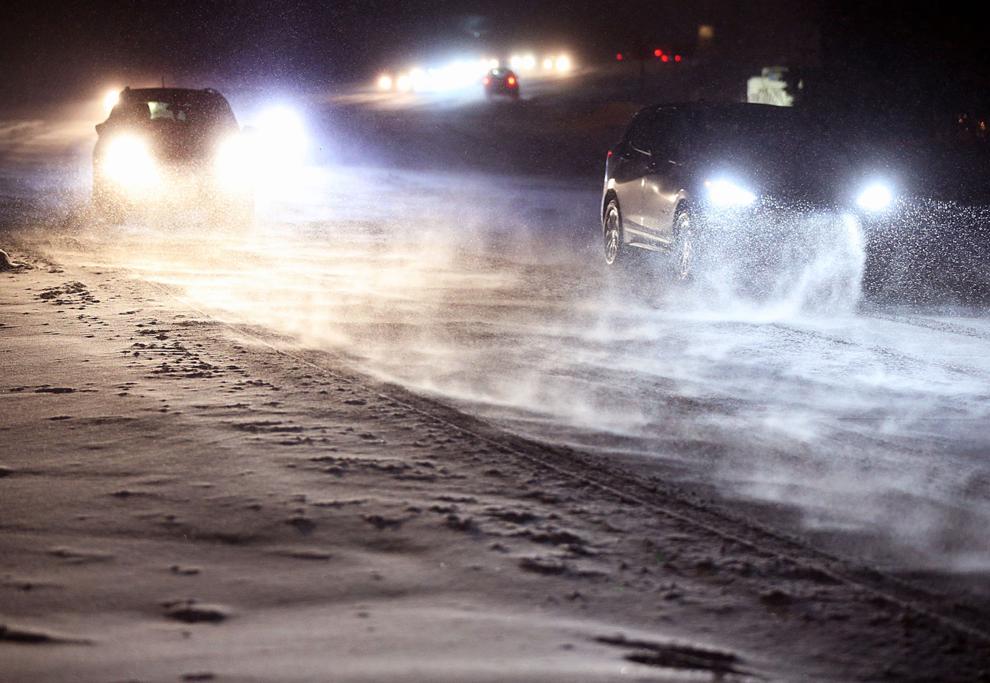 December 29: Winter storm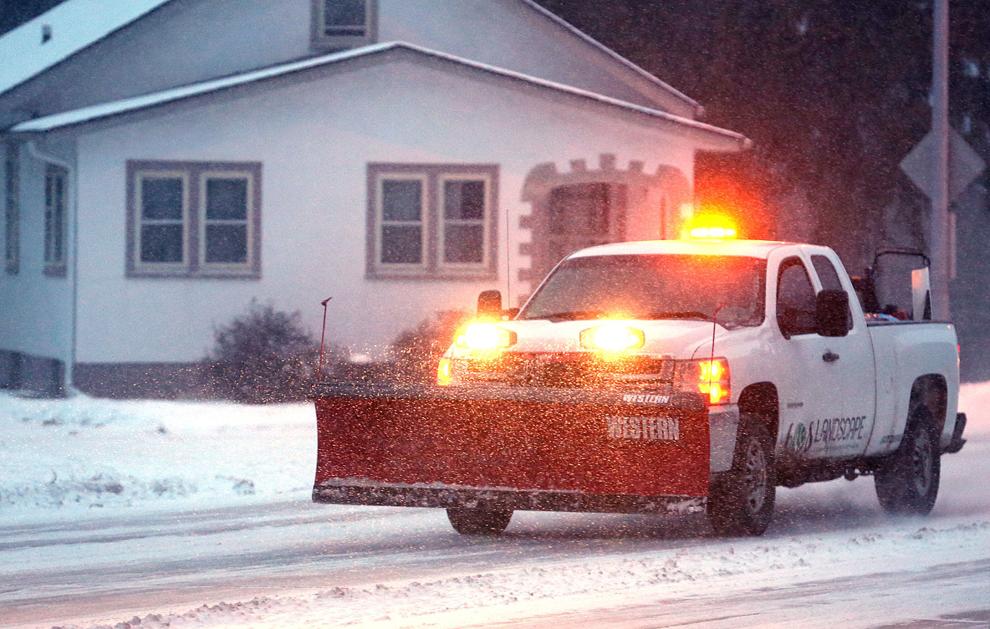 December 29: Winter storm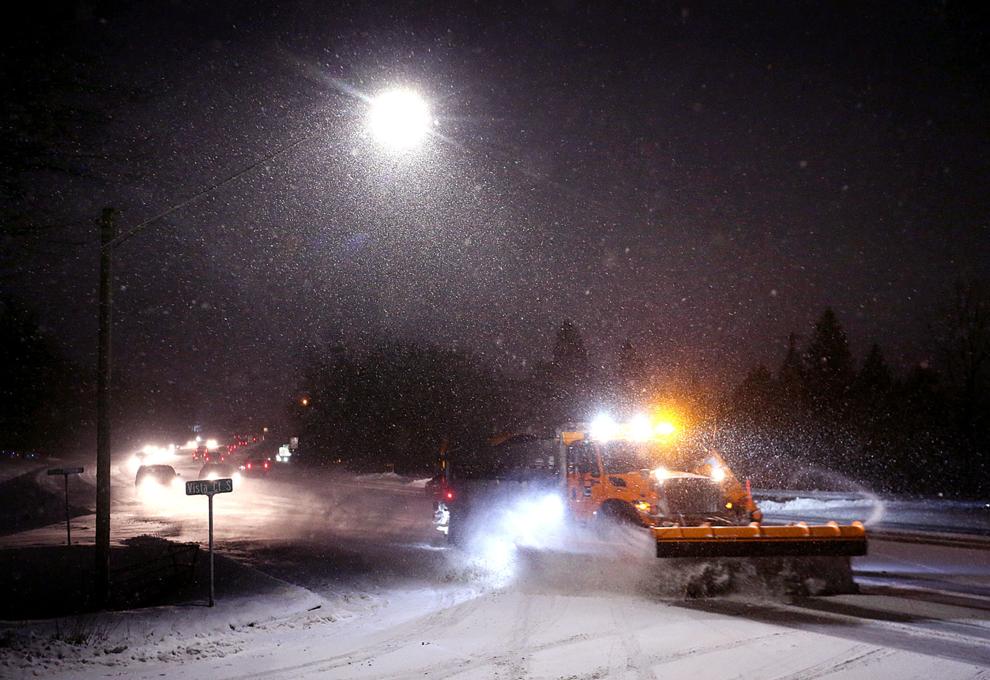 December 29: Winter storm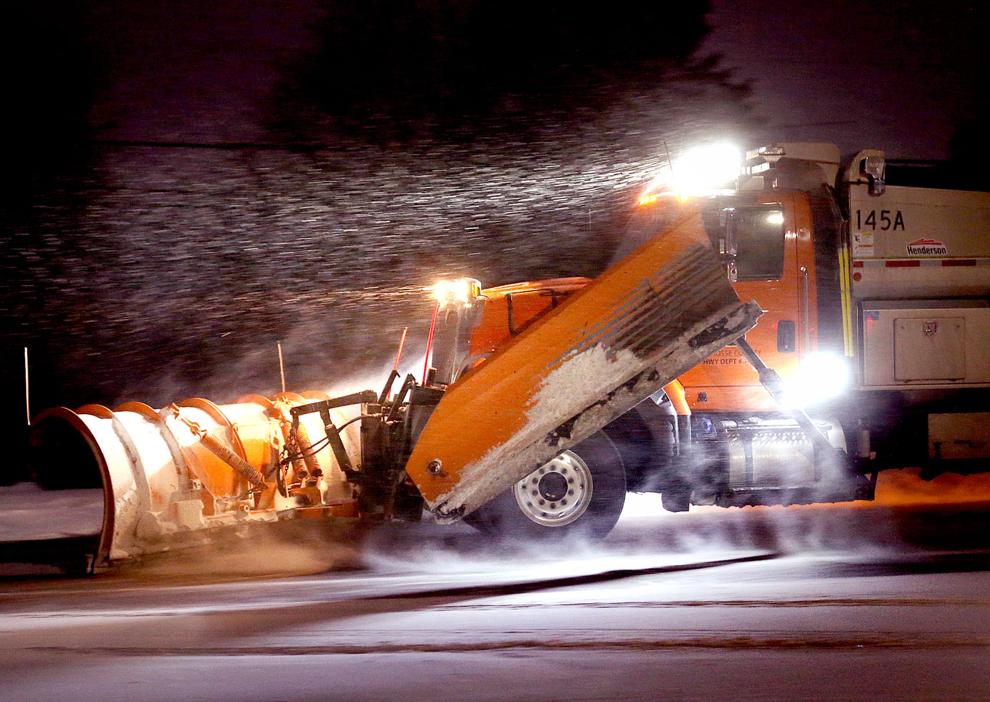 December 29: Winter storm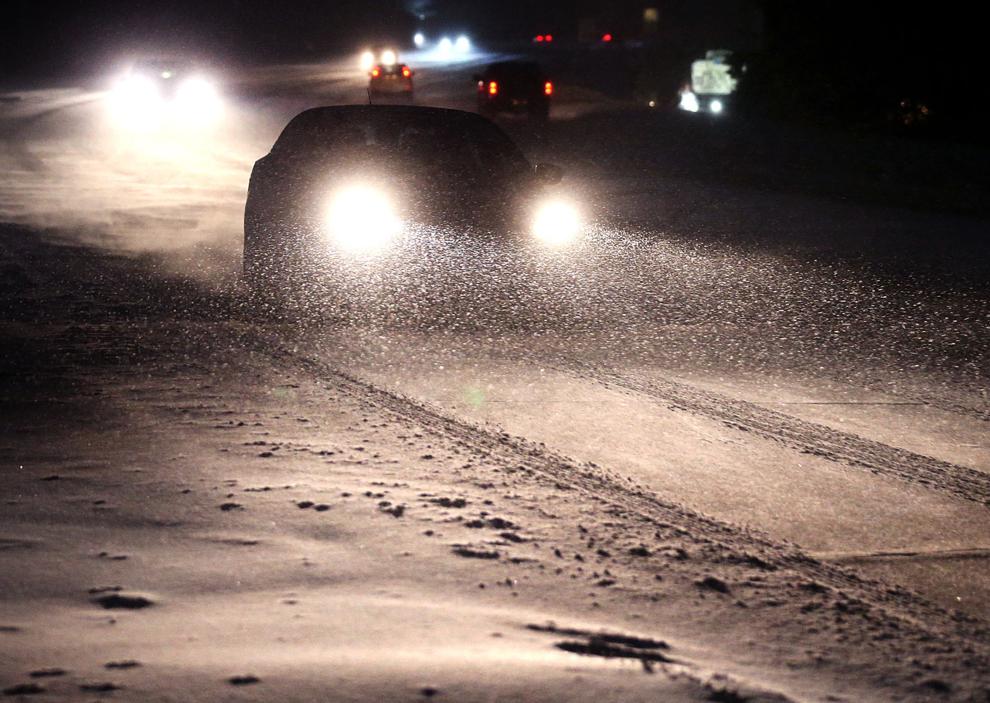 December 29: Winter storm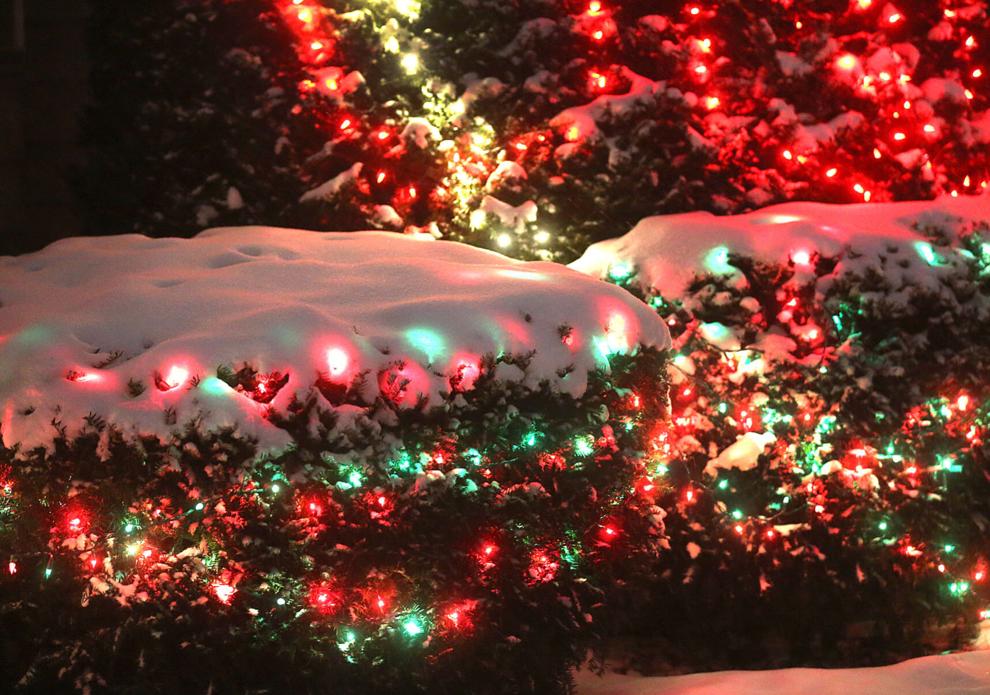 Taking a winter walk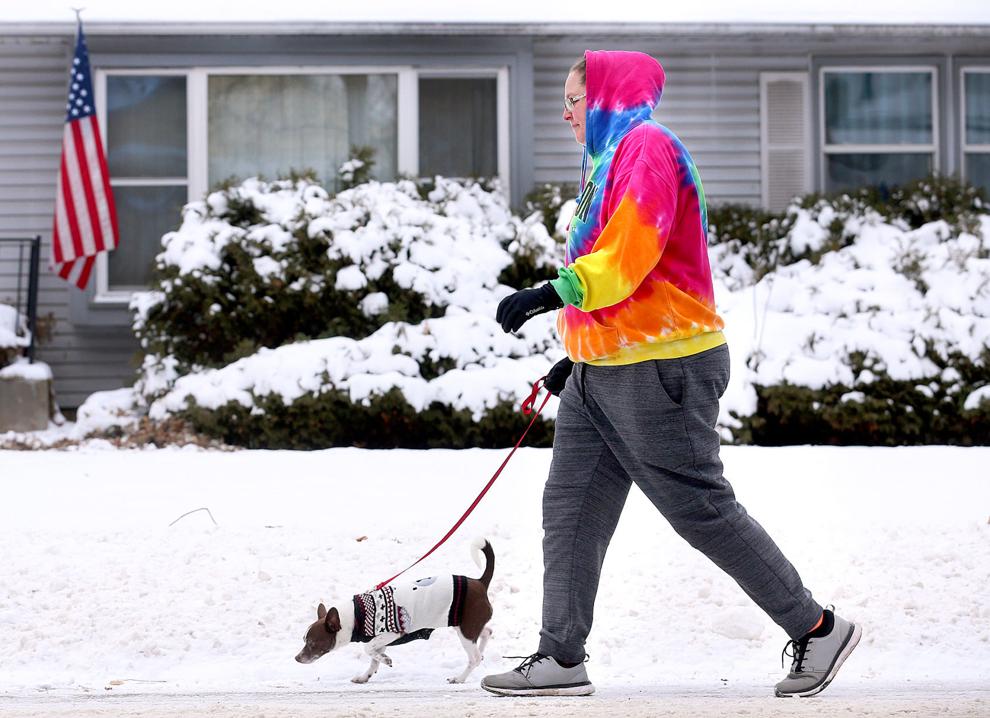 December 29: Winter storm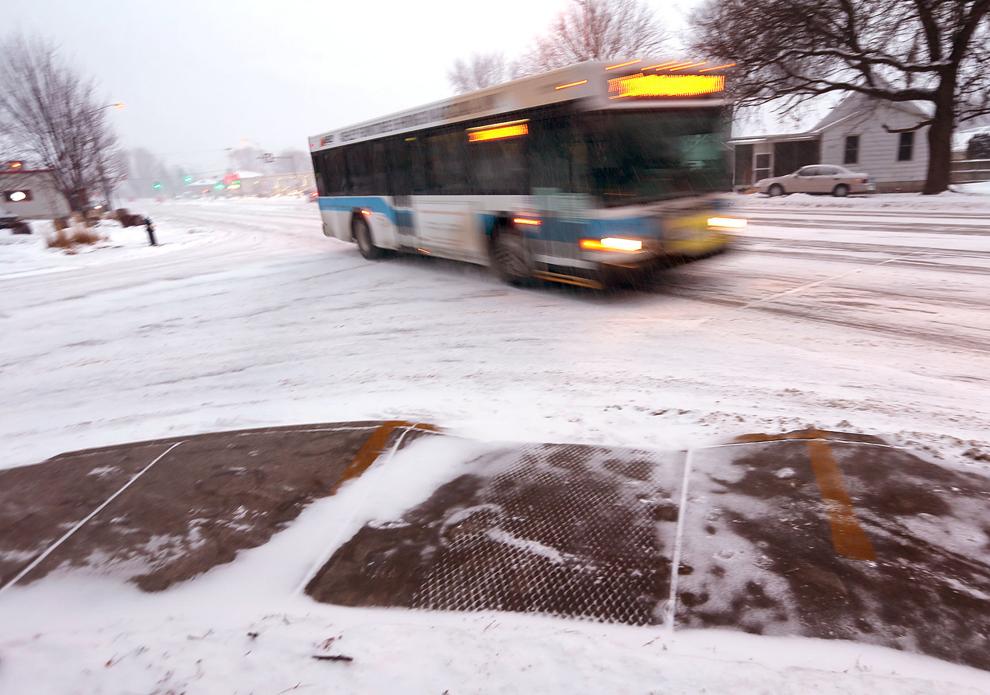 Homemade snow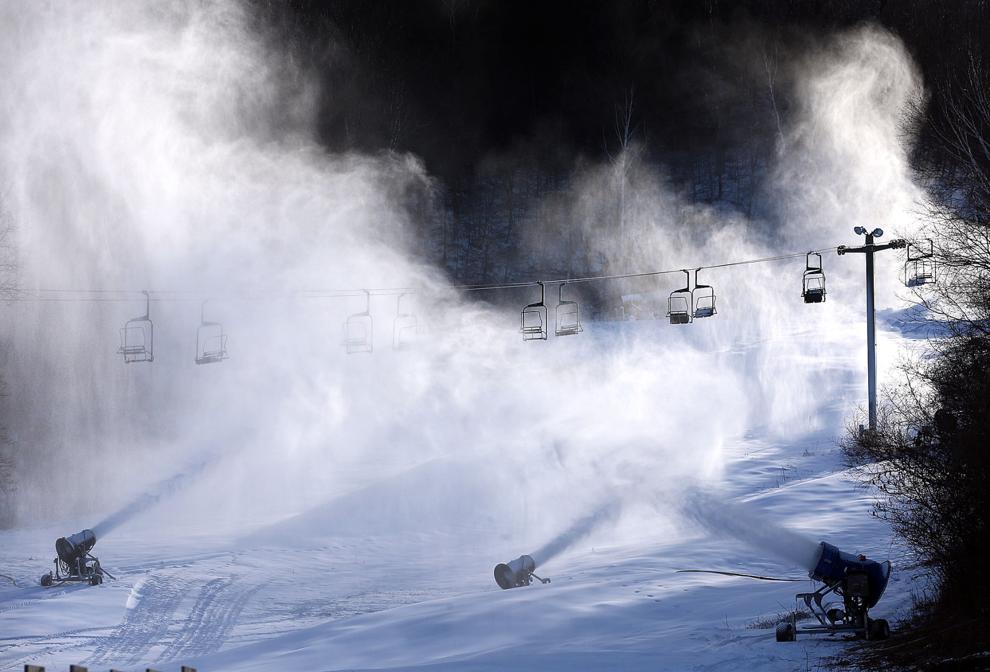 Homemade snow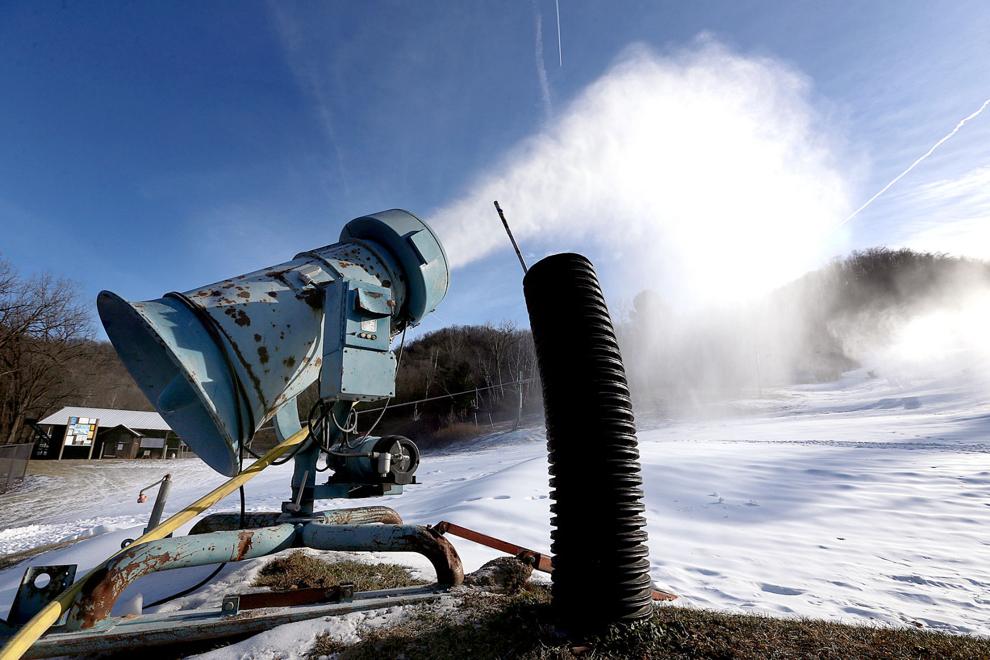 Igloo fun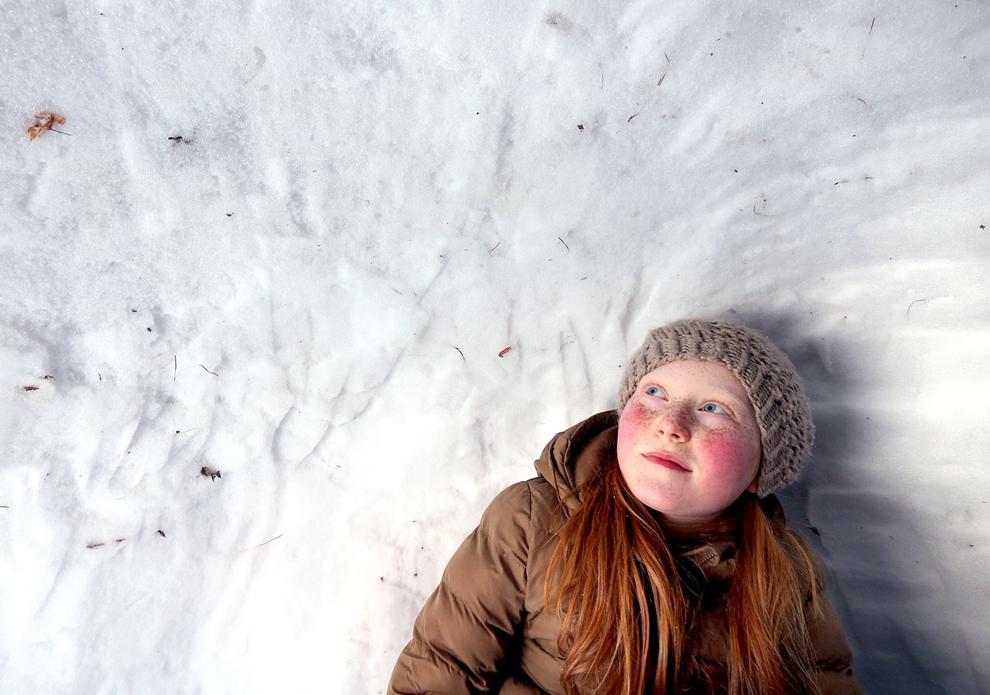 Igloo fun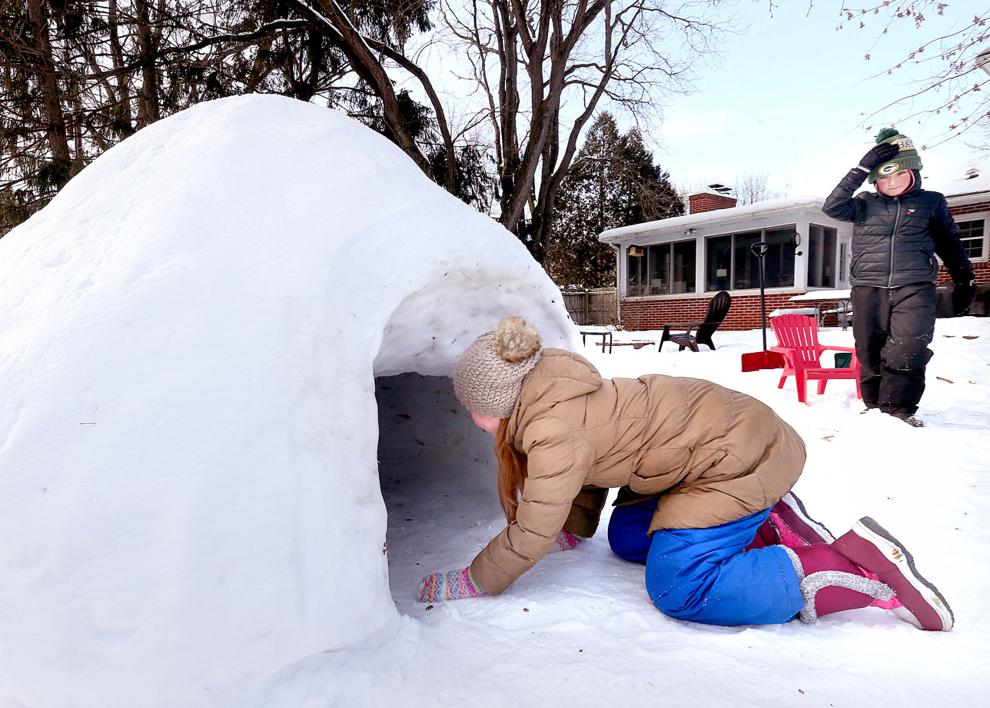 Chippewa Valley Snowfall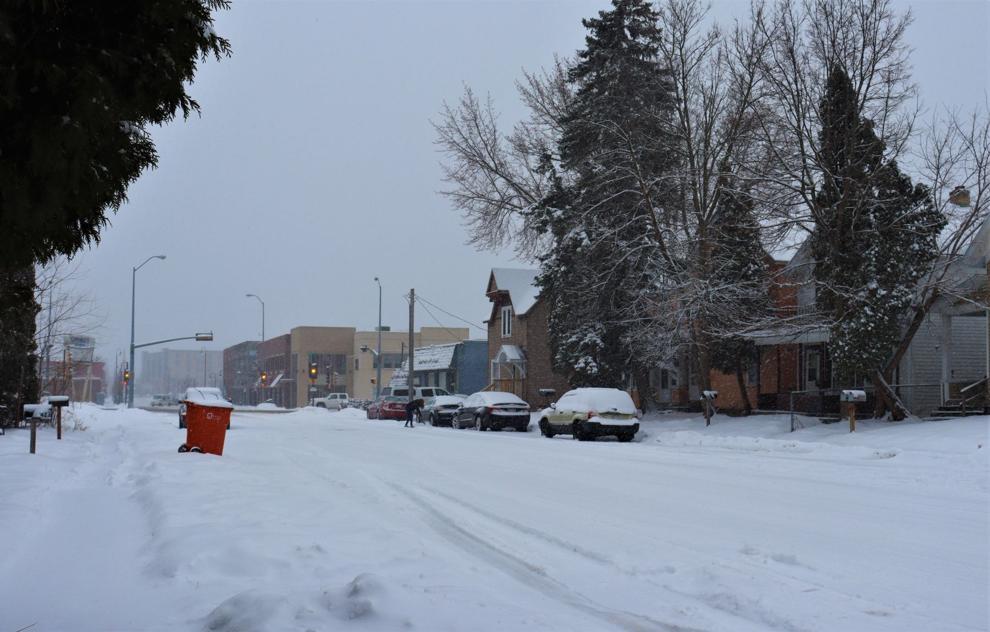 "It's really a particularly egregious and immoral example of landlords treating people with no respect."

Peter Gorski, organizer and volunteer with Coulee Tenants United.