ROME (AP) — An ancient underground basilica that only came to light a century ago has gotten a face-lift in Rome, with its refreshed splendor …
ATHENS, Greece (AP) — Greece has sent two letters to the United Nations explaining its objections to a maritime boundary deal between Turkey a…
MADRID (AP) — The next U.S. president should stop subsidizing fossil fuels to help tackle climate change, billionaire Michael Bloomberg said T…
LONDON (AP) — With two days until polling day, British Prime Minister Boris Johnson sought Tuesday to get his election campaign back onto Brex…
FRANKFURT, Germany (AP) — Mario Draghi took over as head of the European Central Bank eight years ago amid market speculation that the euro cu…
ANKARA, Turkey (AP) — Turkish President Recep Tayyip Erdogan said Tuesday that Turkey could deploy troops in Libya, if the U.N.-supported gove…
ST. PETERSBURG, Russia (AP) — A court in St. Petersburg, Russia's second largest city, on Tuesday convicted 11 people in relation to a deadly …
BUENOS AIRES (AP) — Alberto Fernández becomes president of Argentina on Tuesday, returning the country's Peronist political movement to power …
SRINAGAR, India (AP) — For years Romi Jan's mornings would begin with the plaintive call to prayer that rang out from the central mosque in di…
KABUL, Afghanistan (AP) — The Taliban abducted as many as 45 elderly family members of a late Afghan government employee who were attending hi…
STOCKHOLM (AP) — Marie Fredriksson, the female half of the Swedish pop duo Roxette, has died at age 61, her management agency said Tuesday.
ANTANANARIVO, Madagascar (AP) — Cyclone Belna has hit northwestern Madagascar, with 2 dead and three missing from the first tropical storm of …
PARIS (AP) — Cranking up pressure on President Emmanuel Macron, thousands of union activists marched through French cities Tuesday and airport…
LONDON (AP) — If Labour Party leader Jeremy Corbyn wins Britain's general election on Thursday, he's promising a remix of British society, wit…
STOCKHOLM (AP) — The winner of this year's Nobel Peace Prize says his horrifying experiences as a young Ethiopian soldier informed his determi…
BEIJING (AP) — Stock markets around the world fell sharply Tuesday as nervous investors watched a rapidly approaching deadline for more U.S. t…
LONDON (AP) — Boris Johnson defies political gravity.
KYIV, Ukraine (AP) — Both Ukraine and Russia are hailing the outcome of peace talks in Paris even though they failed to solve the core issues …
MADRID (AP) — A Spanish judge has sentenced a man to 18 months in prison for creating a website showing where an infamous gang rape took place…
RIYADH, Saudi Arabia (AP) — A summit of Arab Gulf nations opened on Tuesday in Saudi Arabia without Qatar's ruler in attendance, despite signs…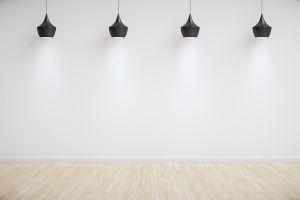 Grandview Plaza Apartments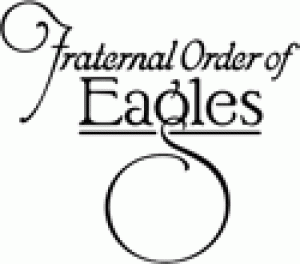 Fraternal Order of Eagles - La Crosse 1254
BEIRUT (AP) — Angry residents attacked the municipality headquarters in the northern Lebanese city of Tripoli on Tuesday, smashing windows and…
TAIPEI, Taiwan (AP) — Taiwan's top diplomat said Tuesday that his government stands with Hong Kong citizens pushing for "freedom and democracy…
HELSINKI (AP) — Finland's parliament chose Sanna Marin as the country's new prime minister Tuesday, making the 34-year-old the world's younges…
THE HAGUE, Netherlands (AP) — The justice minister of Gambia appealed to the U.N.'s top court Tuesday to recognize that genocide against Myanm…
HELSINKI (AP) — Finland's parliament picks Sanna Marin as new prime minister, making the 34-year-old youngest-sitting head of government.
MOSCOW (AP) — The former mayor of Moscow and one of the founders of Russia's ruling United Russia party, Yuri Luzhkov, has died at the age of 83.
GENEVA (AP) — Global commerce will lose its ultimate umpire Tuesday, leaving countries unable to reach a final resolution of disputes at the W…