I don't think I can handle another health care go-round.
As I write this, the Senate is poised to try to repeal the Affordable Care Act again.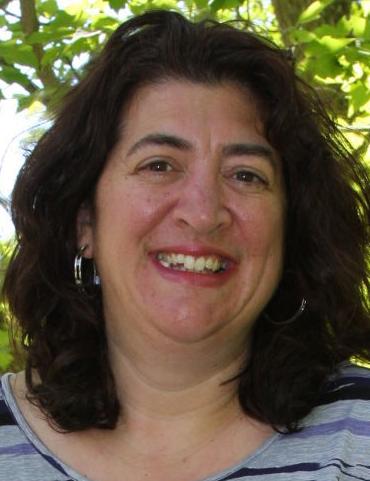 Wealthy, white male Republicans without genetic malformations of the brain that lead to hemorrhagic stroke and permanent disability are deciding the fate of my family. Isn't it enough I cheated death already?
Health care and disability go hand-in-hand for me. After you have a stroke, it's hard to write about one without the other.
I had a meltdown earlier this year when Republicans tried to repeal and replace Obamacare. I cut myself off the news (the real stuff, not the fake stuff) because I was getting so upset. My Democrat friends were predicting the horrors to come on Facebook; and my Republican friends were silently ignoring those posts.
So I had to cut them all off, too.
Sadly, the Democrats are closer to getting it right: My husband, as well as my 20-year-old son and my 8-year-old son, all stand to lose their health insurance. The biggest kicker? The policy my husband and eldest son will lose has a $14,000 deductible. It's sad that I'm worried about losing that kind of policy, but I am.
When I had a stroke four years ago and became unable to work full-time any longer, we were lucky to be "low-income" enough without my salary to qualify for BadgerCare, which is Wisconsin's version of Medicaid. My husband is self-employed, so he does not have access to a workplace policy.
Even though Wisconsin Gov. Scott Walker refused to expand BadgerCare under the Affordable Care Act, the existing income limits ensured I did not have to worry about the costs of my many required doctor appointments and physical therapy sessions. There was no cap limiting how much my stroke could cost. I just went to the doctor, paid my co-pays and the bills got paid. It was a true blessing.
Then came Halloween. My youngest son screamed in agony most of the night because he had a toothache. My husband drove us to Walmart at 1 a.m. for every tooth-related medicine I could find. That helped for 10 seconds. Don't get me wrong. I was happy for those 10 seconds — I just wanted more.
The next morning, I contacted my dentist. Even though I had lost our family's dental insurance with my job, I had held it for 20 years and had a relationship with the people there. Also, I thought, I am educated. I know dentists usually don't accept Medicaid patients because of low Medicaid reimbursement rates, but I have a secret plan. These people know me – I will pay cash every month until the bill is paid off.
Then the office manager tells me it is illegal for dentists to accept money from someone on Medicaid. Apparently, there is an actual state statute saying this.
The dentist ultimately accepts my son as a Medicaid patient (thanks, Coulee Family Dental) and takes the financial loss. An exposed nerve is addressed, and we are officially a "charity case."
Crisis averted. At least until I get approved for SSDI.
After almost four years without full-time income, I finally get my SSDI hearing and am classified as permanently disabled. This should be a good thing since now I receive a monthly stipend through the Social Security system. However, this also means I qualify for Medicare since I've now also been labeled officially disabled for at least two years.
What happens to the health insurance for the rest of my family, I ask? No one can seem to answer that question.
As it turns out, just like *NSYNC might sing, it's "bye, bye, bye" health insurance.
Eventually I learn my youngest will still qualify for Badgercare (at least for 2017) because the income limits are higher for minor children of people like me. My husband and oldest son got kicked off Badgercare when I received my first SSDI payment. Now they both rely on the ACA health-care exchange. (Interestingly, the rule that keeps college kids ages 26 and younger on a parent's plan apparently does not apply when your mom is disabled and on Medicare.)
Thankfully, my husband and older son qualify for ACA subsidies, but we still pay $120 per month for a policy with a $14,000 deductible. And that's not even the real kicker. We received a letter one month after they were officially on the plan letting us know the policy won't be offered next year. Could this be related to the instability of the health-care market and the Republican push for repeal? No matter, as of Nov. 1, two of my family members will be back on the health-care exchange.
Republicans say they want to take money out of Medicaid for other things. To me, that means increased income limits so my 8-year-old won't have decent health insurance when he's sick. He already can't get his teeth fixed through the system without being "charity." Why should people care if he's healthy?
Why should people like my husband and oldest son even be able to get health insurance? If Republicans take away the ACA guarantees and subsidies, I'm betting we lose our crappy emergency policy for something worse. Maybe no insurance at all. Is medical bankruptcy our future? I know — it's not your problem.
I support changes to the ACA; however, I prefer actual improvements that would make things better for more people, not changes that result in estimates like 32 million fewer people without health insurance.
Sorry, I have no time to finish this rant. My oldest son in college has texted me. He has flu-like symptoms and is wondering what he should do. I need to figure out a way to get him to a doctor and pay the ensuing medical bills.
At least we have an emergency medical policy on him.