University of Wisconsin-La Crosse Chancellor Joe Gow recently apologized for his naivety about the media coverage of his decision to pay $5,000 of public money to porn star Nina Hartley to give a talk on campus.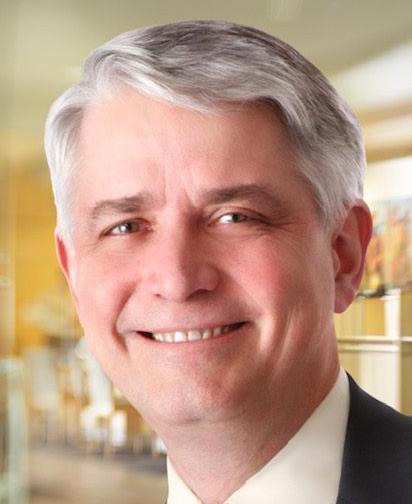 When Johnny's baseball breaks the neighbor's window, he normally doesn't apologize that glass shatters. I am glad the media has covered the story.
I commend Dr. Gow for offering to return the money and for scheduling a follow-up event to present a far different perspective on pornography.
When Dr. Gow, Ms. Hartley and I were teenagers, pornography was a very different thing. What was a crinkled magazine picture then is today an unimaginable flood of graphic images two clicks away from every kid with a smartphone.
Most of us really don't know or don't want to know what goes on in the Internet world of today. However awkward this experience, this may still become an occasion for the sifting and winnowing that is central to the Wisconsin Idea at the heart of our universities.
Pornography is a horrible hill on which to plant the flag of free expression.
In a recent op-ed, Chancellor Gow expressed admiration for Ms. Hartley's strange comment that "fantasy is what we want; reality is what we negotiate."
I hope Dr. Gow comes to understand that there is much to pity and nothing to admire in this phrase. I suspect she is fantasizing about negotiating with the reality of life as porn star too old to be much in demand. Rebranding herself as a paid advocate for sexual health isn't going to restore her surrendered dignity.
No amount of talking about condoms and consent will undo the damage she has done to herself and others.
I wonder if she or Dr. Gow have ever talked with a woman whose husband is trapped in the addictive fantasies he longs to escape? Has she ever thought about their children?
Do we really think that pervasive adult pornography plays no role in the proliferation of child pornography? How is a porn user supposed to know how old the person behind the image is?
Pornography is a protected form of expression, but that doesn't make it good. It is not art. It is a massively profitable global industry that longs to brand itself as art.
Most of us don't need science to know how devastating pornography is to the mental, physical and social health of those enslaved by it. We can see it in the sad and empty eyes of millions of boys and young men whose zest for life is being sucked into their smart phones.
There is ample scientific evidence that what Dr. Gow apparently admires as free expression, is in fact a massive public health problem.
I am hopeful this will result in a deep conversation about pornography rather than a shallow one about freedom.