Today marks the tragic one-year anniversary of the Parkland shooting at Marjory Stoneman Douglas High School in Parkland, Fla.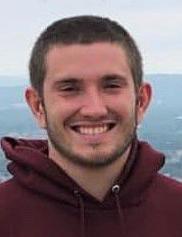 As we remember this day with despair, let it be a reminder that we must put an end to school shootings everywhere and ensure that our educational institutions are safe to the future leaders of this country.
In order to have a good education, you must have safe education. We cannot have our learning environments be places of fear and danger.
As a person who was a non-voting student representative on the Menomonee Falls School Board last year, my work as a school safety activist has followed me to college at the University of Wisconsin-La Crosse.
I am a student senator on our student government. As a government, we worked with the campus police on an initiative last semester on improving our emergency alert system called Rave.
You have free articles remaining.
Register for more free articles.
Stay logged in to skip the surveys.
This system was implemented to its fullest capacity in fall of 2018 and is now an "opt-out" system.
This means that if a student wishes to "opt-out" from receiving alerts, he or she do so by logging into an online portal to adjust the settings.
Students are automatically signed up to Rave when registering at UW-L. As a result, the majority of the student body is receiving these alerts automatically, which is very important.
Rave informs students about catastrophic events such as an active shooter, a tornado, inclement weather or any event requiring evacuation.
These alerts are sent to desktop computers, phones and digital signs both inside and outside of campus buildings. Notifications can be received via email, text message, and voice message.
We are very proud of our work at the University of Wisconsin-La Crosse and are committed to safety on campus.