Welcome to the University of Wisconsin Board of Regents as they return to UW-La Crosse for the first time since 2013.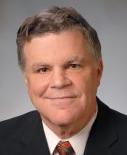 While the Regents will note that our campus has changed considerably since then, they will also see the reasons that it has continued to receive national recognition as one of the top regional universities in the Midwest.
UW Regents are responsible for making decisions on a variety of educational issues for every campus in the UW System. You can get a flavor of the decisions that they make when you look at the committees that will be meeting Thursday as part of the Regent meeting. They include the Audit Committee; Capital Planning and Budget Committee; Research, Economic Development and Innovation Committee; Business & Finance Committee; and Education Committee.
In addition, the Board will consider a 3 percent raise for each of the System's 39,000 employees in the next two fiscal years.
As you can see, the Regents play a major role in determining the facilities our students learn in, the educational programs offered to them, and in the selection of the leadership team that guides our campus.
One factor that enters all those decisions by the Regents are the impressions that they have when they visit a campus. They come away with opinions on the needs and challenges that the campus faces. They meet with students, faculty, staff, the leadership team and members of our community to try to assess how our campus is performing.
An example of how the decisions by the Regents impact our campus was the passage about a decade ago of an initiative called "Growth (more graduates), Quality (decreased student-faculty ratios) & Access (maintain or slightly increase university's ability to take on new students as well as retain and graduate those who arrive)."
UW-L was allowed by the Regents through this program to implement an undergraduate differential tuition.
This resulted in undergraduate enrollments growing and a significant increase in the hiring of faculty and staff.
UW-L has a lot to be proud of. I hope the Regents consider the following during their visit here:
As UW-L's enrollment has grown, so has its reputation. For nearly two decades, US News & World Report has placed UW-L among the top four regional public universities in the Midwest.
Kiplinger's magazine has named UW-L to its 'Best College Values' list for affordability and quality for more than a decade.
UW-L's "Share the La Crosse Experience Scholarship Campaign" has already exceeded its goal of raising $15 million with one year left before it is completed. Thanks to generous alumni and friends, the amount of scholarships awarded to students through the UW-L Foundation increased from $467,000 in 2010 to $1.2 million in 2018.
In early 2018, UW-L announced its largest gift ever — $2 million. This gift from Prairie Springs: The Paul Fleckenstein Trust opened up opportunities for more transformational learning experiences for students and inspired the naming of the new science labs building, The Prairie Springs Science Center. Through this gift, students from throughout campus have already started to engage in hands-on research that solves problems and larger questions for communities.
UW-L has programs and initiatives on campus that support the success of diverse students, whether they are low income, first-generation or underrepresented students of color. A College of Science and Health program, First Year Research Exposure, exposes first-year, underrepresented students of color to Science, Technology, Engineering and Mathematics fields, while improving their success in related college courses. That program just received a statewide award, Wisconsin State Council on Affirmative Action's 2018 Program Achievement Award.
UW-L faculty and staff have averaged 43,000 volunteer hours a year in our community assisting more than 450 organizations. UW-L students have given more than 9,000 volunteer hours in our community.
UW-L continues to have a high-caliber faculty and staff. It is important for them to receive wage increases to help UW-L become more competitive to recruit and retain quality personnel who are a critical investment opportunity for future student success.
l know the Regents will come away from their visit at our campus with an appreciation of the efforts by our students, faculty, staff and administration that has earned this campus national recognition and a much desen/ed reputation for excellence.