My heart goes out to all who have been affected by the recent floods in our region.
The images of irreparable damage to homes and businesses are devastating. We are a resilient community that bands together in tough times, however. And there is certainly more that can be done to mitigate the increasing threat of storms and floods.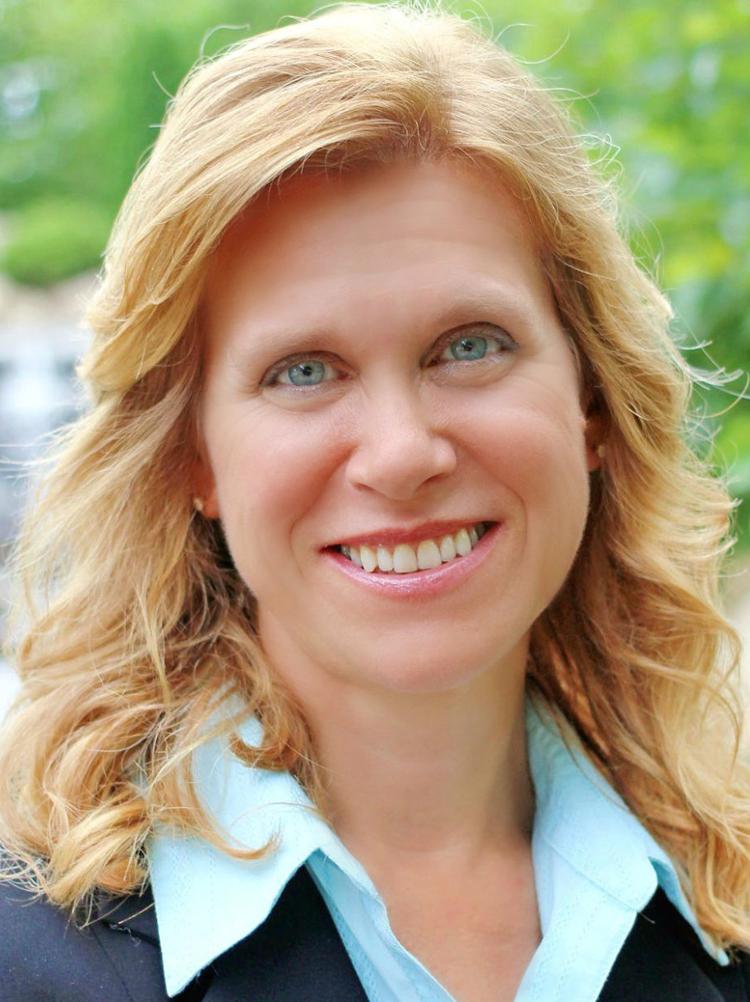 As I took the backroads to get around flooded roads and into the office after the rain storms, I was thinking about the vital role land protection can play at such times. I am thankful for the wisdom and generous spirit of landowners who have taken action to protect their wetlands and streams.
We've spoken with a number of Driftless Area landowners we know in recent days, and we've heard a good number of conservation success stories about projects that stood up to the rains. There's much more work to be done, and that is where we must harness our efforts together.
The recent violent rains and the continuing threat of more intense storms due to climate change remind us to protect farmland from run-off that can rob the land of fertile soil, water and future productivity.
For example, research at Iowa State University has shown that by converting 10 percent of a crop-field to so-called prairie strips — diverse, native perennial vegetation — farmers and landowners can reduce sediment movement off their field by 95 percent and total phosphorous and nitrogen lost through runoff by 90 and 85 percent, respectively.
That's an investment strategy that has long-term benefits for all of us. Together with our conservation partners and supporters, we've been able to offer an increasing number of workshops and resources to landowners who are seeing their land investments eroding with each passing storm, and prairie strips are but one of the many available options.
Even those who were not directly touched by the floodwaters have been hurt by the recent weather events.
The small businesses, community organizations and citizens of our rural communities have long served as the backbone of our area's agriculture, food-focused tourism and outdoor recreation economies that make up a large part of our state economy.
Their hard-earned tax dollars have maintained the charming streetscapes and opened doors to thousands of visitors each year. Without them, our communities become less inviting and we all lose the opportunity and prosperity that comes from sharing this magical place with visitors. With the advent of increasing floods, more of these local citizens are forced to leave their river towns, and village centers are gradually dismantled as flood plains expand.
Our communities have proven time and again that they know how to join hands in disaster recoveries. The practical determination of our citizens is nothing short of miraculous. My greatest hope is that we can apply that same grit to the planned conservation practices that will protect what is here for future generations to learn from and enjoy.
Just because a person doesn't own land does not mean they can't help to conserve what makes this place so special. Just because a landowner can't afford to rebuild her stream banks doesn't mean her land must wash away.
I believe there are ample resources to conserve this place if we work together, and that's where land trusts, such as Mississippi Valley Conservancy, and other conservation organizations and agencies bring their experience and resources together to create conservation solutions.
It will take community vision, personal commitment and political will to support the work of those entities, and that's where we all must step up.
Recovery takes time, and so does conservation. We have a big task ahead and I ask everyone to consider what they can do to increase their support for land and water conservation in this place we all call home.