Dental health is about much more than a bright white smile, it's a critical part of maintaining your health and well-being. Unfortunately, there is a serious shortage of dental providers in Wisconsin that impacts the health of everyone from children in preschool to our grandparents in nursing homes. To help address this shortage, Wisconsin should look to the free market.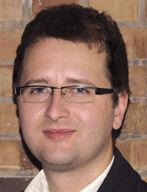 Strict licensure requirements combined with a general shortage of dental providers and geographic factors have created this shortage of dental care. The problem is particularly acute in areas with higher populations of low-income and minority individuals and in rural areas, as outlined in a recent report by the MacIver Institute.
Accessing dental care is a bigger challenge than many of us know. Sixty-five of Wisconsin's 72 counties contain at least one dental care shortage area as defined by the federal government. About 1.5 million people in Wisconsin live in rural areas, where dental care is simply farther from the patient and harder to get to.
The consequences of this shortage go beyond just the cosmetic — dental health is critical to a person's overall health. Unfortunately, even routine dental care is out of reach for far too many. Among adults living in nursing homes in Wisconsin, 42 percent had untreated tooth decay, but only 52 percent reported visiting a dentist in the past year.
Lack of dental care for children is of equal concern. More than 550,000 Wisconsin children were eligible for Medicaid for 90 continuous days in 2016, according to the federal Centers for Medicare and Medicaid Services. However, only 42 percent of these children received any dental or oral health services during the prior year. In addition, a 2014 Department of Health Services survey of oral health among Wisconsin Head Start children found that 41 percent of them had experienced tooth decay, 23 percent had untreated tooth decay and 20 percent had early childhood tooth decay.
Unsurprisingly, lower-income Wisconsinites have the most acute problem getting needed dental care. Among adults earning less than $25,000 per year who had not visited a dentist in the past year, 42 percent cited trouble finding a dentist as a reason, and 42 percent cited inconvenient time or location in a 2015 American Dental Association study.
Our research shows that easing regulations and allowing more dental professionals — dental therapists — to conduct routine dental work is a pragmatic and sensible solution to Wisconsin's dental shortage.
Dental therapists are mid-level dental practitioners, similar to nurse practitioners or physician assistants in medicine. Under the general supervision of a dentist, dental therapists can perform a wider range of routine procedures than a dental hygienist, including drilling, filling cavities and performing nonsurgical extractions.
Further, the dentist is not required to look over the shoulder of dental therapists under their supervision, enabling dental therapists to travel to satellite sites away from the dental practice to perform basic care. Satellite sites might include rural satellite clinics, nursing homes, schools, facilities for people with disabilities, and other places where people would benefit from dental care coming to them instead of them traveling for dental care.
In other words, dental therapists could travel to the places where routine dental care is needed most.
Dental therapists are capable, educated professionals. They must complete an educational program at a nationally accredited program, pass state exams, and obtain a state license to practice. For proof of the effectiveness and safety of dental therapy, we can look to Minnesota, where dental therapy is flourishing in rural and underserved areas.
"There are literally counties in Minnesota that didn't even have a dentist. No one (in those areas) had access to dental care," said Christy Jo Fogarty, an advanced dental therapist in Minnesota and the first graduate of the dental therapy program at the University of Minnesota. "Now we have dentists who are hiring dental therapists in those rural areas."
As our research has shown, a variety of factors are causing a growing shortage of dental care in Wisconsin, and the impact is being felt by all. Wisconsinites need more and better access to quality dental care. If Wisconsin began licensing dental therapists, it would help to alleviate this crisis.
Chris Rochester is director of communications and health policy researcher at the MacIver Institute, a free-market think tank based in Madison.