Approaching the Cass Street Bridge from downtown La Crosse, one is greeted by a billboard showing a sweetly sleeping infant, accompanied by the words:
"A Baby is a Baby! Born and unborn: Heartbeat 18 days after conception"
These and countless other billboards posted around the U.S. by the nonprofit Prolife Across America declare in simple words what we all know when we are not being misdirected by verbal trickery.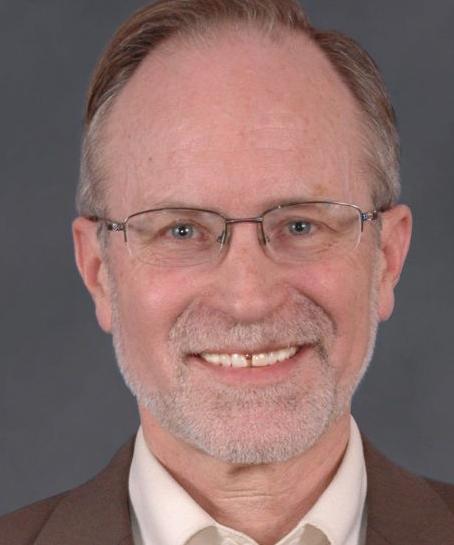 Examples of our common sense abound. Remember how the news media gushed over Meghan Markle's "baby bump" when she was first expecting?
Consider, too, today's trend in baby photos – the first picture parents share is often an ultrasound image proudly posted on social media and on the refrigerator door. Advances in science strengthen our common-sense awareness, as seen in this report from the Aug. 21 issue of the Times of London: "An unborn baby was saved after a doctor managed to perform a blood transfusion through the umbilical cord at just 20 weeks, one of the earliest interventions ever performed." Baby Teddy was born healthy, one of many triumphs in the rapidly progressing field of intrauterine medical treatment.
This simple reality – that there's a baby in there – is what has to be dodged by every supporter of Planned Parenthood, including Liam Moran in his Aug. 25 commentary in the Tribune, "Essential Health has provided vital help."
As a board member of Essential Health Clinic, recently merged with Planned Parenthood of Wisconsin, Moran expressed moral outrage that money will no longer be allowed to flow through Title X to clinics that perform or refer for abortions. He referred to this as a "gag rule."
Not so, because clinicians can say what they want. They just can't push abortion with one hand and rake in Title X money from our taxes with the other. The fact is, for every Planned Parenthood clinic in the United States, there are 20 qualified community health centers that offer comprehensive services without abortion entanglements.
Planned Parenthood had the option to step away from abortion but said no. It is their biggest money-maker, and even Planned Parenthood clinics like Essential Health that don't offer surgical abortions are expected to buy into the company philosophy and make abortion referrals.
Yes, consider this overdue rule for what it really is — the freeing of taxpayers from being forced to help fund organizations that are in the bloody business of abortion. Since Roe v. Wade in 1973, the lives of more than 60 million children (who can fathom that number?) have been snuffed out in the U.S. alone in the name of "reproductive health care." There will come a day when we will look back in disbelief and shame at the way we packaged the intentional killing of preborn babies with "health care."
What about "a woman's right to choose?" This verbal sleight-of-hand is designed to draw our attention away from what is being chosen. Consider that we regulate all kinds of choices for the protection of others. The law forbids us even to choose to litter, or to ignore a stop sign. Moreover, this is not about "a woman's own body," but rather the body of a distinct human being at an early stage of development. We know this not from faith, but from science. Yes, the child depends on the mother to survive, but that dependence on others for survival will continue long after birth.
Of course, it is also true that no woman should have to face childbearing alone, especially in circumstances that are difficult, often even agonizing. That is precisely the reason for the outreach of pregnancy care centers all across the country. Without a dime of taxpayer funding, they offer women compassionate care and material assistance before, during and after childbirth. They can help the mother place her child for adoption if she desires. Extensive listings of pregnancy care centers, city by city throughout the U.S., can be found with a simple Internet search .
If you have seen the box office hit "Unplanned," you will know that even a former Planned Parenthood clinic director and employee of the year had her eyes opened. As she assisted for the first time with an ultrasound-guided abortion, she watched in horror what was happening on the screen. That day, Abby Johnson came face-to-face with a truth that would turn her beliefs about abortion upside-down, a truth that in happier circumstances we all celebrate:
"A baby is a baby, born and unborn."
Christopher Ruff is director of the Office for Ministries and Social Concerns for the Diocese of La Crosse.
Catch the latest in Opinion
Get opinion pieces, letters and editorials sent directly to your inbox weekly!