A woman's husky voice on my answering machine excites me ... or I should say excites in me a burning rage.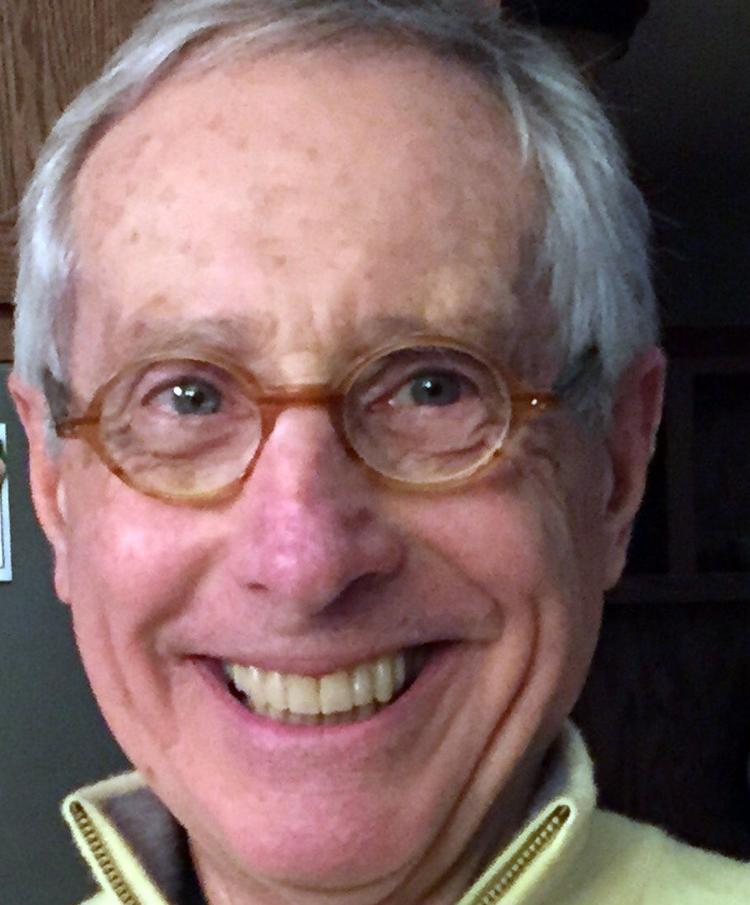 Day after day she wants me to know that I could have a medical brace to ease my pain if only I would respond to her generous offer. But the only pain I have is what she inflicts if I stub my toe in my haste to get to the phone.
She interrupts my day with a phone call that, even if it is screened by our caller ID, results in an effort to hear or see if the phone number is familiar, a call perhaps that I have been waiting for. I am of the generation that habitually responds to a telephone ring with a sense of expectancy.
The brace lady — a fake voice from a fake phone number offering a fake product — is the latest in the epidemic of robocalls (remember Rachel from Card Services?) that rob us of our personal privacy and time and, in the case of those who are tricked into responding, rob us of personal information or money as well.
Robocalls are increasing due to a technology that allows anyone in the world to make thousands of calls an hour. There is also a means for the callers to "spoof" the origin of the call using the local area code.
The Federal Trade Commission, which handles complaints, offers this: "Since 2009, the FTC has seen a significant increase in the number of illegal sales calls — particularly robocalls. The reason is technology. Internet-powered phone systems make it cheap and easy for scammers to make illegal calls from anywhere in the world, and to display fake caller ID information, which helps them hide from law enforcement."
When the phone rings, there's a good chance that it's a robocall. The robocall-blocking app YouMail estimated that there were 3.4 billion robocalls placed in April 2018, up from 2.5 billion in April 2017. The 608 area code received some 7.6 robocalls per person in September 2018, according to the YouMail Robocall Index. The FTC has reported that robocalls are by far the largest number of consumer complaints, some 7.1 million in 2017.
Our phone number is on the do-not-call list, but that doesn't matter to the brace lady. And complaints to the Department of Agriculture Trade and Consumer Protection's website haven't made any difference either.
But help may be on the way. In November, Federal Communications Commission Chairman Ajit Pai "demanded that the phone industry begin providing caller ID authentication for consumers in 2019." In February, Pai ordered that the authentication be in place this year. For carriers that fail to comply, the FCC would "have to consider regulatory intervention," according to a FCC news release.
Pai added, "American consumers are sick and tired of unwanted robocalls, this consumer among them. Caller ID authentication will be a significant step towards ending the scourge of spoofed robocalls. It's time for carriers to implement robust caller ID authentication. Uniform adoption will help improve authentication throughout the network and make sure no consumer gets left behind."
A spokesperson for the Wisconsin Department of Agriculture, Trade and Consumer Protection said the department is aware of the FCC's demands that phone service providers adopt caller ID verification standards, and "we are pleased to see that many of the major providers are testing or have recently launched these tools."
He added that telemarketing complaints, driven by robocalls, have been the top consumer complaint to DATCP for years. Asked whether consumers would be forced to pay for the technology to fix the problem, he said in an email response, "While I am not certain of how the payment piece will pan out for these new tools, some major cell providers are now offering their universal call-blocking features for free to all customers with additional features available for a monthly fee."
We can only hope that the brace lady with the husky voice will pass, buried in a digital graveyard, perhaps sharing a tombstone with Rachel, whose operation was taken down in December when a judge in Florida issued a permanent injunction and $23 million judgment against her robocaller. He also had to give up his 55-foot ocean yacht.
The FTC brought the action in 2016 stopping a scam that took in more than $23 million from more than 10,000 consumers. The money will be used as restitution to those he defrauded. FTC has announced other such takedowns more recently.
May the brace lady's handlers face a similar fate. We welcome relief, it's true, but we want justice as well.
Catch the latest in Opinion
Get opinion pieces, letters and editorials sent directly to your inbox weekly!