As the uptempo classical music from public radio poured into our living room one morning recently the name of the composer of the familiar piece popped into my head: "Glinka," I said. Gretchen looked up and smiled, then shared a memory: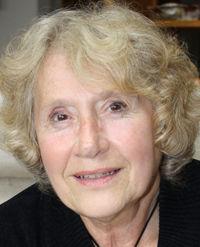 "Stock pavilion at the University of Wisconsin, Moscow State Orchestra, concrete seats."
"Overture to an opera, Ludmila and something or other," I responded, failing that part of the memory test.
We both laughed at the recollection of that cold winter night sometime in the 1970s when we attended a concert in the pavilion, which was used for such concerts long before the beautiful concert hall on State Street in Madison was built.
We sat on our coats in the cheap seats, the concrete bleachers looking out over the more comfortable folding chairs on the main floor of the arena that was built for livestock exhibitions. But the acoustics were great and the orchestra's performance was powerful, especially their breakneck speed in the Glinka overture.
Our thoughts were interrupted as the music ended and the program host said it was the Overture to Ruslan and Ludmila by Mikhail Glinka. We spent a few minutes trying to recall more details of the concert, but we gave up on it; it was so long ago.
Such long-ago memories are part of the treasure we have stored up in our long marriage — our 50th is this year — common experiences that are part of the support structure of a marriage, like the buttresses in an old cathedral.
Our main buttress was probably built in our first decade of marriage when we bought a business — a small weekly newspaper in Lodi, Wis.
We invested every bit of our savings and had two little children and two mortgages, one for our home and another for the business, so the venture was pretty much sink or swim. We had to learn the business (we bought a book) and quickly sort out our roles, which we did. Fortunately our skills were complementary and we swam, forming a pattern of respect and trust we have followed ever since.
If it hadn't worked? We might have wound up among the half of people whose most recent marriage was 50 years ago who are no longer married either because they were widowed (41 percent) or divorced (9 percent).
Those numbers came from a sociologist blogger Philip N. Cohen, of the University of Maryland, who took the wind out of my sails when I was feeling proud that Gretchen and I were going to be among the 7 percent of married Americans who had made it to their 50th.
"It is certainly true that making it to the 50-year mark of marriage means you have beaten the odds of death and divorce. But that 7 percent figure has nothing to do with it, because it includes people who got married yesterday!" he wrote. More relevant, he argues, is the figure that shows of those whose most recent marriage was 50 years ago, half are still married.
So much for a gold star for achievement. At least we get credit for aging.
Still, there are challenges to getting to 50 years in a marriage; people are waiting longer to marry, according to Pew Research Center: "Americans – particularly men – are staying single longer.
According to the U.S. Census Bureau, in 2017, the median age at first marriage had reached its highest point on record: 29.5 years for men and 27.4 years for women."
And divorce rates have increased among older Americans, according to Pew in a 2018 report. "Among those ages 65 and older, the divorce rate roughly tripled since 1990." Oh, and the number of Americans living with an unmarried partner was up 29 percent since 2007.
But there is this from the folks at Pew: Some 9 in 10 Americans cited love as an important reason to get married, which is just what Gretchen and I found in an improbable meeting on a dance floor in Milwaukee in 1968.
Sometimes we revisit the memory of our first dance so long ago, the first of a host of happy memories from our lives so far. Yes, of course there were some difficult times as well, but we're not dwelling on those.
The years have flown by at breakneck speed, like the energetic strains of Glinka's overture. Now, as we have teased each other for many years, we begin to negotiate a contract for the next 50.