"Where're you from?" I asked the friendly young man sitting next to me on a flight from Denver.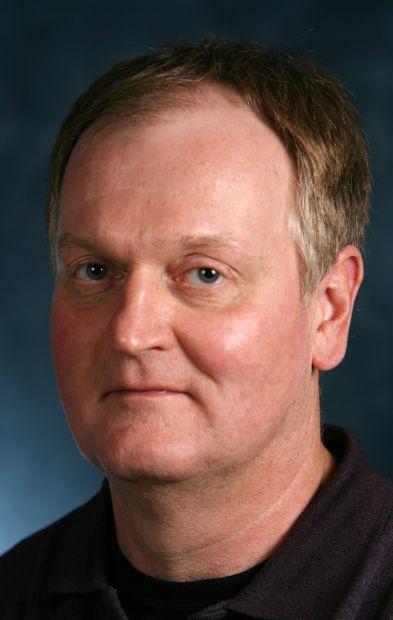 "Madison," he replied. Well, that figures. What happened next does not figure. "Where are you from?" he reciprocated. "Prairie du Chien," I responded. "Oh, I knew a motel owner in Prairie du Chien," he offered, naming the motel. "I used to play there with his son when I was a kid."
I felt my jaw drop to my shoelaces. "I was an owner of that motel," I said incredulously. "That was my son!"
On a plane filled with 200 people, sitting in an airport stuffed with thousands, I sat next to Mike, who circled back 30 years in history just to sit next to me.
Some people would say "It's a small world," a point well-taken given the circumstance, hopefully without having to endure the endless song by the same name on the ride at Disney World.
I would say it's providence, without giving too big a nod to any pre-ordained version of our destiny.
I'm sure there's statistical evidence explaining random encounters on airplanes that would shed light on this "coincidence," but I find this about as interesting as the statistical odds of winning a lottery that I have already won.
People do win lotteries, and people do have chance encounters that win appreciation for life's random run-ins with serendipity.
Register for more free articles.
Stay logged in to skip the surveys.
Had Mike not been so friendly, I might have sat next to him the entire flight without knowing I was sitting next to my forgotten past. How many times do we sit next to coincidence or providence, whatever term fits your worldview, an event capable of changing our lives, or at the least, make it more interesting, without knowing it?
If we speak to the person next to us on the plane, who seems decidedly dedicated to playing solitaire, reading a book, watching a movie, or taking a nap, we might find a connection, if not with our past, then with the moment. Absent our over-baked prejudices and biases – our party affiliation, sports team loyalty, brand of car, and favorite flavor of ice cream – imagine what we might learn about the person sitting next to us, and about ourselves.
Such chance encounters require reaching out from our comfort zone, for the chance for me diminishes to zero had I not started the conversation. This moment, this chance, will never come again.
We might designate a National Day of Random Encounters, where we celebrate possible futures rather than past events. We might celebrate what is possible in this moment.
Past and future flow through the present like a river. Photographs and artifacts spark memories of our past, but people animate the past, put motion to the river. My encounter with Mike caused me to revisit my son's childhood, filled with mischief and close friends. I revisited my own childhood, which by my good fortune, I enjoy every Thursday over lunch with childhood friends.
My future also unfolds from that moment, unwrapping actions and ideas that would have otherwise never followed. I told friends and family about my encounter, eliciting both amusement and a few eye rolls. I researched the odds of winning the Powerball lottery, which I found to be 1 in 292,201,338, considerably less likely than meeting an acquaintance on an airplane.
And I'm sharing my experience in hopes that you might find wonder in present moments that some days feel less than wonderful, and find connection with the stranger sitting next to you on the plane or the bus.
When we got off the plane, Mike and I exchanged contact information. I will probably never see him again. Yet, Mike, if you're reading this, thank you for letting me win the "small world" lottery.