The Eau Claire Leader-Telegram had recent stories of two men arrested for repeat operating while intoxicated, one for fifth offense, the other for sixth. Neither driver had installed the ignition interlock device the court had ordered.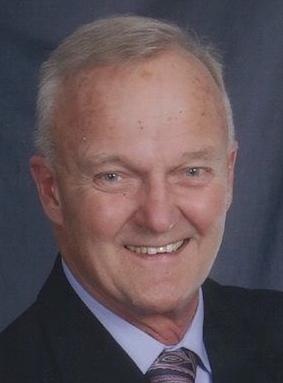 Can't we keep dangerous repeat drunks off our highways? Right now, 9,500 Wisconsinites are still driving with five or more OWI convictions. Are our drunk-driving laws that lax?
They are. Wisconsin is the only state in the nation where first-offense OWI is merely a civil citation like a speeding ticket. Not until the fourth OWI conviction does drunk driving become a criminal felony.
Wisconsin's OWI statistics are jaw-dropping.
2,577 people were killed by drunk drivers in Wisconsin from 2003 to 2012
In 2015, alcohol was a contributing factor in 190 traffic deaths and 70 percent of those were caused by drunk drivers with multiple OWI convictions.
Wisconsin is the fourth most dangerous state in the nation for drunk driving, according to carinsurancecomparison.com.
Sweden may have some solutions to our repeater OWI problem.
Sweden had a hard-drinking culture and similar grim highway-death statistics.
But in 1994, it lowered the blood-alcohol threshold for OWI and established fines based on the driver's income.
The Swedes set jail time for the first serious OWI conviction and mandated a multi-day "boot-camp" course in alcohol abatement taught by professionals.
Finally, they allowed confiscating and selling a flagrant repeater's vehicle. After 1994, many Saabs and Volvos were auctioned until drinkers got the message.
Today, only 3.3 percent of drivers in Sweden involved in fatal accidents were drunk. In the U.S., it's 10 times that – 38.6 percent. Sweden's conviction rate for repeat OWI is understandably near zero, while Wisconsin has 52,000 drivers with three OWIs.
A possible plan to strengthen Wisconsin's impotent OWI law — modeled after Sweden's — may stop the carnage. Call it three strikes and you walk.
Strike one: The first OWI conviction would be a criminal misdemeanor with fines, suspensions and a judge's order for a deadly serious AODA course like Sweden's alcoholic's boot camp. An ignition lockin device would be ordered, with installation verified by the court.
Strike two: If the driver went OWI-free for a prescribed period, the misdemeanor conviction would be expunged. But a second OWI in the period would trigger a wide range of punitive options to remind the two-time drunk there would no more second chances.
Strike three: On the third OWI conviction, the hammer would fall, triggering an automatic felony charge, and seizure and sale of the vehicle by the DMV. If the now-felon bought a second car, the ignition lock would have to be installed on that car and the driver would be placed on permanent strike two status, meaning any subsequent OWI conviction would trigger the sale of that car.
Proceeds from vehicle sales might be split three ways:
Any lien remaining on the car from a lending institution would be paid in full.
The state could use the money to hire specialists who would institute serious evidence-based treatment programs that other states have found so effective.
Lastly, the Legislature could apportion an annual grant to the Wisconsin Tavern League to develop and implement evidence-based programs to curb drunk driving. This group has enough experience with the problem to buy in and be part of the solution to stop the slaughter on our highways.
The key takeaway is stark and obvious: As long as the alcohol-impaired person gets to decide whether to drive drunk or not as he is stumbling toward his car, nothing will change. And bigger fines, longer license suspensions, jail time and other timeworn punishments won't fix that.
Change will only come when society decides whether a habitual drunk drives — by enacting a confiscation law that keeps a deadly two-ton mobile weapon out of the hands of an alcoholic.
I grieved when a local man lost his wife, a vibrant grade-school teacher and mother, when a five-OWI drunk ran a stop sign and T-boned her car.
But when a six-OWI drunk rear-ended the car of a Rice Lake family at a stop sign, killing the two little daughters in the back seat and paralyzing their little friend, I screamed "Enough."
Citizens, ask your member of the Senate and Assembly whether they support tough laws making the first OWI a criminal offense — as every other state does — and confiscating a vehicle if necessary to save lives.
And don't take no for an answer.