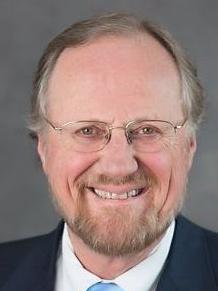 What's more irritating — the whining buzz of a hungry mosquito at night, fingernails scraping on a chalkboard, or small talk? For introverts, it's small talk. For extroverts, it's introverts.
Small talk is polite conversation about unimportant things. It creates positive vibes and makes folks feel good.
Small talk rules are simple. Stick to safe topics: weather, sports and food. Avoid religion and politics.
Answers are important. "Lovely weather, isn't it?" Polite answer: "Yes."
More polite answer: "Yes, the eye of the category 5 hurricane overhead is calm and sunny. Is your storm shelter furnished?"
Context is critical. Dick and Jane are on a first date. Fancy restaurant. Candlelight and champagne. After clinking glasses, Dick opens with the safest possible icebreaker: "So, what did you think of the Packer-Bears game?"
Jane: "I didn't. I hate football."
Small talk avoids silence. Silences are uncomfortable and awkward. Couples in intimate relationships, however, signal closeness by lack of small talk.
Ida: "Blanche, what's the secret to your 30-year marriage?"
Blanche: "Blissful weeks of awkward silence."
While small talk is universal, Swedes and Finns prefer silence. Scandinavian classic: You know a Finnish guy likes you when he stares at your shoes instead of his shoes.
Catch the latest in Opinion
Get opinion pieces, letters and editorials sent directly to your inbox weekly!