Noted sex educator and free expression advocate Nina Hartley recently visited UW-La Crosse, and in the days since I've been asked: Why did you, the chancellor of the university, invite a porn star to speak on your campus?
I'm grateful for the opportunity to answer.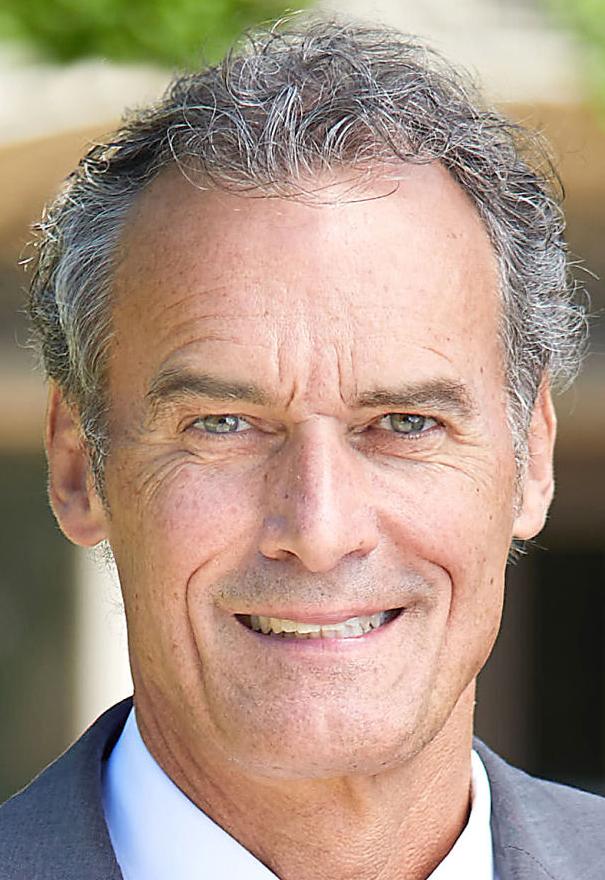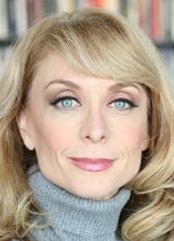 My primary motive in inviting Hartley was to help promote the UW System's "Commitment to Academic Freedom and Freedom of Expression," implemented last fall by our Board of Regents.
As chancellor I am proud to have responsibility for ensuring everyone at UW-L is aware of this policy, particularly the idea that "it is not the proper role of the university to attempt to shield individuals from ideas and opinions they, or others, find unwelcome, disagreeable, or even deeply offensive."
Consequently, I chose a topic, sexuality, and a speaker, Hartley, that would give the members of our campus community an opportunity to engage with someone who holds a perspective likely to be very different from their own. (Our Freedom of Expression policy is available online at www.wisconsin.edu/regents/policies)
I also selected Hartley because I hoped she would remind our students, faculty and staff that sexual behavior should only involve consenting adults utilizing safe-sex practices. Given the fact that she has published a book and lectured extensively on this topic, I was confident Hartley would deliver a safe-sex message with a credibility few other speakers can claim.
Likewise, I sought someone who could provide an expert perspective on a phenomenon that is widespread, yet under discussed.
When I visited a Sexual Health Promotion class in advance of Hartley's appearance, the students told me it is commonplace for people their age to view pornographic material.
And, indeed, statistics compiled by SimilarWeb.com indicate that three of the top 10 most visited websites in the United States feature sexual content. Two of these adult sites are more popular than Twitter, eBay and Wikipedia. Thus it seemed beneficial to hear from someone who has extensive experience in a media form utilized by millions of Americans each day.
No one was required to attend Hartley's presentation. And in order to avoid advance media sensationalism, we only promoted the event internally, using the digital screens hanging in most of the buildings on our campus.
Ms. Hartley gave her talk, "Fantasy vs. Reality: Viewing Adult Media with a Critical Eye," using only a simple PowerPoint projection that underscored key points. There were no videos, photographs or graphics. The next morning, the presentation was well summarized in a front-page La Crosse Tribune article headlined "Frank talk about sex, porn."
While Ms. Hartley covered a lot of ground during her remarks, and answered more audience questions than I can remember, three things continue to stand out for me.
First, just the fact that Hartley was appearing at UW-L proved to be challenging for many people. When I told several colleagues and students about her upcoming appearance, some of them expressed concerns to me, so I encouraged them to attend the event and raise their concerns through questions and comments. Most of these people chose not to come listen to Hartley, but those who did attend asked critical questions and promoted a healthy debate with our guest speaker.
Second, Hartley not only stressed the idea that sexuality should be limited to adults participating consensually and safely, she also said it is a bad idea to engage in sexual behavior after one has been drinking or using other drugs, particularly at a party or nightclub. I don't think our students can ever hear that message too often.
And, third, Hartley emphasized that pornography is a very poor source of information about sexuality. She likened it to cartoons that present purely fantastic scenarios.
"Fantasy is what we want. Reality is what we negotiate," she said, reminding the audience that in the real world sensitivity, collaboration and consent are essential.
This struck me as a wise perspective, not only on sexuality, but also on a host of other aspects of our lives, including careers and familial relationships. We have aspirations, but we must work well with others to realize them.
I'm grateful to Hartley for helping me to think about that.
When my wife and I dropped her off at the airport the morning after her presentation, our guest speaker thanked us for our hospitality and told us how impressed she was by her brief visit to La Crosse.
And we thanked her for so effectively helping UW-L pursue its mission.
To other universities interested in promoting free speech and advancing knowledge about essential social issues, I would recommend Hartley without hesitation.
Joe Gow is chancellor of the University of Wisconsin-La Crosse.