La Crosse County Circuit Court Judge Ramona Gonzalez provided a response to criticism about setting bond during a court hearing Dec. 21. Here are her remarks:
In this world in which we have diplomacy and federal government doing its business on Twitter, that is not the business of justice; and it is not the business of courts in this state.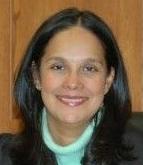 So I think it's appropriate to educate the individuals who are being held and will be considered for bond today, as well as the public here present, and anyone from the media, this is all I intend to say. I do not intend to give any interviews or make any statements.
Justice in the state of Wisconsin is that, justice, and we are a state of laws; and our laws begin in the Constitution of Wisconsin in which in Article I, Section 8(3)(a) every citizen of Wisconsin and noncitizen of Wisconsin, an individual who is arrested on suspicion of a crime here, is entitled to bail; is entitled to be released prior to conviction. The only encumbrance on that are conditions that are reasonable to assure the appearance of that individual.
We each have a role in justice. Law enforcement has a very important role. Their job is to intervene in the first instance, to arrest when they have probable cause. They don't get to arrest anybody they feel like. They arrest individuals that meet the criteria for arrest and probable cause.
The district attorney's office has an obligation. That obligation is to review the materials and submissions from law enforcement. They are not to rubber-stamp law enforcement.
They are to review, use their prosecutorial discretion, and issue a complaint, a criminal complaint, that is based upon facts, a complaint that they must believe they can prove in a court of law at some point beyond a reasonable doubt for that is their burden.
It is not for the judge to determine whether somebody is guilty beyond a reasonable doubt. That, ladies and gentlemen, is for a jury, and as I tell every juror that I have spoken that has sat in front of me and has been in those chairs where the inmates sit right now, that is a very heavy burden; and it is a burden that they bear; and they must decide beyond a reasonable doubt whether the state has met their burden.
Now, at this stage of the proceedings it is the job of the court to apply the law under the Constitution of the state of Wisconsin and under the laws of this state, and I am required to look at each individual individually and to make a decision about their bond based upon this criteria: will they be able to return to court to face the charges and to conclude the case.
I am not the queen, although I wish I was. I do not just get to set willy-nilly what I want. It is not my job to set and to rule based upon anger or what other people think, but about justice and the law.
So each one of you will have your bond considered carefully, and each one of you will have a determination made today that will comply with the law which is what is the conditions of bond that I can set that reasonably guarantee that you will be able to come back to court, not to punish you before you are convicted, but to assure that you are present for the process of justice.
Now, once a decision is made with regard to bond and you are given the privilege of bond and you violate that bond in a significant way, the state has the authority to file a petition with this court to vacate your bond. After a hearing at which it is determined by clear and convincing evidence that you are most likely guilty of the offense, you can be denied bond, and you can sit without bond for up to 60 days under the law when you will have your bond again reconsidered.
If a bond is set and you cannot meet that bond, you're entitled to have that bond reviewed because the purpose of bond is not to keep you in jail just to keep you in jail, but to keep you in jail until it can be determined that you can be released with the certainty that you will return to have justice be done.
I have done that job for almost 24 years, and I will continue to do that job and continue to look at each of you individually. I'm not changing. That's what the law requires, and that's what I intend to do.