Bond decisions by judges have recently been the subject of criticism from some members of the La Crosse Police Department.
While no public official is beyond criticism, they obscure rather than clarify the rules at bond hearings. This column defines the rules that control the setting of bond, describes modifications in the form of pretrial detention statutes that have been adopted in other states, and identifies challenges which must be addressed before these modifications are adopted in Wisconsin.
However, one must first note these criticisms come before trial and are directed at a public who would compose a potential jury pool. Every person charged with a crime has a right to a fair trial and rules have been developed that limit pretrial publicity in an effort to preserve this right.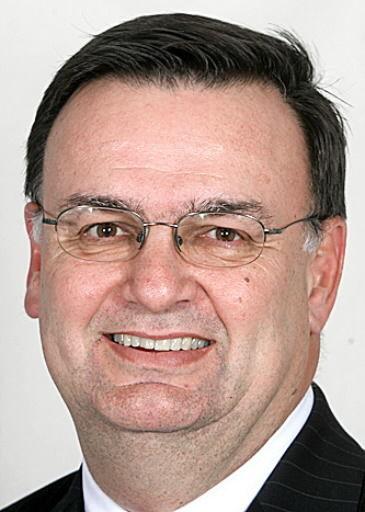 By suggesting that certain offenders are so dangerous that it is "sickening" or "outrageous" that they are even considered for bond, the police department undermines a right they are obligated to promote.
A more professional approach would have the police withhold their comments until the case is concluded and then weigh in if they feel a complaint is warranted.
Secondly, the police department suggests they are powerless to protect the public from judicial decision-making. Aside from the unprofessional character of this complaint, it is simply wrong.
The police department rightly takes pride in a steady reduction in arrests suggesting an already safe community is getting safer. And in 2017, a study conducted by Dr. Karl Green recognized that La Crosse County, while ranking higher than the norm with respect to property crimes, has significantly lower rates of violent crime than other Wisconsin communities of similar size. We are fortunate to live in a beautiful, safe part of the state — something that should be embraced.
Bond considerations
Every child is taught that people accused of crime are presumed innocent unless and until they are proven guilty at trial. And children also learn at an early age that guilt is determined on the basis of proof and evidence. A number of months ago, I presided over a bond hearing in which the state asked for a high cash bond for a person accused of burglary. There was video of the burglary and the time was clearly established. Police felt a Facebook photo of the person matched the intruder and made an arrest.
He was serving a sentence on electronic monitoring and of course the state argued he should be incarcerated to protect the public. He had no attorney but complained that he didn't commit the burglary — that he had been home as required by the rules of electronic monitoring. Fortunately, he had been wearing the monitor in court and had been wearing it when interviewed by police. The GPS device revealed he had been home as required at the time of the burglary. The case was dismissed.
Law enforcement did the best it could to investigate and identify the burglar.
However, errors occur and additional facts are commonly discovered after arrest and charging decisions are made. These discoveries many times result in dismissal or serious reduction in charges. For that reason, our system of justice requires that those accused be afforded the presumption of innocence. True professionals respect this principle.
Because of the presumption of innocence, the Wisconsin Constitution establishes limits on the use of cash bail in Article I, sec. 8 (2) and (3): "All persons, before conviction, shall be eligible for release under reasonable conditions designed to assure their appearance in court, protect members of the community from serious bodily harm or prevent the intimidation of witnesses. Monetary conditions of release may be imposed at or after the initial appearance only upon a finding that there is a reasonable basis to believe that the conditions are necessary to assure appearance in court." The Legislature has enacted bond statutes with similar limitations and has authorized courts to increase or revoke bond for significant violations of the conditions of release.
Several important concepts are embodied in the law relating to bond:
All people, before conviction, are eligible for release.
Monetary conditions of release must be based on a finding that cash bail is necessary to secure appearance.
Non-monetary conditions such as curfews, GPS monitoring, no-contact protections with exclusion zones, curfews, alcohol and drug testing may be used to protect the public.
Courts are justified in increasing or revoking bond if a defendant commits a serious violation of bond.
We operate in a system that requires proof and if the police and district attorney can show with facts that a person is unlikely to appear, a cash bond may be imposed. If this showing cannot be made, the person must be released. However, once released, if a person commits a serious violation, the bond may then be increased or revoked.
These principles explain why many cases generating complaints from law enforcement have originated with signature bonds or low cash bonds but have been followed by significantly higher bonds after serious violations of bond have been discovered.
People may properly disagree about whether sufficient evidence has been presented to justify a high bond, but there should be no disagreement about these constitutional and statutory principles. They are not new. They have been the law for decades.
Pretrial detention
The real complaint would appear to be with a bail system that permits people who appear to be risky to be released pending trial. This topic has gained national attention during the last decade or more.
Wisconsin, like many states, has enacted a pretrial detention statute that allows for detention of a narrowly defined set of violent offenders without bail. These constitutional procedures, however, are so detailed, cumbersome and unworkable that it has been invoked in only a handful of cases statewide over many years.
In 2018, I served on a Legislative Council committee that studied the bail system in Wisconsin, examined pretrial detention provisions in other states, and made recommendations to the Legislature regarding constitutional and statutory changes.
Many have criticized the cash bail system — it can result in indigent lower-level offenders being incarcerated before conviction due to an inability to post low cash bonds while more dangerous offenders with financial resources have been able to post much higher bonds at risk to the community.
Studies of other jurisdictions revealed effective pretrial detention laws typically have several important features:
A strong presumption in favor of release consistent with the presumption of innocence.
A very limited range of violent charges for which pretrial detention could be considered.
A right to a meaningful hearing on the need for detention.
An evidentiary hearing where the strength of the state's case could be evaluated.
A requirement that a defendant be released from custody if trial is not held promptly.
Use of actuarial risk evaluations that have proven more objective and reliable predictors of pretrial risk than the gut instincts of judges.
Use of strong pretrial monitoring services for higher risk offenders entitled to release.
These same risk evaluations and pretrial monitoring services have been used in La Crosse for years and are being refined.
While some have mocked actuarial risk evaluation and pretrial monitoring, experience in other states has shown a substantially higher likelihood that those released will comply with expectations that they appear in court and obey the law during release.
In fact, states with effective pretrial detention laws have seen a reduction in the number of people incarcerated before trial but have seen improvements in bond compliance for those released.
The Legislative Council Study Committee approved recommendations for constitutional and statutory changes which would allow for pretrial detention of some offenders charged with specific violent crimes. The Committee, however, was far from unanimous.
The recommendations retained the potential for cash bail for some offenders who were not charged with violent crimes. Some members were concerned these exceptions were potentially large enough that they could swallow the general rule that offenders be entitled to release. And most members recognized that objective risk assessments and pretrial monitoring services are insufficiently developed in Wisconsin to expect the high rates of bond compliance experienced in other states.
Any constitutional changes must pass two successive legislatures in identical form and be approved by voters in a referendum.
This referendum could not take place before the spring of 2021 and during the next two years, Wisconsin will likely see a healthy discussion about how to balance the public interest in safety against the fundamental presumption of innocence and due process rights of those accused but not convicted of crime.
La Crosse area law enforcement agencies have typically been well-trained, forward-thinking in developing community policing concepts and respected for the work they do in the community.
But they are one part of a larger system in which neutral jurors and judges, after listening to impassioned and skilled prosecutors and defense attorneys present their cases, seek to arrive at the truth and reach outcomes that respect the rights of the accused, victims and the public.
Frustrations are normal among impassioned advocates, but in their zeal, these advocates should never forget the obligations and rules governing other decision-makers in the justice system.
Scott Horne is La Crosse County Circuit Court judge, Branch 4.
Catch the latest in Opinion
Get opinion pieces, letters and editorials sent directly to your inbox weekly!